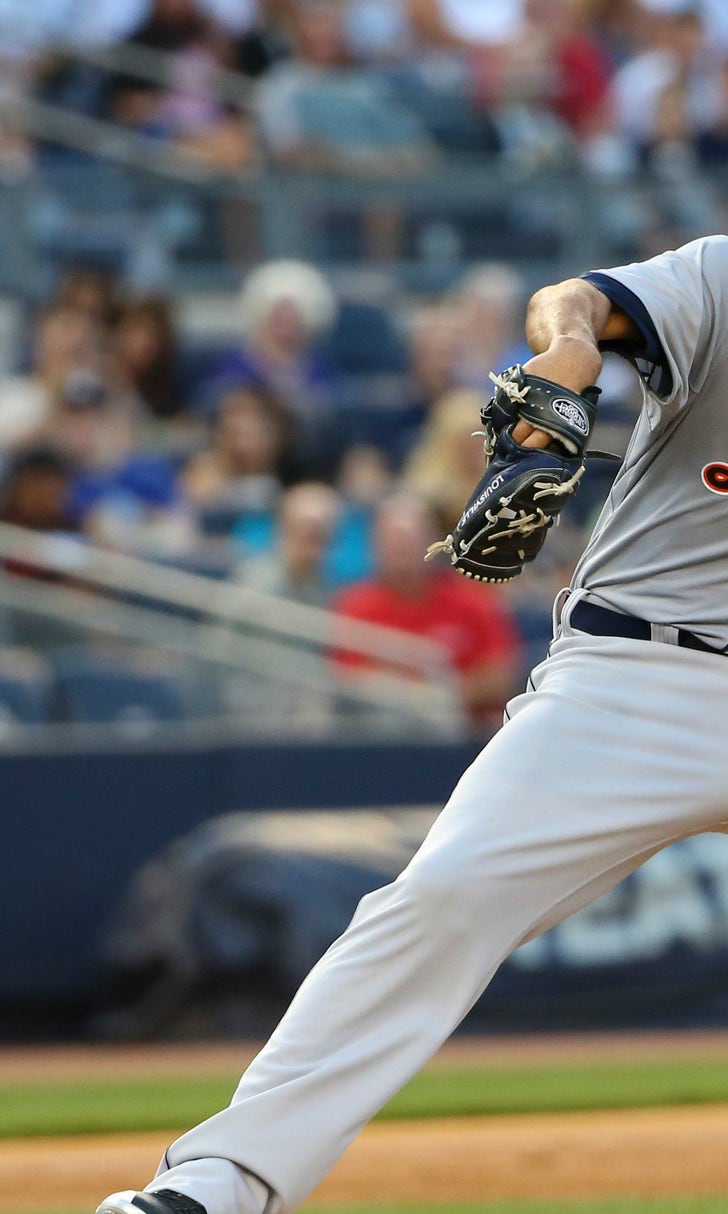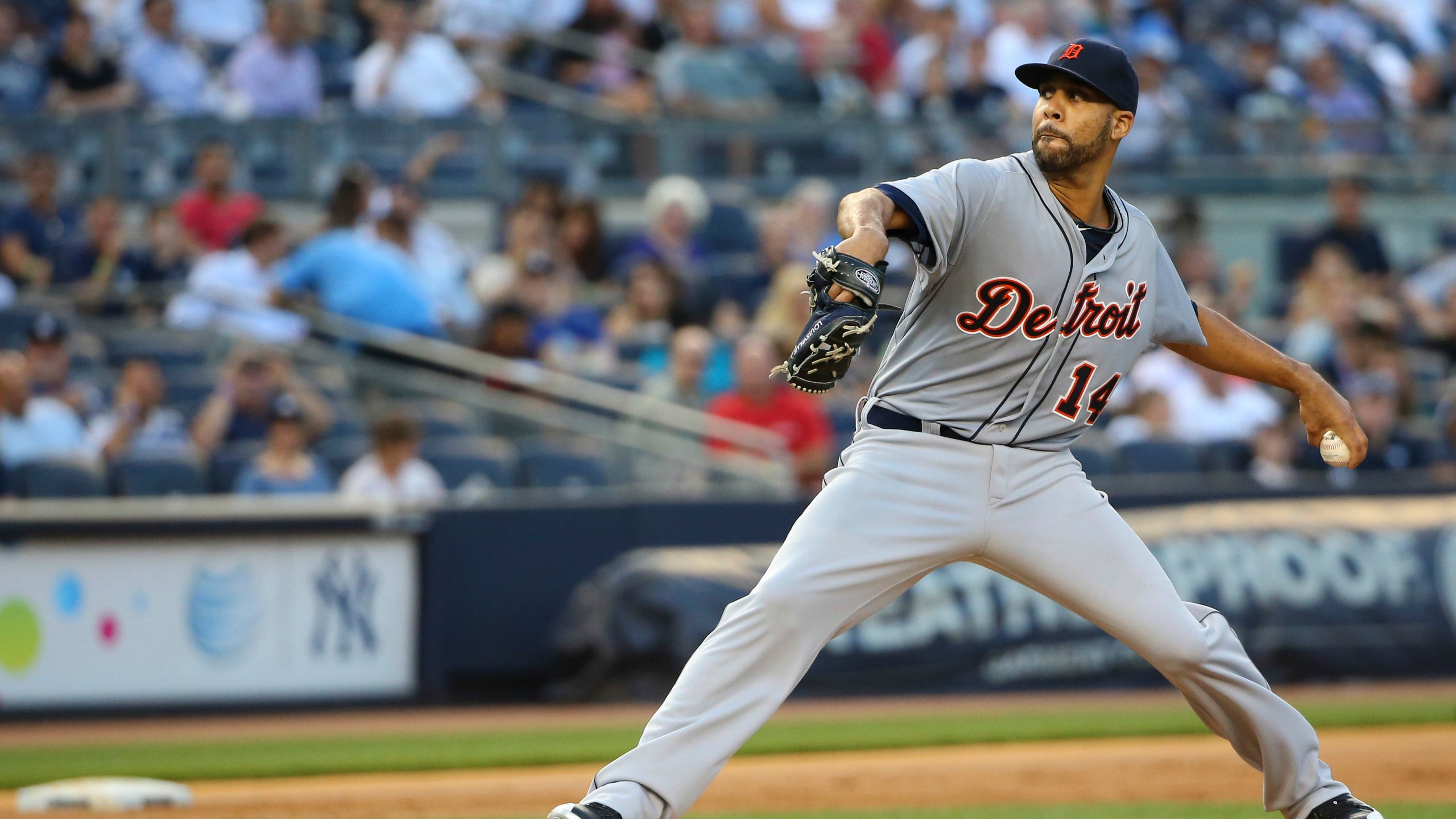 Avila steals show in Price's Tigers debut
BY foxsports • August 5, 2014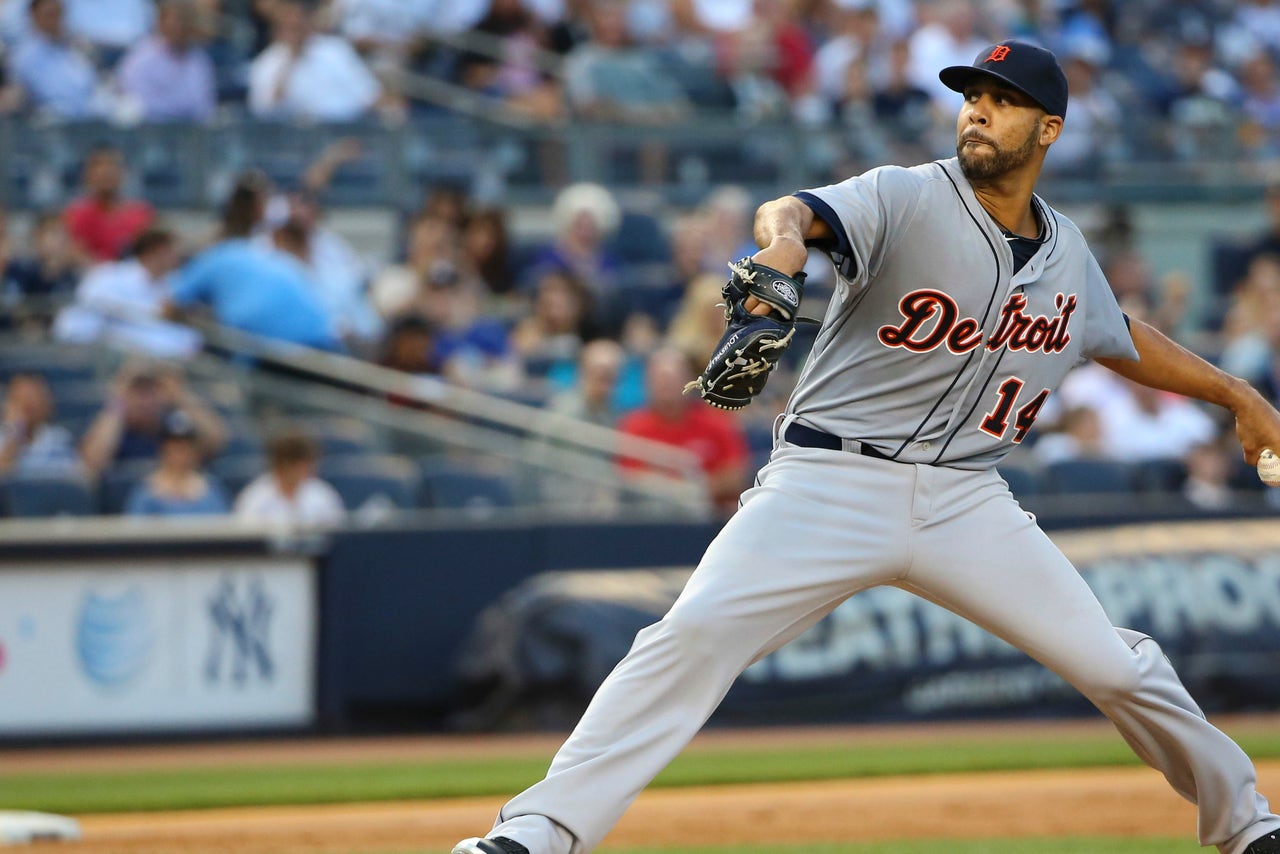 David Price was as good as advertised in his Tigers debut, but it was the other half of Detroit's battery who ended up stealing the show.
One night after striking out in a key situation, Alex Avila tied the game with an 7th-inning single and then gave the Tigers a 4-3 victory with a 12th-inning homer at Yankee Stadium.
"That felt great after yesterday," Avila told FOX Sports Detroit's Trevor Thompson. "We battled like hell tonight in a great baseball game, and I'm glad we were able to come out on top."
Avila is only hitting .220 this season, and even though his defense and ability to draw walks mean that he can survive with a low batting average, there's no question that the team could use more production from their former All-Star.
"The single in the seventh was big, but that homer was huge," Brad Ausmus said. "Alex has had a few days this season where it has looked like he was finally going to turn the corner. Hopefully, this will be that point."
For all of Avila's offense, though, it wasn't long before he was asked about Price's debut. Detroit's newest Cy Young winner went 8 2/3 innings, allowing three runs on eight hits. He struck out 10 without walking a batter, and showed Avila a pitch that he wasn't even aware was in Price's arsenal.
"He's always had a great fastball, but he also had a filthy changeup today," Avila said. "I didn't know it was that good, but when you add that to the fastball, cutter and curve, he's going to be a great addition to this team."
Price has already seemed to fire up his fellow starters -- in the five games since the trade, Detroit's rotation has gone 3-1 with a 2.09 ERA and 41 strikeouts in 38 2/3 innings -- but Tuesday gave him a chance to finally get onto the mound.
"I'm happy it is over and I'm happy we won," Price said. "I feel like part of the team now, and I got to contribute to a win in a tough place to pitch and against a tough lineup. The mound is still 60 feet and six inches from home plate, but you have to adjust to getting to know all your new teammates. Luckily, the guys here have been great, and really made me feel at home right from the start.
"I feel a lot better about everything right now, because I've helped these guys won a game."
There were a few times where Price had a different idea about what he wanted to throw than Avila, which wasn't a surprise to anyone. While Avila is considered one of the best game-callers in baseball, he wasn't about to impose himself on one of the game's premiere starters.
"We worked well together tonight, but that's only going to get better," he said. "He shook me off a few times, but that was going to happen. I don't know his stuff that well yet, and he knows the Yankees better than I do, having been in the division for so many years."
After splitting the first two games of the series, the Yankees will face a third straight Cy Young Award winner on Wednesday night, with Justin Verlander going against Chris Capuano. The game starts at 7:05 p.m. on FOX Sports Detroit, with Tigers Live airing at 6.
---