Australia draw Sweden to lock up second place in Group of Death
BY Jerry Trecker • June 16, 2015
Australia got an early goal from Lisa De Vanna, survived a reply from Sofia Jakobsson and gained the 1-1 draw against Sweden that they needed to finish second in the "Group of Death" of the Women's World Cup Tuesday night in Edmonton.
The draw was enough to net second place behind the United States in Group D and sends the Matildas into a Round-of-16 match against Brazil on Sunday in Moncton.
The result left third-place Sweden's chances to advance hanging by a thread. They will not know their fate until group play concludes Wednesday but with just three points and a zero goal difference they will need some help from the outcomes in Group E  to continue in this tournament.
De Vanna put the Aussies on top in the 5th minute when she ran onto a 50-yard pass, was behind the defenders and in position to finish against Hedvig Lindahl. The lead only lasted 10 minutes, however, because Jakobsson found herself with room to advance top right, then let fly from 18 yards and found the near right corner to level matters.
The Swedes might have been ahead in the 25th minute but Lydia Williams produced two saves and Lotta Schelin saw a rebound cleared off the line as Australia escaped a period of pressure.
Neither side really gained the upper hand after that, speculative long balls forward featuring for both teams, but the result was usually no chance developing from the passes. It also was a measure of how competitive both defenses were, neither giving any quarter.
The pattern of the match did not change after the interval, neither side electing to open things up so it remained an extremely balanced affair featuring good midfield skills but a lack of finishing endeavor. When Australian crosses came in they were too close to Lindahl, who managed the game off her line with aplomb.
At the other end, the Swedes found it difficult to break down a line of Australian defenders who stood up to the raids from out wide and kept danger to a minimum. They lacked the bite needed to produce the goods on a "must win" night, so now must hope that Wednesday's Group E results go their way.
---
---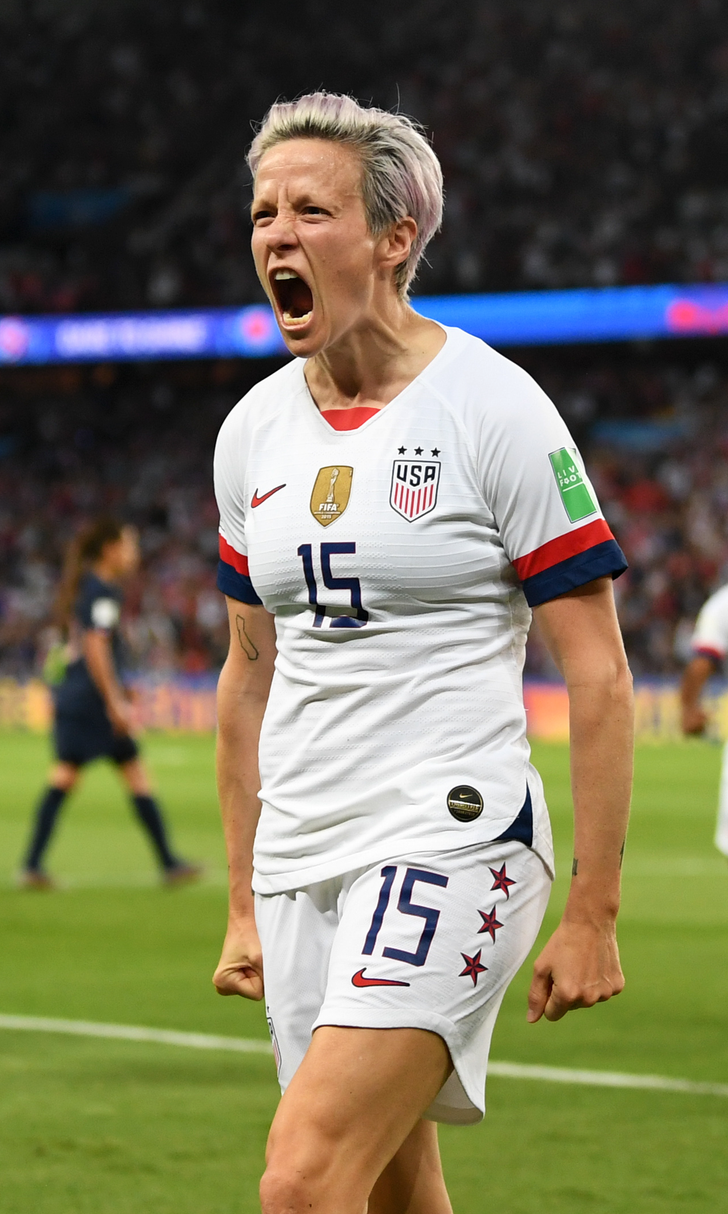 French Fracas
French Fracas
Behind two goals from Megan Rapinoe, the USA defeated host France in the quarterfinals of the 2019 Women's World Cup.