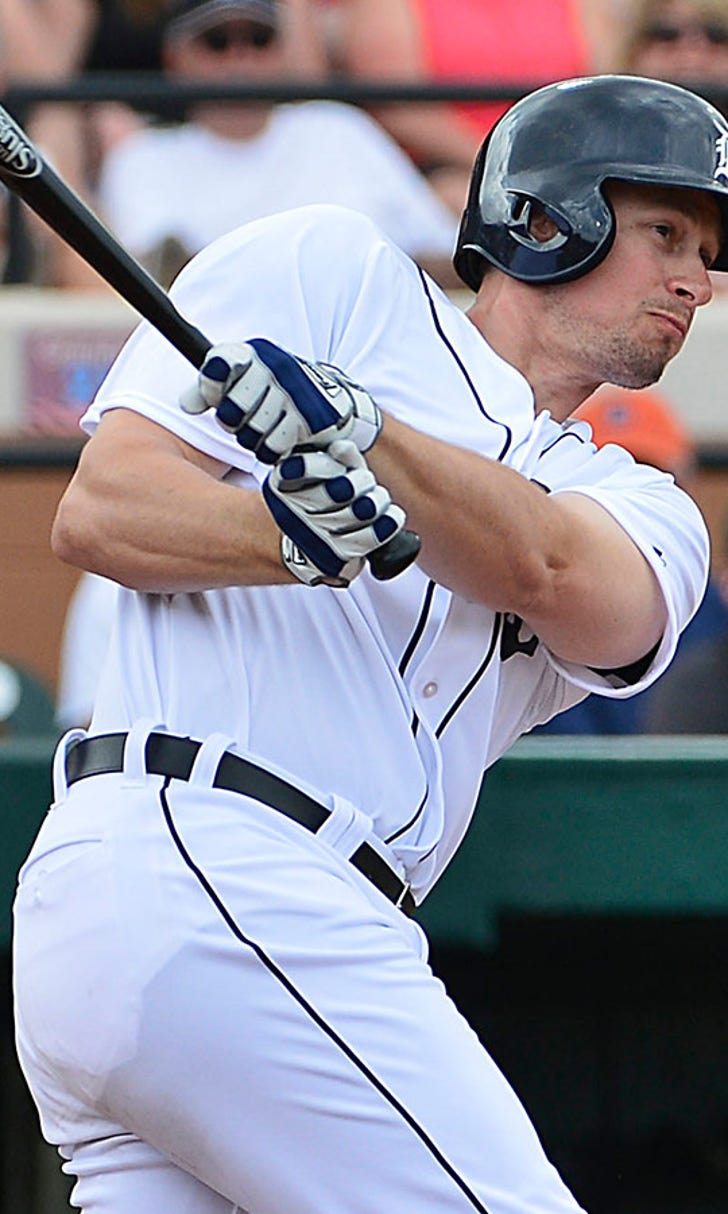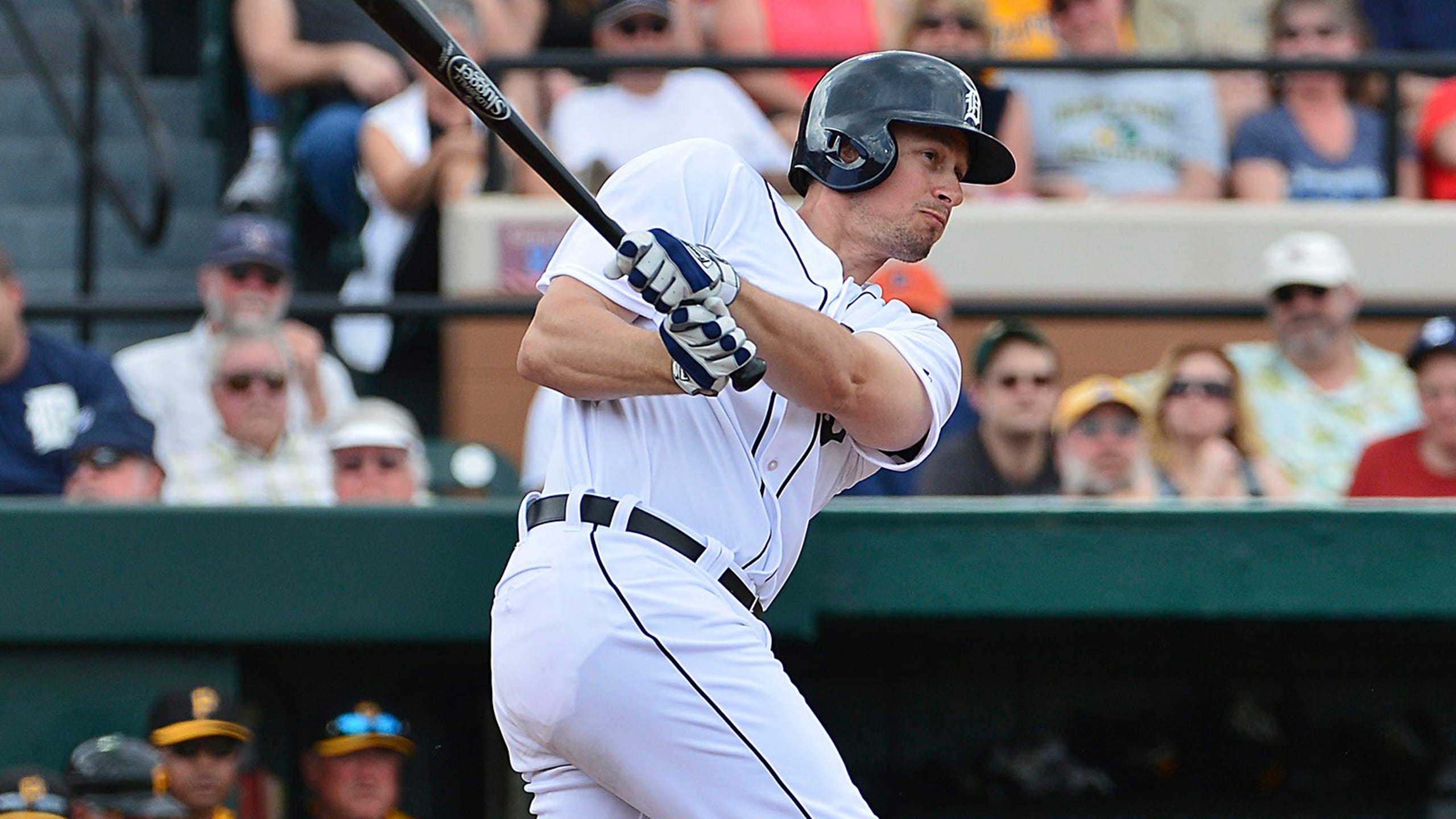 Ausmus pleasantly surprised with Don Kelly's play
BY foxsports • March 13, 2014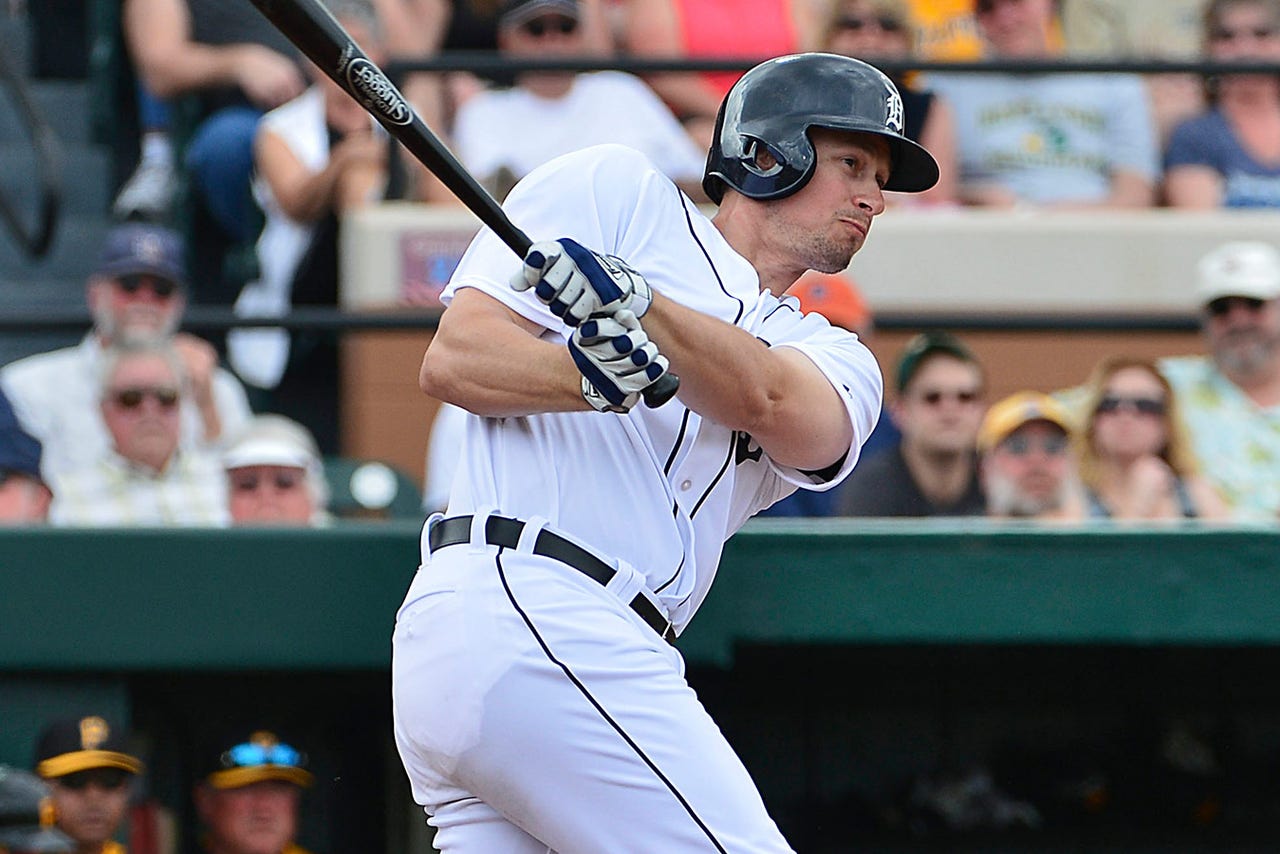 LAKELAND, Fla. -- Don Kelly is hitting the ball with authority.
Kelly, who figures to platoon in left field with Rajai Davis for the Detroit Tigers, is fifth among Grapefruit League batting leaders with a .391 average. He's tied for fourth with both a .652 slugging percentage and .464 on-base percentage after 15 games.
"I just feel great at the plate," said Kelly. "I'm seeing the ball well and swinging well."
Kelly hit a long two-run homer Tuesday against the Toronto Blue Jays, and the previous day hit a tape-measure shot down the left field line in Jupiter against the St. Louis Cardinals that was foul. He said he didn't do anything differently this offseason in terms of strength work, and can't explain the power bursts.
Spring training batting shows and big numbers can go either way. They can be an indication that a hitter is on or they can be a matter of facing Triple-A pitchers or hurlers working on pitches. But there's no denying that Kelly is keeping his head on the ball consistently and reacting to pitches very well.
Kelly's career batting average is .229 and he hit .222 last year in his utility role. He's never batted over .250 or had over nine homers in parts of six seasons in the majors, and so the tendency would be to right this off as a spring flash for a 34-year-old player.
However, even if this showing means nothing more than Kelly has somewhat improved as a hitter, it will be important for the club with his role very likely expanding beyond a strict utility calling. And his all-around contributions, as well as his hitting, have caught the attention of Detroit manager Brad Ausmus.
"He's swinging the bat well right now," Ausmus said prior to Thursday's game with the Miami Marlins. "But the one thing I didn't know about Don Kelly is that he has a little baseball savvy going with everything.
"He runs the bases real well, and I didn't know what type of defensive player he was or what kind of arm he has. He's a lot better than my initial thoughts were, and a great teammate to boot."
It was mentioned that former Tigers third baseman Brandon Inge once noted that Kelly was the player on the Tigers most likely to one day become a manager.
Ausmus smiled and said, "He can take over for me. But I hope it's later than sooner."
Kelly said he's very much enjoying playing for Ausmus, and likes the fact that Ausmus posts the starting lineups a day ahead of time.
"I love that," Kelly said. "It's especially important for a guy like me, playing all around."
Kelly has never exceeded 257 at-bats in a season, but this could be a year in which he goes beyond that.
After a recent start, Tigers 2013 Cy Young winner Max Scherzer said of Kelly: "Hopefully, he does get a chance to play a little more. You never know -- he might blossom into a real nice player for us and do some big things."
LEAGUE LEADERS
The Grapefruit League season will be half over after Thursday's game, and Miguel Cabrera is atop the hitting leader boards just like he is in the regular seasons. His .455 batting average and .571 on-base percentage are first, and his .773 slugging percentage is second only to Toronto Blue Jays slugger Jose Bautista's monstrous .909.
Tigers rookie third baseman Nick Castellanos is tied for the Grapefruit League lead with 12 hits and is fourth with a .400 average. Castellanos leads the league with 13 RBIs and is third in slugging (.733) and tied for second in doubles with four.
Detroit center fielder Austin Jackson is tied for fourth with eight RBIs and tied for fifth with seven runs scored.
---