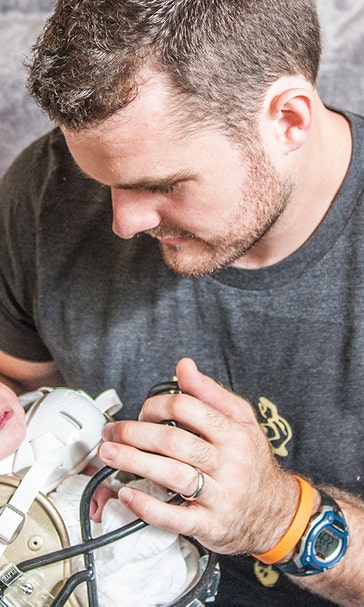 At home with new dad: Saints punter Thomas Morstead
BY foxsports • May 12, 2014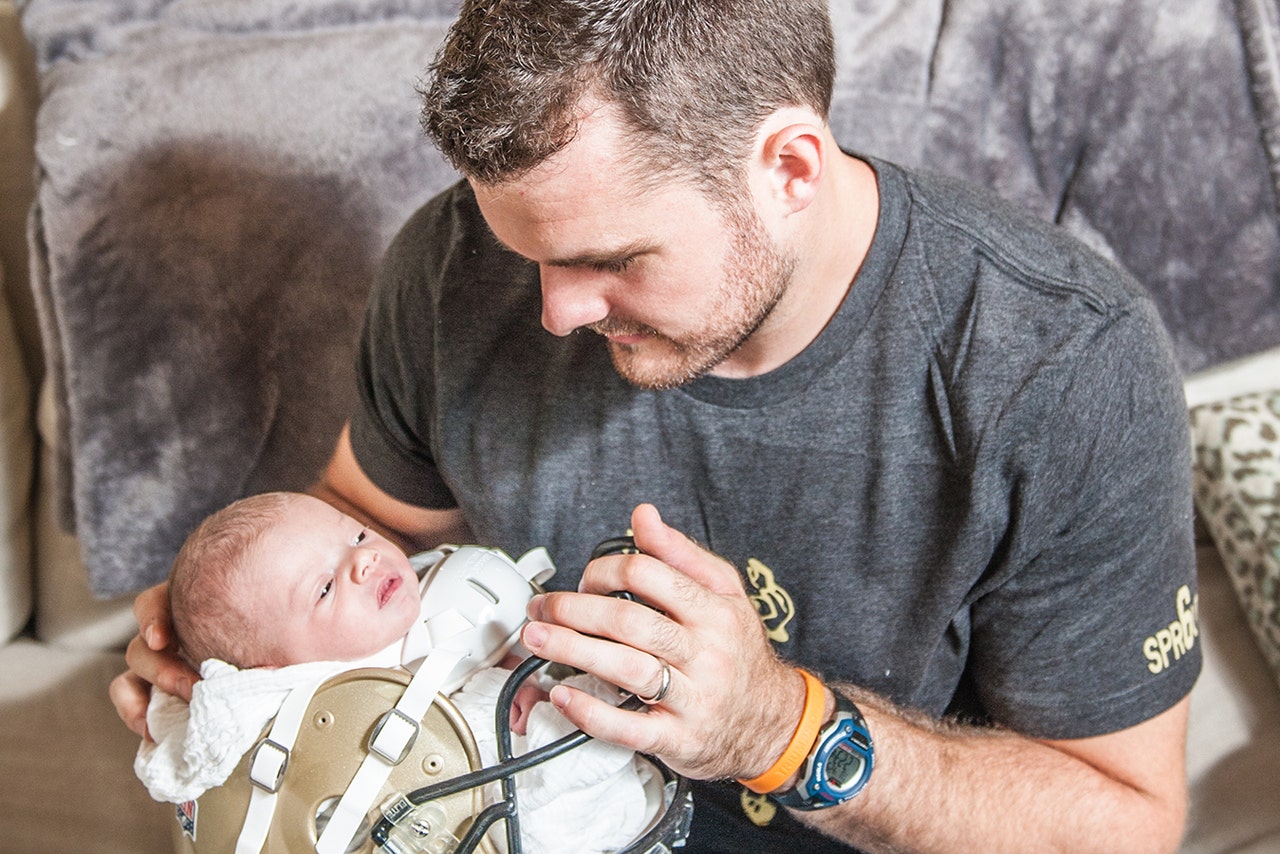 As he prepares to begin his sixth season in the NFL, Saints punter Thomas Morstead can't help but reflect back on the journey he began in 2009 after the Saints drafted him in the fifth round.
Since his black and gold debut, Morstead has won a Super Bowl, grown from a quiet rookie into one of the most experienced voices in the Saints locker room, married his longtime sweetheart Lauren Moore and is now embracing another new role: fatherhood.
"It's been the best experience of my life," Morstead said. "Maybe the most tiring of my life too."
Maxwell James Morstead kept his parents waiting and guessing for quite a long time.
For starters, the Morsteads decided to be surprised as to whether they were having a boy or a girl. Once they arrived at the hospital though, things progressed slowly.
Lauren Morstead spent 28 arduous hours in labor, with a nervous, sometimes frantic, husband by her side.
"It was the most intense experience," Morstead said. "She was a rock. She was re-assuring me much more than I was re-assuring her. It was so hard not to be in control and just have to watch. It was really tough."
Max finally arrived on April 15, clocking in at 6-pounds, 4-ounces and measuring 21 ¼ inches.
The wait still wasn't over yet though: Max was immediately rushed to the neo-natal intensive care unit because of an issue with his lungs, before his parents had a chance to hold him.
As Max's lungs grew stronger over the next 12 hours, his mom was able to see him through a sophisticated set of NICU technology that assigns a camera and access code to each baby. Family members with the code can log on through the internet and check on their baby anytime.
Ironically Morstead's teammate Drew Brees and his wife Brittany donated the camera system.
"It helped so much," Morstead said. "I called Drew and Brittany right away just to say thank you and let them know how much it meant to us."
Now Max is doing fine, home with his parents, and his dad is contemplating how to address this next stage of life.
Morstead's attention may be divided now, but he says he's actually more focused and directed than ever, with lofty goals for this offseason.
As the only player remaining on the Saints roster from his 2009 draft class, Morstead is ready to embrace his role as a veteran leader, both on the team and in the community.
Morstead's charity, "What You Give Will Grow" is up and running, encouraging folks in the New Orleans community to give back, then watch how their efforts help more acts of kindness sprout.
Morstead is also in the throes of intense physical training, attempting to regain his level of physical ability from four seasons ago, before surgery and injuries.
At home Morstead also has a game plan for how to succeed at family and fatherhood. He starts by crediting his wife Lauren.
"I'm grateful for an amazing wife who handles everything so well and always with a smile on her face," Morstead said. "She's the best mommy ever."
As far as how he'll raise Max, Morstead plans to be a father of few words.
"I'm going to live my life to be a good example to him," Morstead said. "That's my goal, to live it for him, not to talk about it."
For now, its infant checkups and diaper changes, but at some point, the Morsteads will also address whether they want Max to play football, and if so, when.
If Max takes after his dad, that decision may also take it's time arriving.
When Morstead started high school, he was a shadow of what he is now. At 5'0", 90-pounds, Morstead didn't play football.
"No way," Morstead said. "I was afraid of getting hit. I wanted nothing to do with it."
Instead Morstead dedicated his time to swimming and soccer. After a growth spurt that topped out during his junior year, a taller, more solid Morstead decided to strap on a helmet for his first season of football as a high school senior.
It's a decision that of course paid big dividends for the former SMU star, now 6-foot-4-inch NFL Pro Bowler. With more life decisions ahead, Morstead is excited and ready for this next phase of life.
---