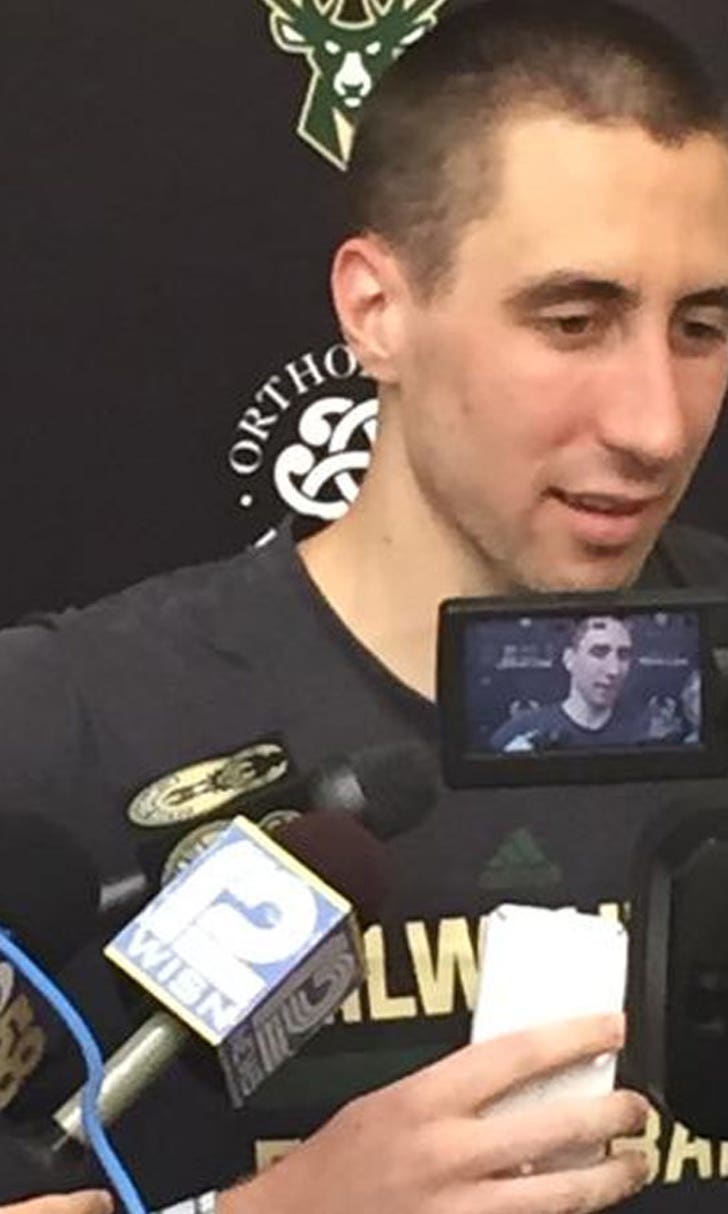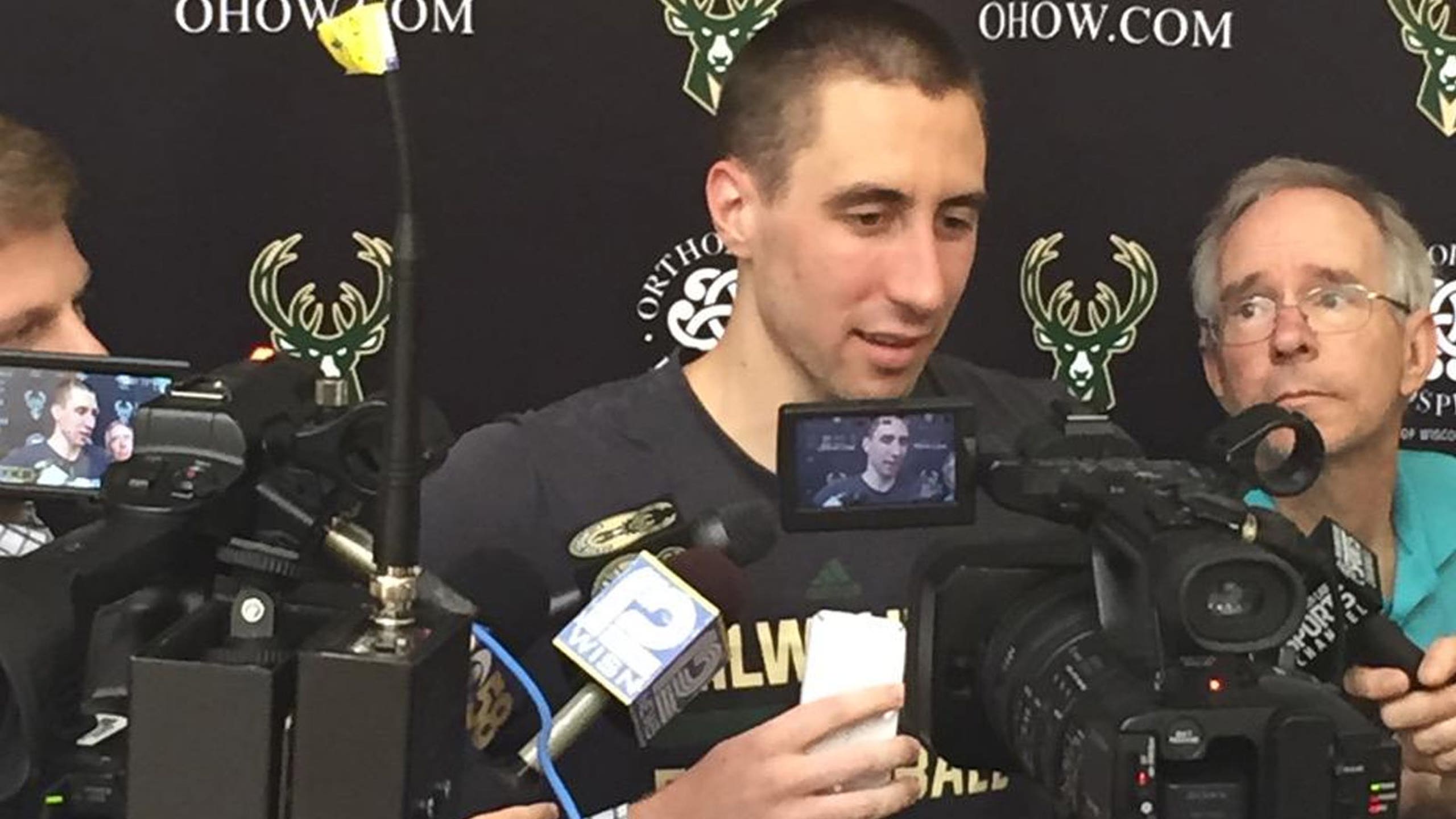 At Bucks workout, Badgers' Gasser just looking for opportunity
BY foxsports • June 18, 2015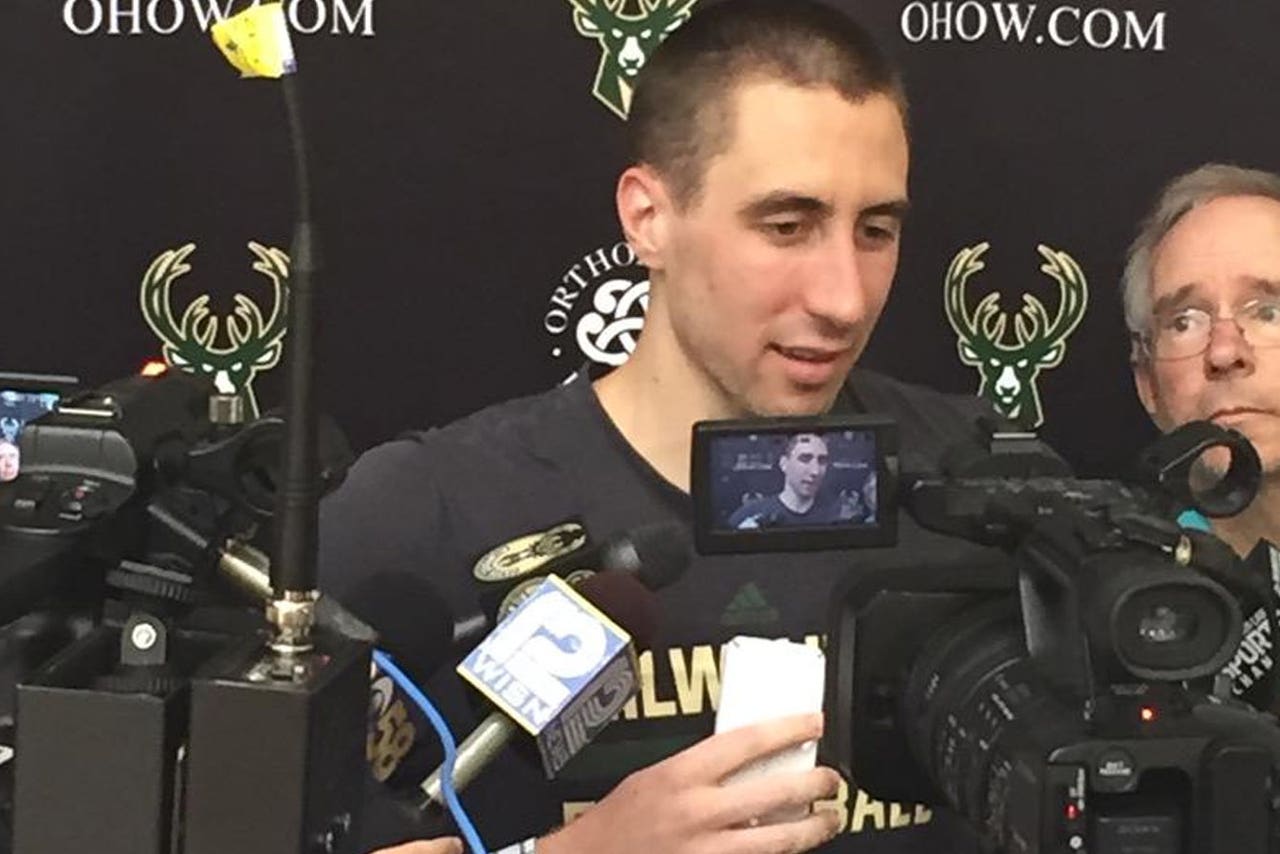 ST. FRANCIS, Wis. -- During the grind that is the pre-draft workout process, former University of Wisconsin teammates Sam Dekker and Josh Gasser had their paths cross in Phoenix.
As the two friends met for dinner to catch up, the topic of discussion may have centered on just how different the pre-draft process has been for each of them.
While Dekker and Frank Kaminsky are trying to convince teams to take them early in the first round, Gasser is looking at each workout he gets as an opportunity to prove he can play professional basketball somewhere.
Gasser took part in his fifth pre-draft workout Thursday, as he was part of a six-player session held by the Milwaukee Bucks at the Orthopaedic Hospital of Wisconsin Training Center.
"I just have to prove myself," Gasser said. "It was the same way at Wisconsin. I just felt I needed an opportunity to prove myself. Once I got that opportunity, I was confident in my work ethic that I was going to perform well.
"That's all I'm looking for. Whatever happens next year and wherever I'm playing, I'll just be happy to be playing basketball somewhere."
Over the course of his career at Wisconsin, Gasser established himself as the ultimate role player. He finished in the school's top 10 in career starts, minutes played, assist-to-turnover ratio, free-throw percentage and 3-point percentage.
The Port Washington (Wis.) High School product overcame a torn anterior cruciate ligament in his left knee in a practice prior to his junior season but bounced back to help the Badgers to consecutive Final Four appearances.
Gasser's calling card is his defensive ability, as he was a three-time selection to the Big Ten's All-Defensive team. Whether Gasser can latch on with a professional team may depend on if he can dispel the notion he's a limited offensive player.
"I had a great career at Wisconsin," Gasser said. "I proved that I was a winner. I won a lot of games and made it to back-to-back Final Fours. But I was surrounded by some good players and in our system I didn't necessarily need to score. I didn't have the ball in my hands that much.
"Coming to these workouts, you can showcase that a little more. I'm excited to play a different style."
Gasser averaged just 7.3 points per game over the four years he played with the Badgers, but he did finish his career as a 40.2 percent shooter from beyond the 3-point line.
"When you talk about offensive skills, he shoots the ball well enough," Bucks director of scouting Billy McKinney said. "He recognizes the things he does extremely well on the court. One of those things is that he's a spot-up shooter. He shot the ball extremely well today. He's made some big shots over the course of his career. There's not a concern about that. He knows he's not a player that's going to beat people off the dribble necessarily."
Not even ranked among the top-100 draft prospects by DraftExpress.com, Gasser is unlikely to hear his name called in next Thursday's draft. But he will be keeping a keen eye on the draft, as he is thoroughly invested in where Kaminsky and Dekker land.
"I'm very interested to see how they do," Gasser said. "I know they are going to be great pros. I hope they get in the right system for them and they get an opportunity to showcase their skills because I understand how good of players they are."
In a different way, landing in the right situation is important to Gasser. Having worked out for Atlanta, Brooklyn, Chicago, Phoenix and Milwaukee, Gasser says he already has a couple of options for summer league.
Now it is about finding the situation that will provide him with the best opportunity to show what he can do.
"I'll have a few options," Gasser said. "I have to decide what is the best fit for me. It is great to be on a team for summer league, but I'd love to get an opportunity to play a little bit. Whatever a team gives me that best opportunity to help them win in that league and show what I got, that's what I will do."
If Gasser takes advantage of a summer league opportunity, he may find his way onto a training camp roster or into the NBA's Developmental League if a better option overseas doesn't present itself.
"It is about being at the right place at the right time," McKinney said. "Everybody is always impressed with players that understand their role. That's a very marketable skill. Some players have the talent in the NBA to play but don't always think that they are a role player. Some people have to figure it out. He understands that."
Follow Andrew Gruman on Twitter
---