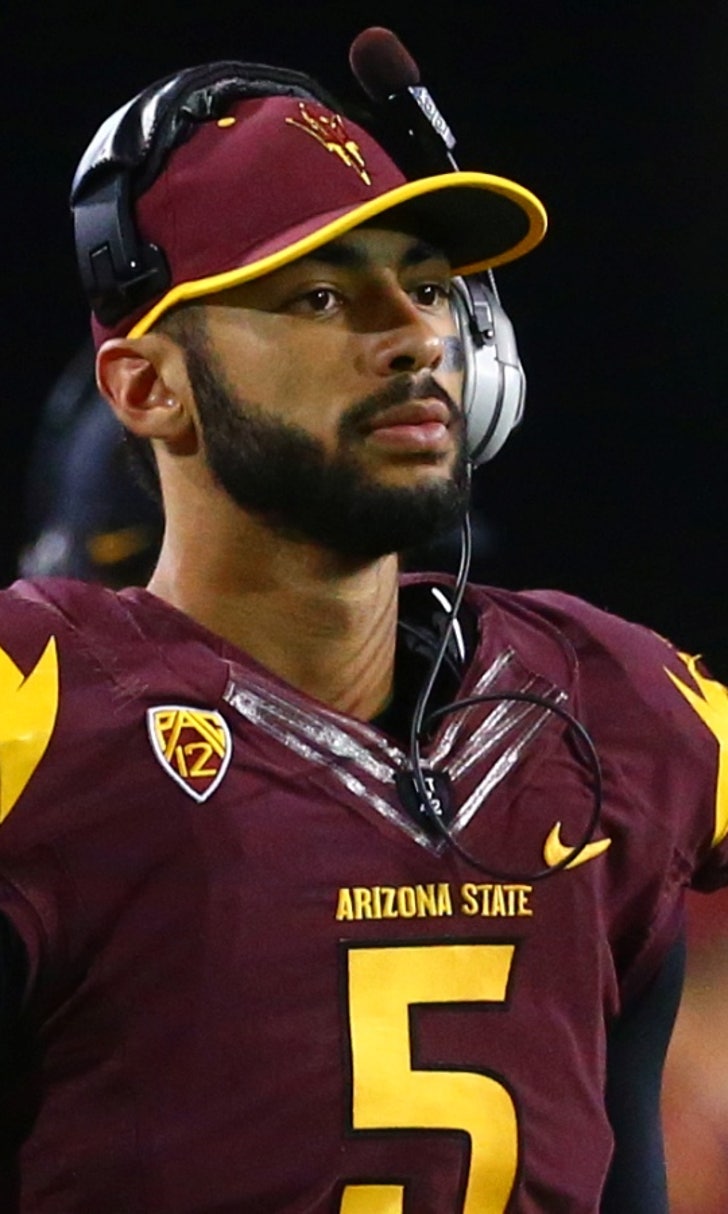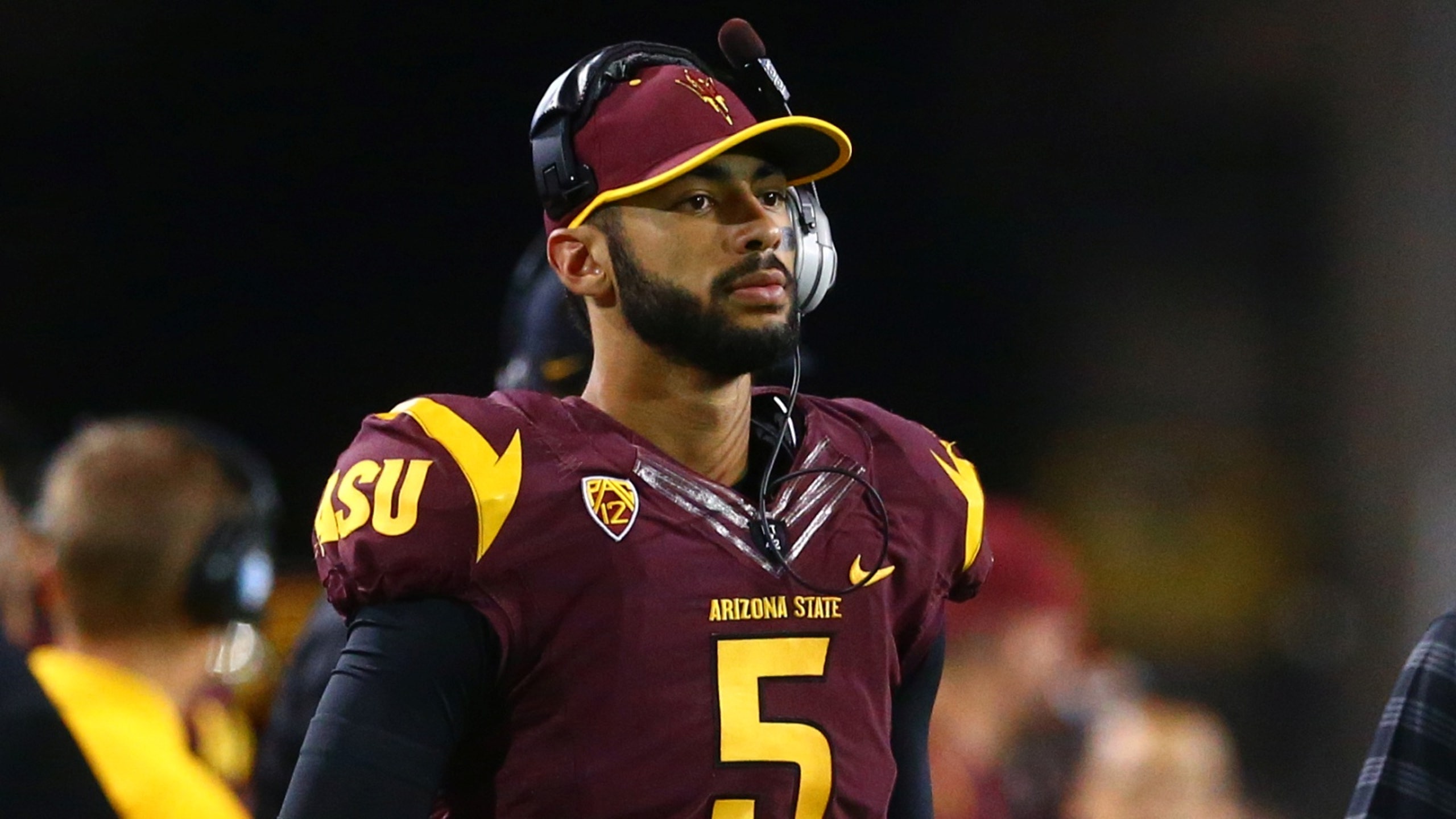 ASU QB Wilkins sees bright future
BY foxsports • December 15, 2014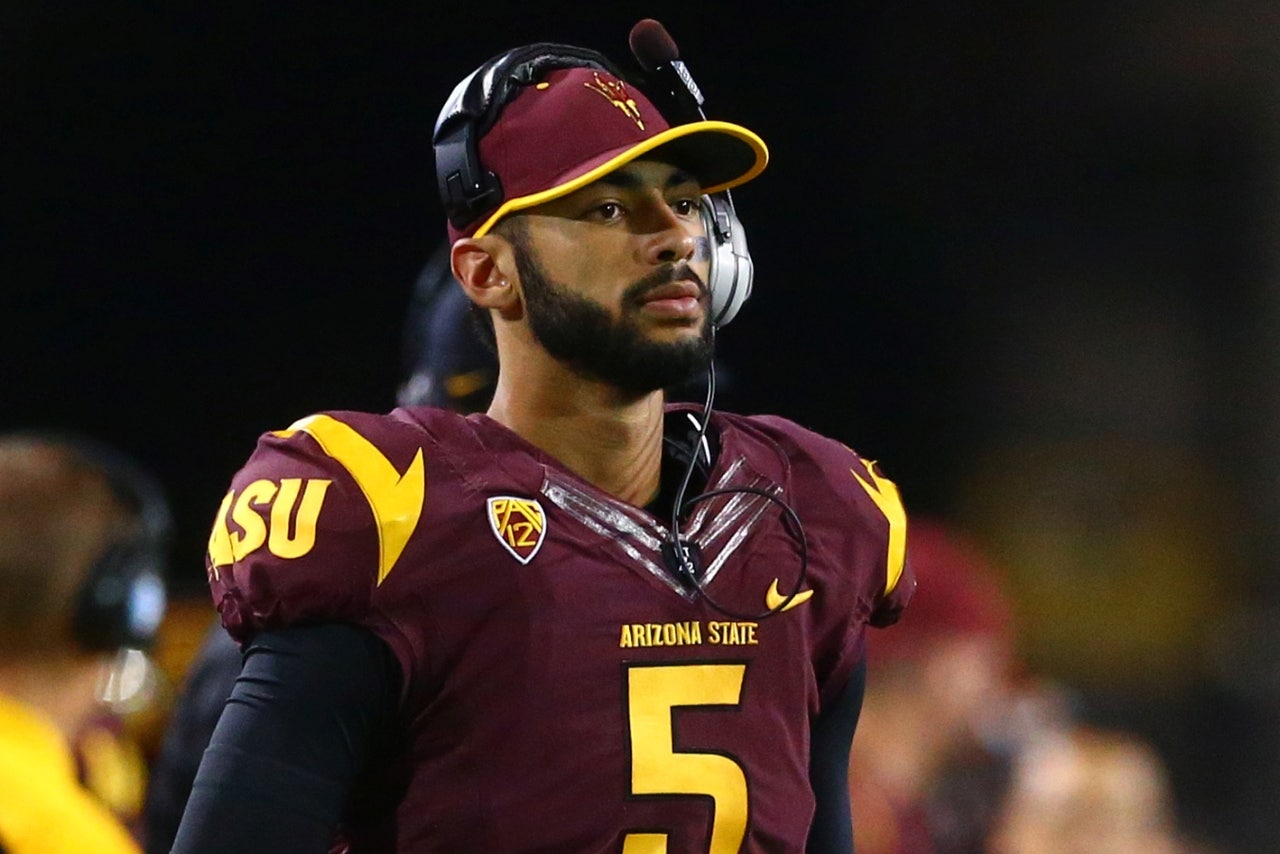 TEMPE, Ariz. -- The debate of the bowl season may be whether Taylor Kelly or Mike Bercovici starts for Arizona State in the Sun Bowl, but there was no mistaking Monday's pecking order behind center.
Freshman Manny Wilkins, who is redshirting this season, took most of the snaps at quarterback when the veteran players were given a day off in an abbreviated practice at Sun Devil Stadium while coach Todd Graham attended a Sun Bowl press conference in El Paso, Texas. ASU will play Duke Dec. 27 in a matchup of 9-3 teams.
Wilkins, one of the top quarterback recruits in the nation last year, could challenge holdover Bercovici for the starting job next season, although the senior-to-be Bercovici should have the inside track. Whatever happens, ASU appears fully stocked at the position -- freshman quarterback Coltin Gerhart also got in some work Monday, and top high school seniors Brady White and Bryce Perkins have committed for 2015.
Wilkins believes he has a good feel for ASU's quick-strike attack under offensive coordinator Mike Norvell, and he is confident he can pick up the finer points as he gains experience.
"I have a lot to learn with protections, with reading coverage, just slowing the speed of the game down," said Wilkins, a 6-foot-2, 181-pounder from Novato (Calif.) San Marin High.
"I'm still trying to get of there quick and make plays with my legs. I know that I can make every single throw out there. I just have to sit back and relax and deliver." 
Wilkins had some kind words for several of his young teammates, players who also could contribute when ASU meets Texas A&M in the 2015 season opener in Houston, Texas. Among them was junior running De'Chavon Hayes, a junior college transfer this season who took a redshirt year. Graham has taken to calling Hayes "Gump."
"Gump is Gump. He can run like no other. I don't think I've seen somebody get through a hole and break like that in a long time," Wilkins said. "We have some talented young wide receivers as well. These reps are very good for Ellis (Jefferson, wide receiver).
"Defensively, I think our defense will be one of it not the best in the country next year, because of who we are returning and our coaching schemes. Our D-line is always going to be great."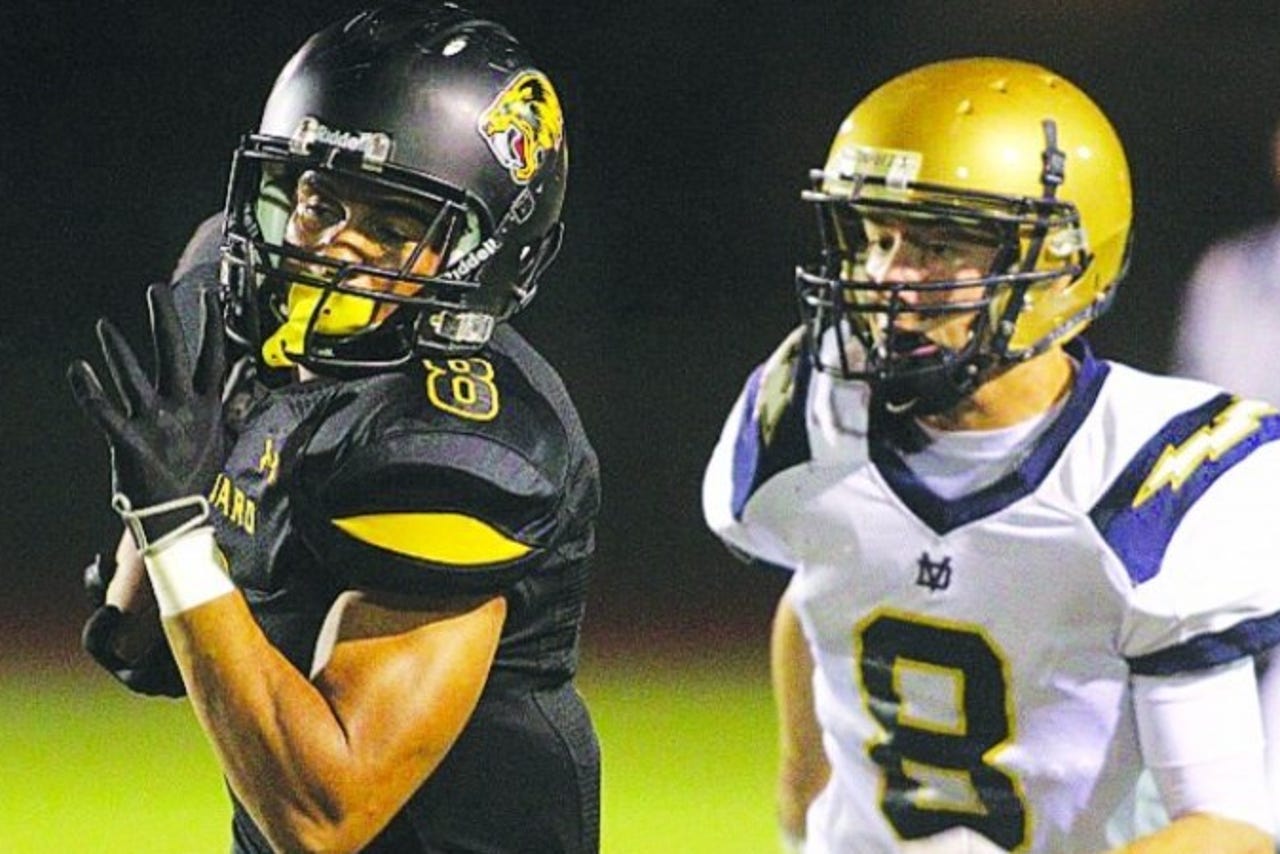 Saguaro High's Christian Kirk, the state's top recruit, will announce his college choice Wednesday on FoxSportsArizona.com. ASU is among Kirk's finalists.
Wilkins identified Ismael Murphy-Richardson, a freshman linebacker from Goodyear Desert Edge who drew considerable recruiting interest before choosing to stay home. Florida, Oklahoma and Texas A&M were said to be among those offering him a scholarship. 
"He is a freak of nature," Wilkins said. "He is very muscular and very quick off the line and can do some damage up there."
Graham on Monday told the El Paso media his trips there were bittersweet. He was 2-3 as a head coach or assistant coach in five games at the Sun Bowl.
"My trips to El Paso haven't always been pleasant because of coach (Mike) Price and his teams," Graham said. "It was a hard place to play."
The bowl is honoring Price, who also coached at Washington State, this year.
The Sun Bowl has historical significance for the Sun Devils, whose 17-7 victory over Iowa in 1997 was Pat Tillman's last college game.
Duke coach David Cutcliffe said he was a newlywed on last visit to El Paso as an assistant at Tennessee in 1984.
"I told Karen, if you marry me, I'll show you a good time. I brought her to El Paso," Cutcliffe said. "She's still with me so it worked. I could not have handpicked a better place.
Follow Jack Magruder on Twitter
---