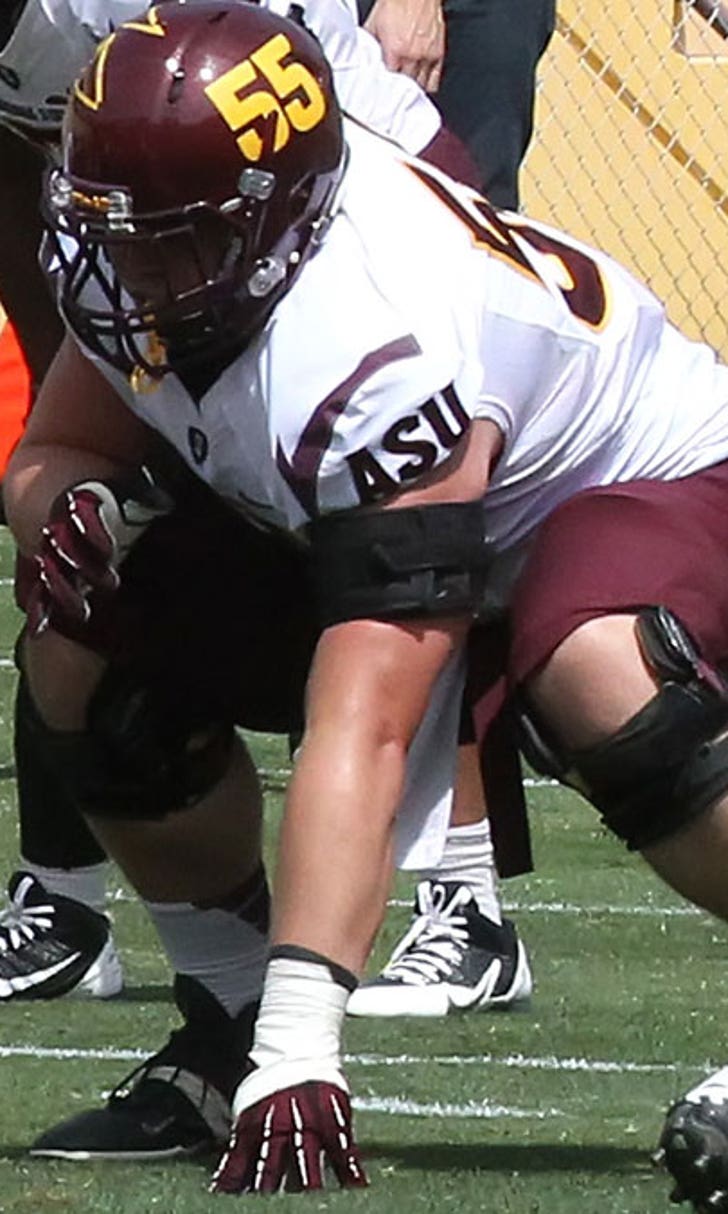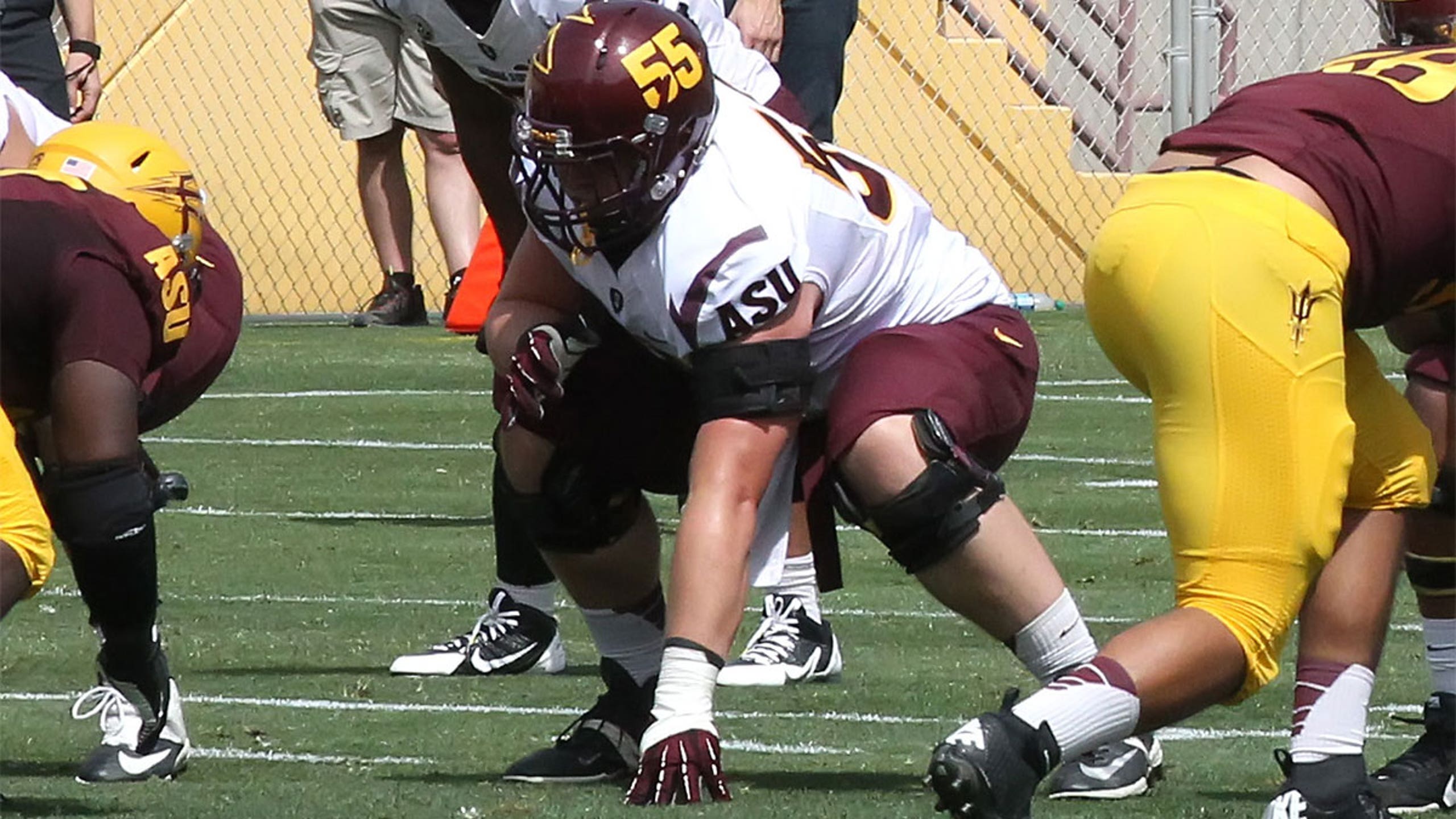 ASU line gets more physical with 'road grader' Westerman
BY foxsports • August 6, 2014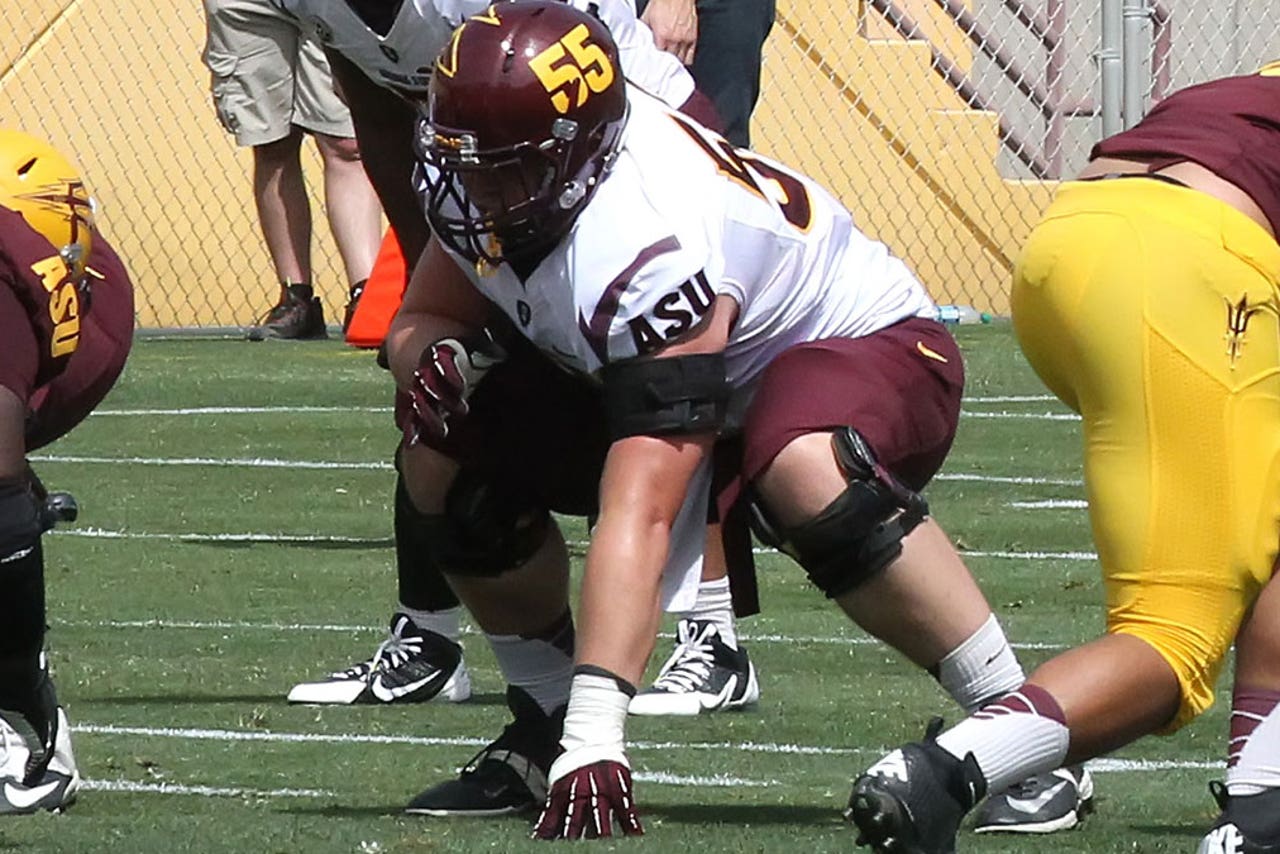 TEMPE, Ariz. -- As Christian Westerman sweated through drills on Arizona State's practice fields last season, he looked more impressive at times than any other offensive lineman. Big, strong and physical, Westerman turned plenty of heads.
Except that when ASU went into 11-on-11 sessions, Westerman took the field with the scout team, waiting to be unleashed.
With Westerman now eligible to play, ASU's offensive line gets a big physical boost in the middle that could help it be the Sun Devils' best line yet under Todd Graham.
"Christian is a road grader, man -- powerful, strong," ASU coach Todd Graham said. "He is physical (specimen) -- exactly what you're looking for.
"He's not even scratching the surface of how good he can be."
By now, Westerman's exploits in the weight room have become pretty widely known. Over the summer, he hit 41 reps on the 225-pound bench press -- one shy of the best result at this year's NFL Scouting Combine. And at the end of ASU's summer strength and conditioning program, Westerman recorded a 30-inch vertical leap, which would have ranked fourth at the Combine.
As impressive as Westerman is physically at 6-foot-4 and 304 pounds, he's yet to prove he can be a difference maker at the Division I level. Now more than three years removed from high school, Westerman has yet to even play anything close to a full college season.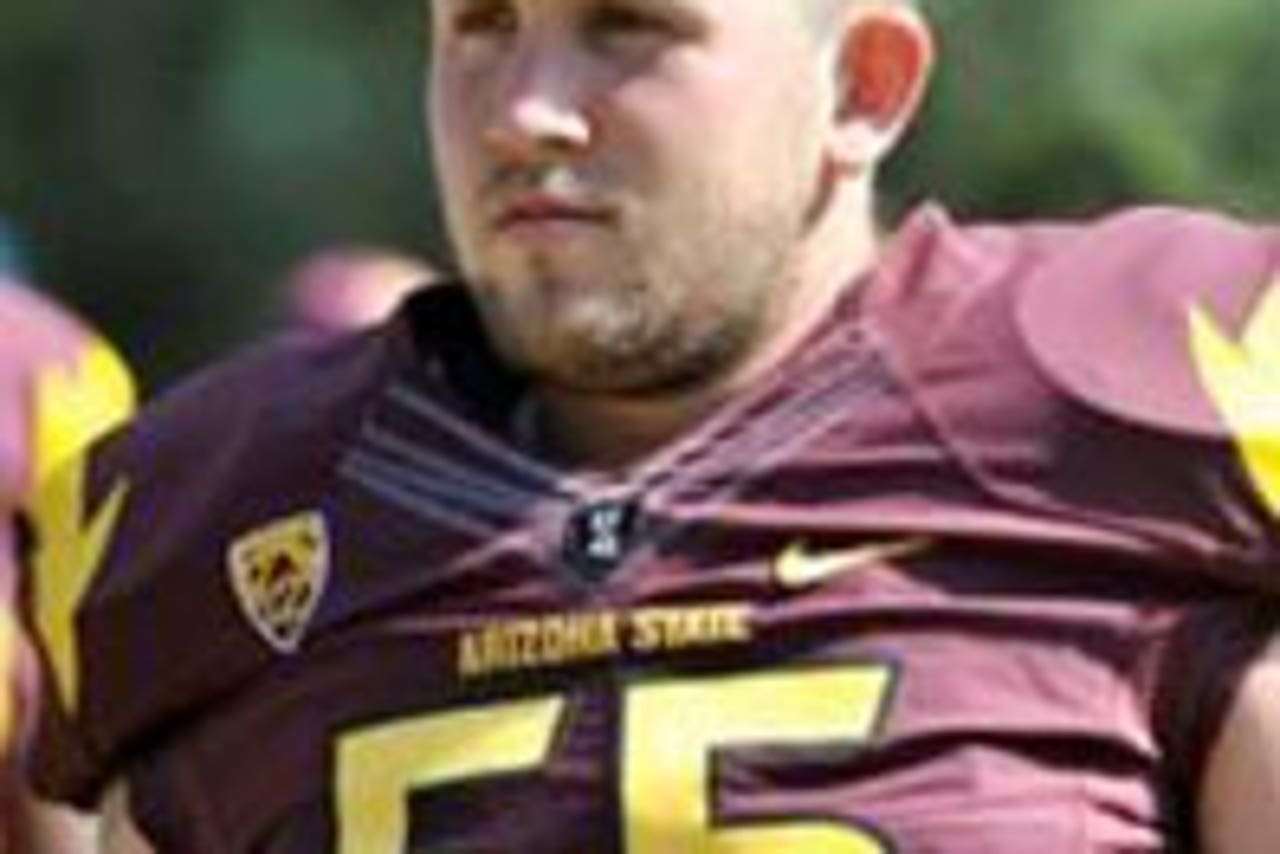 Christian Westerman
A prized five-star recruit out of Chandler Hamilton High School, Westerman committed to Auburn and redshirted his freshman season in 2011. He was limited by injury to two games in 2012, and after the season, Auburn changed coaches. Westerman decided to transfer, wanting to be closer to home.
Per NCAA transfer rules, Westerman had to sit out last season, though he was able to practice with ASU and was even eligible for the Holiday Bowl, in which he made his ASU debut.
"I was getting better each day," Westerman said. "I got to learn the entire offense. I didn't have to speed it up real quick. I could take my time and learn techniques the right way. I really improved my craft, so this year I came out and I'm just ready to go."
Westerman is one of two newcomers to ASU's offensive line this fall. Center Nick Kelly is the other. Senior Jamil Douglas shifted out to left tackle with Westerman now eligible and should provide a physical force on the edge.
But perhaps more than anyone, Westerman is poised to change the dynamic of the offensive line.
"He brings a lot of physicality to the group," offensive line coach Chris Thomsen said. "We already had some guys -- Jamil and Nick and Vi (Teofilo) that are physical type players -- but he definitely helps us in that area. He's just a powerful, strong person. If he gets his hands on you, he's going to move you around."
That could mean big things for ASU's running game  and quarterback Taylor Kelly's pass protection, which hasn't always been solid the past two seasons, forcing him to scramble quite a bit.
Graham says adding Westerman and Kelly to the line helps to give the group a "mean, tough" disposition. Westerman happily admits to that mindset.
"On the field I like to be a different kind of person," Westerman said. "I'd call it kind of an animal mentality. I like to go out there and throw people down. That's just how I grew up watching football, and that's how I want to play football."
While Westerman's physicality has created quite the buzz, Graham quelled it just a bit this week, saying Westerman has "a lot of work to do technique wise." Thomsen later elaborated:
"It's mostly pass protection stuff, just refining the body position, the sets, where his hands and eyes go, getting up out of the stance," Thomsen said. "And just his timing with the offense on the snap count is big. That's stuff that when you're in a game that's everything, so he's got to continue to get better at that and just make it where it's habit, where it's second nature."
Even after losing Evan Finkenberg, a four-year starter at left tackle, and Kody Koebensky, a two-year starter at center, there's a sense this fall the offensive line could be better this season than a year ago. Thomsen won't call it an upgrade, given all Finkenberg and Koebensky accomplished,  instead choosing the term "different" until further notice.
"The real test is just game action because there's so many ebbs and flows, so many things that happen within the framework of a game," Thomsen said. "You have to see how guys respond. I think he'll respond real well, but he's got to go do it."
Follow Tyler Lockman on Twitter
---