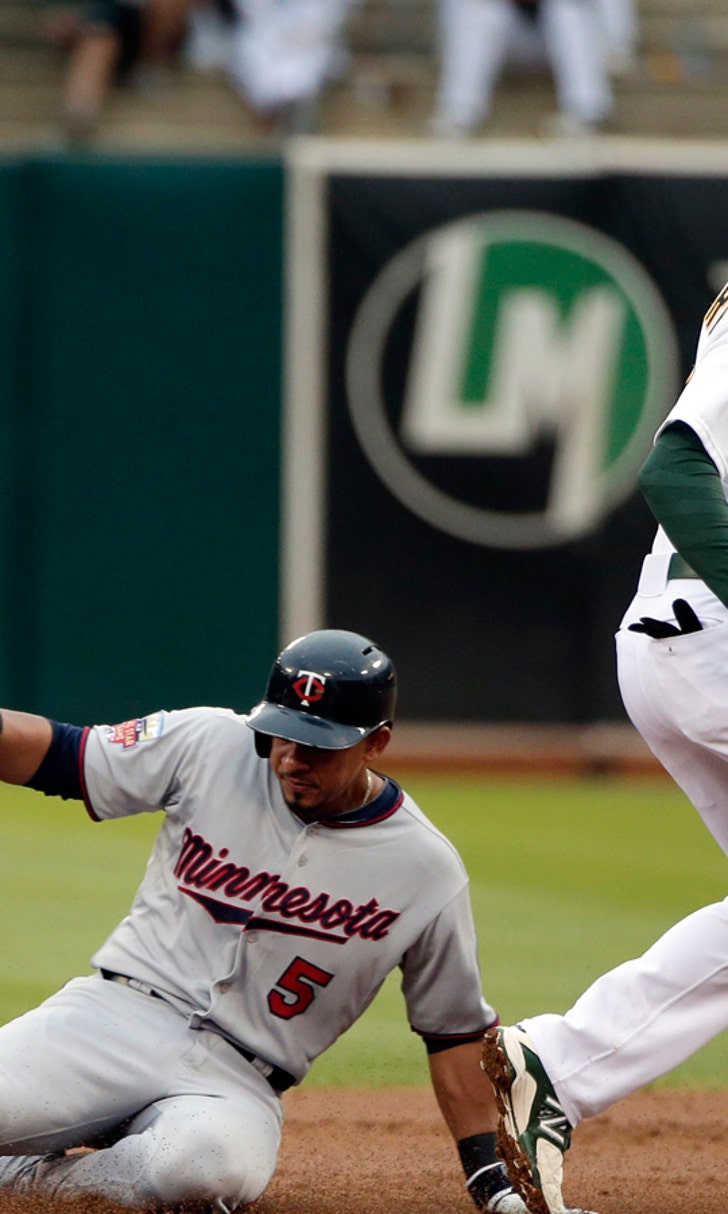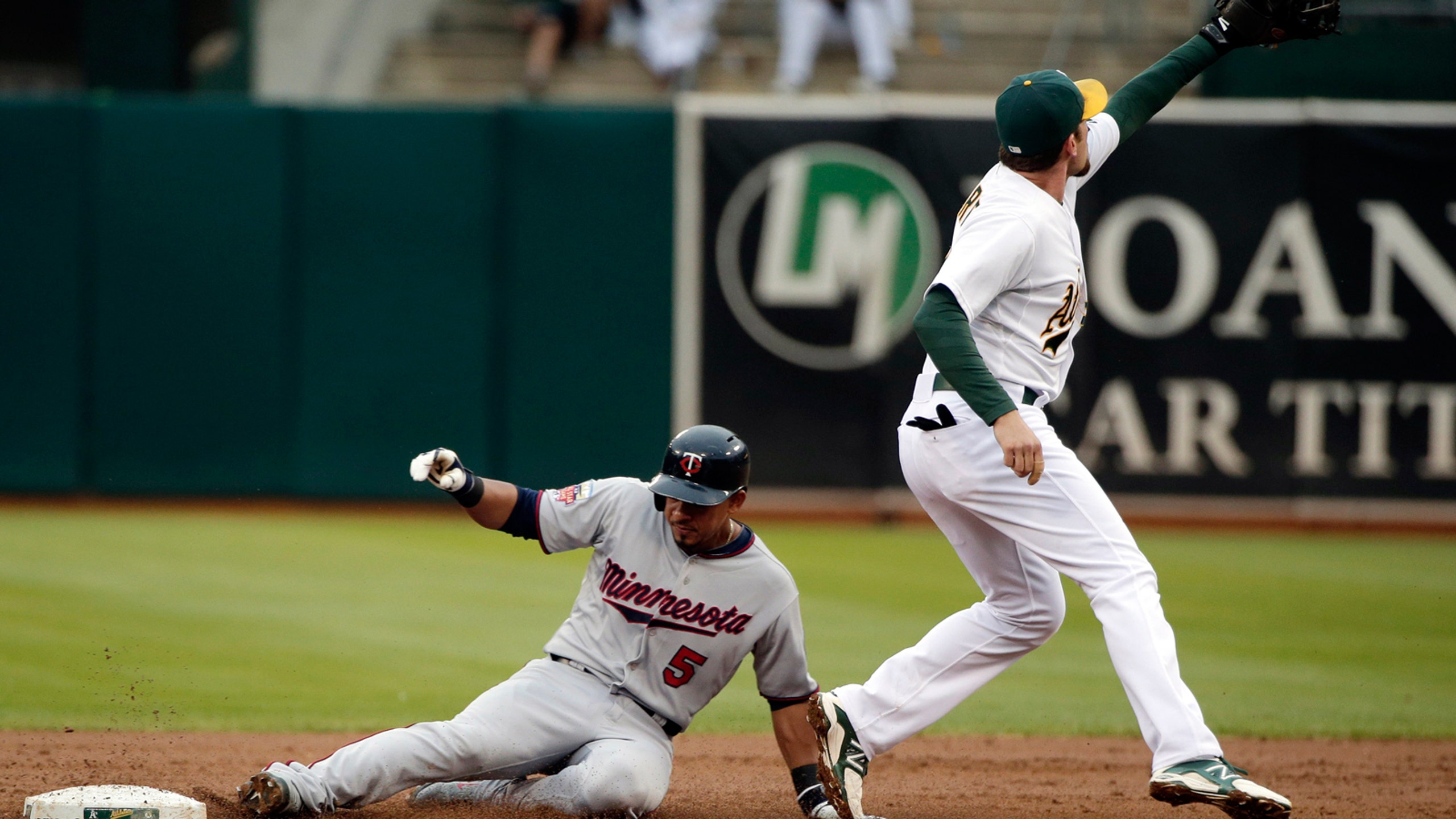 A's top Twins for 12th time in a row
BY foxsports • August 10, 2014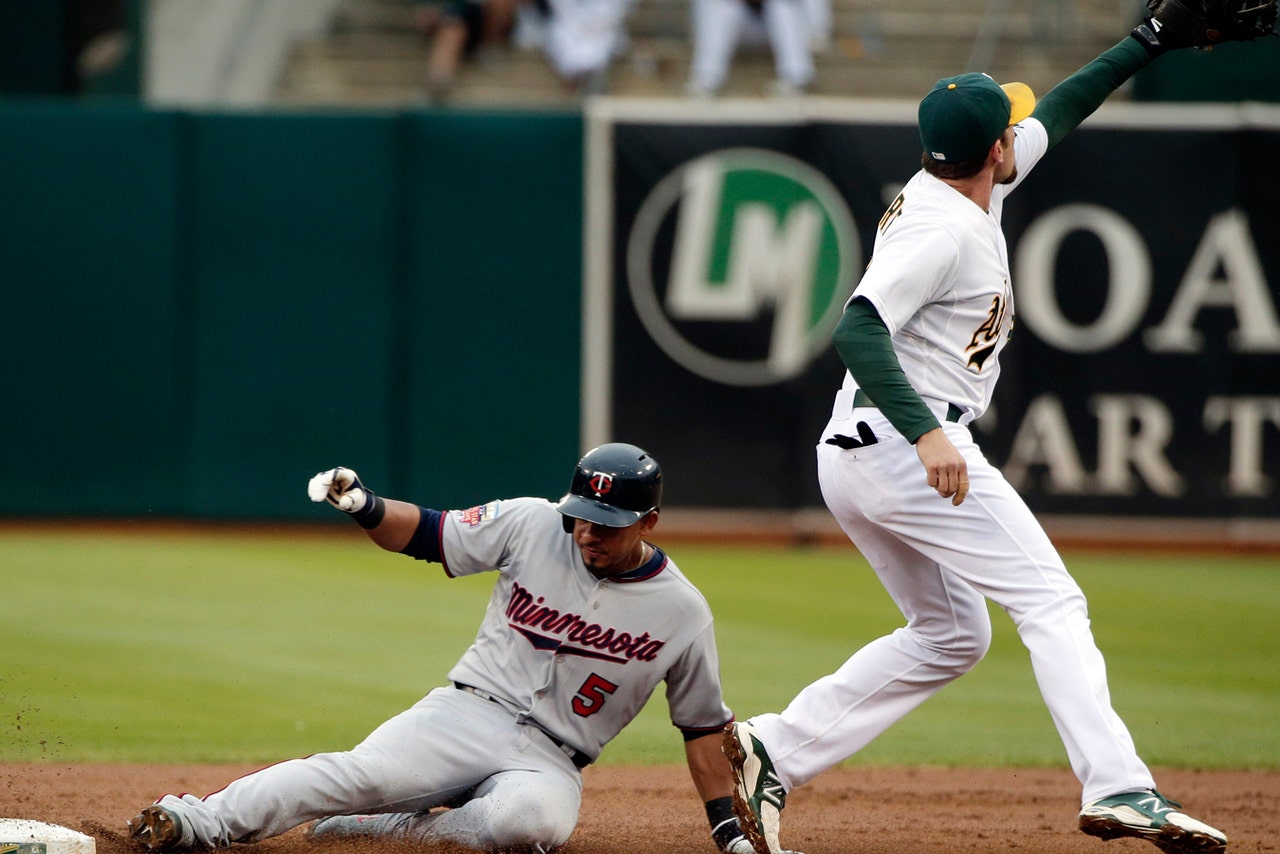 OAKLAND, Calif. -- There's nothing like a couple of timely home runs to get a stagnant offense back on track.
Derek Norris hit a three-run homer, Stephen Vogt added a two-run shot, and the Oakland Athletics won their 12th straight against the Minnesota Twins with a 9-4 victory Saturday night.
"We've been getting progressively better offensively the last few days," manager Bob Melvin said. "The homers help. We've been a little shy with those recently. That cures a lot of ills when you're scoring two and three runs off one swing of the bat."
Jeff Samardzija (3-1) improved to 3-0 at home since coming to the AL West-leading A's in a trade from the Cubs on July 4. He followed winning lefties Jon Lester and Scott Kazmir, who kept Minnesota in check over the first two games of the series, with six tough innings that forced him to throw 109 pitches.
Vogt hit his second clout in three games in the fifth following a long funk. Norris connected for his 10th home run the next inning.
"When runners get on base that's the time when you make your money," he said. "My power may not be able to compete with (Josh) Donaldson, (Brandon) Moss and guys like that, but I like to think when I do it's meaningful and it's not a solo home run when we're up 8-0."
Oakland drew seven walks in two innings to chase Trevor May (0-1) quickly from his forgettable major league debut.
May threw 11 balls among his first 19 pitches and received a mound visit from pitching coach Rick Anderson after issuing a bases-loaded walk to Norris. But left fielder Josh Willingham fielded Josh Reddick's shallow fly and threw home for a nifty double play to save May further damage in a 21-pitch first.
Anderson was out again after May's three two-out walks loaded the bases in the second. Donaldson followed with a two-run single.
May, winless in his last three outings for Triple-A Rochester, walked seven while throwing 63 pitches on a cool night when the 6-foot-5 right-hander's parents traveled from Southwest Washington to be in the stands. The last Twins pitcher to walk seven was Francisco Liriano on Aug. 9, 2011, against Boston.
Long man Samuel Deduno relieved and gave up both home runs.
Samardzija allowed seven hits and two runs, struck out five and walked two as the A's earned their first three-game winning streak since six straight victories July 3-8.
Oakland's bullpen extended its scoreless innings streak to 29 2/3 innings before Jordan Schafer's eighth-inning RBI double off Dan Otero. The A's relievers set the mark Friday night at 28 2/3.
---