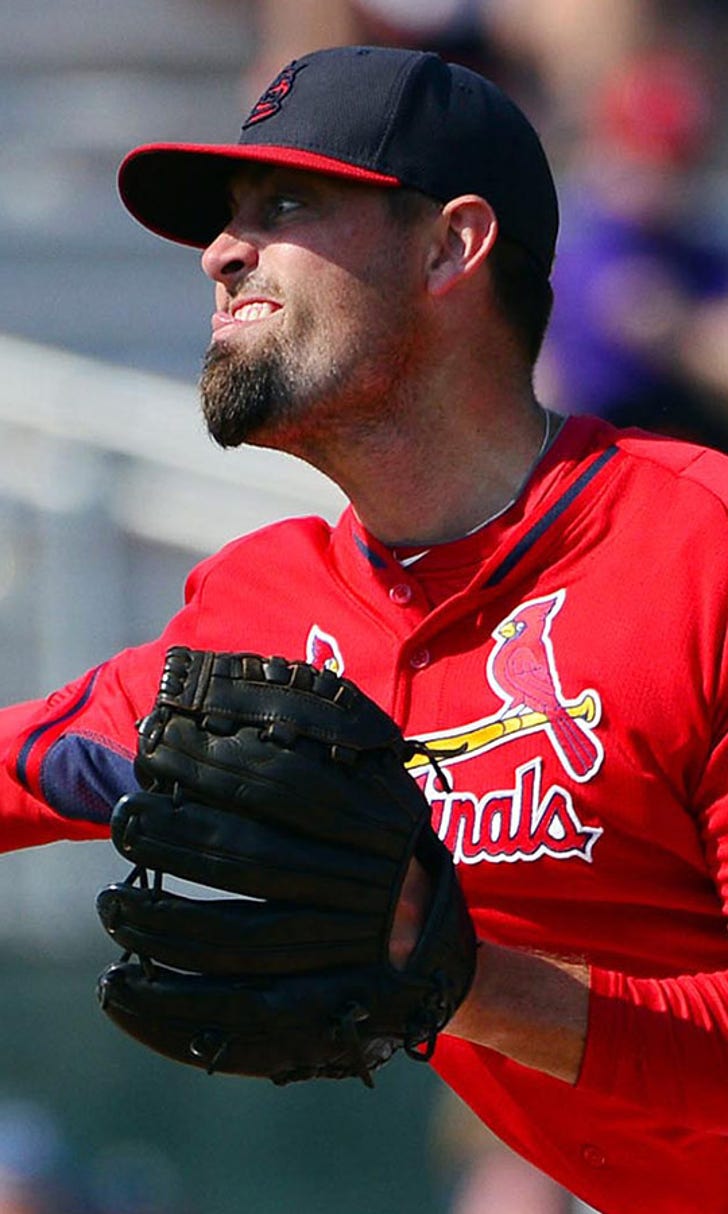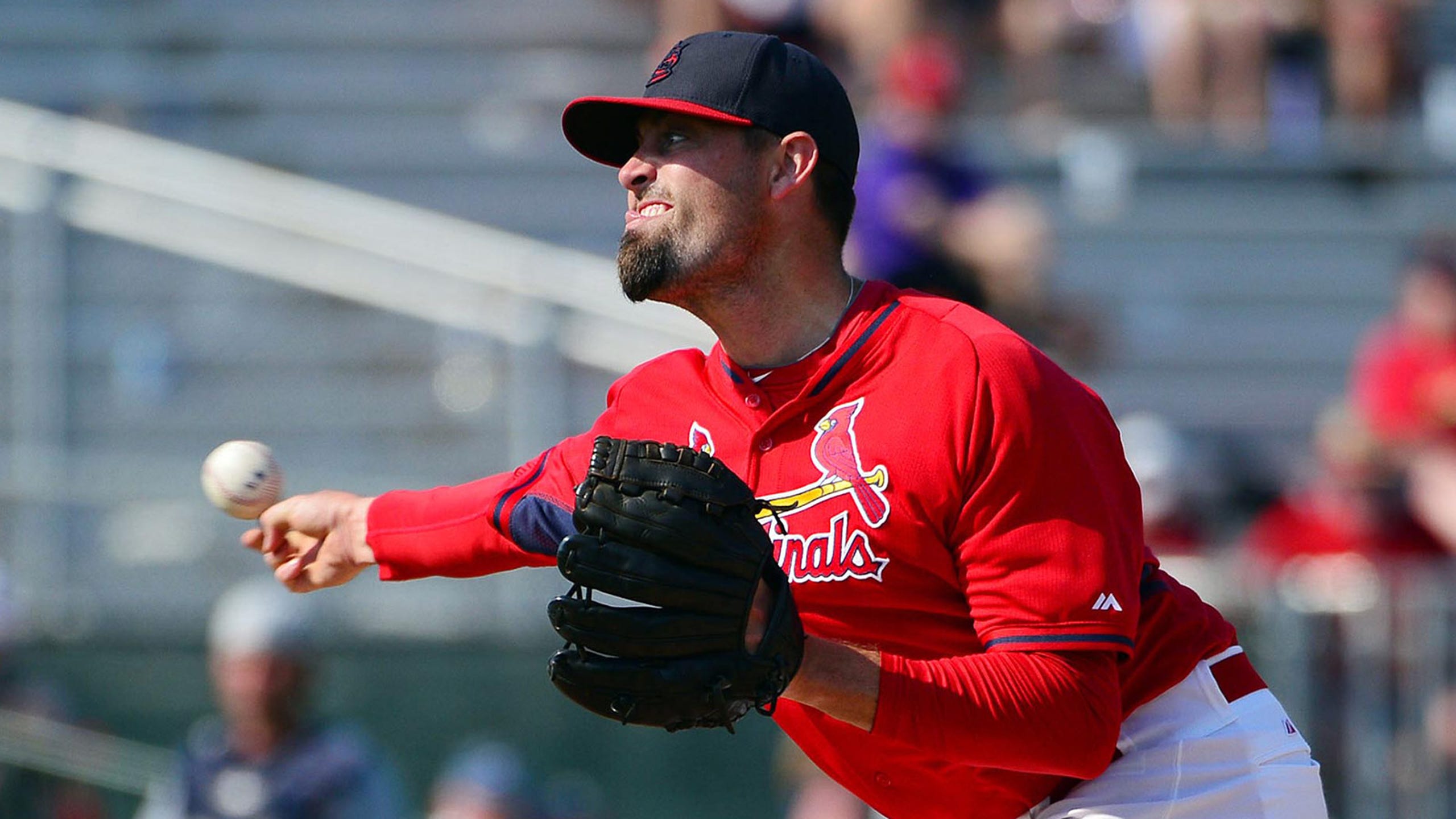 Armed with a newly rediscovered fastball, Pat Neshek is turning heads in Jupiter
BY foxsports • March 13, 2014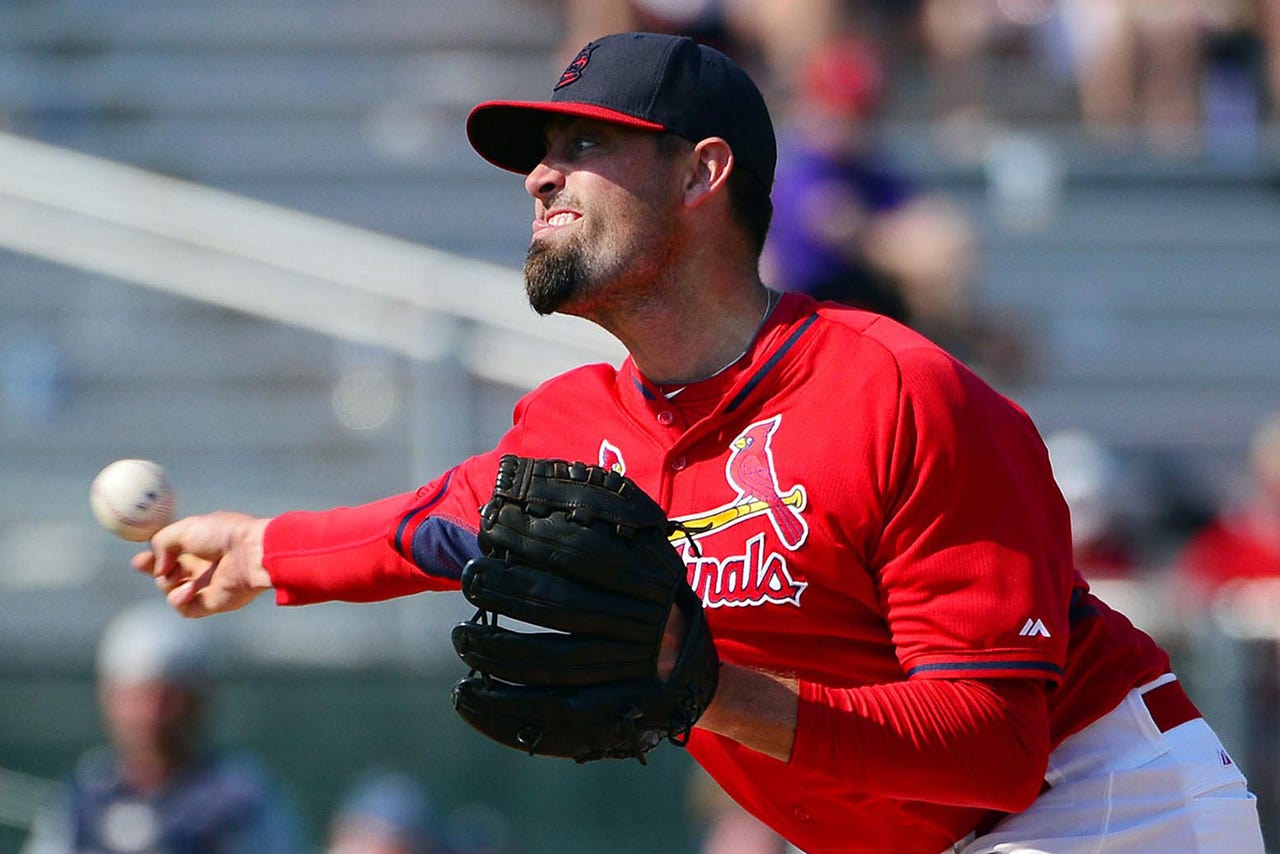 JUPITER, Fla. -- Cardinals right-hander Pat Neshek looks like the same pitcher who worked for the Oakland A's last year.
He's still using that funky sidearm delivery. He's still relieving. He's still throwing a slider that makes him tough on right-handed hitters.
But to Neshek, he's not the same pitcher who put up a solid season for the A's in 2013. Not even close.
For one reason: Neshek has turned the heat back on. He has rediscovered his fastball.
"Last year, I threw almost exclusively sliders," Neshek said the other day at Roger Dean Stadium. "Probably 96 percent to righties. It was really rare if I threw a fastball in a two-week span."
Neshek was doing fine in Oakland for a guy relying on one pitch, so he figured, 'Why change?' His ERA was 2.34 and he had allowed two runs only once in his first 38 appearances, 30 of which were scoreless. Then he was roughed up for three runs twice in August and designated for assignment. The A's brought him back when rosters expanded in September, but Neshek barely saw the mound and was left off the playoff roster.
OK, so maybe he wasn't faring as well as he thought. Knowing the A's did not plan on tendering him a contract for 2014, Neshek asked for and was granted his release in early November. Once on the free-agent market, the offers didn't exactly come pouring in. February rolled around and Neshek, 33, still was unemployed.
"You think, 'What the hell just happened? I might not get a job,'" Neshek said. "People aren't looking at me. They're looking at me like a slider-exclusively guy. I had made it my mission to get my fastball back. If this is my last shot, I want to see what I've got."
From what he's shown in spring training, he's got plenty -- more than the Cardinals and even he thought. His fastball regularly has been topping 90 mph, and after he touched 92 the other day, manager Mike Matheny admitted that was "something we didn't expect."
"To my surprise, it's been a little harder and I'm more than thrilled with my command," Neshek said. "Last year when I faced lefties, I threw a few fastballs and I was at 88, 89, a couple of 90s. But to see 90s consistently without max effort and a 91, 92, plus I'm starting to see the strikeouts again. That's a key that I'm doing something right."
Neshek has thrown this hard before, but it's been a while. He came up with the Twins in 2006 and enjoyed two strong seasons but suffered a partial ligament tear in his right elbow early in 2008. The Twins, however, wanted him to rehab instead of undergo surgery. When he started throwing again, Neshek completely tore the ligament and had to undergo Tommy John surgery anyway, costing him all of 2009.
When he returned in 2010, he made the Opening Day roster even though he probably wasn't ready.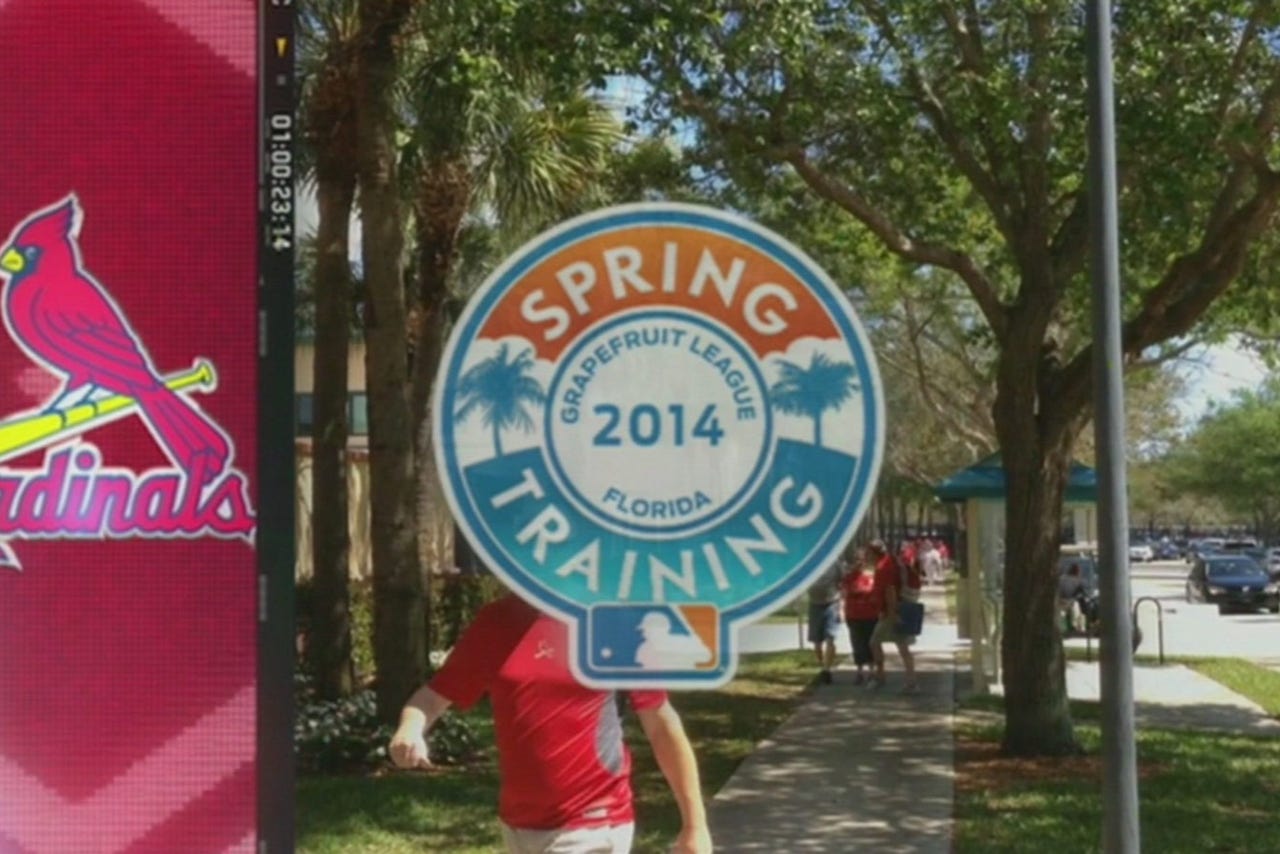 CLICK HERE for the full schedule of Cardinals spring training games on FOX Sports Midwest.
"They were slotting me to go to Triple A to build up my innings," Neshek said. "But Joe Nathan ended up tearing his elbow (ligament) and Clay Condrey got hurt and I made the team. That was probably one of the worst things that could have happened to me. What I needed was just to pitch."
He pitched well at the start of the season but ended up spending much of the season in the minors and on the disabled list. In the three seasons since, Neshek has pitched well enough to stay employed but has yet to regain the form that made him so tough when he averaged better than a strikeout per inning with sub-3.00 ERAs in his first two seasons. After 2013, it was time for a little soul-searching.
"I sat down at the end of last season and said, 'I have to try to get the strikeouts back,'" Neshek said. "Teams like strikeouts. I was talking it over with my dad, who watches all the games. He said, 'You're getting two strikes, you're just not putting guys away. You're doing a decent job but you're not getting the strikeouts like you were when you came up.' We figured we gotta get the fastball back."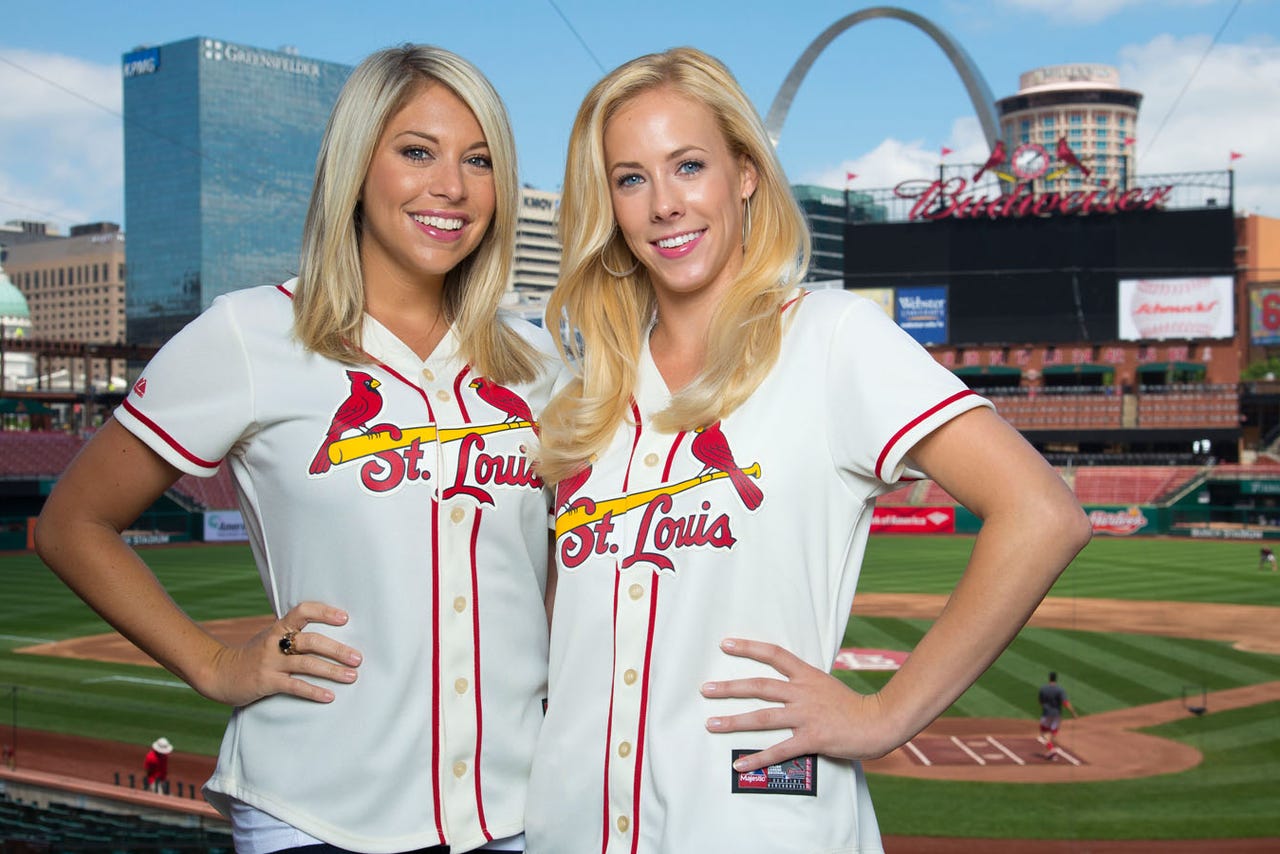 FOX SPORTS MIDWEST GIRLS: Read their bios, check out their upcoming appearances and view their photo galleries and videos.
He stuck to the same throwing program he says he's used the past several years at his home in Melbourne Beach, Fla. High-tech his routine is not. Neshek says he throws into a net he sets up in his backyard, and when he wants to long toss, he takes it to a nearby park.
"If I miss, my wife or my dad will go run down the ball," he says. "That was my throwing program. It's always worked, and I've usually had good springs."
This one has been better than most, thanks largely to the pumped-up fastball. Neshek says he also is pitching out of the windup whenever he can after working only from the stretch in recent seasons. With his funky delivery, improved velocity and the fact he has been tough on lefty as well as righty hitters, Neshek has been turning heads in Cardinals camp. He has struck out seven in his first five outings covering six innings while allowing two runs. At this point, it would be a surprise if he doesn't head north with the Cardinals.
"You don't see many guys throwing from down there that throw as hard as he does," Matheny said. "They usually have 87, 88 and it's dropping because of a lack of velocity more than anything else. He's different than most. His ball explodes."
Still, Neshek is not guaranteed anything. He accepted a minor-league deal to come to the Cardinals, which he did in part because of the team's winning ways.
"I feel on a winning team, they can use a guy like me who can come in and use my strengths. On a team that's not winning, they're going to go with youth and I would not get this kind of opportunity," said Neshek, pointing out a couple of other reasons he chose the Cardinals.
"They didn't have a lot of non-roster guys coming in where you have 20 other pitchers fighting for a spot," he said. "And I have a couple of friends who are big-league managers and they said the Cardinals have the best scouting. So if they wanted me, that meant a lot to me."
A side bonus of signing with St. Louis meant Neshek could spend spring training at home on the beach, though it requires a 90-minute commute each way. That leaves him little time for one of his favorite pastimes, surfing, but that's OK. He has plenty of other hobbies, including collecting baseball cards and memorabilia. He also is a social media maven (@PatNeshek) and has his own website (http://www.eteamz.com/PatNeshek).
Pitching, of course, is his priority, and he's been enjoying his time on the mound. Even if he doesn't make the Cardinals, Neshek expects to have a big season. He made sure to include a May 1 out clause in his contract that will allow him to leave the Cardinals if he isn't in the big leagues.
"I know I'm going to have a good year, and that's a great feeling," he said. "I feel like I'm intimidating out there. This is going to be fun wherever I am."
Indeed. His heater is back on.
You can follow Stan McNeal on Twitter at @stanmcneal or email him at stanmcneal@gmail.com.
---