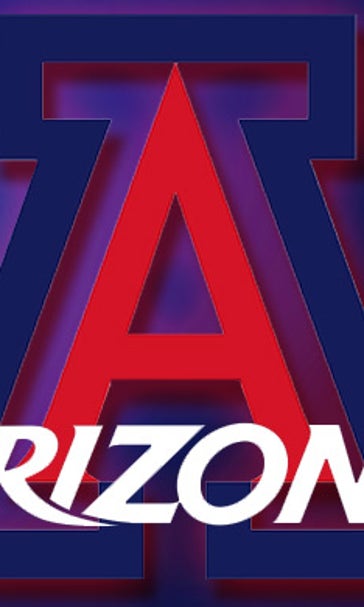 Arizona's bats quiet in softball loss at Utah
April 19, 2015

SALT LAKE CITY -- Arizona managed just three hits, tied for its lowest total of the season, as Utah won the third game of the series 4-2 on Sunday. It marked Utah's first-ever series victory over Arizona.
The Wildcats (34-12, 9-6 Pac-12) scored two runs five batters into the game, but they got just one hit the rest of the way, kept off the board by reliever Sammy Cordova (3-0), who entered the game with a 4.11 ERA in just 15 1/3 innings. She went 3 2/3 innings and allowed a hit and three walks. Utah turned three double plays behind her. Katie Donovan entered after a leadoff single in the seventh to earn her sixth save of the season.
Meanwhile, Utah (31-15, 9-9 Pac-12) picked up four runs on seven hits to earn the victory.
Arizona starting pitcher Trish Parks was unable to survive the first inning, recording just one out and giving up two runs before leaving the bases loaded for Michelle Floyd, who initiated a double play to get the Cats out of the first.
Floyd (17-7) lasted 3 2/3 innings and gave up two runs on five hits before giving way to Siera Phillips, who finished the game, allowing two walks but no more runs in two innings.
Arizona opened the scoring in the top of the first as Chelsea Goodacre hit a two-out double to center field to score Chelsea Suitos and Kellie Fox.
The lead would not make it out of the first though, as five consecutive Utes reached base to chase Parks. Utah notched a two-out RBI double in the third to take a 3-2 lead.
Another two-out RBI double extended Utah's lead to 4-2 after four innings.
Arizona returns home to face Stanford in a three-game series, beginning Friday.
---