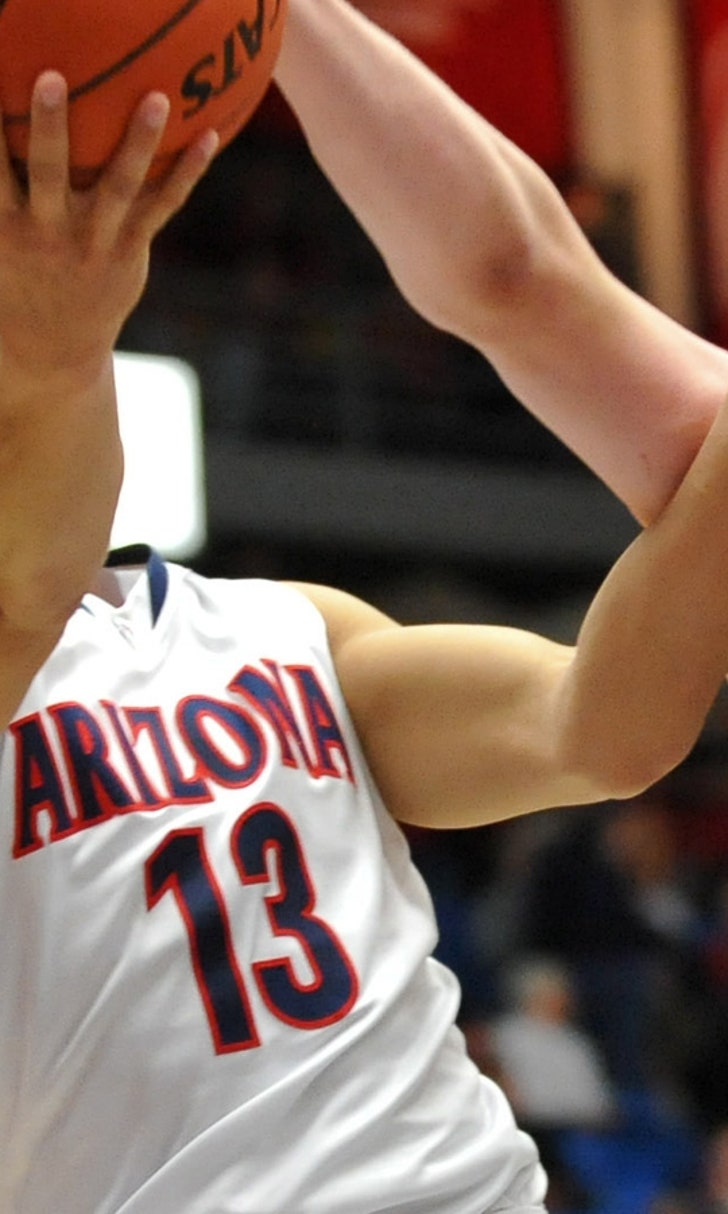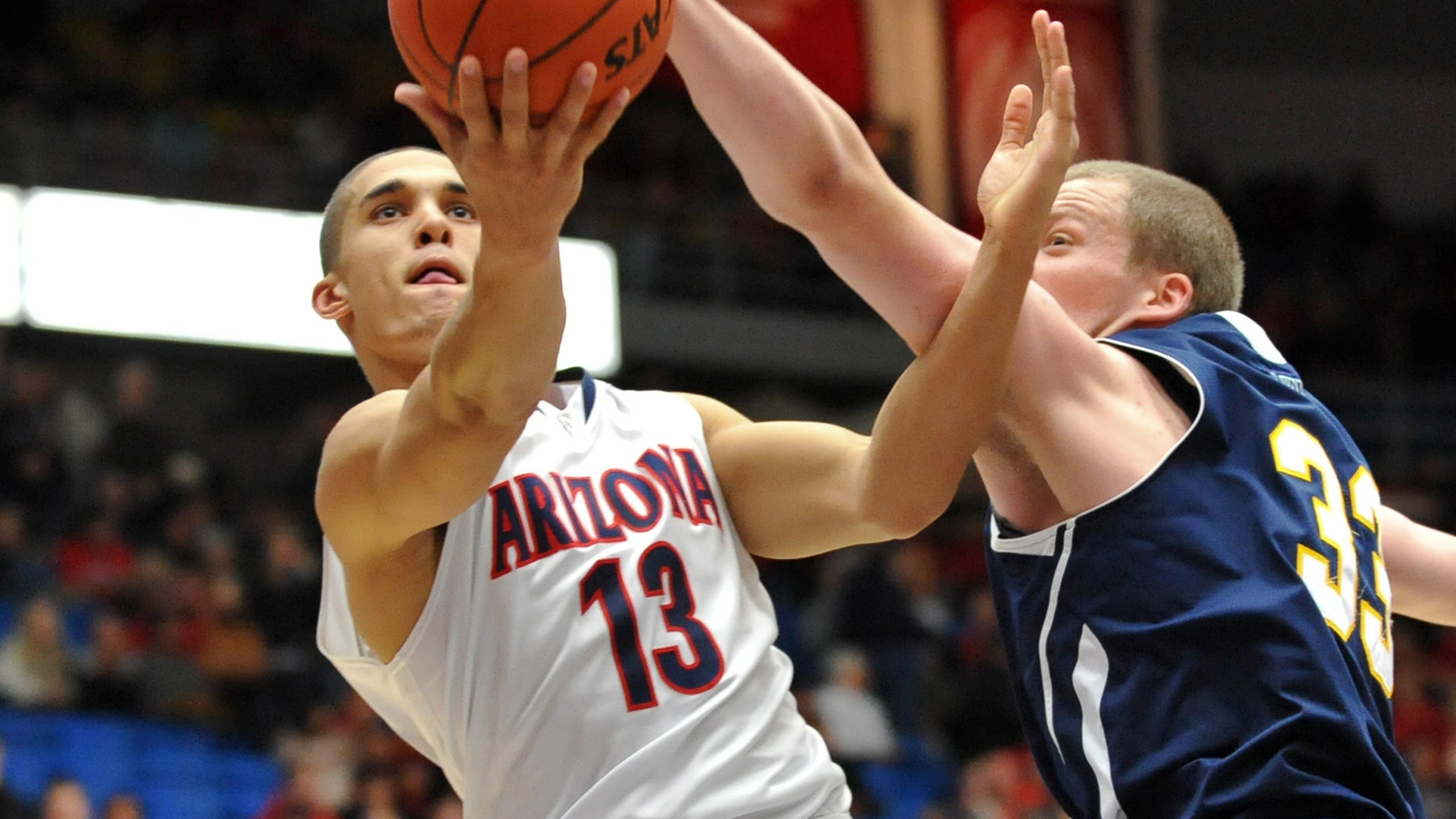 Arizona looks to continue nonconference run as NAU visits
BY foxsports • December 22, 2013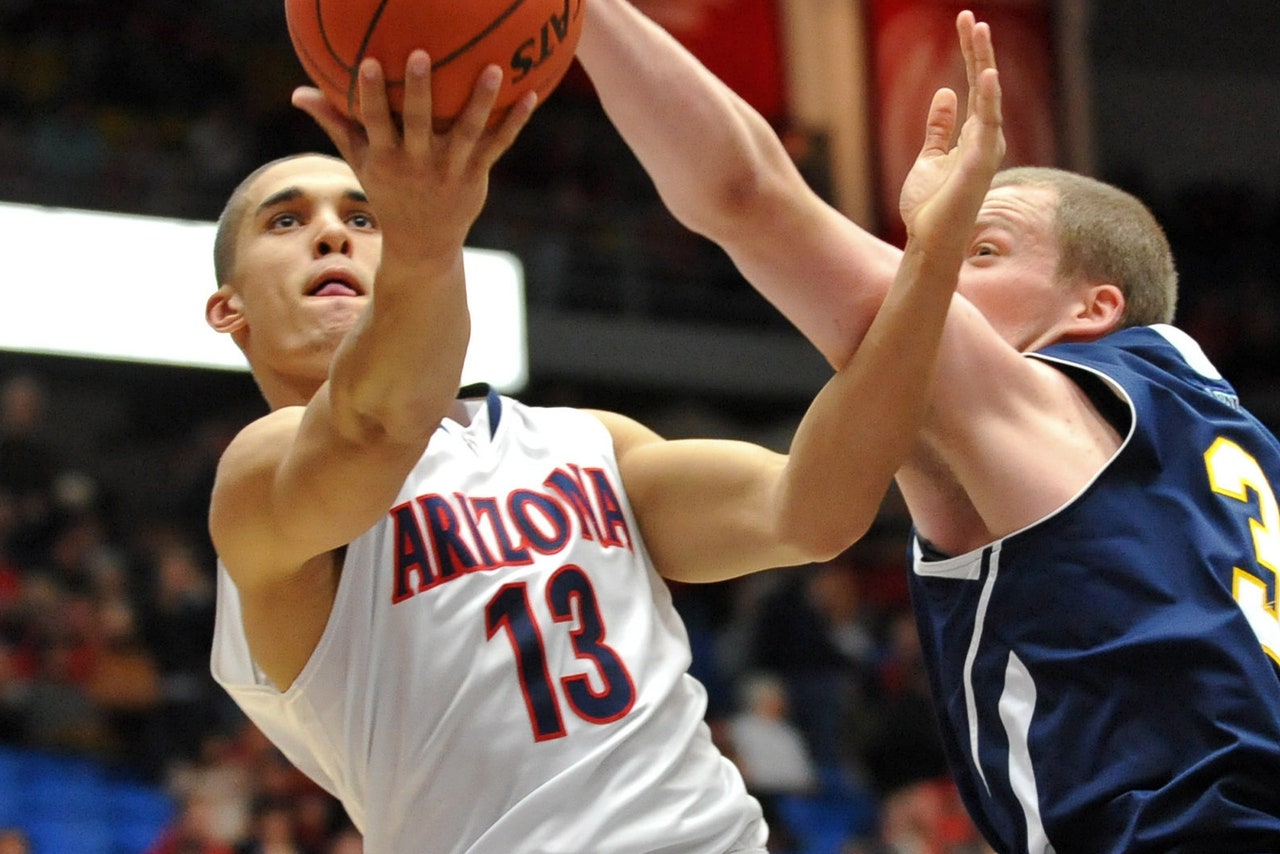 Arizona had few problems in its first game without starting center Kaleb Tarczewski and probably won't have too many more if he is sidelined again Monday night.
The top-ranked Wildcats try to wrap up another perfect nonconference slate in the regular season by extending their dominance over Northern Arizona.
Tarczewski, one of four players averaging in double figures for Arizona (12-0), sprained his right ankle in a 72-70 win at Michigan on Dec. 14 but played until the end. The 7-foot sophomore was held out of Thursday's 69-43 rout of visiting Southern and might be on the bench again Monday in order to heal during Arizona's lengthy break.
After facing Northern Arizona, the Wildcats won't play again until their Pac-12 opener against Washington State on Jan. 2. They seek a 27th consecutive nonconference victory in the regular season Monday.
"We're going to take it slow. We want to make sure he's at his best for the Pac-12," coach Sean Miller said. "I have my fingers crossed that in seven to 10 days from now that he's in a much better place. We're really working hard right now to get him back."
Arizona had outrebounded its first 11 opponents by an average of 14.2 but had only six more than Southern. Without their third-leading rebounder, the Wildcats got nine offensive boards after grabbing 16 or more in four consecutive contests.
They made up for that by committing just eight turnovers, and Aaron Gordon helped by scoring a career-best 21 points on 8-of-11 shooting. The freshman has made 15 of 22 shots in his last two games, but was more focused on his season low-tying four rebounds against Southern.
"Scoring is always good but I didn't rebound well enough at all," he said. "I pride myself on rebounding and to have a rebounding performance like that doesn't make me feel like I had a good game."
Gordon tries for a better showing on the glass against the Lumberjacks, who are facing Arizona for the 11th time in 12 seasons. The Wildcats have won 29 consecutive meetings and all 21 matchups at the McKale Center.
Nick Johnson is the top returning performer from the most recent matchup, a 93-50 victory Nov. 28, 2012. He had 10 points on 3-of-3 shooting, seven assists and four steals.
The Lumberjacks (3-7) enter after snapping a season-high four-game losing streak with a 63-61 victory over Grand Canyon on Dec. 14. Leading scorer Max Jacobsen (14.8 points per game) made the go-ahead jumper with 18 seconds to go and finished with 13 points after scoring a season-low four in a loss to Hawaii on Dec. 7.
The Lumberjacks, who have lost their last four games against top-25 teams by an average of 40.2 points, are facing a top-ranked Arizona team for the second time. They lost 101-66 in the other meeting Nov. 27, 2002.
---