Arizona defense needs to put the heat on pass-happy Washington State
BY foxsports • October 24, 2014
TUCSON, Ariz. -- Arizona defensive lineman Reggie Gilbert said getting a sack on an opponent's quarterback was "the greatest feeling in the world."
Junior nose guard Jeff Worthy agreed, adding, "short of a win, of course."
Gilbert, Worthy and their defensive teammates will get plenty of chances at elation on Saturday against Washington State and prolific quarterback Connor Halliday. Their success could go a long way in determining whether the Wildcats can avoid a second successive upset loss to the Cougars.
The Wildcats have 15 sacks on the season -- which ranks in the middle of the Pac-12 -- but few of those have been generated by Arizona's three-man defensive front. Linebacker Scooby Wright has a team-high six, and edge rusher Derrick Turituri has three.
Arizona had a season-high five sacks against elusive Heisman Trophy candidate Marcus Mariota in an upset win over Oregon, but in its most recent outing, USC quarterback Cody Kessler was rarely under duress and successfully picked apart the Wildcats' secondary in Arizona's first loss of the season.
That won't do against Halliday, the kind of quarterback who keeps coaches up at night. Saturday's game in Pullman could be a fast-paced, high-scoring shootout -- the kind of game that comes down to a final possession.
"They are fun in some respects and miserable in some respects," said Arizona coach Rich Rodriguez, talking about high-scoring games. "It's hard to be a defensive coordinator in our league with all the variety (of offenses)."
Some of Arizona's success against Mariota was due to coverage sacks. That will have to happen again this week.
The Cougars average 63 pass attempts per game but have been sacked only 16 times. But the numbers can be deceiving in that they operate out of the shotgun formation and rely largely on short drops and quick patterns.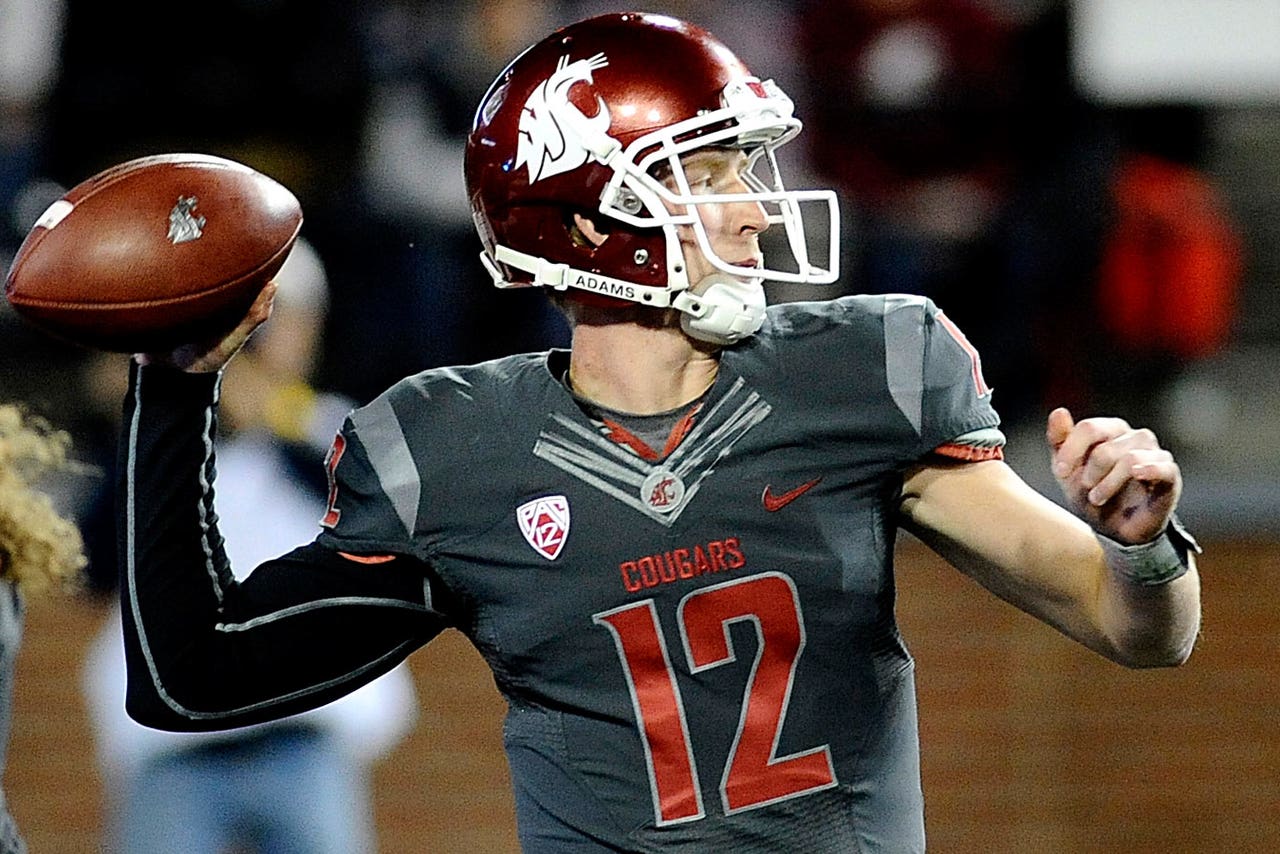 Arizona (5-1, 2-1 Pac-12) at Washington State (2-5, 1-3)  
Saturday, 3 p.m. (PT)
Pac 12 Net (Ted Robinson, Glenn Parker)
Injury report
Arizona -- Questionable: OL Cayman Bundage (knee), RB Nick Wilson (ankle). Probable: RB Terris Jones-Grigsby (concussion), Jonathan McKnight (concussion), NG Parker Zellers (foot) .
Washington State -- Not reported.
Outlook
You can see headway being made by Mike Leach at Washington State. They've been competitive against tough teams like Oregon and Utah. Expect the same on Saturday. It should come down to the fourth quarter and which team is in better shape and runs its offense better. Arizona should be able to score, but can its defense hold on against a Cougars' offense that will spread them out?
Prediction
Arizona 45, Washington State 42
"I'm excited about this game because they pass it a lot," said Gilbert, who has two sacks this season. "I just want to put my ears back and get to the quarterback. I haven't had a really (good) chance to get after the quarterback in a consistent basis, so I'm excited for it."
Arizona will need some blitzing and some scheming to disrupt Halliday's rhythm, but its success won't necessarily be registered in sack totals. Simple pressure would be a good start.
"Anytime you can pressure or hit the quarterback in our scheme in particular it's going to affect him a little bit," Rodriguez said. "Guys like Connor Halliday and vets like that won't affect him like it would a rookie. (But) if we can create pressure with a three-man front you can do whatever in the back end."
That's where someone like Tra'Mayne Bondurant could play a large factor. This is an opponent that would seem to be made for the opportunistic Bondurant, who has a knack for finding his way to the ball. He will be crucial in the number of different looks UA throws at Halliday, whether Bondurant's at linebacker or in the secondary.
"We have to get them confused and hope that they make (bad) decisions," Bondurant said. "We have to get his vision blattered and blurred. We can't allow him to make quick decisions."
Bondurant said Washington State has a better offense than it did last year when it went into Arizona Stadium and pulled off a 24-17 win in a game Arizona wished it could have had back.
"I know we are a better defense (now)," he said. "It's going to be a good game, and as long as we execute we should come out good.
"We like teams who throw the ball. It matches our defense. ... This week is going to be a fun week for us.
"That's when you can get a lot of turnovers. Interceptions, forced fumbles ... This is the type of game I will enjoy and looking forward to. There's a lot of chances for interceptions. It's always good to get those."
WHAT TO WATCH
The weather: Saturday's forecast in Pullman calls for temperatures in the 60s and a 20 percent chance of rain -- a departure from the upper-80s temperatures in Tucson this week. In other words: football weather. And Arizona coach Rich Rodriguez is OK with that.  "We try to prep for (the possibility of) wet balls," Rodriguez said. "We've been practicing with wet balls every day.
The red zone: Arizona will need to improve on its 4-for-7 success rate inside the red zone against USC. For the season, Arizona has 24 scores (14 touchdowns) in 30 trips inside the opponent's 20-yard line. "I think we just need to relax," Rodriguez said. "It's been more about execution."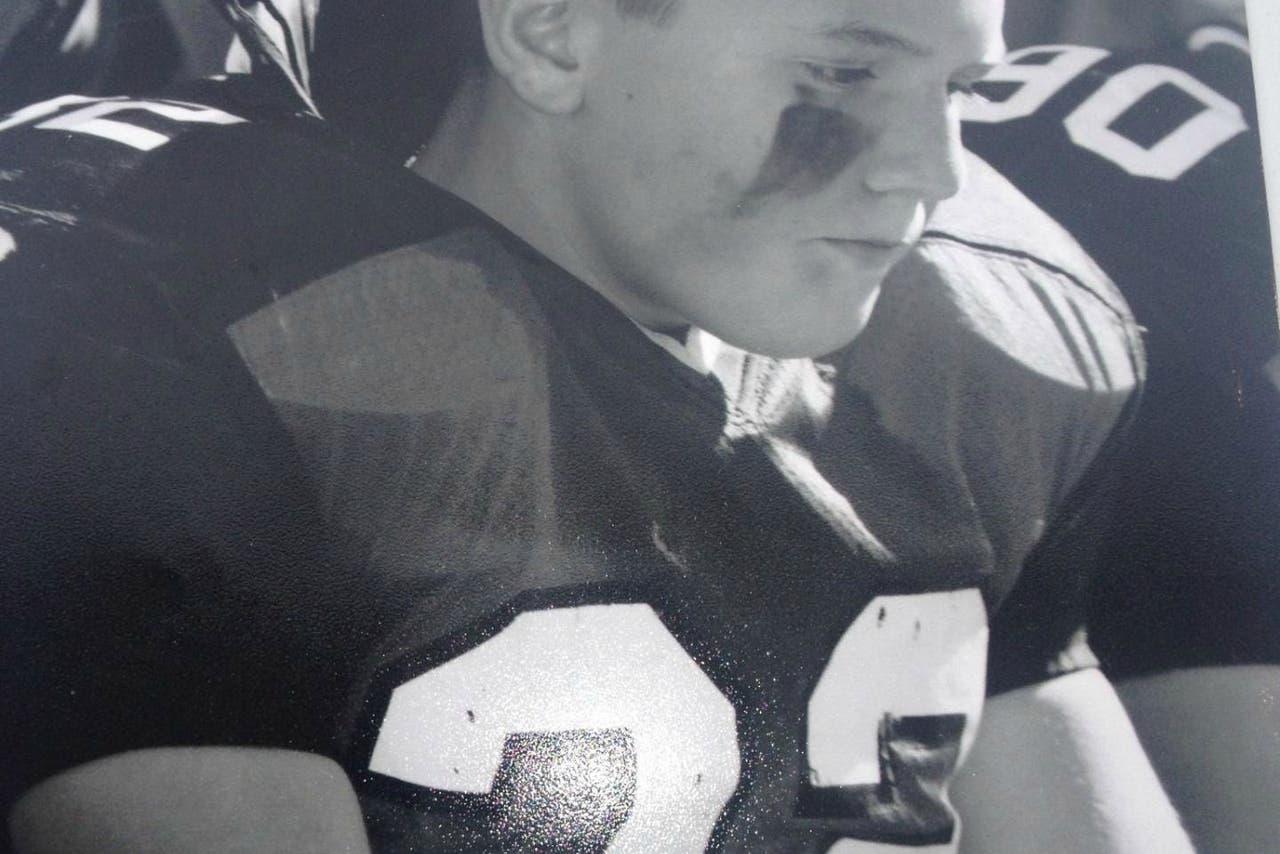 RELATED: Scooby Wright's will to win was instilled at a young age.
The start: Rodriguez says he doesn't expect the Wildcats' slow starts to be a problem they cannot overcome. Arizona has been outscored 49-15 in the first half of its last three games. It can't afford to do that this weekend.
WHAT TO KNOW
-- Arizona hasn't played in the Palouse since 2010 but has a three-game win streak in Pullman. It's the toughest place to get to among Pac-12 opponents. UA arrives in the afternoon on Friday and will have to be ready early for the 3 p.m. game.
-- Both teams were on bye last week, and Washington State hasn't played since a 34-17 loss to Stanford on Oct. 10. The Cougars' two games prior to Stanford were both decided by one point: A 60-59 loss to California and a 28-27 victory over Utah. The Cougars are the only team to have beaten Utah, and they did it on the road.
-- Arizona is 4-1 in games decided by a touchdown or less, and the Cougars are 1-3 under the same conditions.
KEY PLAYERS
Cayleb Jones, WR, Arizona -- The big, rangy sophomore has been tough for anyone to cover. He leads the Wildcats with 39 receptions, 592 yards and six TD catches and was recently added to the Biletnikoff watch list.
Scooby Wright III, LB, Arizona -- He's the cornerstone of Arizona's defense with a team-leading 70 tackles and six sacks. He'll need to be all over the field again.
Connor Halliday, QB, Washington State -- All he does is put up huge numbers each week, but they're often overlooked because the Cougars aren't winning. He leads the nation in total passing yards (3,344) and touchdowns (28).
---