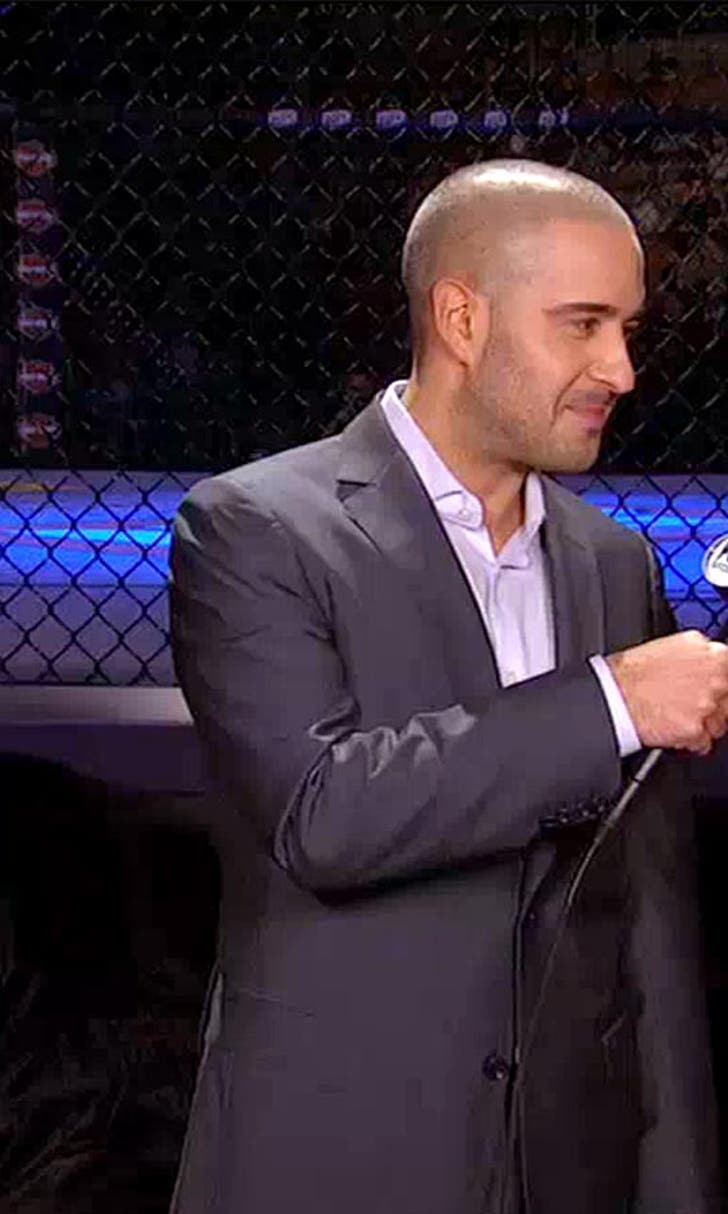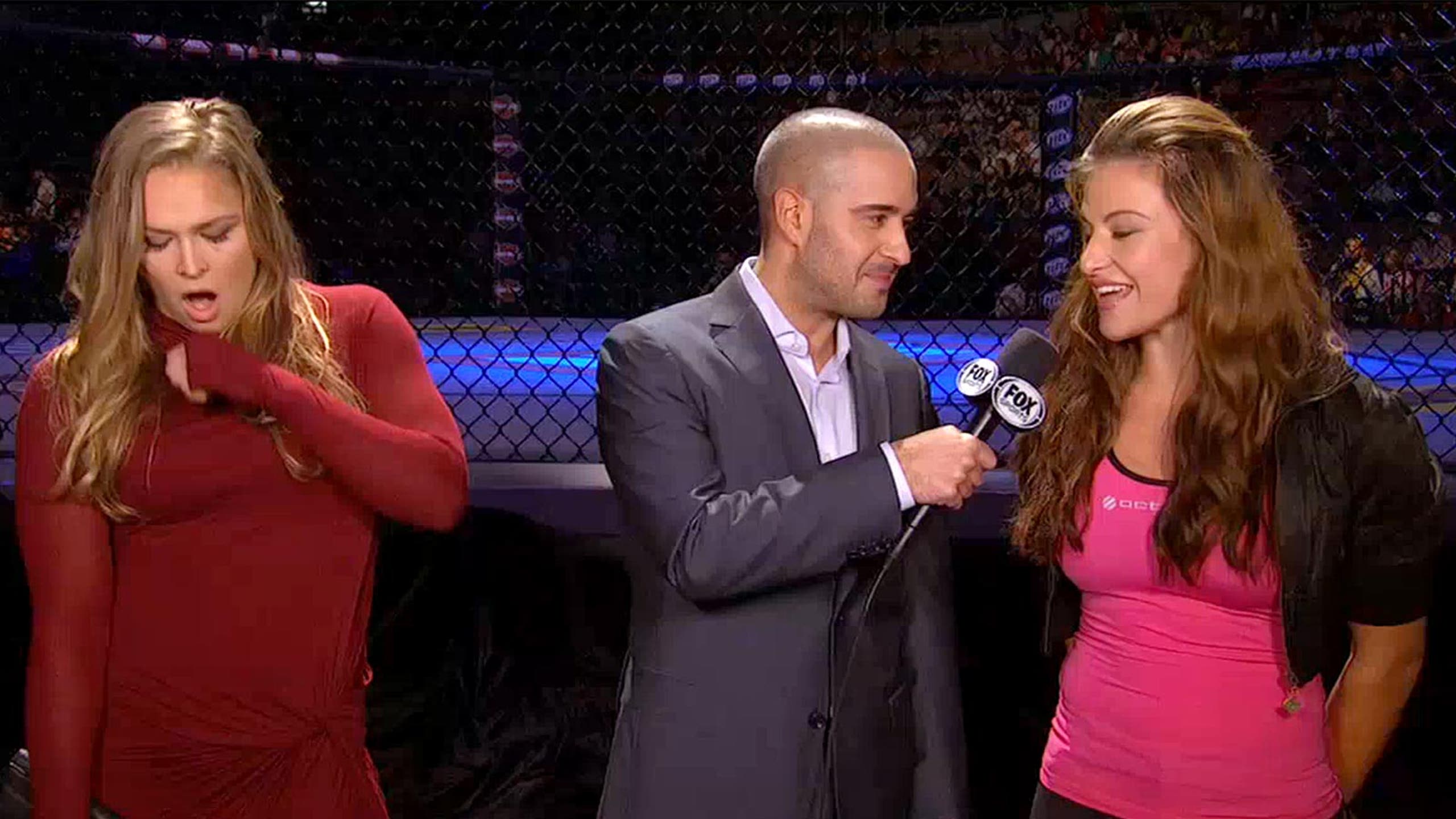 Anik on awkward Rousey-Tate interview: 'It turned from good TV to bad TV'
BY foxsports • December 13, 2013
Ronda Rousey wanted to be anywhere but there. That's not just how it appeared - it's basically what she said.
Rousey and Miesha Tate joined the TUF Finale post-fight show two weeks ago with UFC on FOX broadcasters Jon Anik, Kenny Florian and Ariel Helwani. To say the experience was awkward would be the understatement of the year.
The first time Rousey said she would rather be in the back consoling the two fighters she coached on "The Ultimate Fighter" who lost at the event, Anik, the UFC play-by-play man and host of his particular show, brushed it off and tried to plow forward.
The second time? He gave the UFC women's bantamweight champion her wish, letting her leave.
"I know it came across for a lot of people that I was frustrated and annoyed with her," Anik told Fox Sports. "In actuality, I was just trying to get her where she needed to be. I think it turned from good television to bad television pretty quickly."
Anik obviously has good instincts. Because what was coming across to the viewer was comparable to someone running their nails against a blackboard. It was bad enough during the event that Anik had to interview Rousey and Tate, her hated rival, together. But the post-fight show was cringe worthy.
"Something comes over Ronda when she's breathing the same air as Miesha," Anik said. "You don't want to be anywhere near her path, let alone asking her questions."
Anik, a Boston native, compares Rousey to Larry Bird, who hated his opponents with every fiber of his being, even when they were his friends off the court. He respects Rousey's competitive nature, but also sees it from the other side.
"I think there's a certain obligation to promote the fight," Anik said of the Rousey-Tate clash at UFC 168 on Dec. 28. "She's made a lot of money with the UFC. She honestly might be the biggest superstar in the UFC, certainly one of the top two or three. She understands that's part of the obligation. As the fight gets closer she just becomes more ornery. She gets into that zone."
Rousey, 26, took a ton of heat for her behavior on "The Ultimate Fighter" this season. Her attitude, especially toward Tate, was grating. It's hard to quantify such things, but it's possible she lost fans because of it. Tate actually beat her in the first round of the EA Sports UFC video game cover vote, which was inconceivable just a few months ago.
Anik has also seen the other side of Rousey. He said she was by far the most requested personality requested at the UFC Fan Expo back in July. And she took hours to sign every autograph, shake every hand and take every picture.
Rousey has become extremely famous. She just filmed two blockbuster movies  "Fast & Furious 7" and "The Expendables 3" before starting training camp for the Tate fight.
"I think this is just part of the adjustment process," Anik said..."Overall, I feel like a lot of the heat she gets, while it does come with the territory, it isn't necessarily warranted."
---
---