Anaheim Ducks at Florida Panthers game preview
BY The Sports Xchange • February 3, 2017
TV: FOX Sports Florida
Time: Pregame coverage begins at 7 p.m.

CAN'T GET TO A TV? WATCH IT LIVE ON FOX SPORTS GO

SUNRISE, Fla. -- The Anaheim Ducks, who are in second place in the Pacific Division and coming off a 5-1 win over the visiting Colorado Avalanche on Tuesday night, are set to open a highly difficult six-game road trip.

The adventure begins Friday night when the Ducks (28-15-9) visit the Florida Panthers (22-19-10) at the BB&T Center.

Anaheim will then play, in order, at the Tampa Bay Lightning, New York Rangers, Buffalo Sabres, Washington Capitals and Minnesota Wild.

"Where we are in the standings, we're obviously doing some things right," Ducks captain Ryan Getzlaf told the Los Angeles Daily News. "But we just don't feel we are doing them consistently enough to take the next step to be that great team.

"That's our goal, and we're getting ready."

Getzlaf estimates that his Ducks have put all components of their game together for "just a handful" of games this season.

Randy Carlyle, coaching his first year as part of his second stint with the Ducks, is heavily reliant on Anaheim's top three scorers -- Ryan Kesler (40 points), Getzlaf (38 points) and Corey Perry (36).

But the Ducks are also getting some decent secondary scoring from Jakob Silfverberg (32 points), Rickard Rakell (team-high 21 goals to go with 30 points) and Andrew Cogliano (22 points).

Defenseman Cam Fowler, a 2010 first-round pick, is having a career season in his seventh year in Anaheim. With 30 regular-season games remaining, he already has a career-high 11 goals.

Still, this is not a deep team, and its core players -- Kesler, Getzlaf and Perry -- are all over 30 years old. Their hockey clocks are ticking.

The Panthers, meanwhile, have a younger nucleus of standouts that includes Aaron Ekblad, 20; Jared McCann, 20; Denis Malgin, 20; Aleksander Barkov, 21; Michael Matheson, 22; Jonathan Huberdeau, 23; Vincent Trocheck, 23; Alex Petrovic, 24; Nick Bjugstad, 24; Reilly Smith, 25; and Jonathan Marchessault, 26.

Ekblad, Matheson and Petrovic figure to be cornerstones on defense. The rest of the aforementioned young guys are building-block forwards.

Petrovic, who missed two months of game action earlier this season due to injury, is back and gives the Panthers their most physical defenseman.

"He kind of goes under the radar," Panthers interim coach Tom Rowe told The Miami Herald. "When he went down we knew, internally, how much we were going to miss him. Now the league sees that as well.

"He's kind of like Trocheck in that he gets better every year."

Trocheck, the team's only All-Star in an injury-plagued season for players such as Huberdeau, Barkov and Bjugstad, leads the Panthers in goals (18) and points (34).

Marchessault, who has been surprisingly effective after failing to get much done in his previous stint with Tampa Bay, is second on the team in goals (15) and points (32).

Trocheck and Marchessault are characterized by their youth and speed, but the Panthers do have some veterans at key spots.

Jaromir Jagr, the team's 44-year-old right winger, has nine goals and is third on the team with 29 points. Defenseman Keith Yandle, 30, leads the team in assists (22) and quarterbacks the power-play unit. And Goalie Roberto Luongo, 37, is doing a solid job (14-13-6, 2.53 goals-against average).

Panthers backup goalie James Reimer, 28, has similar numbers -- 8-6-4 with a 2.58 GAA. Reimer was supposed to start Tuesday in Florida's wild 6-5 win over the Ottawa Senators.

But when Reimer and his wife welcomed their daughter into the world at 4 a.m. on Tuesday, he was given the night off. Perhaps Reimer will get his next start against the Ducks.

The Ducks will likely counter with 23-year-old John Gibson (20-11-8, 2.28), who is one win away from tying his single-season high for victories, which he set last season.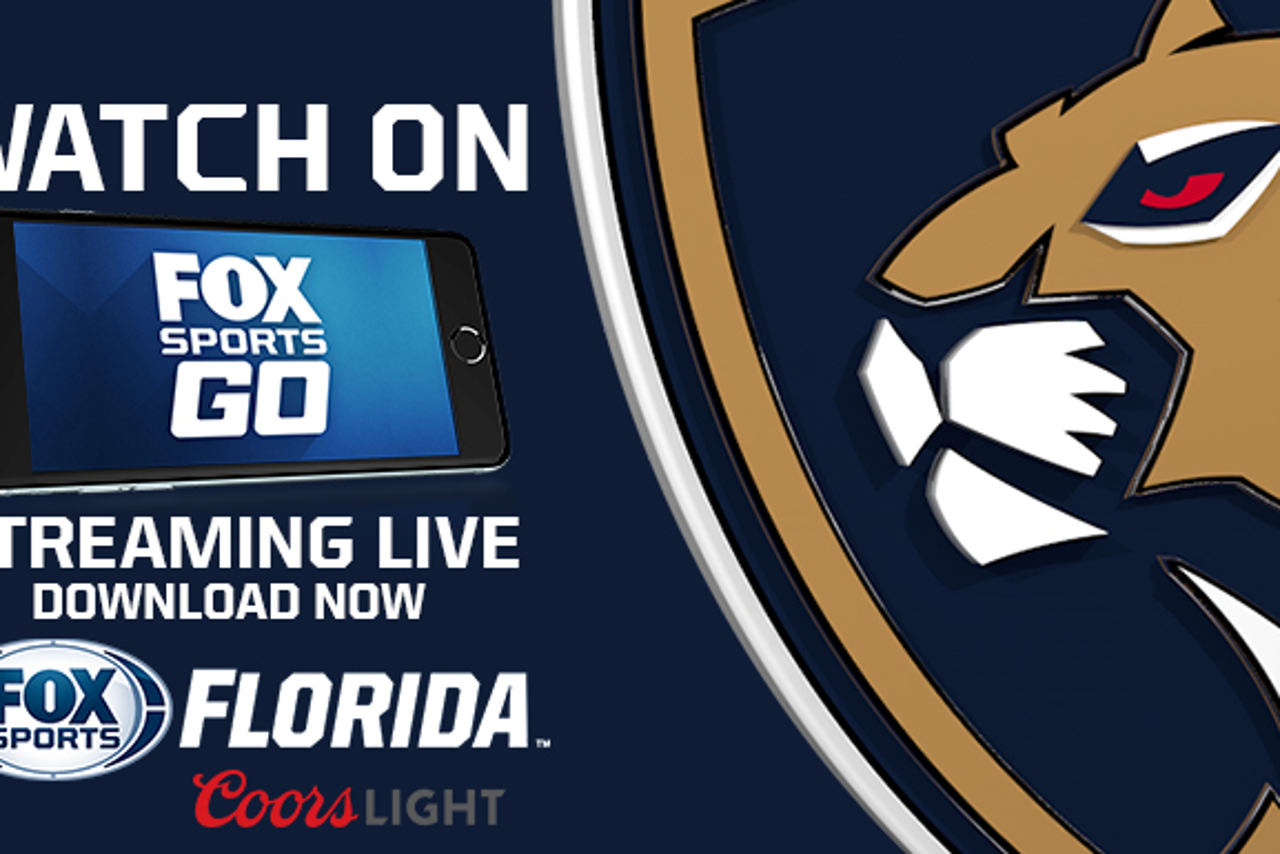 ---