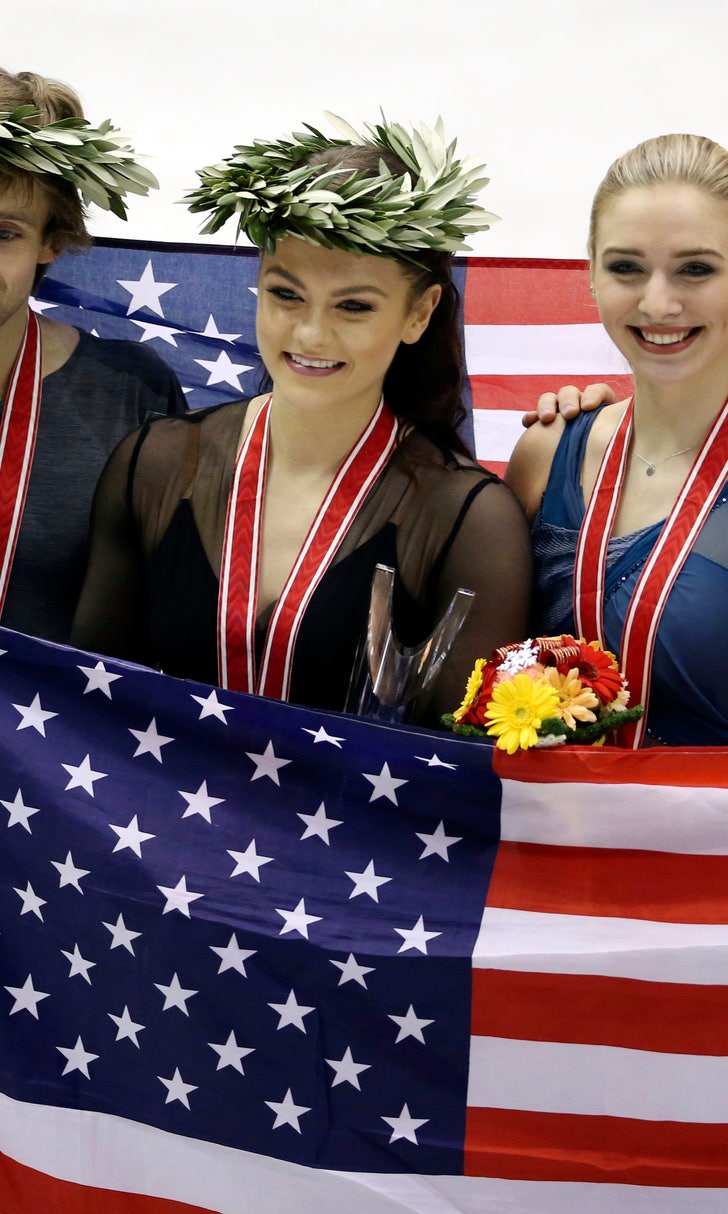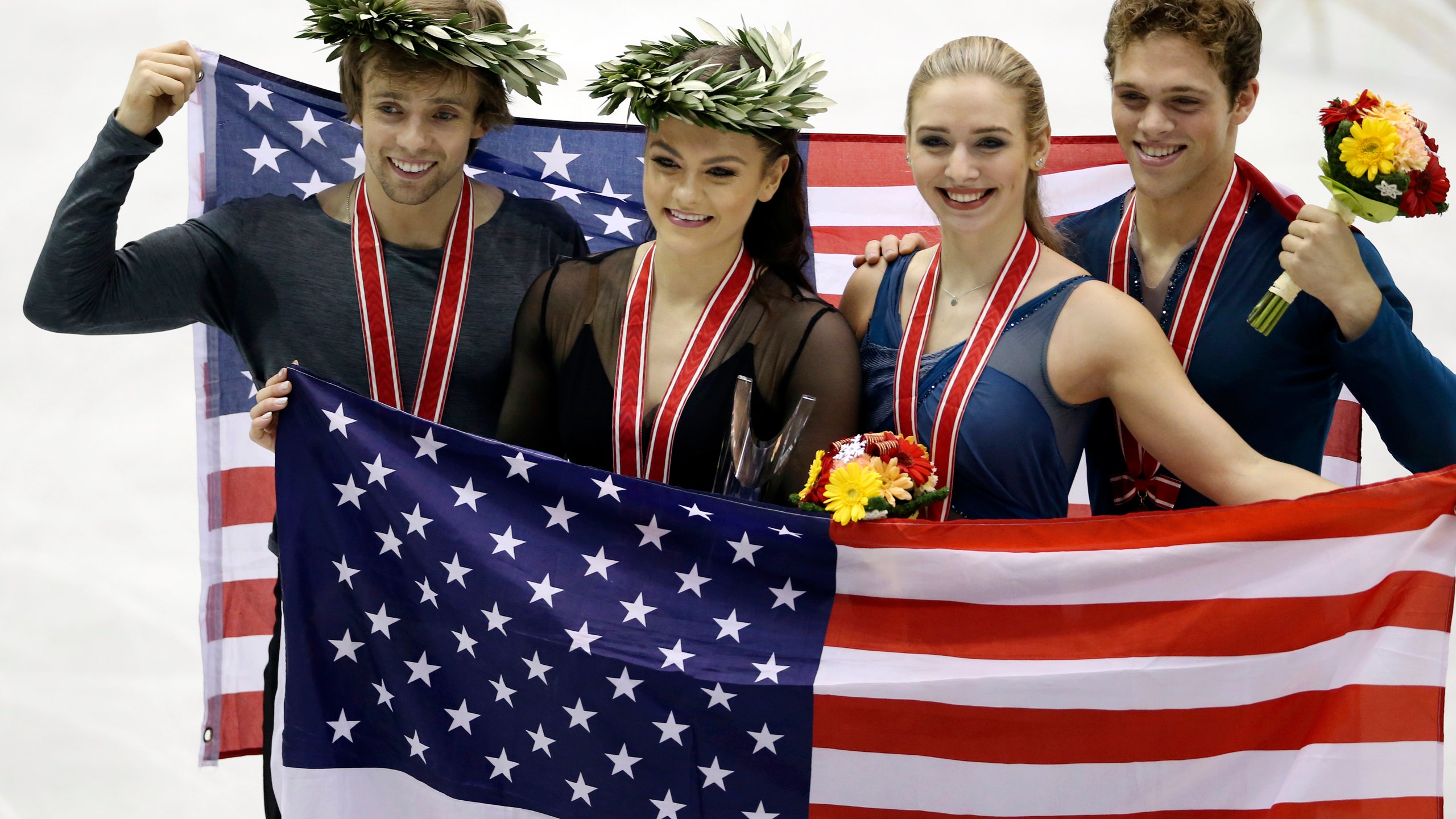 Americans Hawayek, Baker win ice dance gold at NHK Trophy
November 11, 2018
HIROSHIMA, Japan (AP) — Kaitlin Hawayek and Jean-Luc Baker of the United States overtook leaders Tiffani Zagorski and Jonathan Guerreiro of Russia to win the ice dance gold at NHK Trophy on Sunday.
The 2018 Four Continents champions won the free dance with 113.92 points for a total of 184.63 to move up to first place and take the first Grand Prix medal of their career after a handful of near misses.
The bronze went to Rachel Parsons and Michael Parsons of the United States.
"Our main goal was really to try to put out two solid performances, but also to understand our programs," Baker said. "It is our first event. We really just wanted to get our feet wet. We're very happy that we're walking away with the gold medal."
The pair will compete again in two weeks in Grenoble, France at the last event of the Grand Prix series and has a chance at making the Dec. 6-9 Grand Prix Final in Vancouver, Canada.
---