Al Montoya returns from injury to start Panthers season finale
April 11, 2015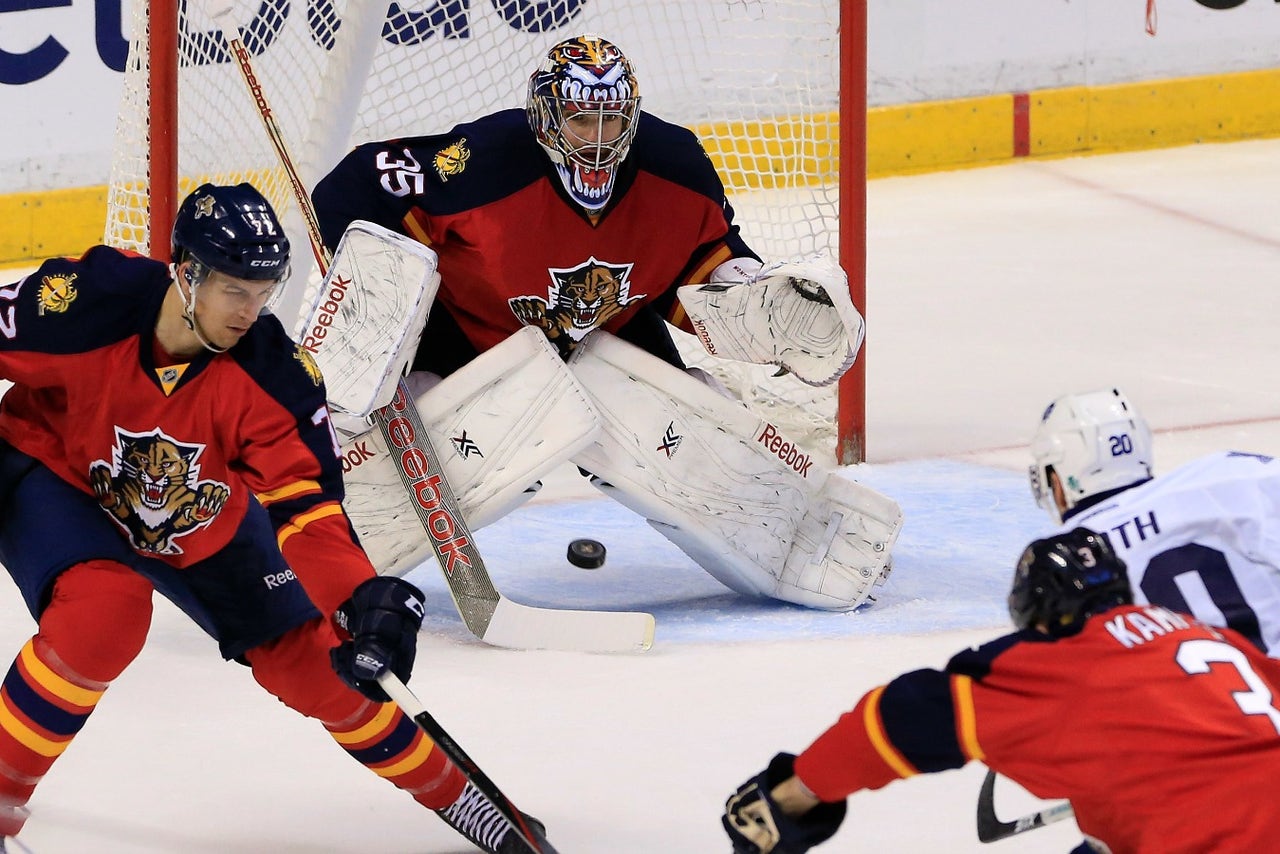 SUNRISE, Fla. -- After sitting out over a month with a groin injury, Florida Panthers goaltender Al Montoya will start Saturday's regular-season finale against the New Jersey Devils at the BB&T Center.
"Al's going to play, which is real good," head coach Gerard Gallant said after Saturday's morning skate. "He battled back from that injury so it's good that he gets a chance to start."
Montaya, who has been skating with the team since early last week, last played on March 3 in a now-infamous game against the Toronto Maple Leafs in which both he and starter Roberto Luongo went down with injuries.
In his first season with the Panthers, Montoya, 30, has posted a 5-7-2 record with a 3.08 goals-against average and a .888 save percentage in 19 games (12 starts).
"He's worked hard over the last few weeks to try and get back," said Luongo. "It's a nice little bonus for him to play tonight."
With a victory against the Devils, the Panthers would cross the 90-point plateau for just the third time in the last 14 seasons.
You can follow Jameson Olive on Twitter @JamesonCoop or email him at JamesonOlive@gmail.com.
---