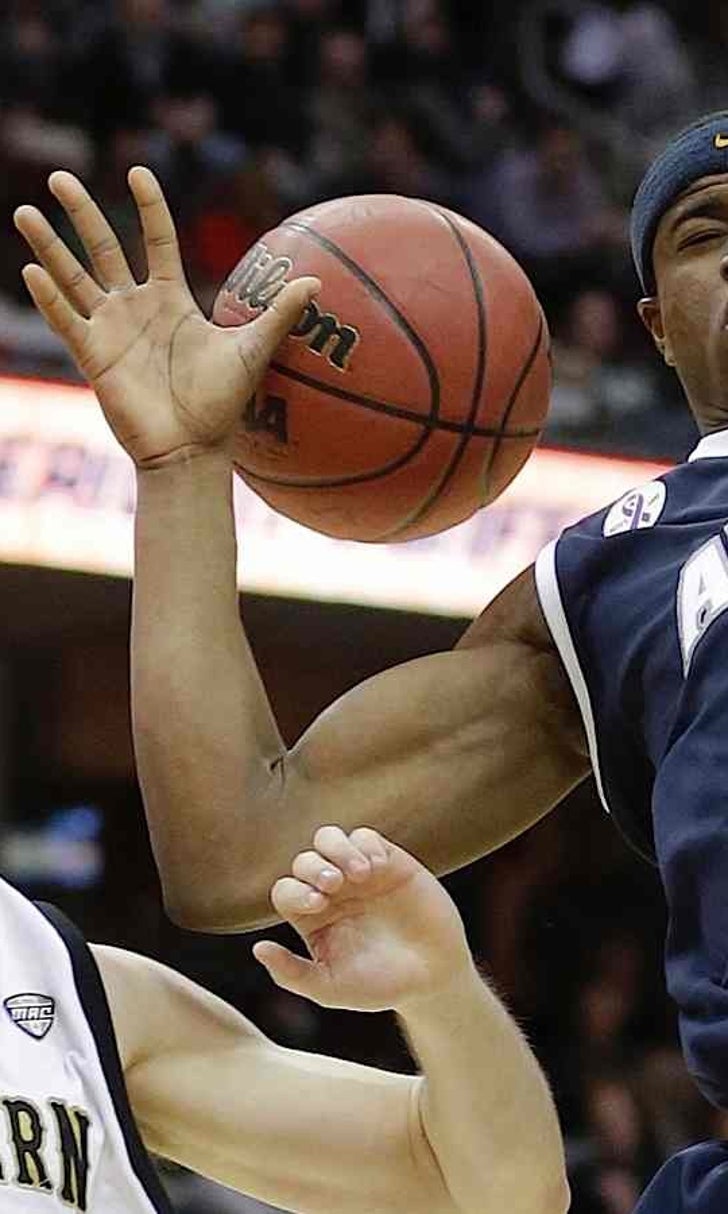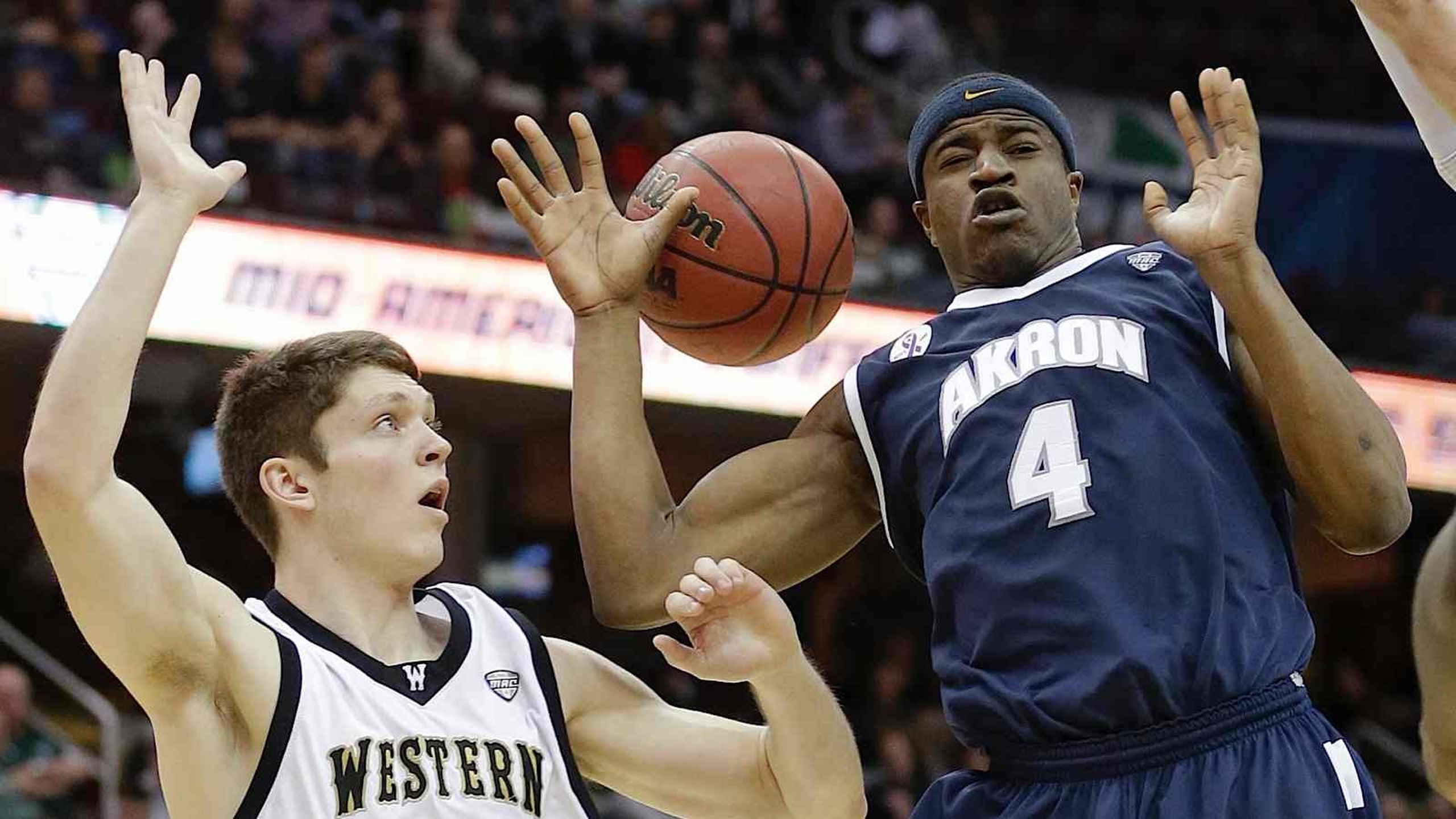 Akron crumbles, WMU rallies for MAC semifinal win
BY foxsports • March 14, 2014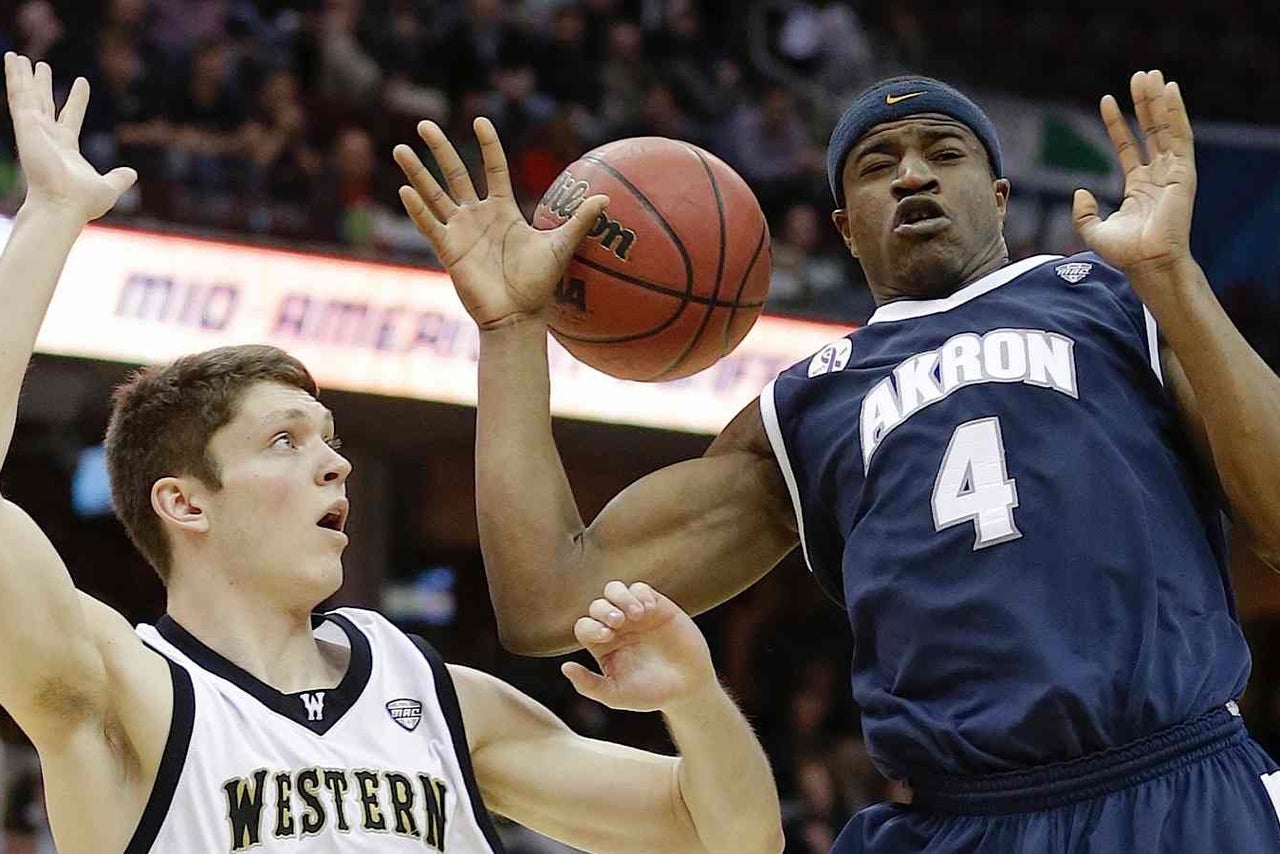 CLEVELAND -- For the first time in eight years, Akron will not play for the Mid-American Conference tournament title.
The Zips completely dominated the first 30 minutes of their Friday night MAC semifinal against top-seeded Western Michigan -- then completely crumbled over the next 15.
It took overtime for Western Michigan to finish the job -- a banked in 3-pointer from well beyond the arc by David Brown in overtime provided the dagger -- and Akron was left to lament a stretch of 8:15 in the second half without a point and a horrendous 6-of-16 free-throw shooting performance.
Western Michigan won, 64-60, after trailing by 17 at halftime and 15 with 10:49 to go before going on an 18-0 run.
You might call it madness.
Western Michigan shot 8-of-23 in a miserable first half, 1-of-10 from beyond the arc. Akron's offense went cold as Western started to find something, specifically from Brown and fifth-year big man Shayne Whittington. Akron scored last in regulation and first in overtime but still couldn't close.
The Zips looked like a team that moved past a rocky regular season. Then, bad habits (like free throws) and bad defense showed up.
And a bank shot, of all things, sealed Akron's fate.
"Just a blessing with God," Brown said of his banked-in 3-pointer, adding that he didn't call it. "Prayer goes a long way."
Which higher powers might actually be watching these games is up for debate, but the better team over the final 15 minutes is not. Whittington scored 18 points, had 13 rebounds and blocked 4 shots and Brown finished with 16 points despite shooting 4-of-15.
"Our offense was just abysmal in the first half," Western Michigan coach Steve Hawkins said, and it was hard to argue. "We had a big, big, big hole to dig out from and our guys showed a lot of courage in doing it."
Three Akron players fouled out including combo forward Nick Harney, who was held scoreless in seven minutes. Akron went 6-of-17 on 3-pointers in the first half and finished 8-of-24.
"When Harney only plays seven minutes that hurts us," Akron coach Keith Dambrot said. "(Demetrius) Treadwell went 6 of 16 and (Quincy Diggs) went 4 of 14...we're not going to win those.
"Not only did we go crappy on offense we went crappy on defense too."
Again, it was hard to argue.
"Akron got a little frustrated," Brown said. "We were just taking the ball to the hole, finally getting contact and getting fouls.
"There wasn't too much panic."
Western was more poised and more aggressive. Injuries and suspensions and inconsistency plagued Akron all season -- and the Zips couldn't finish what they started Friday night.
"We had a lot of things go wrong in overtime, the bank shot being one of them," Dambrot said. "That's the way it goes. That's life.
"Most of our other teams that wouldn't have happened to, I don't think.
"If you make a couple (free throws) maybe the game doesn't get close. They had guys make plays. They just looked like they had a little more juice than us in the second half."
As a result, Western Michigan dances on to Saturday night's championship game.
Follow on Twitter FSOhioZJackson
---