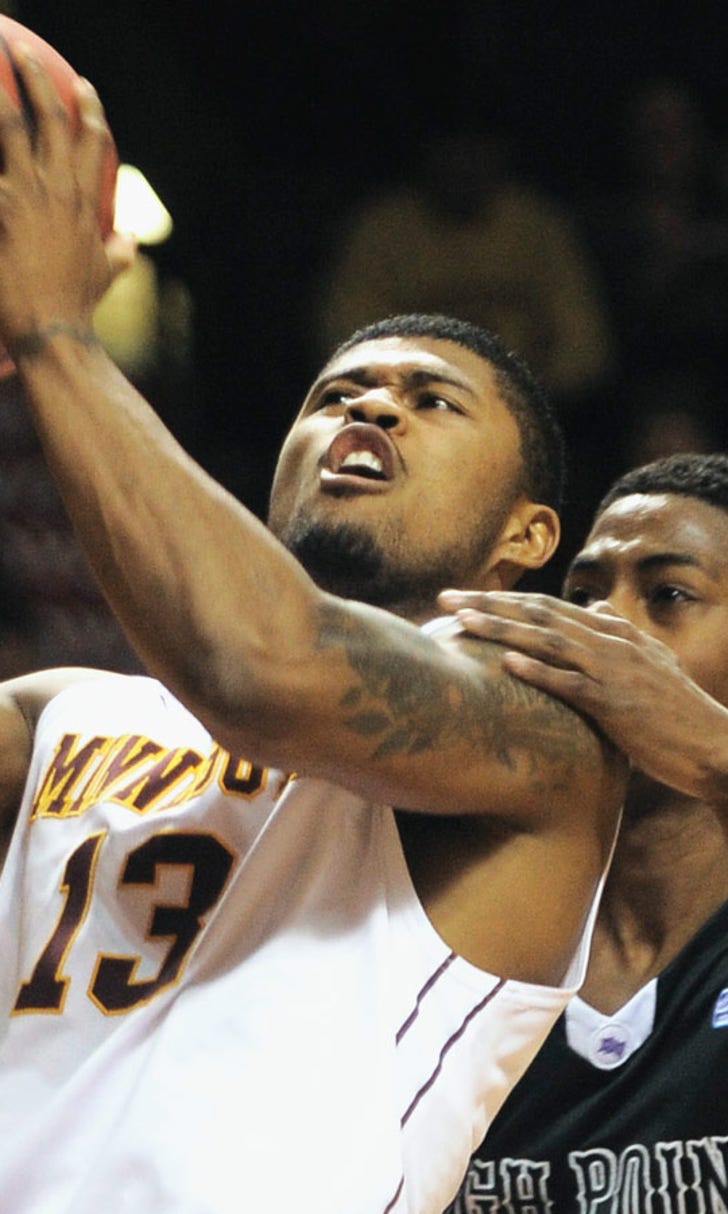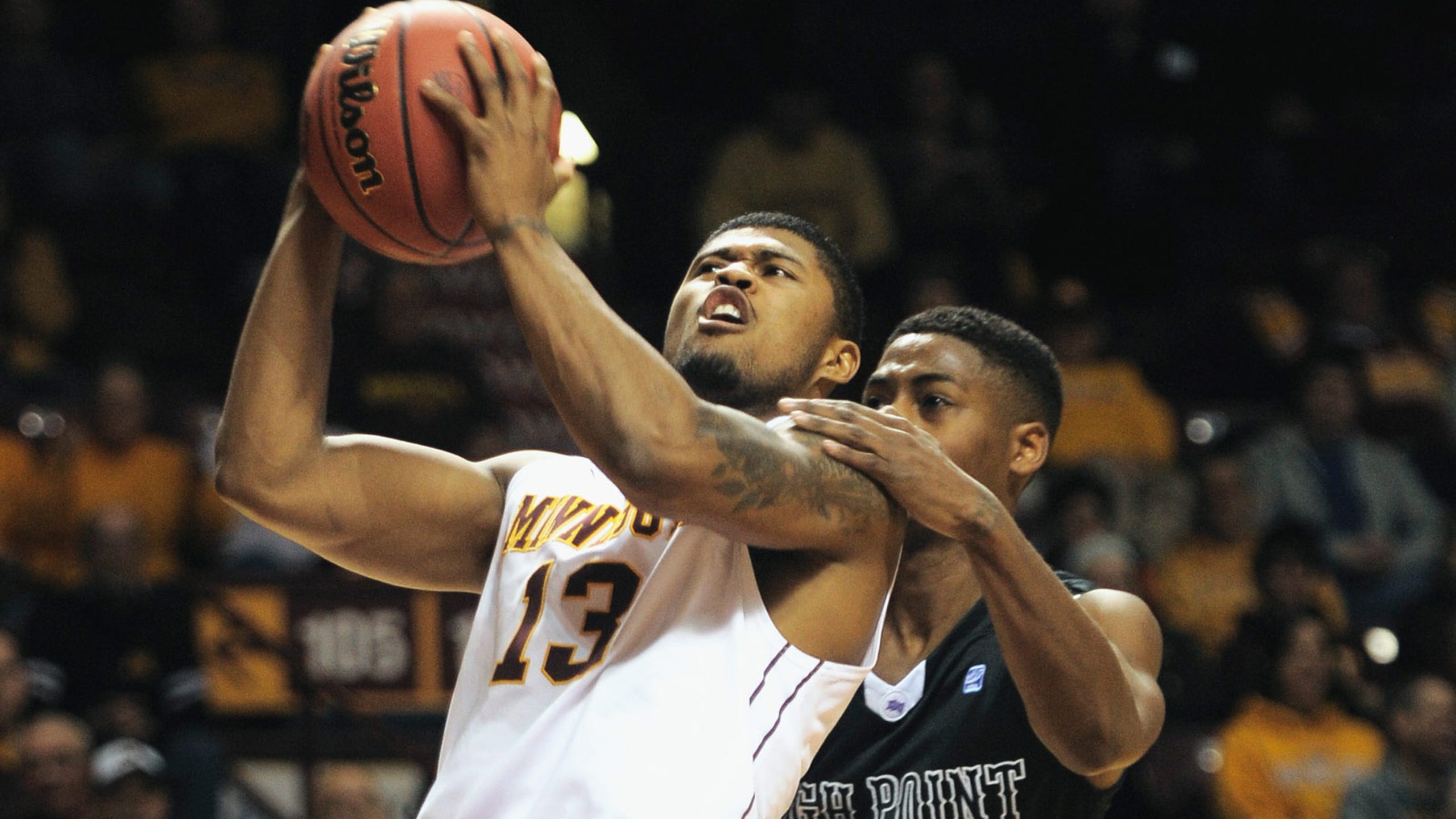 Ahanmisi, Gophers look motivated in NIT win versus High Point
BY foxsports • March 19, 2014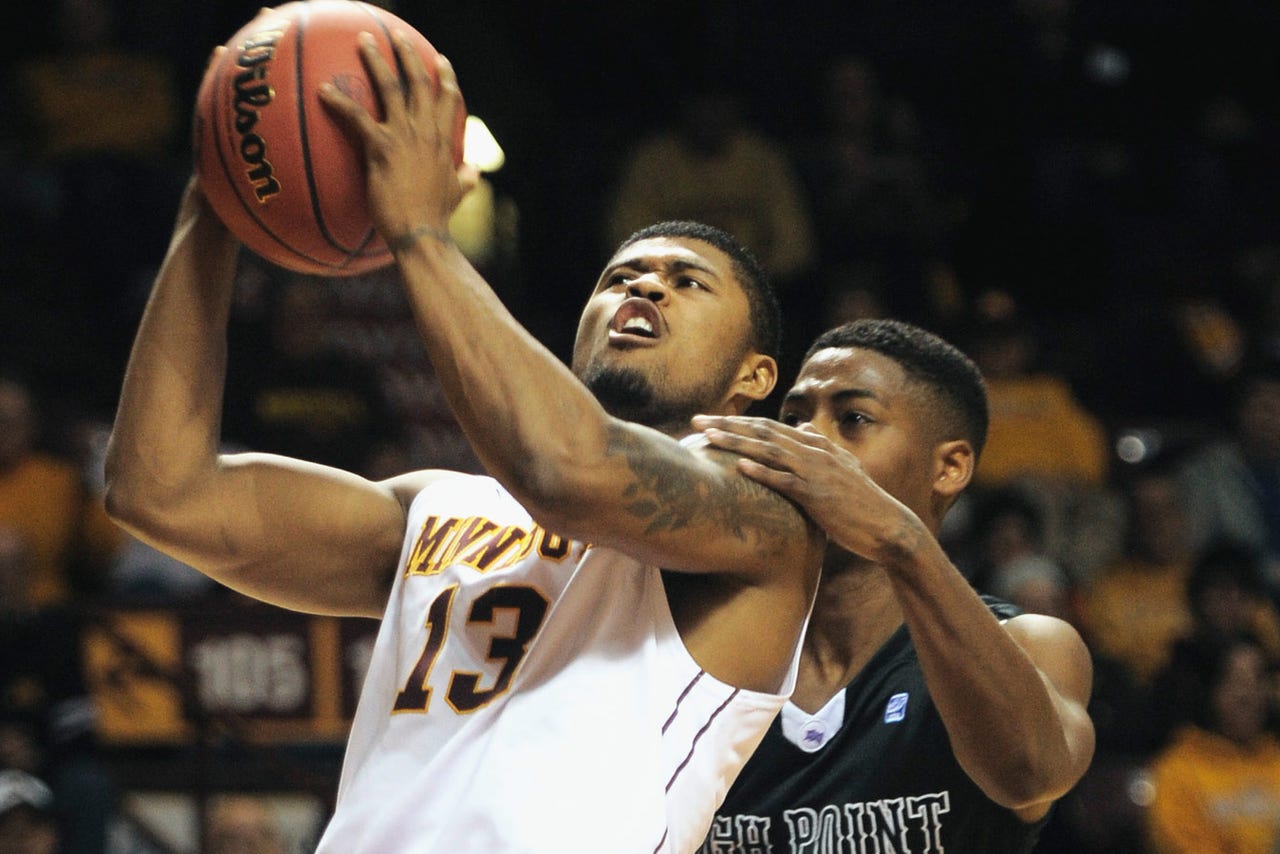 MINNEAPOLIS -- Gophers head coach Richard Pitino has said multiple times this season that he regretted not giving guard Maverick Ahanmisi more minutes.
Given the opportunity Tuesday, Ahanmisi showed why Pitino had his regrets.
The senior played a career-high 23 minutes and scored a career-high 21 points as he helped extend Minnesota's season with an 88-81 win over High Point in the first round of the National Invitation Tournament.
"He's playing well. I'm happy for him," Pitino said. "I just wanted to find him more minutes. It takes a lot of substance to come into practice every single day when you're not playing, continues to play hard, continues to stay positive. So I'm happy for him that he's tasting success right now, because he deserves it."
Ahanmisi's chance Tuesday came when two other Gophers guards spent extended time on the bench. Starting point guard DeAndre Mathieu exited with a hip injury after playing just two minutes in the second half. Meanwhile, senior Malik Smith found himself in Pitino's doghouse after a first-half turnover yielded a trip to the bench for Smith. He played just six minutes all night, including only two after halftime.
Even without Mathieu, who was arguably one of Minnesota's best players this year, the Gophers were able to fend off the pesky Panthers. Ahanmisi was one of the main reasons why.
After scoring five points in the first half, Ahanmisi exploded after halftime en route to his career-high 21-point effort. He hit a pair of free throws after an intentional foul on High Point, and later slashed through the lane for a layup that extended Minnesota's lead to 13.
Eight of Ahanmisi's points came from the free-throw line as he was 8-for-10 from the charity stripe. He also hit a 3-pointer in the first half and added three rebounds on defense.
"I'm scoring the ball well right now, but the credit goes out to my coaches and teammates," Ahanmisi said. "They've always had confidence in me. Whether I'm playing or not, they've always had confidence in me to play. The credit goes out to them."
Ahanmisi wasn't the only unlikely suspect doing a good chunk of Minnesota's scoring Tuesday. Sophomore forward Joey King chipped in 14 points -- matching his second-highest total of the season -- and had a team-high seven rebounds. Center Mo Walker exploited the Gophers' size advantage against High Point to score 13 on 6-of-10 shooting.
But it was the seldom-used senior, Ahanmisi, the same player who did not play at all in seven Big Ten games, who starred in Tuesday's seven-point win. He scored just 50 points all season leading up to the NIT. He nearly had half of that in just one postseason game.
"I know Mav is capable of that," said fellow senior Austin Hollins. "He went out there and just played as hard as he can. That's all you can ask for."
The Gophers didn't exactly look like a team that wanted to pack things in after failing to secure an NCAA tournament bid on Sunday. That can often be the case in the NIT, as it's not unheard of for a No. 1 seed to fall in the first round; look no further than Kentucky's loss to Robert Morris last season.
But Minnesota realized it still has an opportunity to win a championship, even if it's not the one it set out to win at the beginning of the season.
That's why Mathieu wanted to come back into the game even with an injured hip. That's why Hollins leaped over the High Point bench and into the second row after saving a loose ball before hustling back on defense to ignite the small but supportive Williams Arena crowd.
Pitino admittedly worried that his team would come out flat Tuesday night, but that wasn't the case.
"I did, because that's human nature," he said. "But I think those guys fought human nature pretty good. In practice, they were really good. They seem like they wanted to play."
The Gophers don't want their season to end. And for a senior like Ahanmisi, he doesn't want his career to end.
Thanks to Ahanmisi's big night against a High Point team whose leading scorer, John Brown, was limited with foul trouble, Minnesota will play on. Ahanmisi and his teammates will play the winner of No. 4 Saint Mary's and No. 5 Utah on Sunday. If the Gophers win two more games, they'll head to New York City with a chance to play at Madison Square Garden.
That was the result for Minnesota two years ago when it advanced to the NIT championship. Ahanmisi would love to repeat that in his final year as a Gopher.
"I know I'm not going to be here next year, but for these guys, when we went to the NIT and got to the finals, it carried over to the next season and we made it to the NCAA tournament," Ahanmisi said. "We told these guys . . . that's something you need to cherish. Because like us, we're seniors now, we're going to miss it."
Follow Tyler Mason on Twitter
---