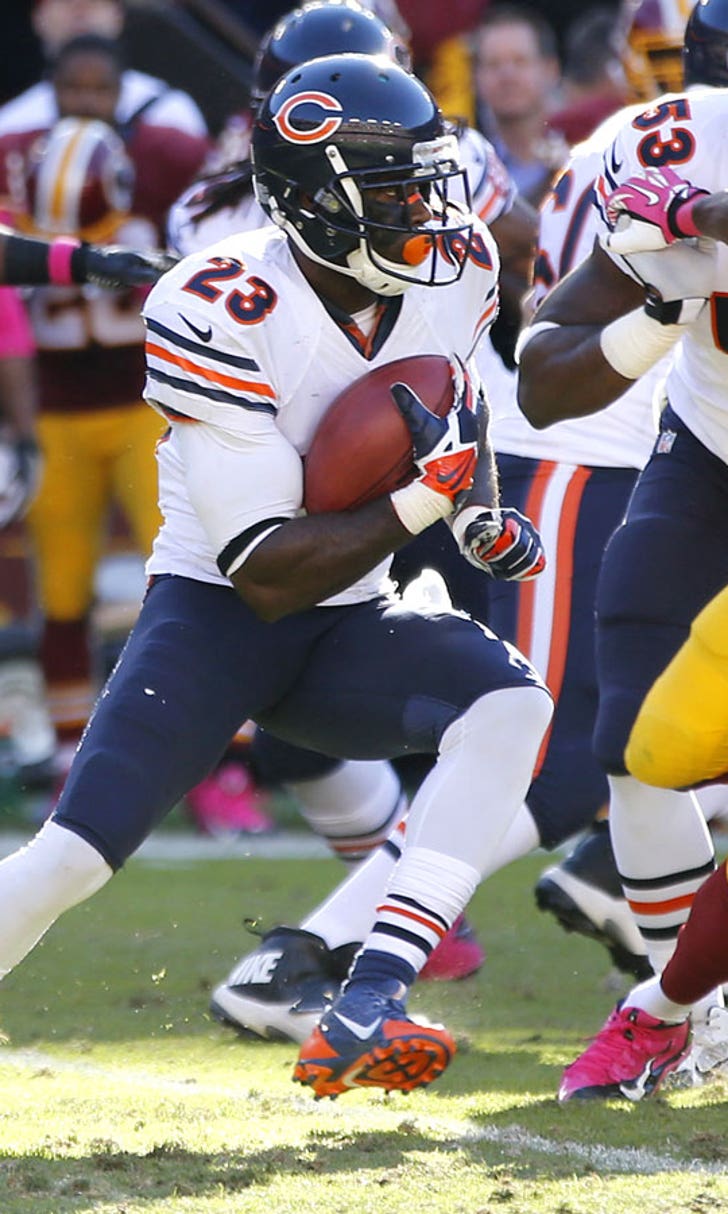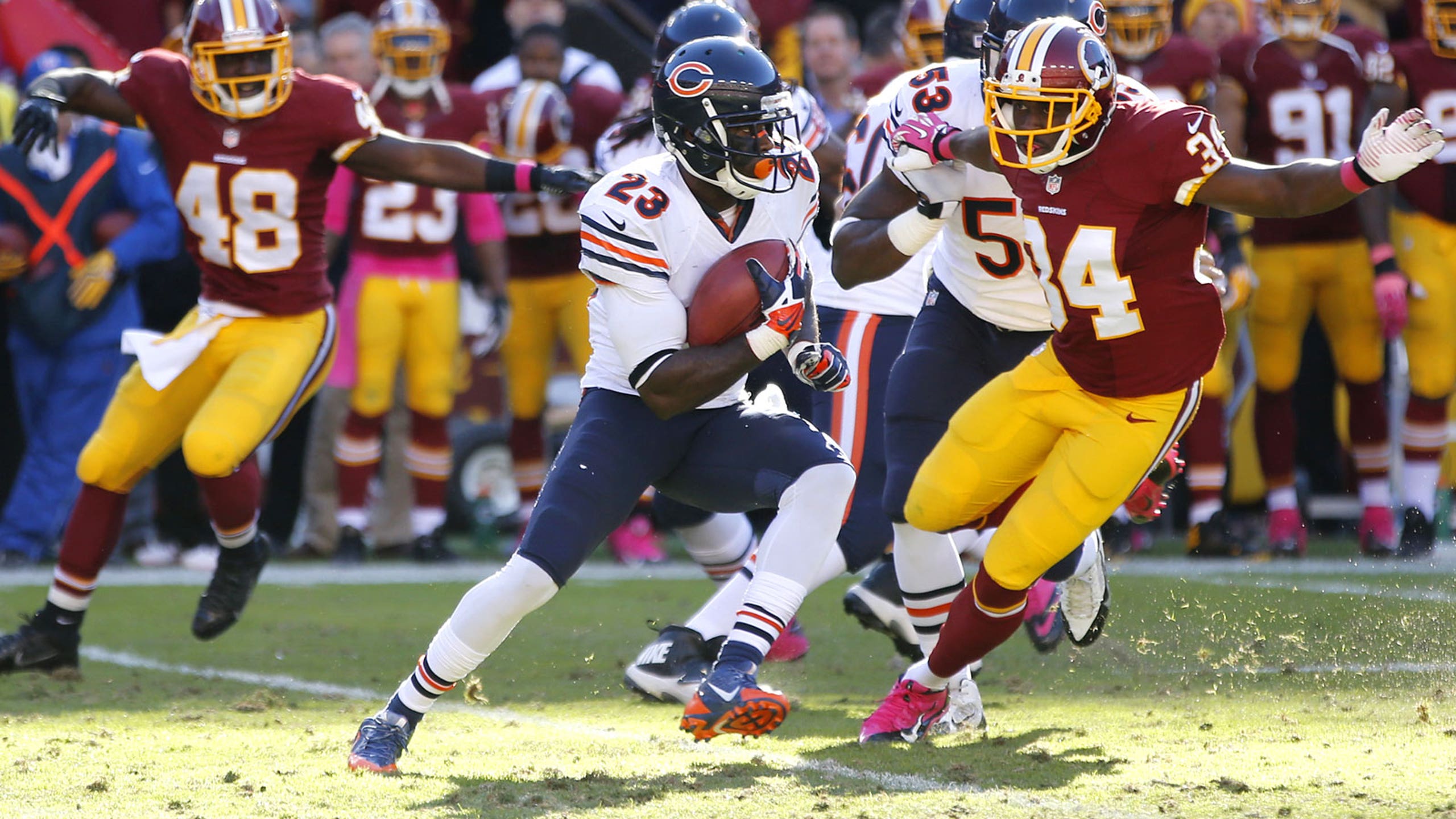 Aggressive Falcons bolster return game with Hester signing
BY foxsports • March 20, 2014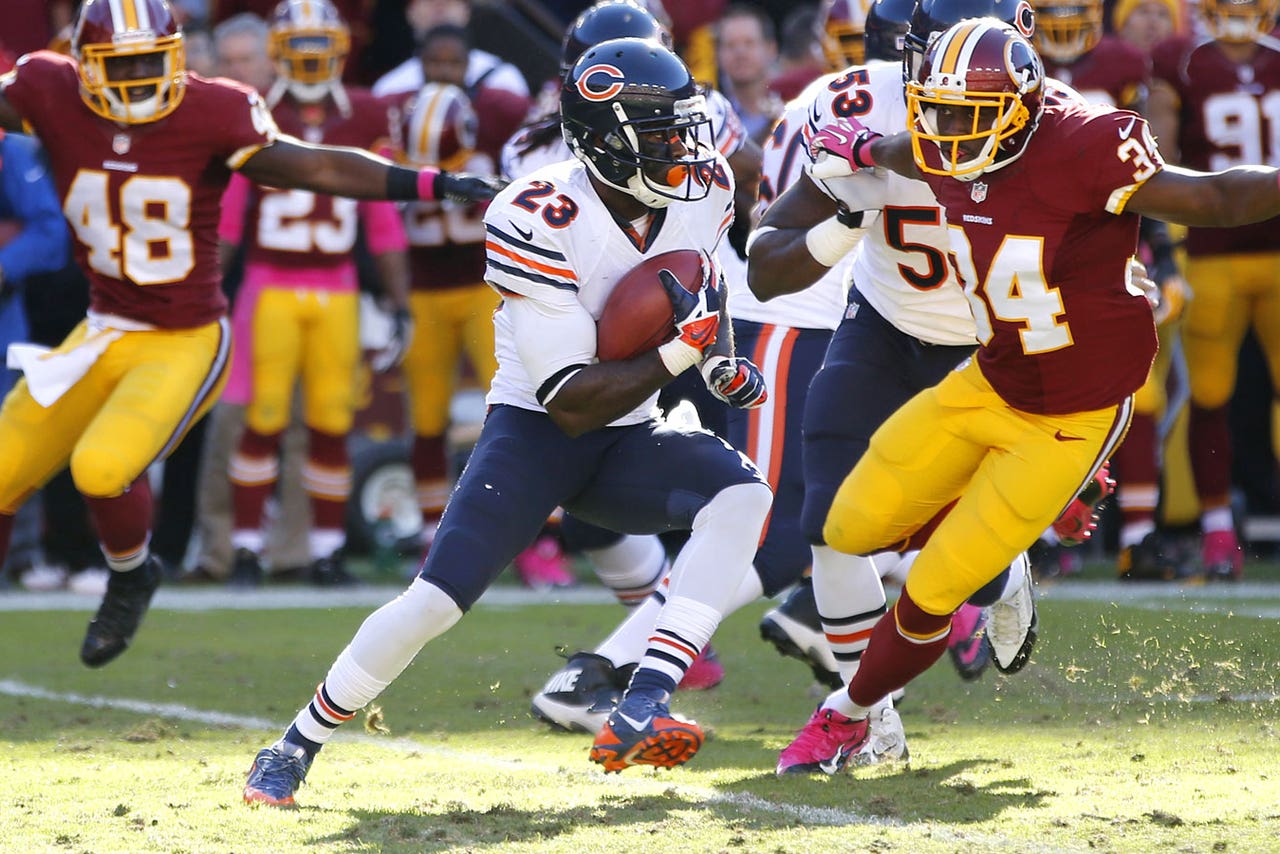 Ever since the Atlanta Falcons lost Pro Bowl special teams returner Eric Weems to the Chicago Bears following the 2011 season, their return units have been nothing special.
As they continue a dramatic makeover this offseason, following a 4-12 performance last year, the Falcons signed three-time Pro Bowler Devin Hester, who owns the NFL record for combined punt/kickoff touchdown returns (18).
The 31-year-old Hester was released by the Bears -- his only franchise for eight NFL seasons -- two weeks ago. He earned $2.1 million last season, which the Bears considered too much for a special-teams only contributor.
Hester has played receiver in the past, but those days may be behind him. In 2009, he caught 57 passes for 757 yards and three touchdowns; the following year, he caught 40 passes for 475 yards and four TDs. Those totals dwindled in subsequent seasons with Chicago.
Last season, first-year Bears head coach Mark Trestman, an offensive guru who had come from the Canadian Football League, elected not to use Hester in that role.
The Falcons do not need him as a receiver. Not with the 1-2-3 combination of Julio Jones, Roddy White and Harry Douglas. At 5-foot-11, 190 pounds, Hester wouldn't provide as much size as current No. 4 receiver Drew Davis (6-1, 205)f.
No, the Falcons want Hester to flip the field position, as head coach Mike Smith would say. The Falcons have used a variety of returners -- with little overall satisfaction -- in the punt returner role since Weems left.
Douglas, the veteran, lost a fumble on a punt against Miami last September, a miscue that proved to be critical in the Falcons' loss.
The knock on Dominique Franks? He often called for a fair catch, precluding the Falcons from gaining positive yards on punt returns. One would think Hester will change that.
The Falcons ranked in the bottom half of the NFL last season in punt return yards (8.3 per attempt). Hester averaged 14.2 yards per punt return last season, with the Bears ranking second in the NFL. His longest return in 2013 -- an 81-yard touchdown against the Redskins (Week 7).
In terms of kickoff returns, Jacquizz Rodgers hasn't exactly lit the league afire either, ranking just 10th overall (24.4 yards per attempt). Rodgers has not returned a kickoff for a touchdown over the last two seasons.
Rodgers' longest return last season covered just 34 yards. He had two 40-yards-plus returns in 2012, including a 77-yarder.
Meanwhile, Hester posted five returns of 40 yards or more last season, including an 80-yarder.
One possible area of concern: fumbles. Hester booted one punt return last season and four on kickoffs, whereas Rodgers didn't fumble on any of his 25 kickoffs last season.
But this acquisition isn't about playing it safe. Those days seem over for the Falcons.
---