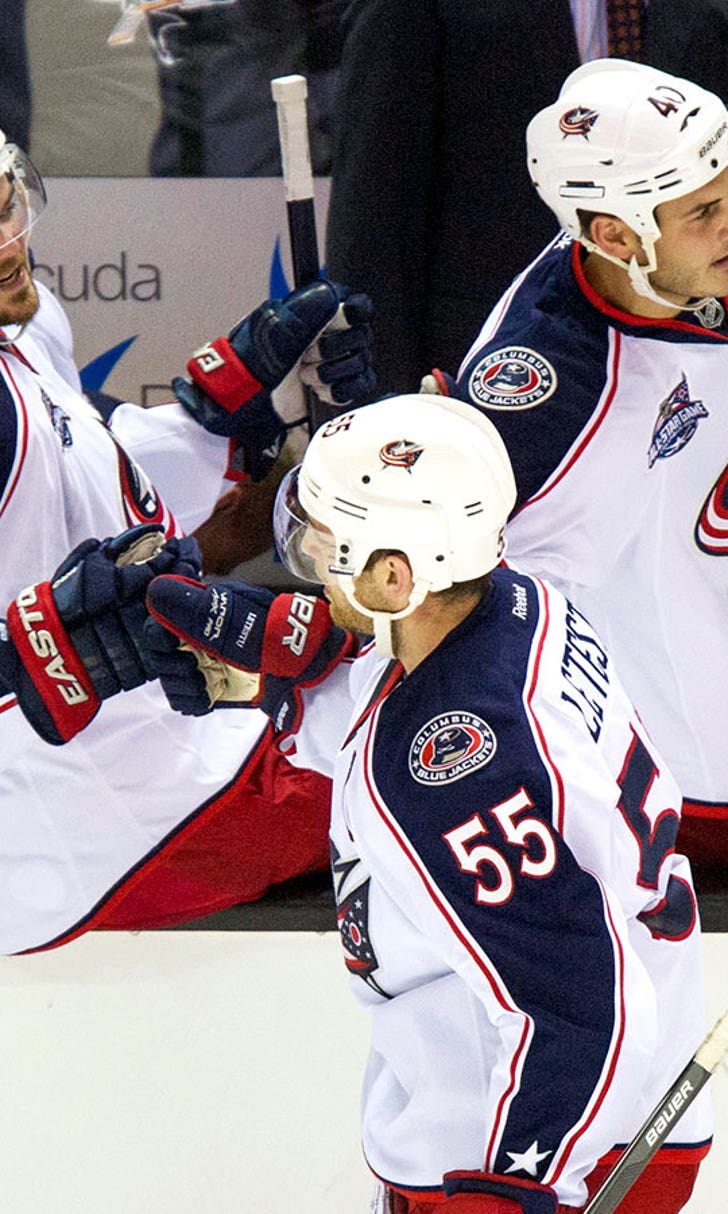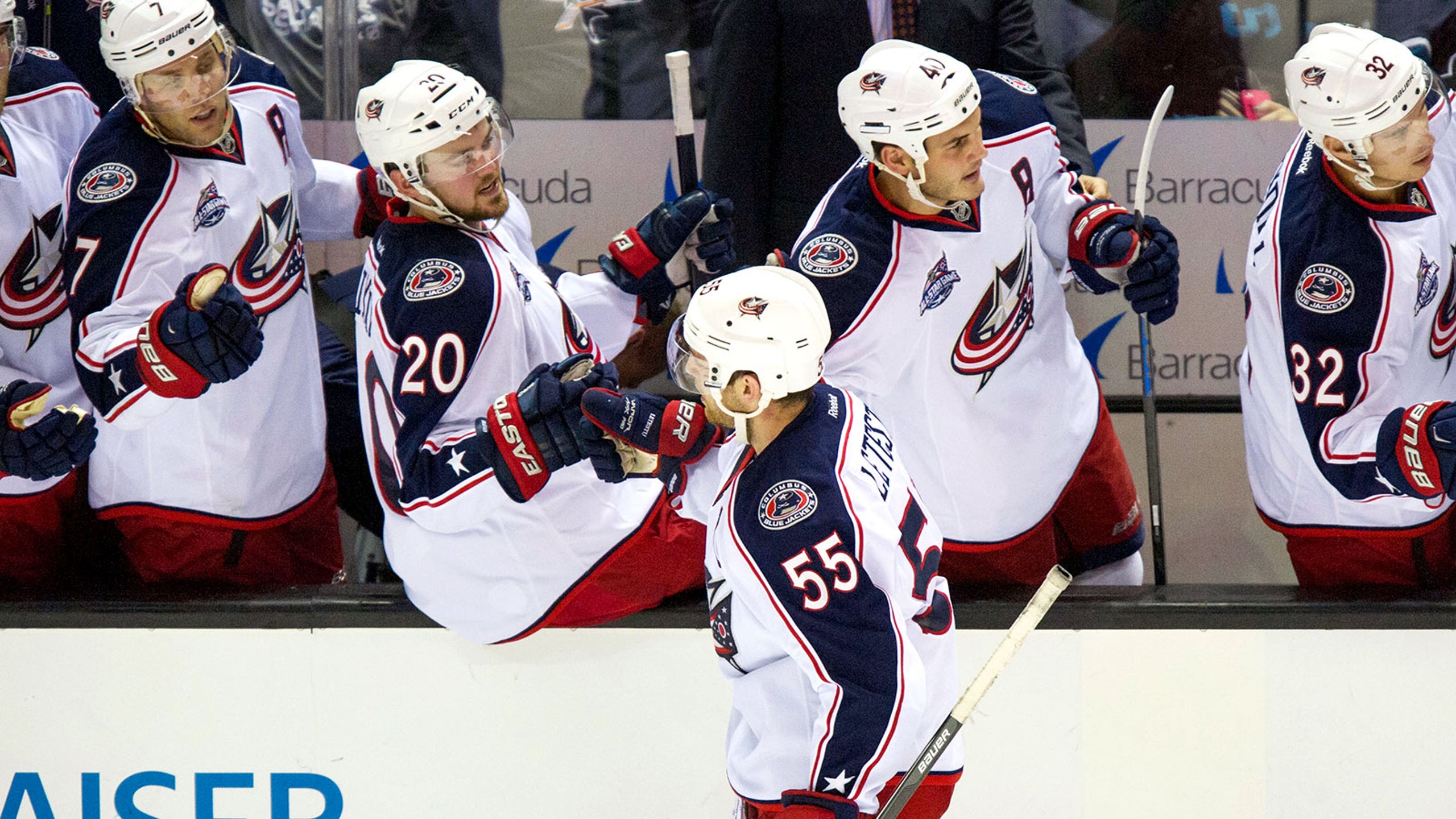 After wild win, Blue Jackets face tough test against Ducks
BY foxsports • October 24, 2014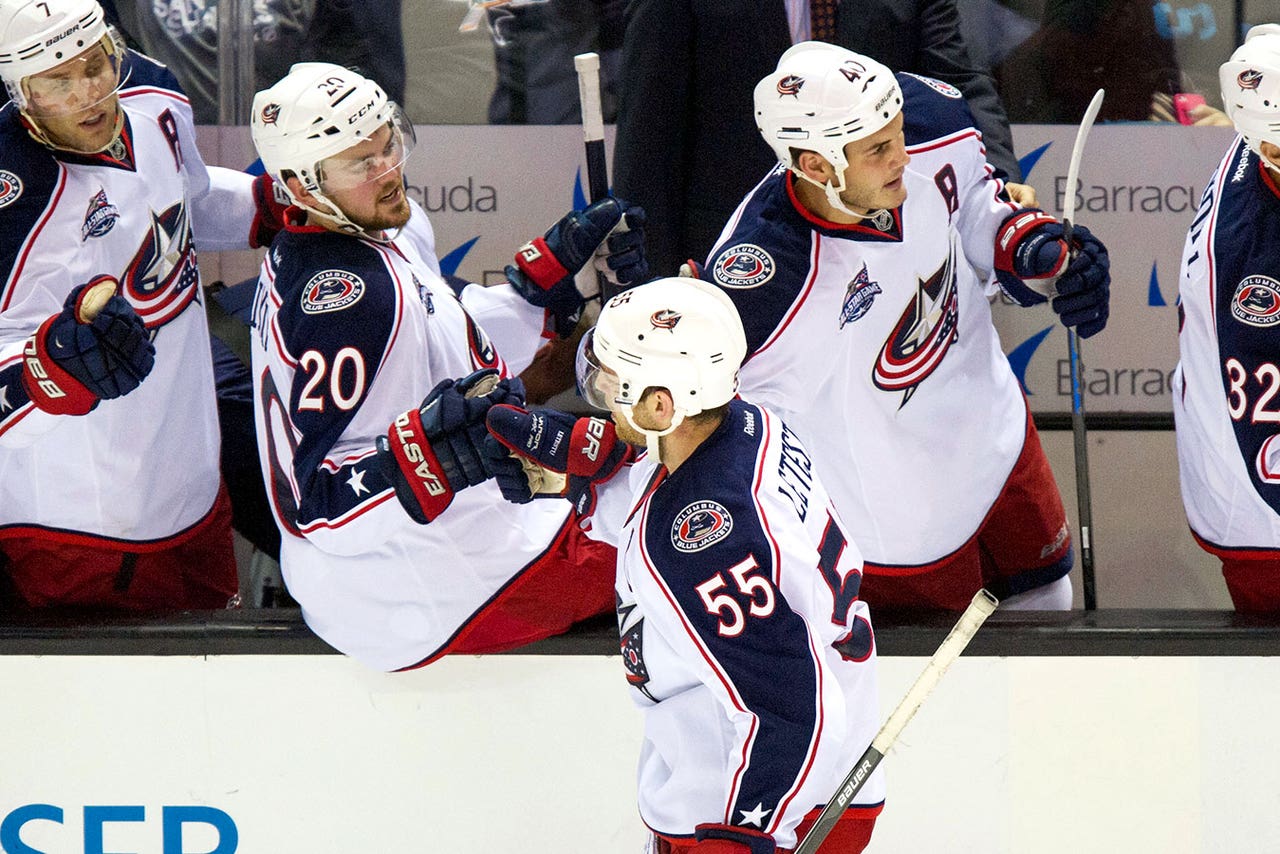 So far, Frederik Andersen is doing just fine as the Anaheim Ducks' No. 1 goaltender, and Corey Perry's knack for finding the net is another reason why they're the hottest team in the NHL.
While Perry tries to continue his scoring barrage following his latest hat trick, Andersen will likely be back in net attempting to lead the Ducks to a seventh straight win Friday night against the Columbus Blue Jackets.
Andersen started last season with Norfolk of the AHL before being called up in January to back up Jonas Hiller. He went 20-5-0 in 28 games as a rookie, prompting Anaheim to let Hiller leave as a free agent.
Getting the bulk of duty in net has yet to faze Andersen, who has a 1.32 goals-against average and one shutout while starting all six games of the Ducks' winning streak. Backup John Gibson got the nod in a season-opening 6-4 loss at Pittsburgh on Oct. 9.
"I'm just feeling good about myself," Andersen said. "I'm playing simple, the way I want to. I'm working hard in practice and it pays off in the games."
It certainly did Wednesday, when Andersen made 22 saves in a 4-1 win over Buffalo.
Fast starts are nothing new for Anaheim (6-1-0), which needs a win over Columbus to match its start from last season - dropping the opener before reeling off seven straight victories.
Perry was the other key figure Wednesday, recording his second hat trick of the season to tie Rick Nash of the New York Rangers for the league lead with eight goals.
"Corey is one of the best scorers in the game. And when you have that touch, the puck follows you," coach Bruce Boudreau said. "When you're a natural goal-scorer like he is, the puck tends to find your stick and good things happen."
Of Perry's seven career hat tricks, two came against the Blue Jackets (4-2-0) during the 2011-12 season, but he's been limited to two goals in the past five meetings. He didn't get a point in a 4-2 home defeat Feb. 3.
Ryan Getzlaf had a goal in that meeting after joining Perry on the score sheet in a 4-3 win at Columbus on Oct. 27. The captain has 35 points in 30 career matchups with the Jackets, and he leads the Ducks with 10 points this season.
The Blue Jackets have won three of the past four meetings with the Ducks, and appear capable of beating them again after rallying twice in Thursday's 5-4 win at San Jose. Mark Letestu scored his first two goals of the season, including the game-winner with 21 seconds to play.
"It's a great victory now but we can spoil it in 24 hours," Letestu said.
Ryan Johansen had two goals of his own against the Sharks, giving him at least one point in all six games this season. The center has netted all of his team-leading five goals over the past four contests, and his nine points tie him for the team lead with Nick Foligno.
Johansen has two goals and one assist in six career meetings with the Ducks, scoring in the most recent visit to Anaheim.
Foligno had a pair of goals in that meeting, and enters this one riding a six-game point streak.
---