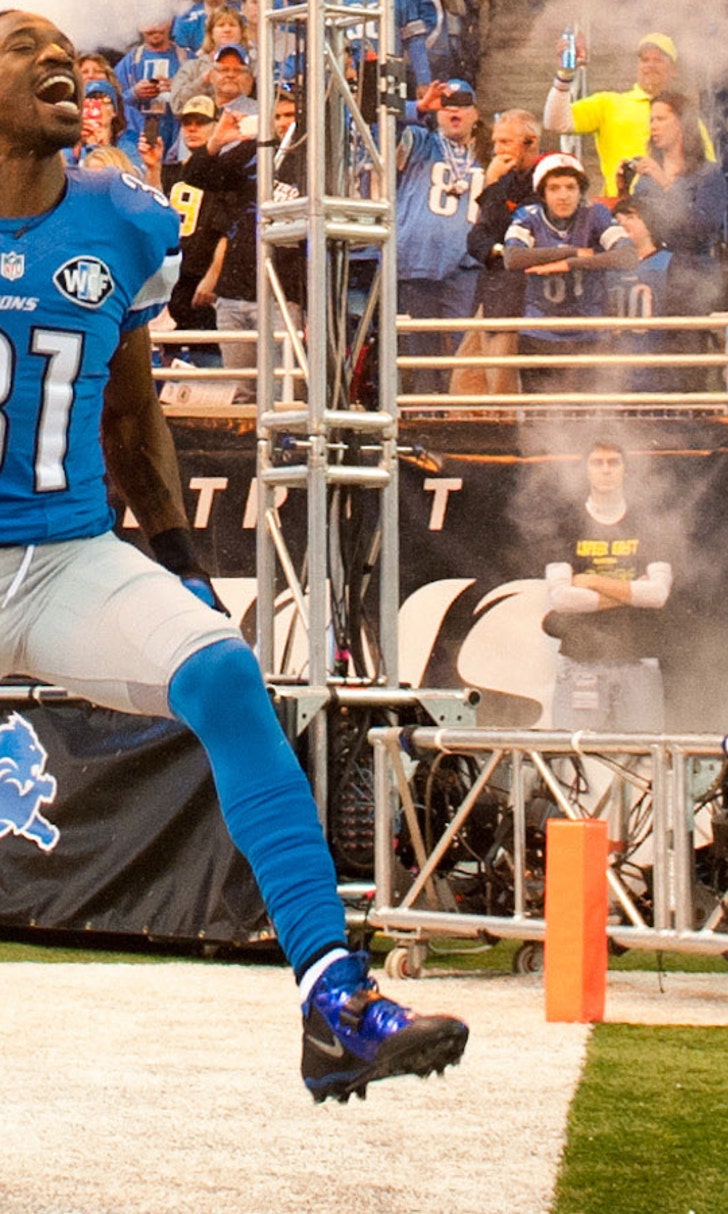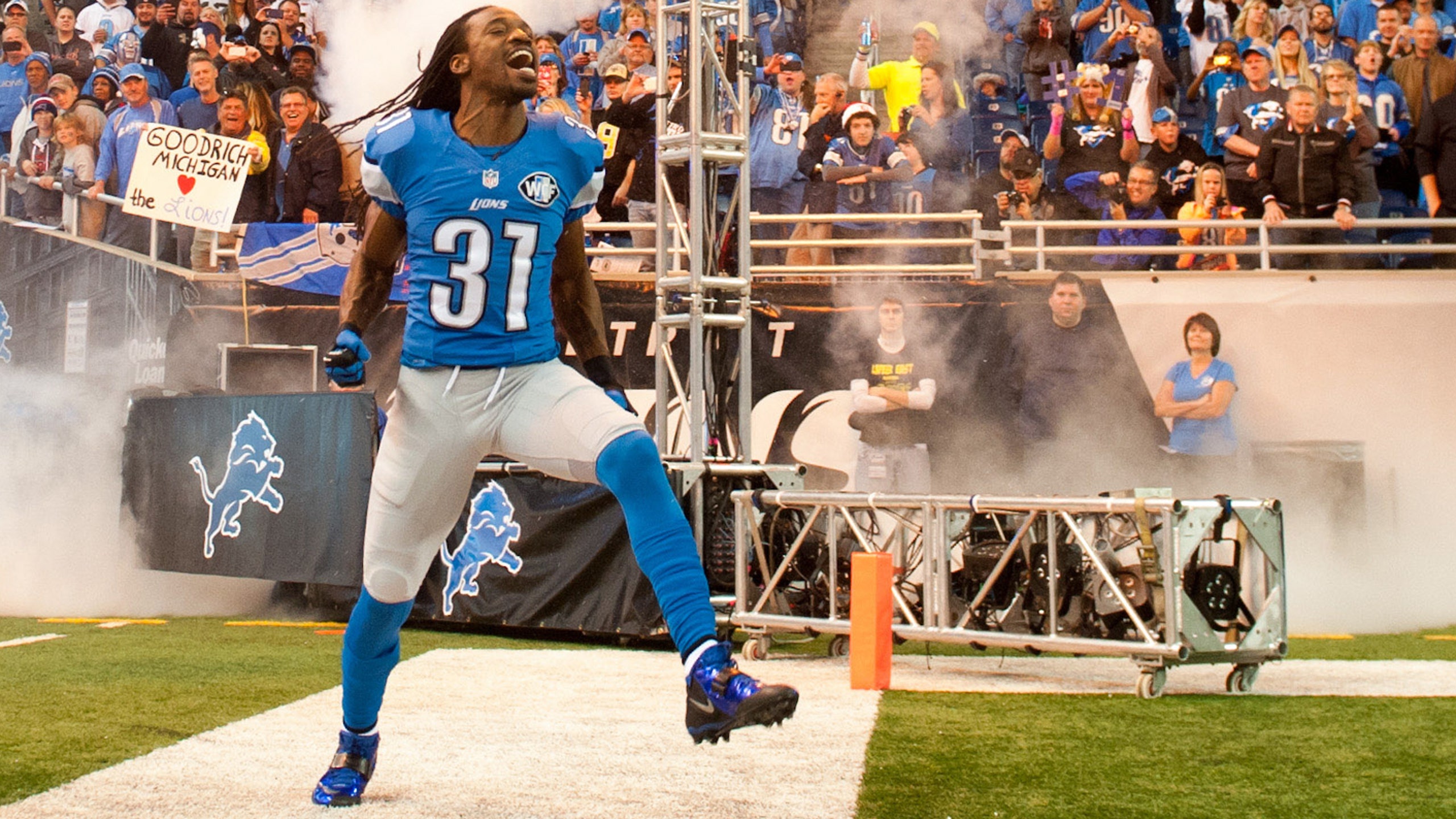 After strong season, aging Mathis believes he has more to give
BY foxsports • January 30, 2015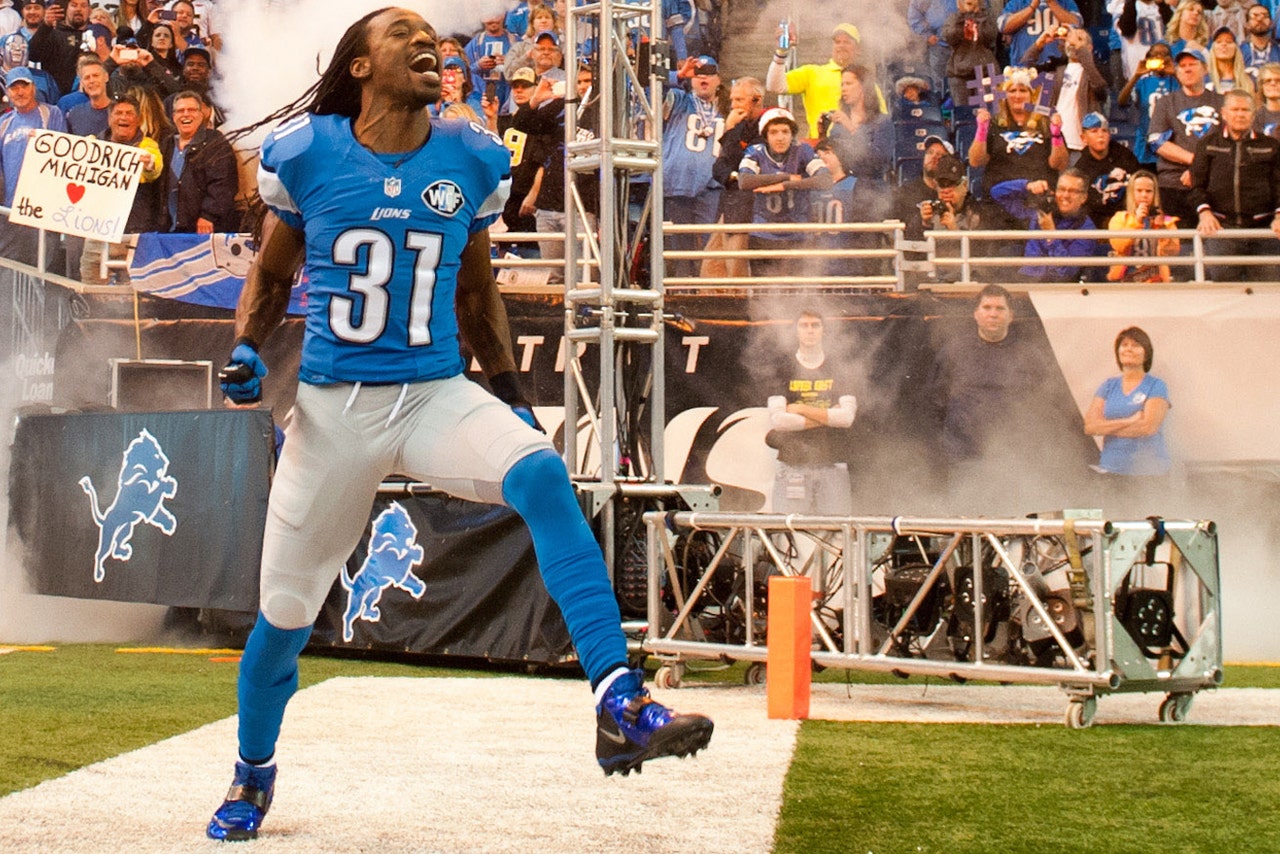 Detroit Lions general manager Martin Mayhew admittedly didn't initially see this reemergence of cornerback Rashean Mathis' career coming a couple years ago.
Mayhew had to be talked into even giving Mathis a tryout by Sheldon White, the Lions' vice president of pro personnel.
Who can blame Mayhew? In 2012, Mathis started only four of the 12 games he played in for the lowly Jacksonville Jaguars, who finished 2-14 and had the third-worst defense in the NFL.
He'd been hampered by injuries and it appeared Mathis' career was coming to an end before the Lions signed him in the middle of training camp in 2013.
"Rashean Mathis was a guy that he (White) saw on tape," Mayhew said. "When he brought up his desire to work Rashean out, I was against it. I was saying, 'This is an older guy, how is this guy going to help us?'
"He talked me into working him out and he had a phenomenal workout. He (Mathis) was exceptional in every way, shape and form, so we ended up signing him. Obviously, he's worked out great for us the last two years."
Pro Football Focus, which analyzes tape and grades every NFL player, ranked Mathis as the No. 12 cornerback in the league this past season. It was the highest ranking Mathis had received in the last eight years. He started all 17 games, including one in the postseason, and played more than 1,000 snaps.
Who saw all of that coming? 
Mathis has now played 12 years in the NFL and will turn 35 before the next regular-season opener.
And while his production suggests he can continue playing at a high level, his age brings up a natural question.
Does he want to play another year, or is retirement a possibility?
"People keep throwing out this one-year thing," Mathis said. "I think I've shown that I have more than a year left in my body.
"If things were descending then I probably would be looking at it year to year. I'm not at that stage. I think the last two years have proven that. There's nothing descending.
"I think I actually had a better season this year than I did last year. I just do what I can to take care of my body. I just keep plugging."
This will be the fourth straight offseason in which Mathis is a free agent. He signed a one-year deal with Jacksonville in March 2012, a one-year deal with Detroit in August 2013 and another one-year deal with the Lions in April 2014.
Based on not only his performance but also the leadership he provides to younger players such as 24-year-old Darius Slay, it would seem to be a no-brainer for the Lions to bring back Mathis for another season.
"I would love to be here," he said. "The relationships I built in my DB (defensive back) room ... I think we have something special. We built a foundation. It's not a rocky foundation. It's very strong. I would love to be a part of that.
"I think if our team wasn't built like it was, I would be like 'OK this is probably is it for me.' But the team we have, the coaching staff we've assembled, it's very tough to walk away from this."
Mathis was a second-round pick by Jacksonville in 2003 coming out of Bethune-Cookman University. In his first four years in the league, he started every game for the Jaguars and made 20 interceptions. He was a first-team All-Pro selection in 2006.
His career took a turn during his last two years with Jacksonville when his body started to break down, including knee surgery in 2011, and he missed a total of 11 games.
For most players, that probably would have been the end.
Not with Mathis.
"I'm Father Time right now, I guess," he said.
The experience of Mathis combined with the talent of Slay, a second-round draft pick in 2013, have helped solidify the Lions' secondary.
Mathis has been invaluable because he's such a positive role model and mentor for Slay while also filling the hole at the other cornerback spot until the Lions can find a reliable, younger replacement to take over.
A thigh bruise forced Mathis to the sideline for part of the playoff game against Dallas before he was able to return to play the last part of the fourth quarter. Nevertheless, he's missed only one game in two years with Detroit.
Asked about the recent durability so late in his career, Mathis said, "It's the Big Man Upstairs. I take care of my body as much as I can. I didn't plan this. He's allowed me to be durable. I think Him for it. I know it can go the other way very quickly."
EXTRA POINT
--- The Lions have proposed to the competition committee that the NFL expand the use of video replay, including for pass-interference penalties.
It comes in the wake of a controversial playoff loss that turned on a decision to pick up a flag for an interference call against Dallas.
"I think it's something as the technology has improved ... it begs the question: Can we eliminate some mistakes (with expanded replay)?" Dean Blandino, the NFL's vice president of officiating, said Wednesday during a news conference at the Super Bowl.
"I think that's something that's going to be on the agenda this offseason."
---