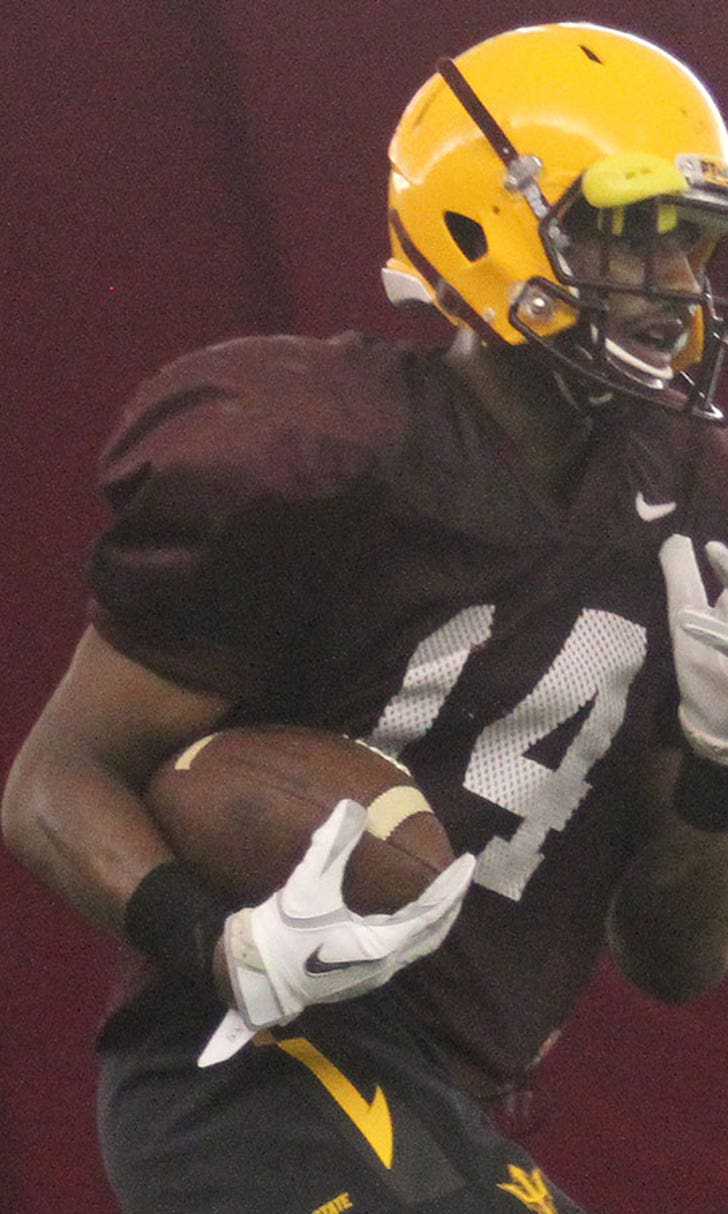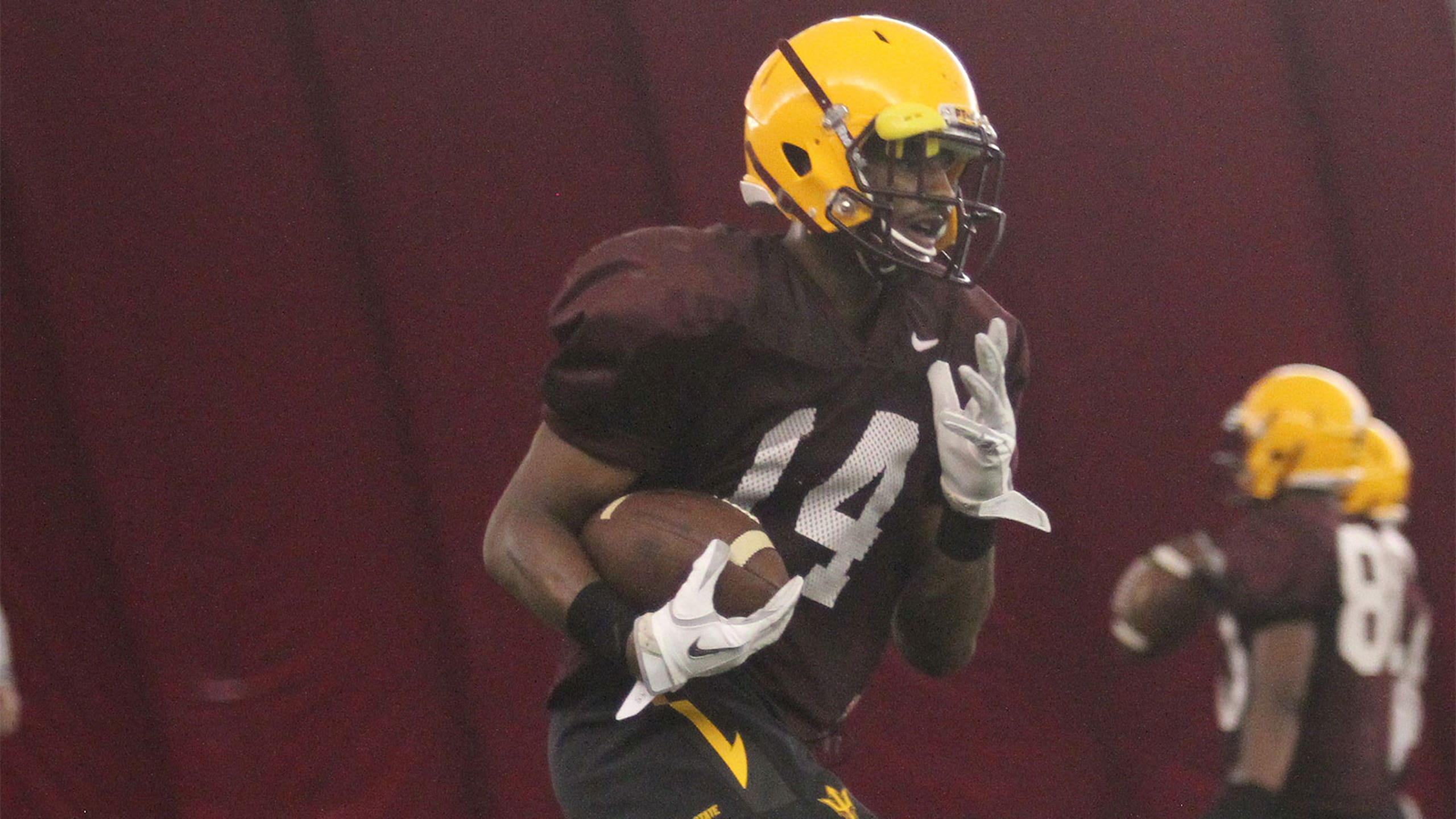 After difficult journey, ASU's Lauderdale ready to make it big
BY foxsports • August 5, 2014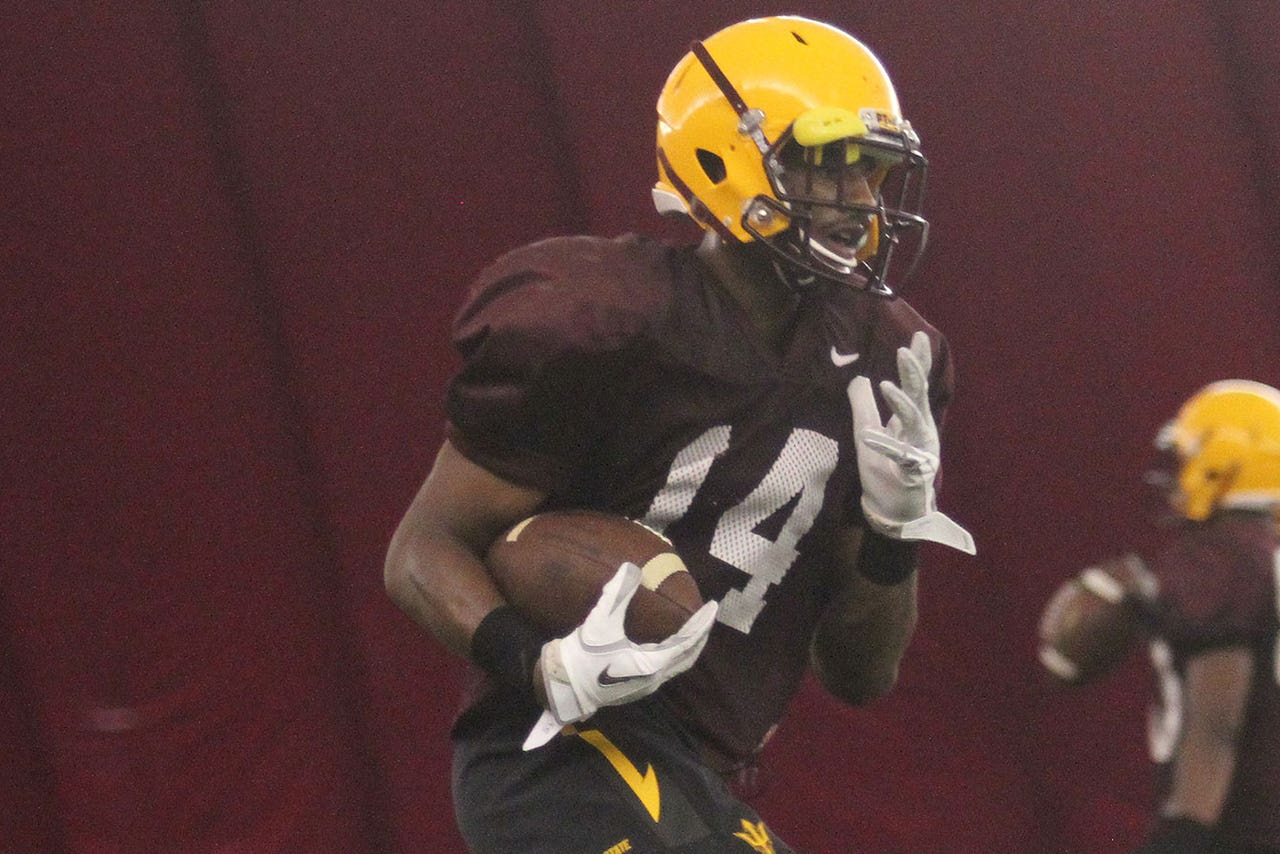 TEMPE, Ariz. -- Eric Lauderdale never thought it would take this long, but he's finally playing football on a big-time college campus. He's confident it was worth the wait.
After a difficult path that included personal tragedy, a stint at prep school and two years of junior college, Lauderdale has finally reached Division I at Arizona State.
"I just told myself I wasn't going to fail myself anymore," Lauderdale said. "I ended up here, it felt like home, the program is rising, and I feel like we're going to do something big this year."
The ASU offense is already loaded with Taylor Kelly entering his third season as starting quarterback, D.J. Foster becoming the featured running back and Jaelen Strong expected to be among the Pac-12's elite receivers.
Lauderdale, a 6-foot-2, 195-pound receiver, has the chance to make the offense even more dangerous, potentially providing a complement to Strong that will prevent opposing defenses from focusing on just one of them.
"He is going to be a guy that can really stretch the field for us," ASU coach Todd Graham said. "I think he's going to be a great complement."
This opportunity comes much later than Lauderdale expected when he was a high school star in Fayetteville, Ga. Also a basketball player at Fayette County High School, Lauderdale was drawing Division I interest as a junior.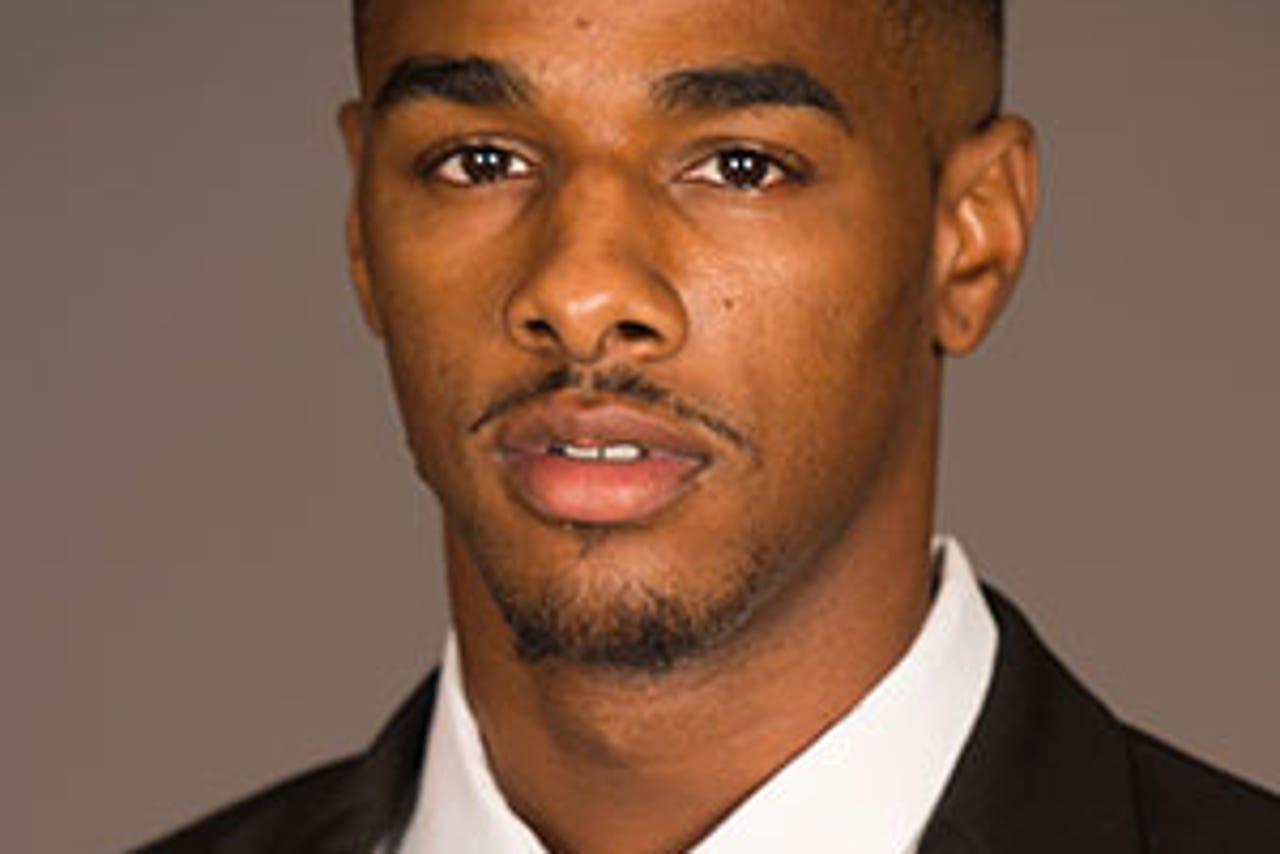 Wide receiver Eric Lauderdale
Things took a turn, though, when Lauderdale was 17 and he lost his mother to cancer. Following her death, Lauderdale's grades suffered and his Division I opportunities disappeared.
"I was just down and at the time I was trying to bring them up, but it just wasn't working," he said.
Lauderdale had already lost his father, who was shot and killed when Lauderdale was just a year old, but losing his mother was different.
"I always had my mom," Lauderdale said. "When my mom passed, that just tore me apart."
With Division I no longer an option, Lauderdale enrolled at Hargrave Military Academy, essentially starting a fifth year of high school to improve his academic standing enough to get a Division I scholarship.
Things didn't work out. The tuition proved too costly for Lauderdale's remaining family, who scraped together most of the cost of a semester but couldn't manage the five-figure burden, and Lauderdale had to leave the school.
The only option left, as much as Lauderdale hated the idea, was junior college. Lauderdale had family in California and ultimately landed at Saddleback College in Mission Viejo, where he thrived immediately.
In his first season at Saddleback, he tallied 60 receptions for 916 yards and seven touchdowns. Last season, he hauled in 54 passes for 703 yards and nine touchdowns despite playing in only seven games.
Once Lauderdale had been noticed at Saddleback, the offers began to roll in. Much of the Pac-12 wanted him. The Southeastern Conference came calling, with offers from Arkansas and Tennessee, and Lauderdale initially committed to Tennessee. Florida and ASU came into the picture late, and Lauderdale nearly picked the Gators before deciding to sign with the Sun Devils.
Now, Lauderdale is finally getting a taste of Division I.
"Everything's faster," he said. "Coming from high school to junior college, it seemed a little faster, and it was a little faster. But now that I'm here, it seems way faster."
Lauderdale is still adjusting to the pace of the program and learning the playbook, but when it comes to football, he should have no problem keeping up.
"He's really fast," receivers coach DelVaughn Alexander said. "Watching him go for the deep ball, watching him run past some of our defenders, it's really deceptive."
Graham went straight for speed, too, when asked to evaluate Lauderdale, who chuckles a little when told of his coaches' remarks.
"A lot of people have told me I'm kind of slow," Lauderdale said. "I knew I wasn't slow because I have long legs so I can stretch. It may take me a little bit longer to get going fast because maybe I don't have that extreme burst, but I'm working on that in the weight room.
"But once I get running, I can run faster than everybody."
That kind of speed should make Lauderdale a potent option opposite Strong. Lauderdale is working with the second-team offense so far, but that's expected to be temporary while he learns the offense.
"The faster he can have a knowledge and a mastery of what he's doing, the more he's going to excel and the faster he's going to excel," Graham said.
The adjustment to Division I isn't always easy for junior college transfers, but Alexander says Lauderdale is right on track.
"Eric's got all the tools -- the quickness, he can catch the ball, he can get off the press," Alexander said. "In terms of evaluating Eric, I see him as a playmaker that's going to be able to help this team win."
Strong, his roommate for fall camp, provided a convincing model for Lauderdale. Strong also came from a California junior college and burst onto the scene in his first Division I season.
Lauderdale says he wants to "do something big" like Strong did last season but says he pays no attention to any of the hype that have come with his arrival at ASU.
"I just know to stay humble," Lauderdale said. "Being humble brought me here right now, so I'm just always that way.
"I've got something to prove on the field."
Follow Tyler Lockman on Twitter
---