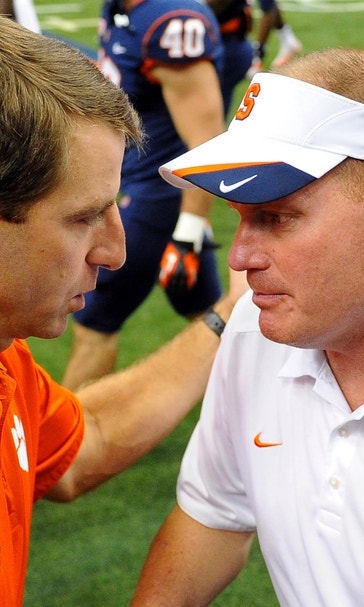 ACC Coming Attractions: Weak slate headlined by Coastal Division intrigue
BY foxsports • October 23, 2014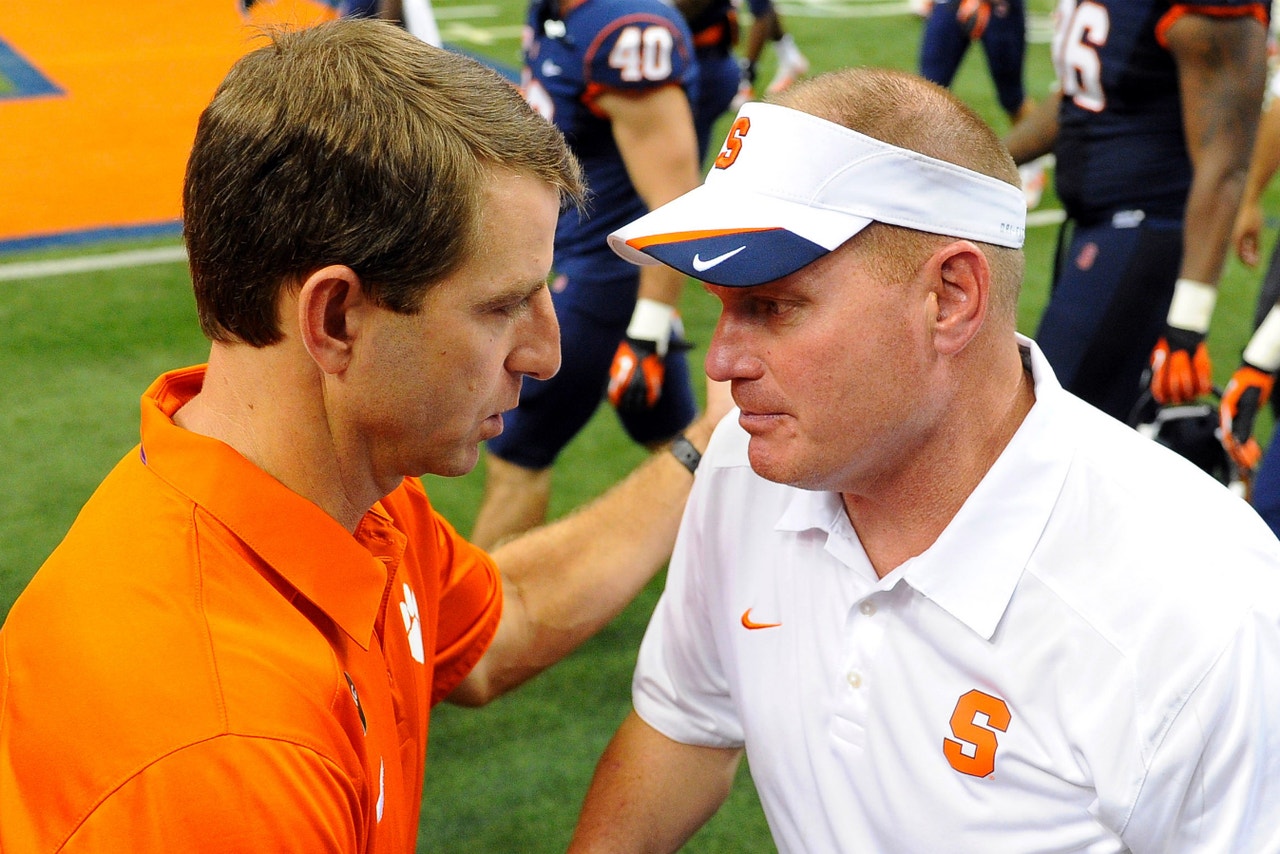 With only five games on the slate this week, and four on Saturday, this figures to be a pretty slow week in ACC football. Most of the games are mismatches, but at least we have the Coastal Division to keep us entertained -- even if it's for the wrong reasons -- and for that, we thank you.
It's Thursday night football, and if last week was any indication, we're all in for a real barn-burner when Miami travels to Blacksburg. And by "barn-burner" I mean this game will cause things to spontaneously burst into flames. Virginia Tech's offense defied the boundaries of putridness in the first half of their loss to Pitt last Thursday, but the Hokies' defense is still very good. Miami's offense is starting to click, but the defense is still under fire. And as explosive as Miami's offense can be, the Hurricanes have a real knack of not being able to get out of their own way, making them as true a member of the Coastal as ever. So who will make fewer mistakes? You'll have to tune in to find out! Either way, it'll be painful.
Get your popcorn: Saw. Because there are never any good choices when Jigsaw proposes one of his "games." And are there any good choices in the Coastal Division, really?
This is a pretty big one for Coastal implications. Georgia Tech started out 2-0 in the ACC, but the Yellow Jackets have lost two straight. Pitt is 2-1 after its win last Thursday against Virginia Tech, a win that snapped a three-game losing streak. So can Pitt get a winning streak going now? And can Georgia Tech stop a skid of its own? Oh, also, both Pittsburgh and Georgia Tech are in the top 18 in the country in rushing attempts. It's no secret that both of these teams like to run the football and would rather do that than pass it. So...
Get your popcorn: Leatherheads. Because when two teams get together that run the ball this much clearly it must be old-fashioned, out-dated football, right?
Obviously, the North Carolina-Virginia game has plenty of actual, on-field ramifications. But the dominating headline this week is understandably North Carolina's academic fraud, all in a detailed report written by Kenneth Wainstein, who the University commissioned to investigate this so that they could move past it. And he did a great job, exposing 18 years' worth of fraud. Wainstein, though? A Virginia graduate. That's right. THE RIVALRY LIVES!
Get your popcorn: Erin Brockovich. IN NO WAY am I comparing what went on at UNC to the water contamination in that movie. All I'm saying is that Wainstein is basically Erin Brockovich. Or something like that. There was no movie where a corporation hired someone to look into their own affairs and be as thorough as Wainstein was because how boring would that be?
As much as Clemson is struggling on offense right now, considering that Syracuse travels to Death Valley and the Orange aren't exactly a picture of stability, this game shouldn't be all that interesting. In last year's game -- a blowout Clemson win at the Carrier Dome -- Syracuse head coach Scott Shafer said some, um, not-so-nice things about Clemson head man Dabo Swinney. The two say they've patched things up now, even taking a picture with Swinney during the ACC meetings this summer in Amelia Island. See, isn't that nice? Can't we all just get along?
Get your popcorn: American History X. It's hard to watch, but it's also about forgiveness. So that about sums it up.
If you appreciate the fine art of running the football in a variety of ways, you will love watching Boston College's offense. But if you appreciate that fine art, then this is also not the game for you as Wake Forest just cannot run the football. Not even a little bit. Through seven games this year, Wake has a total -- TOTAL -- of 257 yards on 215 attempts. That's 1.20 per carry. And Wake's 1.97 yards per rush against Syracuse last weekend was its second-most against an FBS opponent this year, behind its 3.33 per rush effort against Army. Wake has one rushing touchdown and has averaged negative yards rushing in three games. Boston College has to be a bit disappointed coming off its loss to Clemson last weekend, but there shouldn't be anything to see here. (No, seriously.)
Get your popcorn: A Clockwork Orange. Somewhere in a dystopian future, someone will make criminals watch Wake Forest on offense in an attempt to reform them.
---