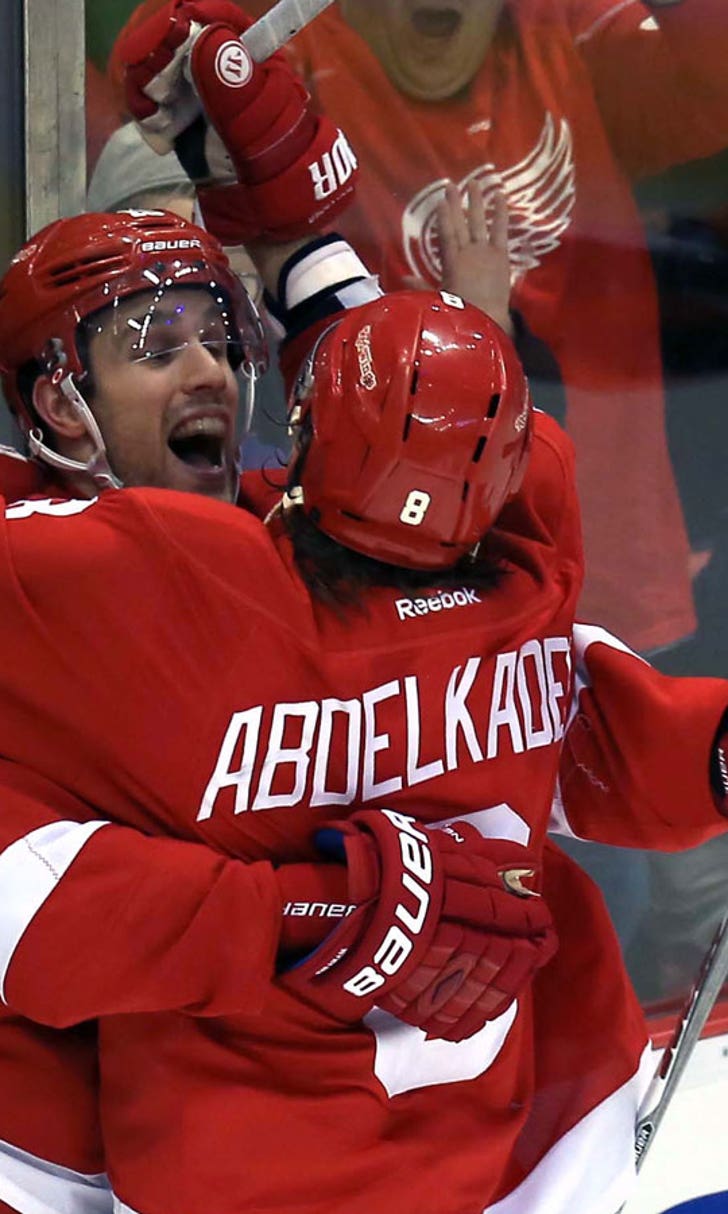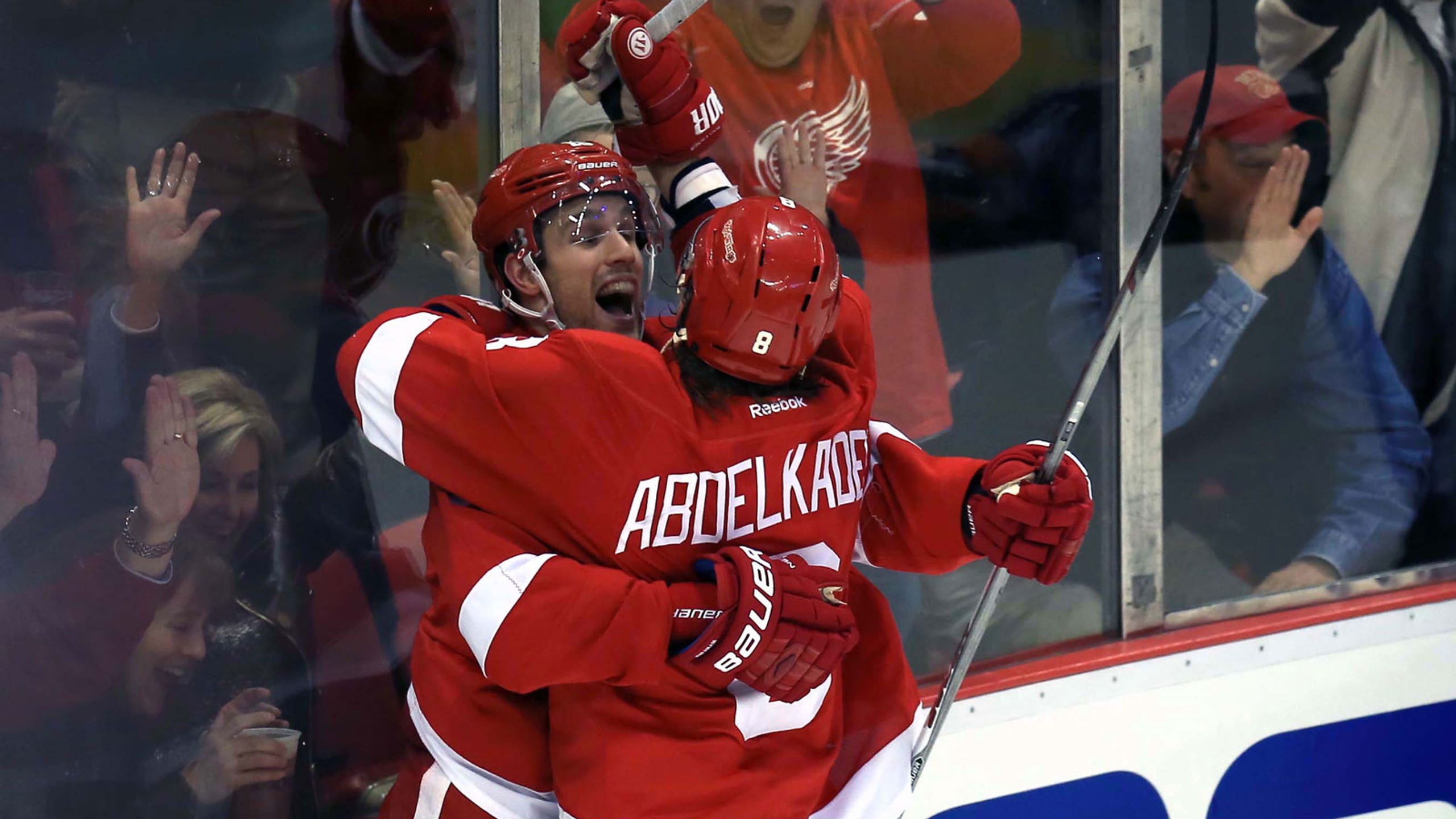 Abdelkader, Red Wings try to stay perfect
BY foxsports • October 13, 2015
Justin Abdelkader didn't play in Detroit's first two playoff games last year and wasn't quite himself offensively when he returned, recording as many penalty minutes as shots on goal as the Red Wings lost to the Tampa Bay Lightning in seven.
The defending Eastern Conference champions could see a much different player Tuesday night.
Riding Abdelkader's hot start, Detroit looks to open with three straight victories for the first time in four years when it hosts the Lightning, who haven't started 4-0 since winning their only Stanley Cup.
Abdelkader missed the last four regular-season games of 2014-15 with a hand injury before sitting out Games 1 and 2 in the first round against Tampa. The winger finished the series with two assists as the Red Wings blew a 3-2 series lead.
He set career highs in goals (23) and assists (21), though, before being hampered by the injury, and he's given Detroit a spark to begin this season. Abdelkader recorded the second hat trick of his career in Friday's 4-0 win over Toronto before finishing with a goal and an assist in Saturday's 4-3 victory at Carolina.
"He's been taking steps here the last three years as soon as he got the opportunity to play more," said Henrik Zetterberg, who has a goal and four assists.
"He's taking advantage of it. Even this year he's playing on the (penalty kill) and does a really good job. Those kind of players, you don't see them all that often in the league - strong, big guys that really can do everything and score goals, too."
Abdelkader's contributions led to him being named the NHL's first star of the week and have helped bring the Red Wings to the verge of winning their first three games for the first time since opening the 2011-12 campaign with five straight victories.
Their hot start has come despite Pavel Datsyuk (ankle), Darren Helm (concussion, separated shoulder) and defenseman Danny DeKeyser (foot) sitting on injured reserve.
If the Lightning can snap Detroit's run, they'll have their best start since 2003-04, when they won their first six before winning the Stanley Cup. Brian Boyle scored twice and Steven Stamkos recorded his 500th career point with the go-ahead goal in the second period of Monday's 6-3 win at Boston.
Jonathan Drouin and former Red Wings center Valtteri Filppula scored insurance goals in the third for Tampa, which trailed 2-0 before Boyle and Ondrej Palat scored late in the first.
The Lightning have netted 13 goals to help overcome a rough start on the penalty kill. Opponents are 4 for 9 with the man advantage after Boston scored all of its goals on the power play.
"With our team, we can score goals," goaltender Ben Bishop said. "When we're down one or two, I'm not really worried."
It's unclear if Bishop will be in net for this contest after starting the first three. Kevin Poulin could make his team debut with regular backup Andrei Vasilevskiy expected to be out until later this month after having vascular surgery.
Jimmy Howard blanked the Maple Leafs with 22 saves in Detroit's opener before Petr Mrazek started Saturday. Mrazek played all but one period of last season's playoff series against the Lightning, but Howard will be back in goal for this meeting.
Howard has gone 0-2-2 with a 2.67 goals-against average in his last four starts against Tampa.
---
---