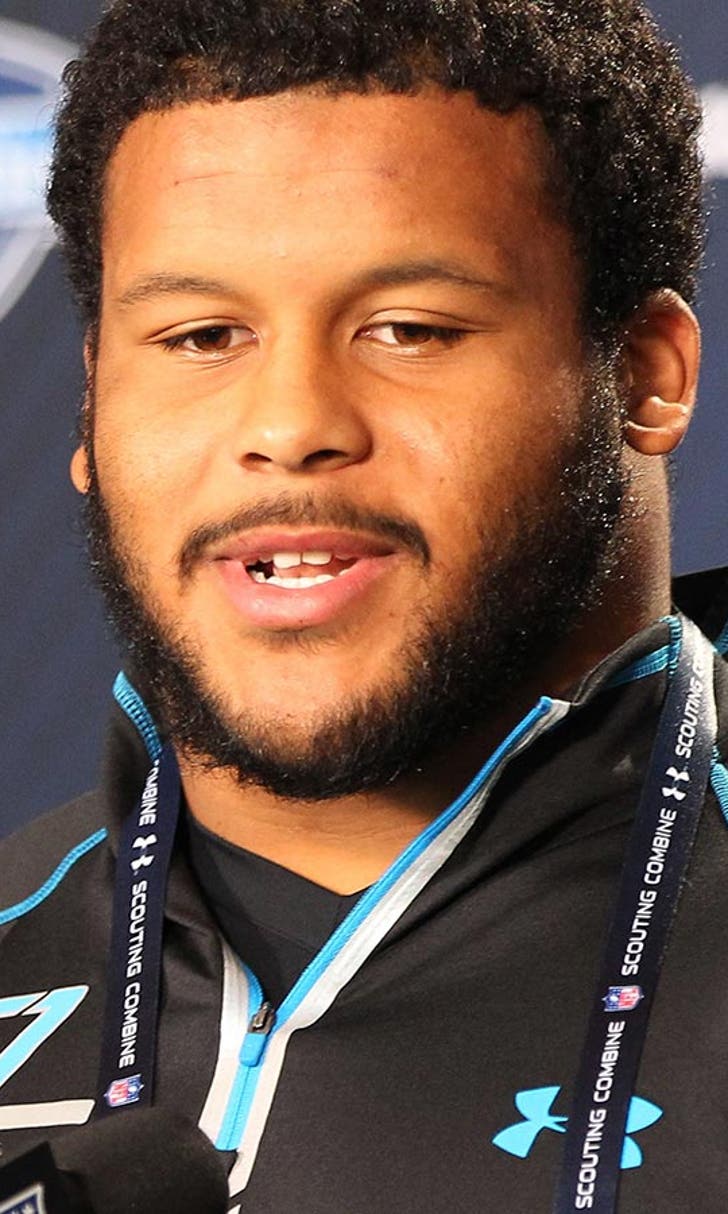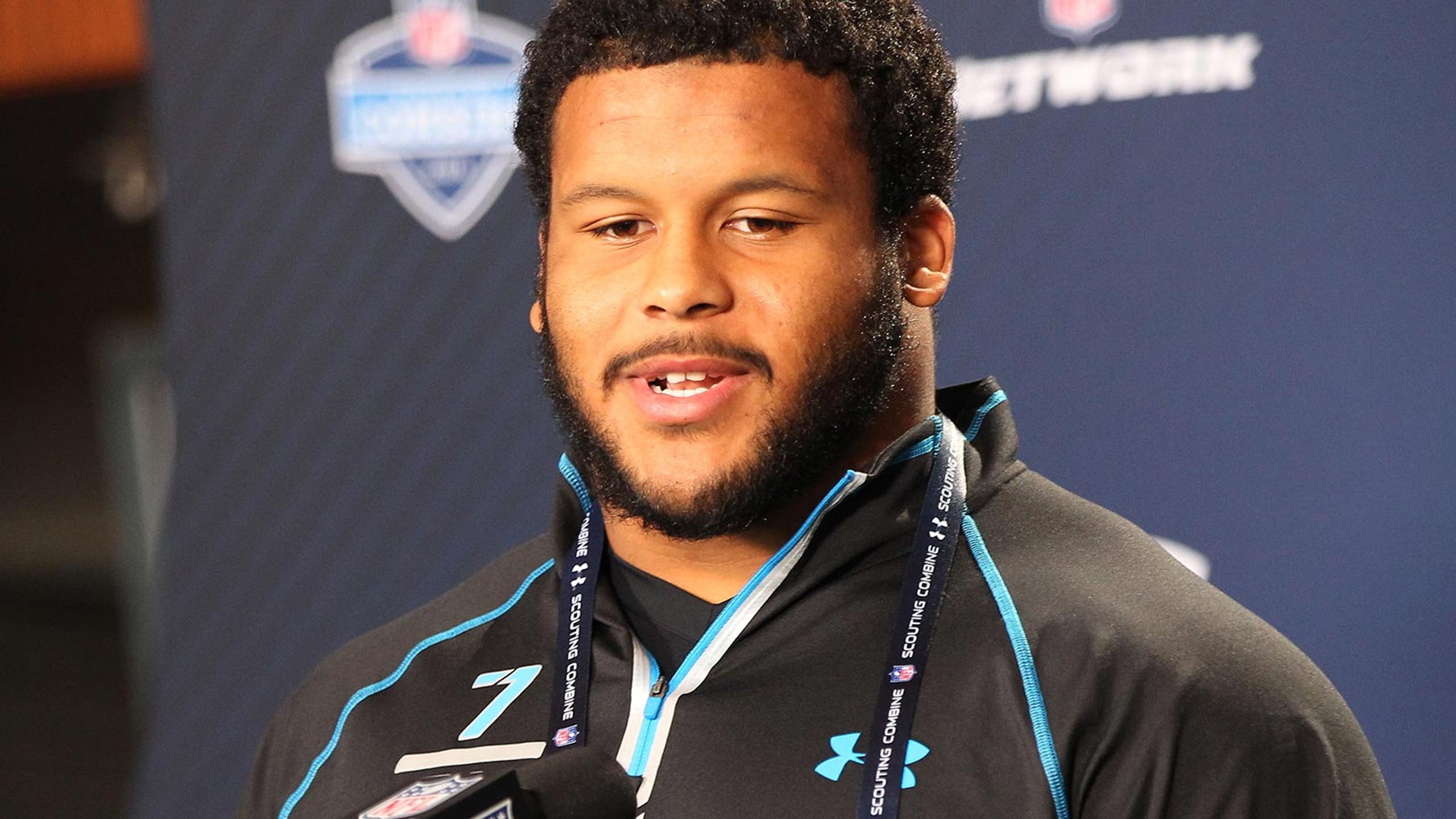 Aaron Donald on what was discussed during his visit with Cowboys
BY foxsports • March 19, 2014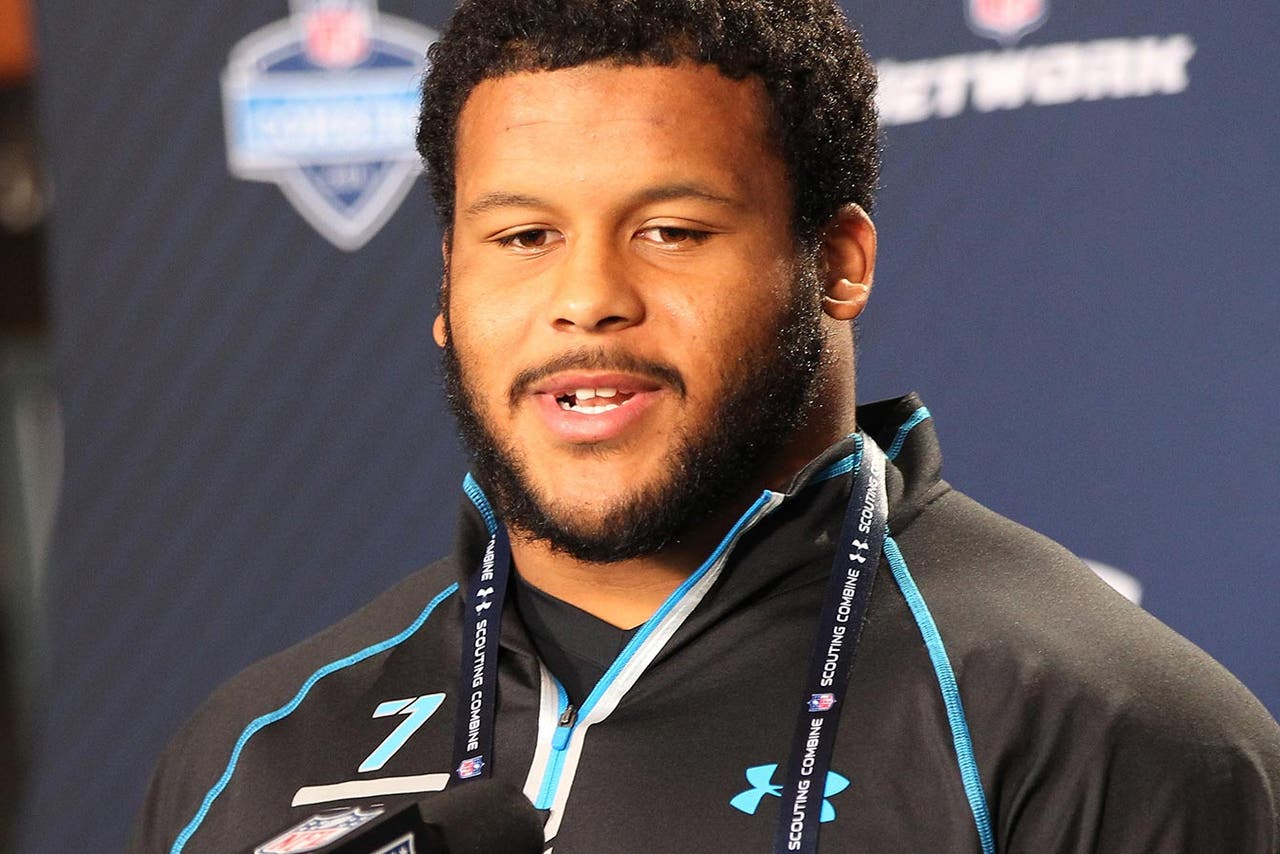 Aaron Donald has become a popular name in Dallas over the last few months. The standout defensive tackle out of Pittsburgh is considered by many experts to be a perfect fit for the Dallas Cowboys.



Most mock drafts have Donald going either to the Chicago Bears at No. 14 or to the Cowboys at No. 16 in the first round of May's NFL Draft.



Donald is considered to be a 3-technique defensive tackle in a 4-3 scheme. But the Cowboys agreed to contract terms with a veteran free agent 3-technique Tuesday night.



So how does the Henry Melton deal affect Donald?



"You never know," Donald said Wednesday morning on 105.3 The Fan [KRLD-FM]. "At the end of the day you never know what team still wants what player. You just never know with the draft."



Donald met with the Cowboys last month during the scouting combine in Indianapolis. According to Donald, there weren't any surprises during the meeting.



"Pretty much when I talked with the Cowboys, they wanted to get my football knowledge, get to know about me and the way I play the game and the way I learned the game," Donald said.



While that visit was pretty straightforward, that wasn't the case with the Cincinnati Bengals. Donald said the Bengals started their interview by saying five words. He was told to remember those words. At the end of his interview, they asked him for the words.



Donald said he remembered three out of five. The three? Baseball, yellow and tree.



"They want to see how you react to certain things," Donald said. "It is what it is. To be at the next level it's the process you got to go through."



During his senior year, Donald was college football's most dominant defender. He was named All-American and ACC Defensive Player of the Year while also winning the Bednarik, Lombardi, Nagurski and Outland awards. In 13 games, Donald finished with 59 tackles, 28.5 tackles for loss and 11 sacks.



"I fell like I'm a well-rounded football player," Donald said. "I feel I can rush the passer well. I feel like I can play the run even better than what I did starting off to when I got in my senior year, as far as making plays in the backfield and just being able to break down film a lot better.



"You got to become a student of the game. You got to learn the game before you can go out there and play fast."



Donald added: "It's a long process. There's still a lot more work I got to do."
---