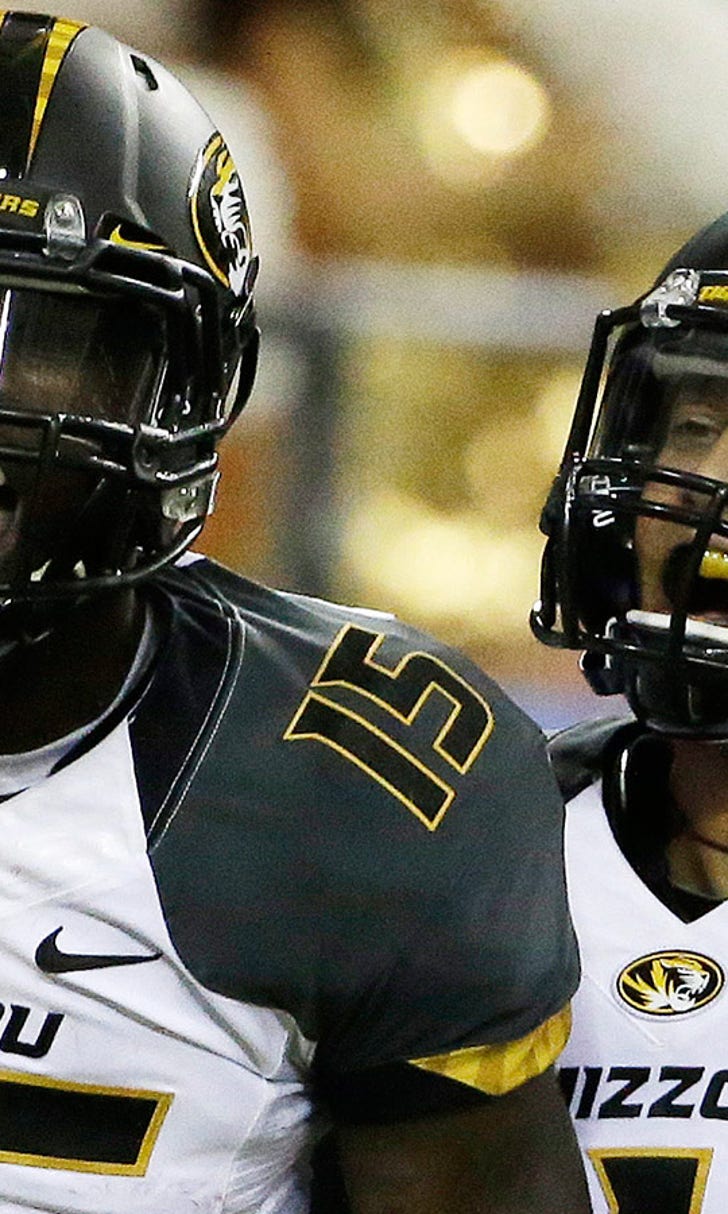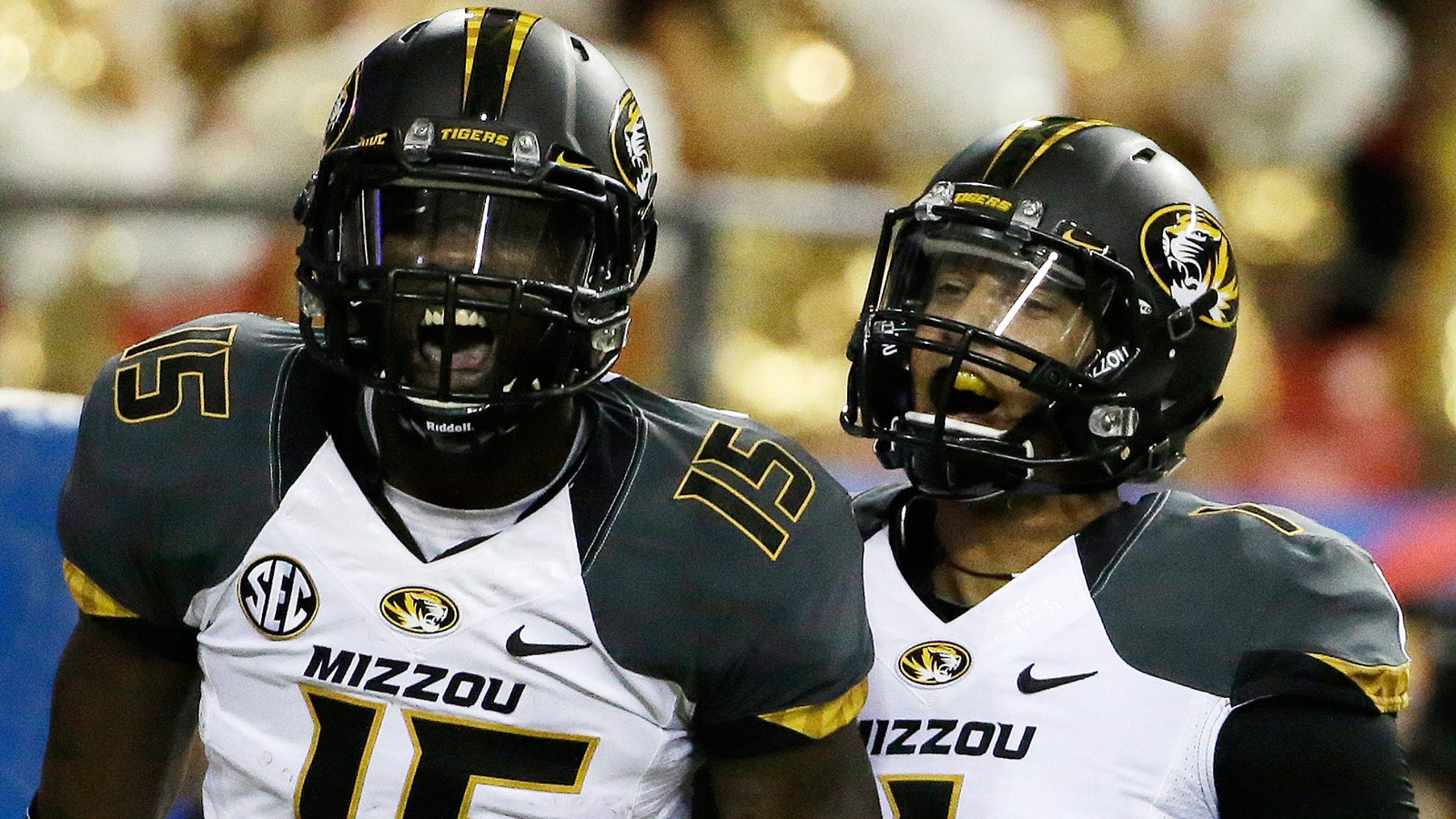 A tip of the cap to Mizzou's most valuable offensive players
BY foxsports • December 11, 2013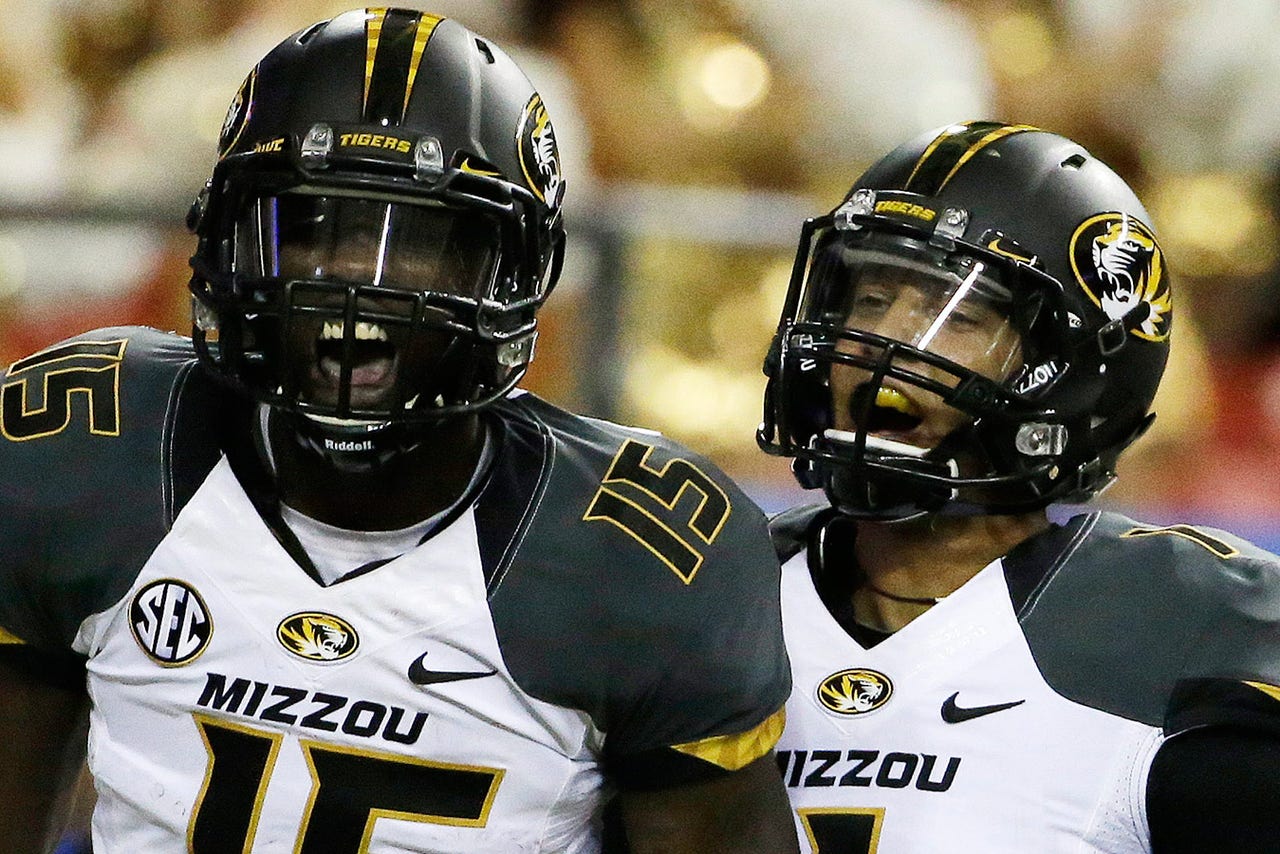 One of the biggest plays of the Missouri football season came late in the third quarter of the season opener against visiting Murray State.
On first-and-10 from Mizzou's 32-yard line, Henry Josey took a handoff from Maty Mauk, burst through a hole on the right side of the offensive line and sprinted down the sideline, leaving in his wake a trail of helpless defensive backs.
Josey dived into the end zone to finish off the 68-yard touchdown run and put an exclamation point on his triumphant return from the knee injury he had suffered nearly two years earlier.
It turned out to be one of many highlights for the Tigers and Josey, who was one of the key contributors during the Tigers' 11-2 campaign, which included an SEC East title and an invitation to the Cotton Bowl next month.
Yes, a breakthrough season of this scope required a roster full of contributors. But some, like Josey, were more critical to the team's success than others. Following are the most valuable players on the offensive side of the ball. Defensive MVPs? You'll get your due tomorrow.
HENRY JOSEY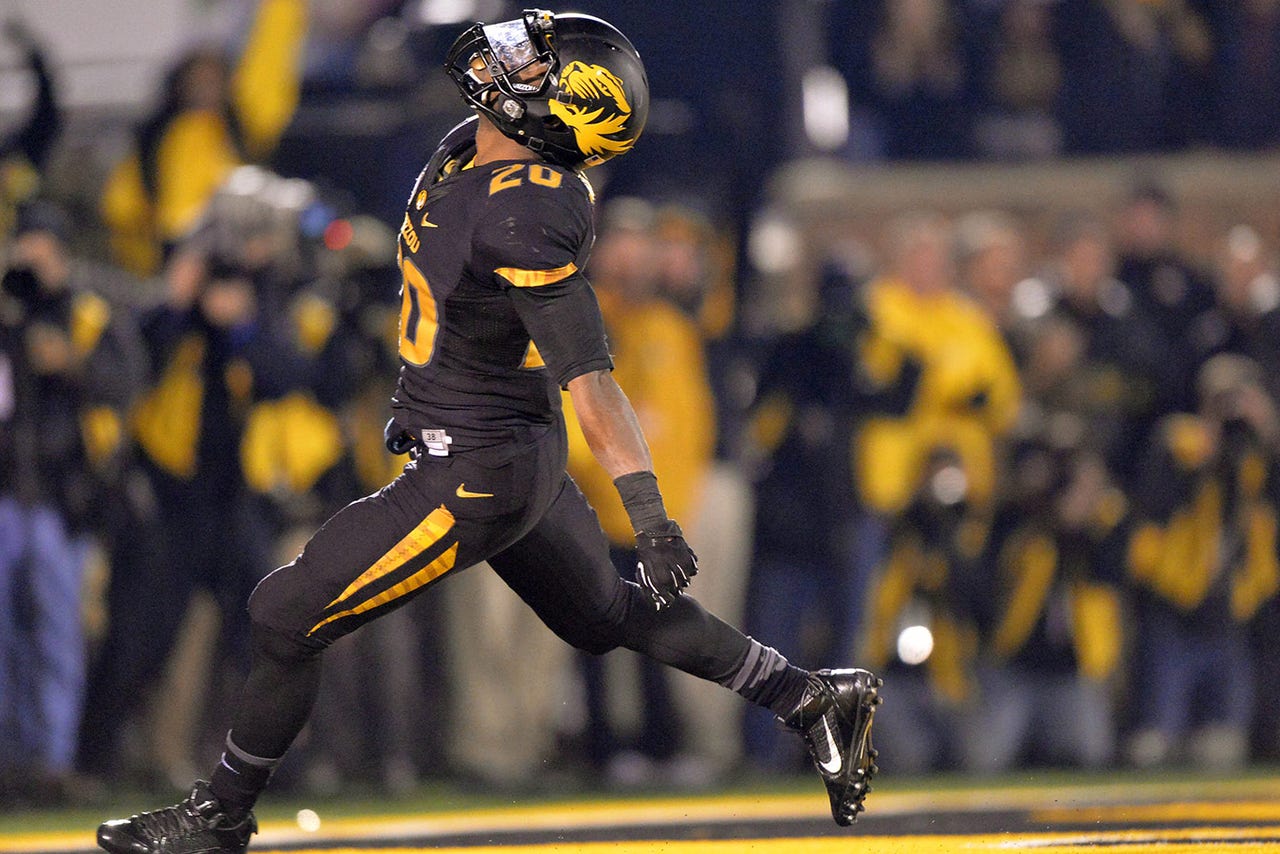 More than just a feel-good story, Henry Josey was the key cog in Mizzou's running game.
The return to form of the redshirt junior running back was one of the best stories in college football this fall.
It wasn't just that Josey returned from the devastating knee injury he suffered late in the 2011 season --after he had rushed for 1,168 yards and nine touchdowns --and caused him to miss all of the 2012 campaign. It was that he returned to the field and didn't miss a beat.
Josey rushed for a team-high 1,074 yards, averaging 6.6 yards per carry, and scored a team-best 14 total touchdowns. He topped 100 yards rushing in four games, including 123 against Auburn in the SEC title game. He had 427 yards rushing the last four games.
Josey racked up those numbers despite sharing carries with Russell Hansbrough and Marcus Murphy. Those three backs, who are all likely to return for next season, combined for 2,305 yards rushing and 28 total touchdowns.
But statistics can't measure Josey's impact on his teammates, and what his hard work to rehab and return really meant to this 2013 Mizzou turnaround season.
JUSTIN BRITT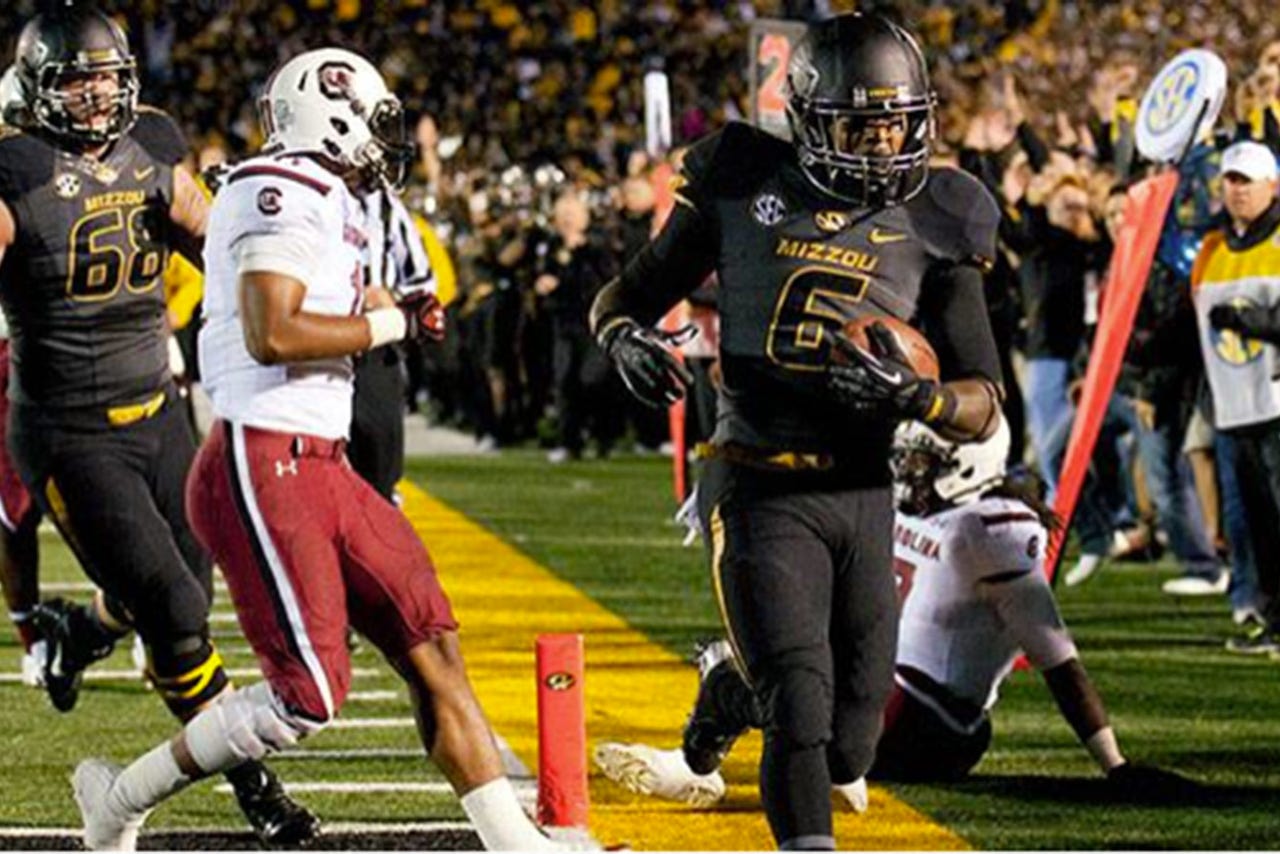 Justin Britt (68) anchored the offensive line and earned AP first-team All-SEC honors.
The Tigers' redshirt senior left tackle was Mizzou's most experienced offensive lineman and anchored that group this season.
After appearing in 13 games as a reserve in 2010, Britt started 13 games at left tackle as a sophomore in 2011 and started nine games at either left or right tackle as a junior last season before suffering a season-ending knee injury.
Britt once again started every game this season at left tackle and earned some impressive accolades for his play.
The 6-foot-6, 320-pounder paved the way up front as the Tigers ran for 3,074 yards and 32 touchdowns and passed for 3,334 yards and 30 touchdowns.
He was selected the SEC Offensive Line Player of the Week following the Tennessee game, in which he graded out at 94 percent with three pancake blocks. He earned first-team All-SEC honors from the Associated Press and was selected to the All-SEC second team by the league's coaches.
We'd be remiss if we didn't mention the rest of the offensive line, which was a key factor in the Tigers' success this season.
Britt, senior left guard Max Copeland, sophomore center Evan Boehm, sophomore right guard Connor McGovern and junior right tackle Mitch Morse combined to start 11 of the 13 games together. Britt, Boehm, McGovern and Morse started every game. Anthony Gatti, a junior, started two games at left guard when Copeland was out with an ankle injury.
L'DAMIAN WASHINGTON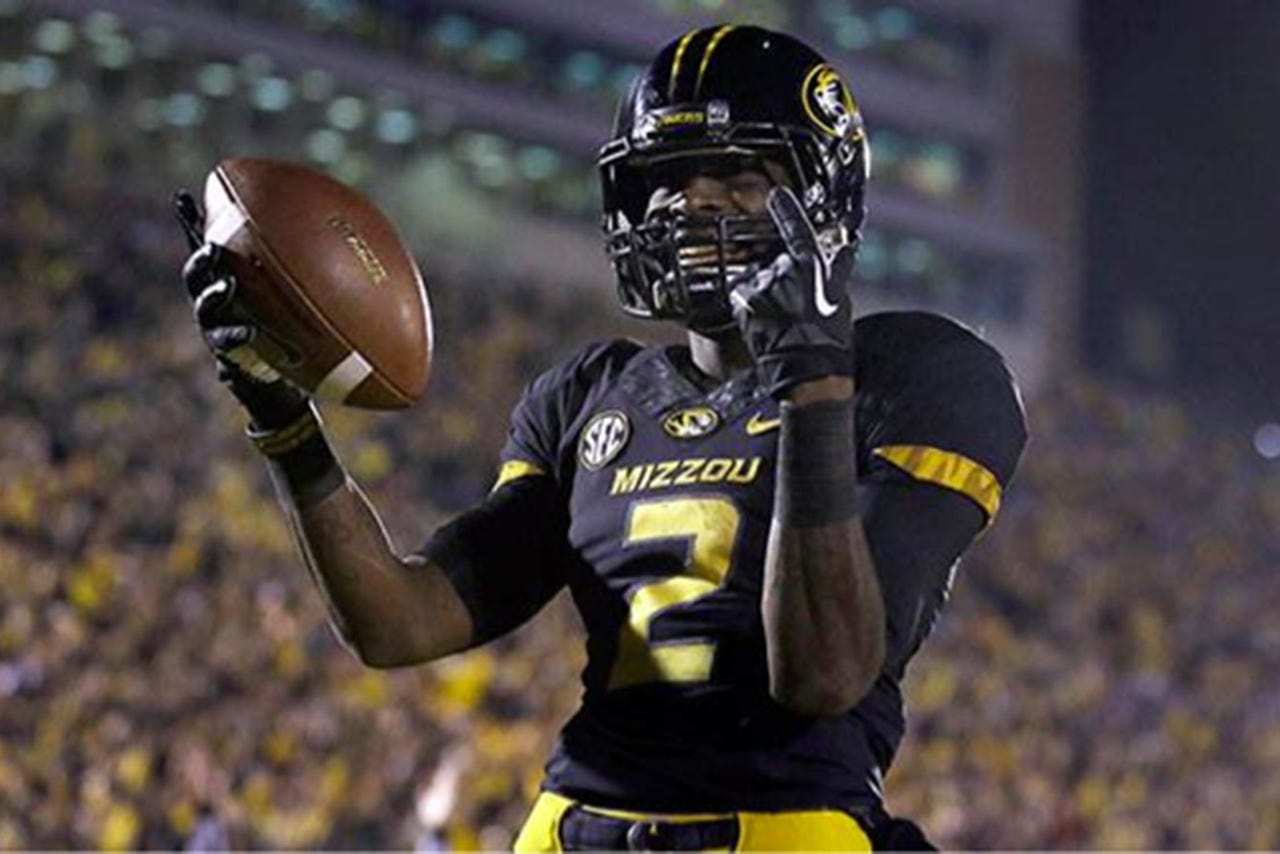 L'Damian Washington leads the Tigers with 853 receiving yards.
Washington came to Columbia with little fanfare --he was rated by Rivals.com as the 51st-best prospect in Louisiana as a high school senior --but became a solid contributor as a sophomore and started 12 games as a junior.
This fall, in his redshirt senior season, Washington broke out.
The 6-4, 200-pounder emerged as one of the SEC's better wide receivers when he caught 47 passes for a team-high 853 yards, an average of 18.1 yards per catch, and 10 touchdowns. He also produced one of the most memorable moments of the season when he caught a 96-yard touchdown pass against South Carolina.
Washington's emergence on the perimeter also helped open up opportunities for Dorial Green-Beckham on the other side and Marcus Lucas in the slot.
DORIAL GREEN-BECKHAM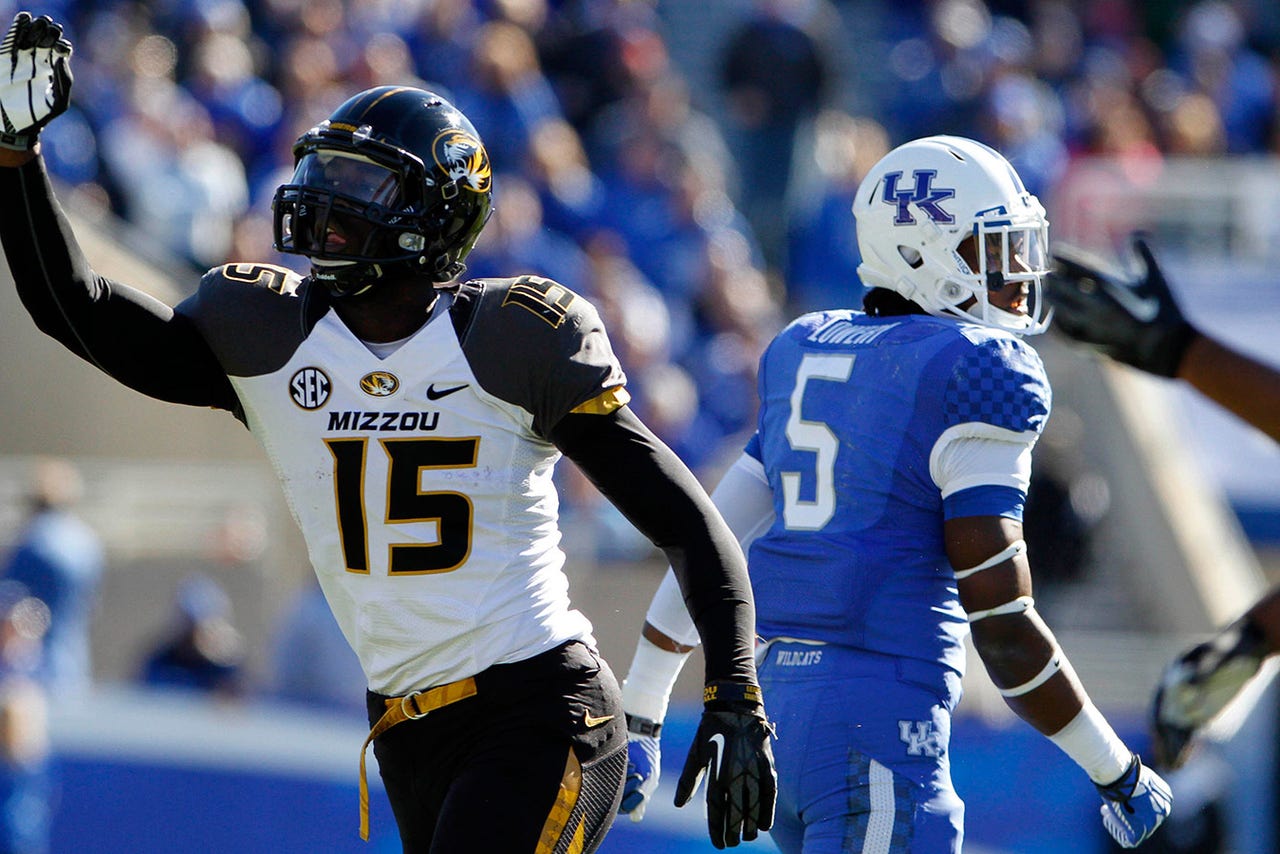 Dorial Green-Beckham set a school record with four touchdown catches against Kentucky.
Green-Beckham had a decent debut season a year ago, when he caught 28 passes for 395 yards and five touchdowns as a true freshman.
But this season, the 6-6, 220-pound sophomore showed everyone what made him so special as a high schooler and earned him the lofty status as the nation's No. 1 overall prospect from Rivals.com.
Green-Beckham caught 55 passes, tying Lucas for the team lead, for 830 yards and a team-best 12 receiving touchdowns. He had eight catches at Indiana, topped 100 yards receiving in three games and caught a Mizzou-record four touchdown passes at Kentucky.
In his final four games, Green-Beckham caught 22 passes for 357 yards and seven touchdowns. He had 13 catches for 237 yards and three touchdowns in the final two games against Texas A&M and Auburn.
Green-Beckham was a second-team All-SEC selection by the Associated Press.
It will be interesting to see what DGB can do next season. He'll be Maty Mauk's No. 1 option, with Washington and Lucas moving on, and will probably have to deal with double teams every time he takes the field. If he has another strong season, he could be a first-round draft pick in 2015.
JAMES FRANKLIN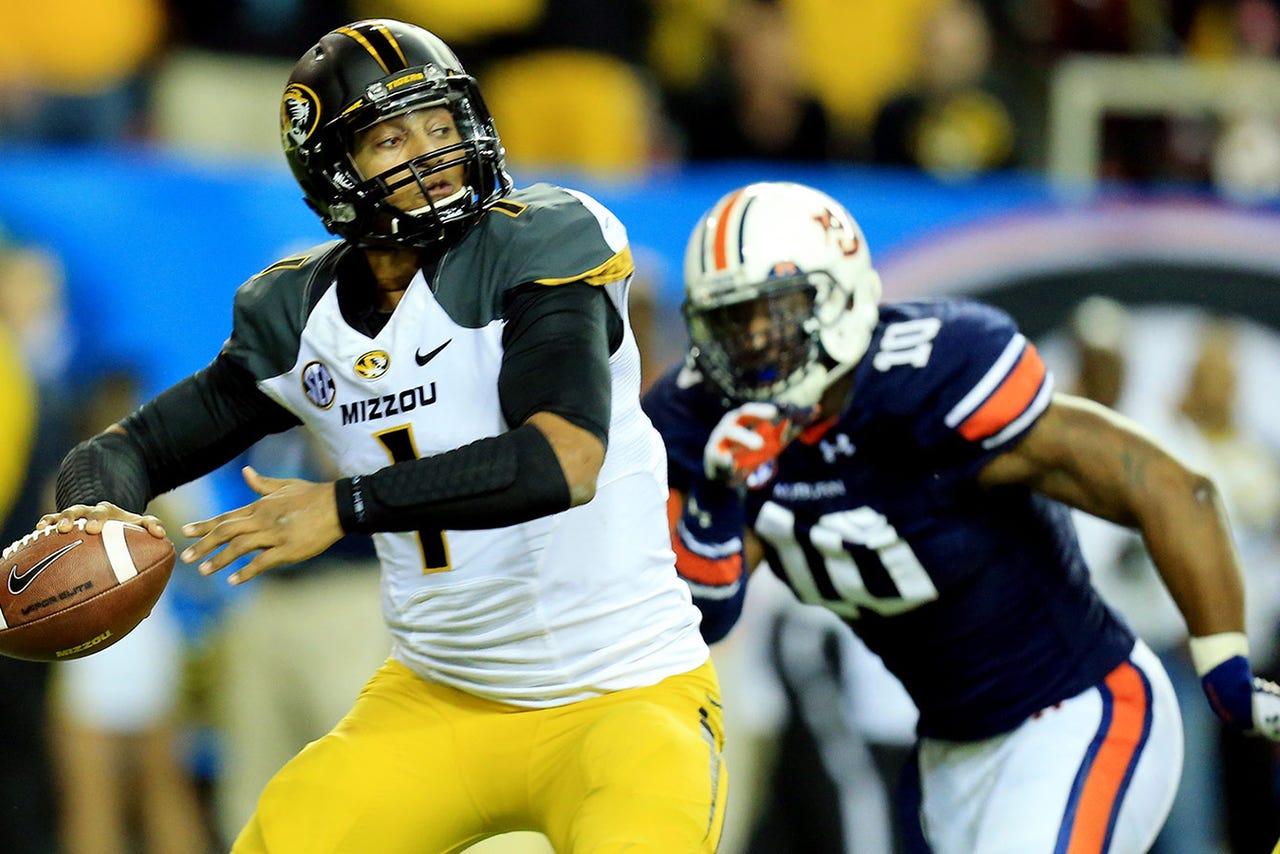 James Franklin regained his sophomore form and won eight of his nine starts.
The off-season was filled with questions about whether Franklin, coming off an injury-plagued junior season, would outperform Mauk, a redshirt freshman, to win the starting job at quarterback.
It shouldn't have been a question. Franklin came out with something to prove and did just that, displaying the dual-threat skills that had made him so effective as a sophomore.
Franklin missed four starts with a shoulder injury he suffered in the win at Georgia, yet completed 65.6 percent of his passes for 2,255 yards, 19 touchdowns and five interceptions, and ran for 474 yards and four scores in leading the Tigers to eight wins in nine starts.
The Texas native will conclude his career next month as one of the most successful quarterbacks in school history. With one game left he is already third in career passing touchdowns (51) and fifth in passing yards (6,788), and his 21 rushing touchdowns are one away from tying Tony Temple for 10th in school history.
We also have to give a nod to Mauk. Without his relief work there's no telling what would have happened to the Tigers' season. Mauk completed 51.2 percent of his passes for 1,039 yards, 10 touchdowns and two interceptions, with 156 yards rushing and a touchdown. He will have to improve his accuracy, but Mizzou's offense looks like it will be in good hands under his leadership in 2014.
You can follow Nate Latsch on Twitter (@natelatsch) or email him at natelatsch@gmail.com.
---