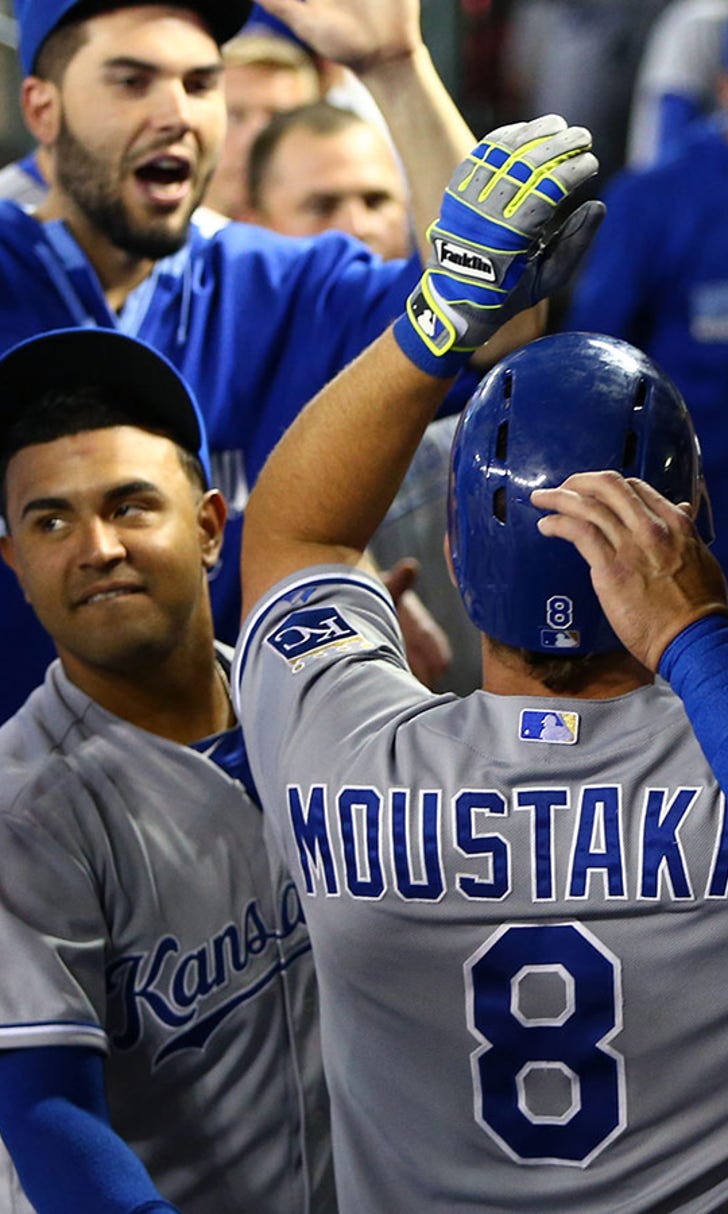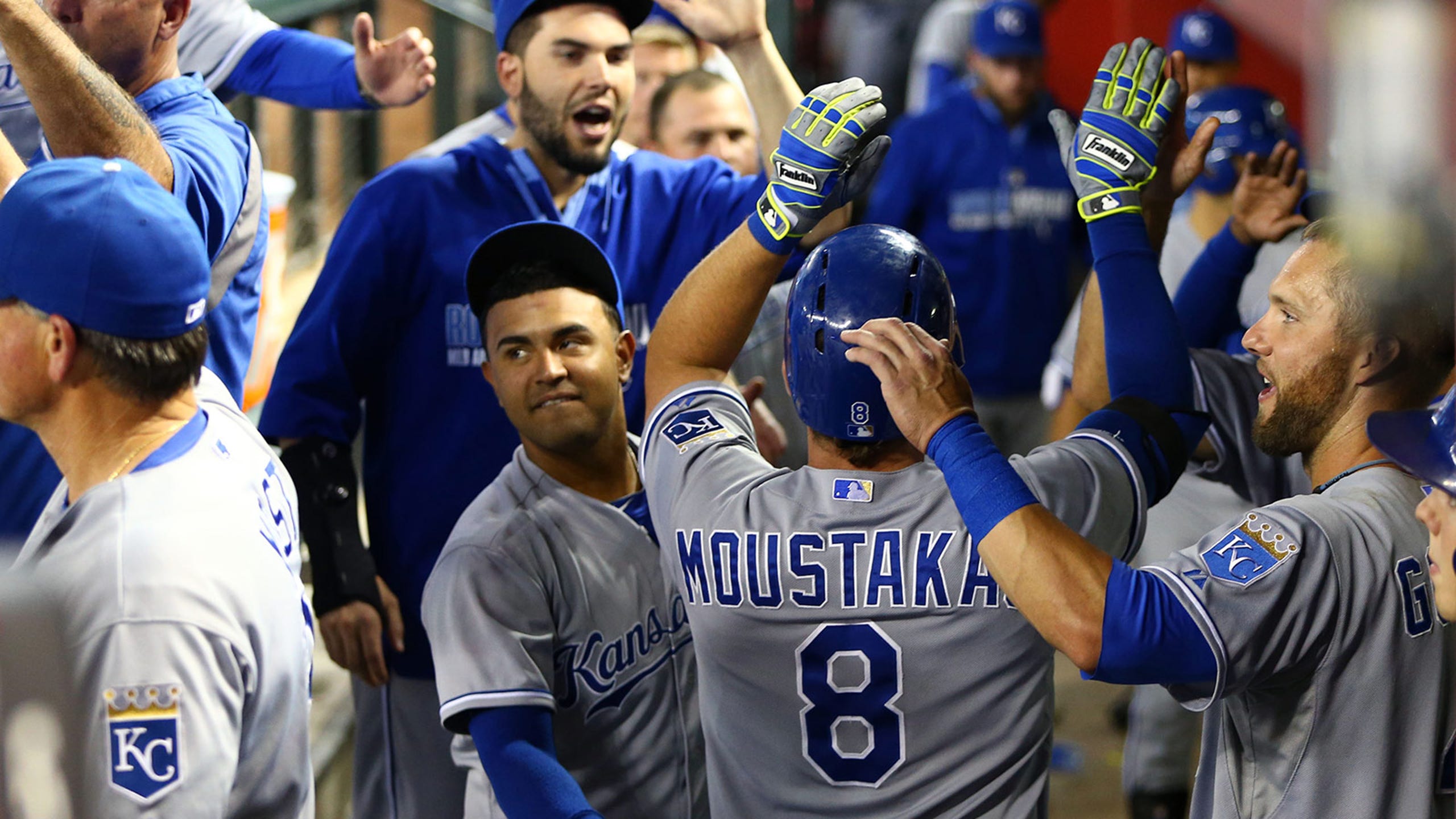 A patient Moose is a better Moose -- by far
BY foxsports • August 7, 2014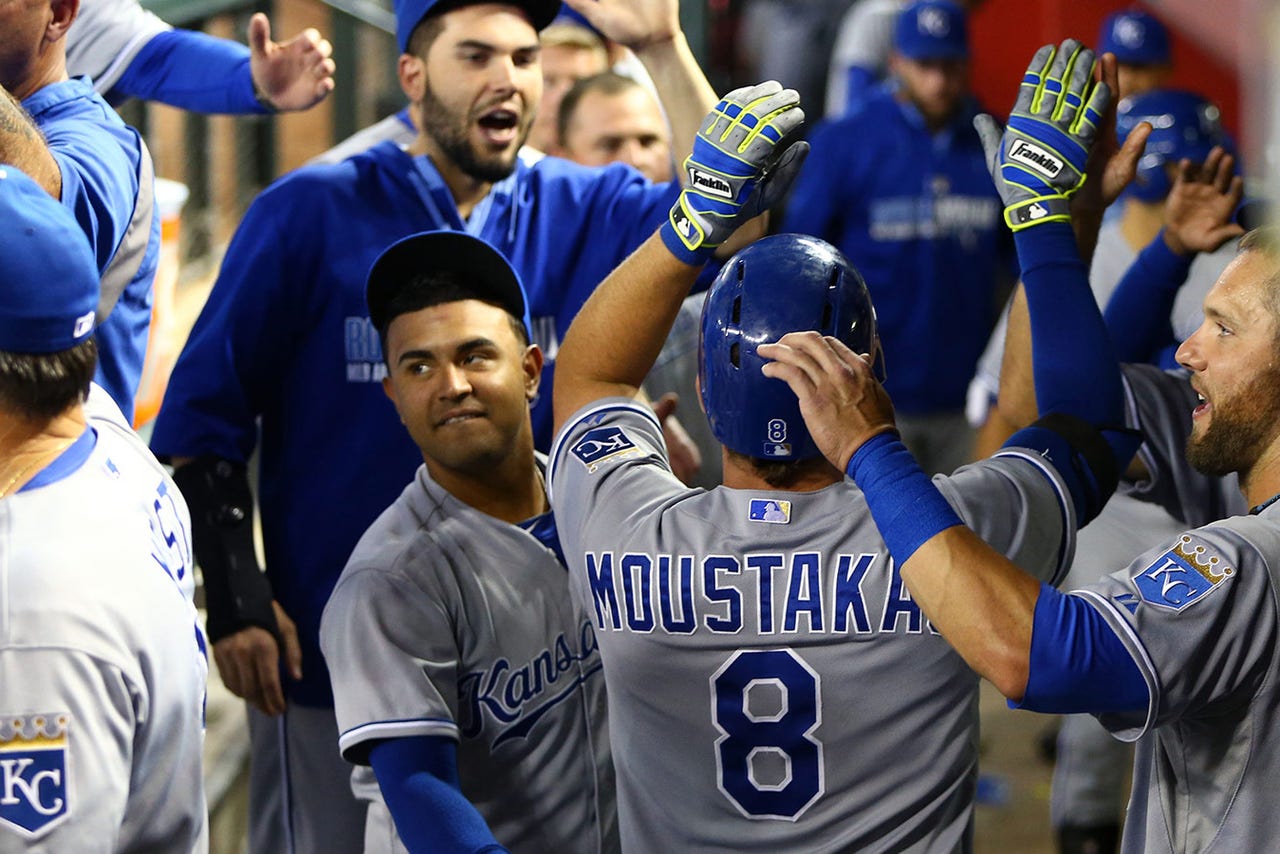 KANSAS CITY, Mo. -- All you had to do was observe the game Royals third baseman Mike Moustakas had Wednesday night to recognize why the team's front office is so reluctant to give up on him.
Moustakas was the Royals' entire offense essentially, blasting a two-run homer in the second inning, and then a clutch two-out RBI hit in the fourth to give the Royals a 3-2 lead.
But the play that really got everyone's attention came in the ninth. With one out and runners on first and third, and the Royals really needing a tack-on run, Moustakas smashed a one-hopper toward right field.
Arizona second baseman Aaron Hill dived to his left and made a brilliant stop. Hill got up to his knees, turned and fired to the shortstop, whose relay beat Moustakas -- who had slid headfirst into the bag at first -- for what appeared to be an inning-ending double play.
No tack-on run.
But wait. Manager Ned Yost challenged and the replays confirmed that the hustling Moose indeed beat the relay throw. Run scored.
And that was a crucial run because closer Greg Holland got nicked in the bottom of the ninth for a run. The Royals held on for a 4-3 win.
Thanks to Moose.
It's that kind of game that keeps the Royals coming back for more when it comes to Moustakas.
Let's not forget that Moustakas also leads the team in homers with 14, despite a two-week stint in the minors.
The problem, of course, is that in the past two seasons, Moustakas has gotten off to horrendous starts with the Royals -- both times coming after huge offensive spring trainings.
Moustakas was hitting just .152 this year with a woeful .558 on-base percentage on May 20, prompting a demotion. But since returning from Triple-A Omaha, he has seven doubles, 10 homers, 29 RBI and a .729 OPS.
It was like that in 2013, too. After a horrific start, Moustakas hit a respectable .259 with a .699 OPS after May 25. That included 20 doubles, eight homers and 30 RBI.
Maybe the Royals should just keep him in Arizona until the end of May next season, then let him rejoin the team.
But seriously, this season, the problem with Moustakas is really quite simple: When he gets overanxious at the plate, he is doomed.
Moustakas is the worst first-pitch hitter on the team, hitting just .100 when he hacks that quickly. (By the way, Lorenzo Cain is the best first-pitch hitter at 15 for 33).
It's not that Moustakas is generally a wild swinger. He is swinging at pitches outside the zone just 30.8 percent of the time this season, actually below his career 33.2 percent average, according to fangraphs.com.
Moustakas' problem is hacking at that first pitch. Of course, sometimes that first pitch is a strike, and he is not a great hitter when he falls behind in the count (.187).
But when Moustakas is patient and works the count, and he actually gets ahead in the count, he is All-Star material: a .307 hitter with a .434 on-base percentage and a whopping 1.170 OPS.
The bottom line? A patient Moose is a better Moose. And a summer Moose is better than an April or May Moose.
You can follow Jeffrey Flanagan on Twitter at @jflanagankc or email him at jeffreyflanagan6@gmail.com.
---