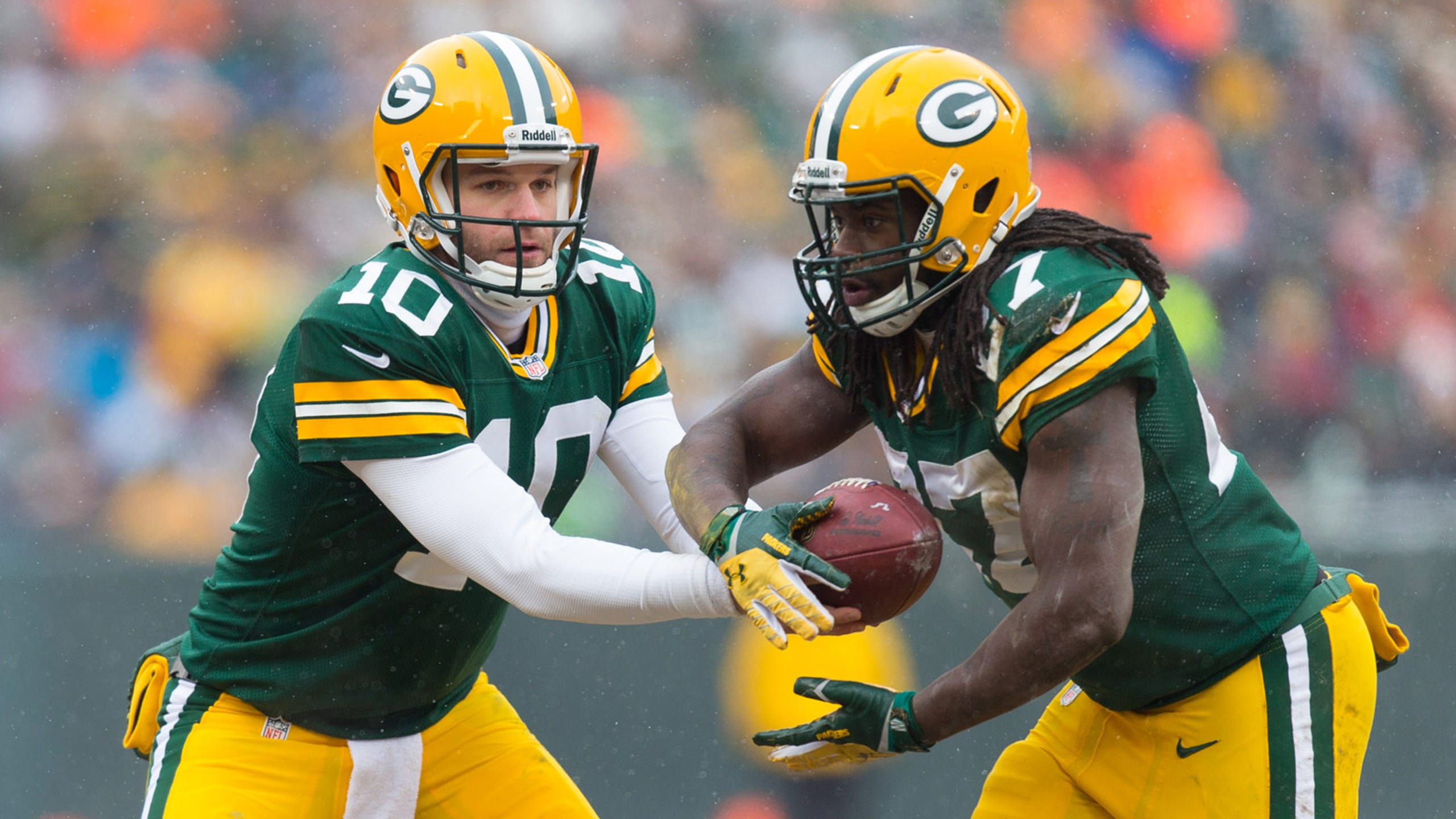 5 things to watch: Packers desperate for win versus Steelers
BY foxsports • December 21, 2013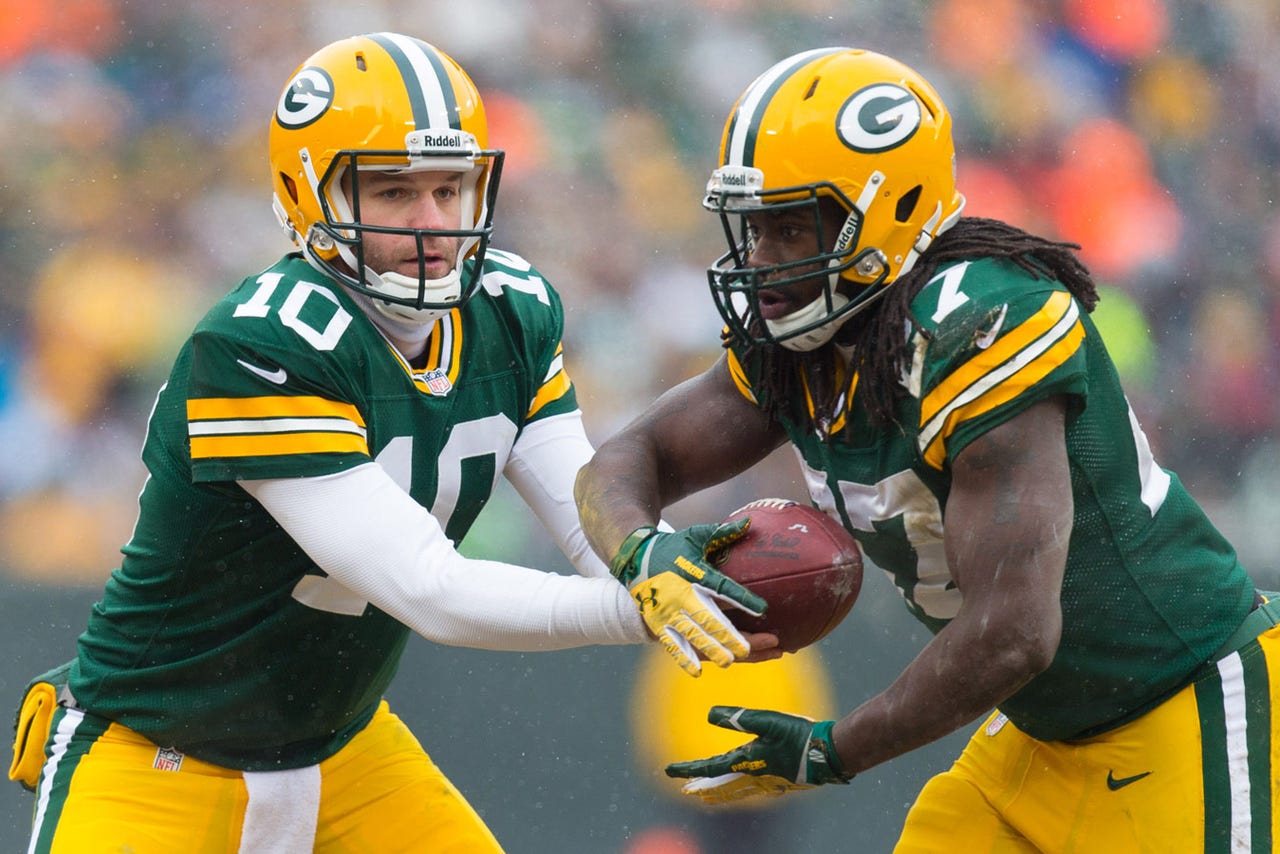 The long-awaited, much-discussed -- albeit expected -- official answer on Aaron Rodgers' status for this game was announced Friday afternoon, with the former NFL MVP being ruled out for the seventh consecutive week as he recovers from a fractured left collarbone.
That means Matt Flynn will be under center once again, getting the start for the fourth game in a row. While he's certainly not of Rodgers' ability, Flynn has led the Packers to back-to-back wins, both of which came with double-digit second-half comebacks.
Flynn has improved in each of his starts, beginning with his horrible performance on Thanksgiving in Detroit (10-for-20 passing for 139 yards and one interception) but most recently with his impressive play in Dallas, completing 26 of 39 passes for 299 yards with four touchdowns and one interception.
The Steelers are ranked No. 8 in the NFL in passing yards allowed, but they're No. 28 in sacks and are one of only four teams with fewer interceptions than what Green Bay has. So, Flynn should be able to operate well against what's altogether a below-average passing defense.
2. Lacy's opportunity to show the Steelers what they're missing
Pittsburgh could have drafted Eddie Lacy in the second round. While every NFL team passed on Lacy at least once in the draft, the Steelers actually went for a running back, opting for Le'Veon Bell with the 48th pick. It was 13 spots later that the Packers were fortunate to have Lacy fall to them.
"I mean, you can use it for motivation, but I'm not one to use external factors for motivation," Lacy said this week.
After missing the first three games this season, Bell has had a fine rookie year. He's been the starter for all 11 games in which he's been healthy, totaling 646 yards (but with an unimpressive 3.3 per-carry average) and six rushing touchdowns. Bell has been very good catching passes out of the backfield with 43 receptions for 388 yards, numbers that are better than Lacy.
But this season, Lacy has been the clear-cut better of the two rookie running backs. Playing on a sprained right ankle in Dallas, Lacy still dominated and was named the NFC's offensive player of the week. When it's awards season, there's a good chance that Lacy will walk away with the hardware for NFL offensive rookie of the year.
3. Packers 25th-ranked run defense vs. Steelers 31st-ranked run offense
Green Bay's run defense was destroyed again, allowing DeMarco Murray to control the game last weekend in Dallas. If it wasn't for the Cowboys forgetting about him in the second half, Murray would have been the key cog to a Packers loss. This is a problem that persists for Green Bay and, with just two games to go, it's something that likely can't be fixed.
Losing Johnny Jolly to a season-ending neck injury certainly isn't going to help, either.
"Johnny's one of our better run players," defensive coordinator Dom Capers said.
As Capers pointed out, the most logical defensive lineman to take Jolly's snaps would be C.J. Wilson, but he's questionable with an ankle injury and has missed the past three games because of it.
"Hey, I wish we had Johnny, but we don't," Capers said.
Statistically, it would appear that the Packers are catching a break this weekend by facing a 31st-ranked Pittsburgh rushing offense. Capers doesn't see it that way, though.
"Don't let that (fool you)," Capers said of where the Steelers rank. "That's deceiving. This running back (Bell) is a really good player. He's shifty, he's got strength. You watch him play, he'll catch your attention."
It doesn't matter who the running back is that Green Bay is facing right now. The Packers just need to stop somebody on the ground. Anybody. As Capers has said many times, the defense starts with being able to stop the run. When that doesn't happen, the rest of the defense can fall apart quickly.
4. Defending the NFL's No. 3 WR, Antonio Brown
He doesn't have the big name that some of the elite NFL wide receivers have, but the statistics suggest that Antonio Brown is one of the league's best.
Brown is ranked third in the NFL in receiving yards (1,307) and catches (95). Brown has the fourth-most plays of 20-plus yards, so he's a big-play threat, too. He's even No. 4 in first-down receptions, so Ben Roethlisberger is often looking Brown's way when the Steelers need to move the chains.
"He's not the biggest guy, but he's very shifty," Capers said of Brown. "He's explosive. Very good quickness. You want to keep people coming with leverage from outside in, inside out. They try to use his ability; this team will run an awful lot of wide receiver screens. Ben has the ability, I think, to audible to that any time he's one-on-one. You'll see him get the ball out of his hands and get the ball to Brown and try to let him run with it."
Roethlisberger has had a very good season, as well. He's ranked in the top 10 in the NFL in passer rating, completion percentage, yards and touchdowns. Roethlisberger's top target is clearly Brown, so the Packers need to try to take him away and force a second-tier receiver like Emmanuel Sanders or Jerricho Cotchery to beat them.
5. Lots of snow in the forecast
It's not a matter of if it will snow Sunday, it's how much snow will fall onto Lambeau Field. There are reports varying from six inches to a foot of snow, but it's also possible that the snowfall ends several hours before the 3:25 p.m. CT kickoff.
Two weeks ago, before the Falcons traveled to Green Bay, the discussion of weather surrounded the fact that Atlanta plays in a dome and hadn't had a game north of Carolina all season. The Steelers, however, are used to cold weather, so a snowy game will hardly make for a home-field advantage.
The Packers have the better running game, so a snowy field would favor Lacy. But in the battle of quarterbacks, Roethlisberger -- with his bigger frame and his 140 career regular-season starts -- is better suited for the snow than Flynn, whose arm strength was already in question even in controlled weather conditions.
"I thought practicing in the snow (on Friday), just being down there, hopefully similar to what we're going to be playing in Sunday," coach Mike McCarthy said.
Follow Paul Imig on Twitter
---