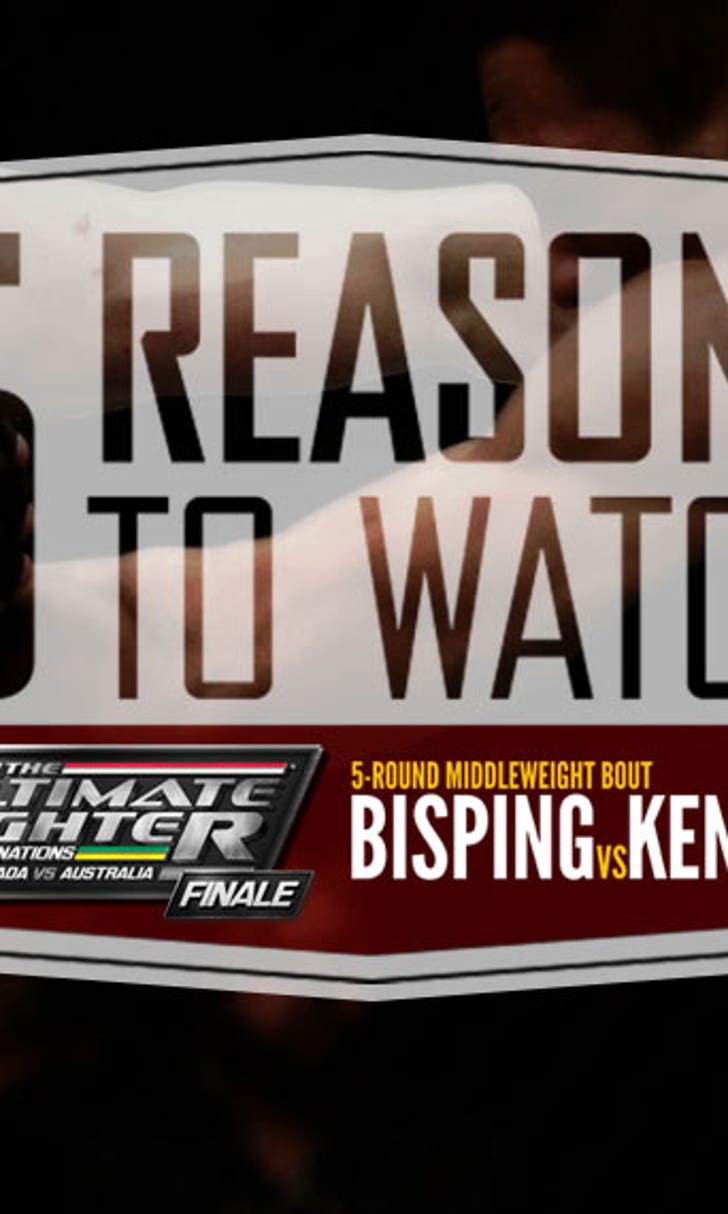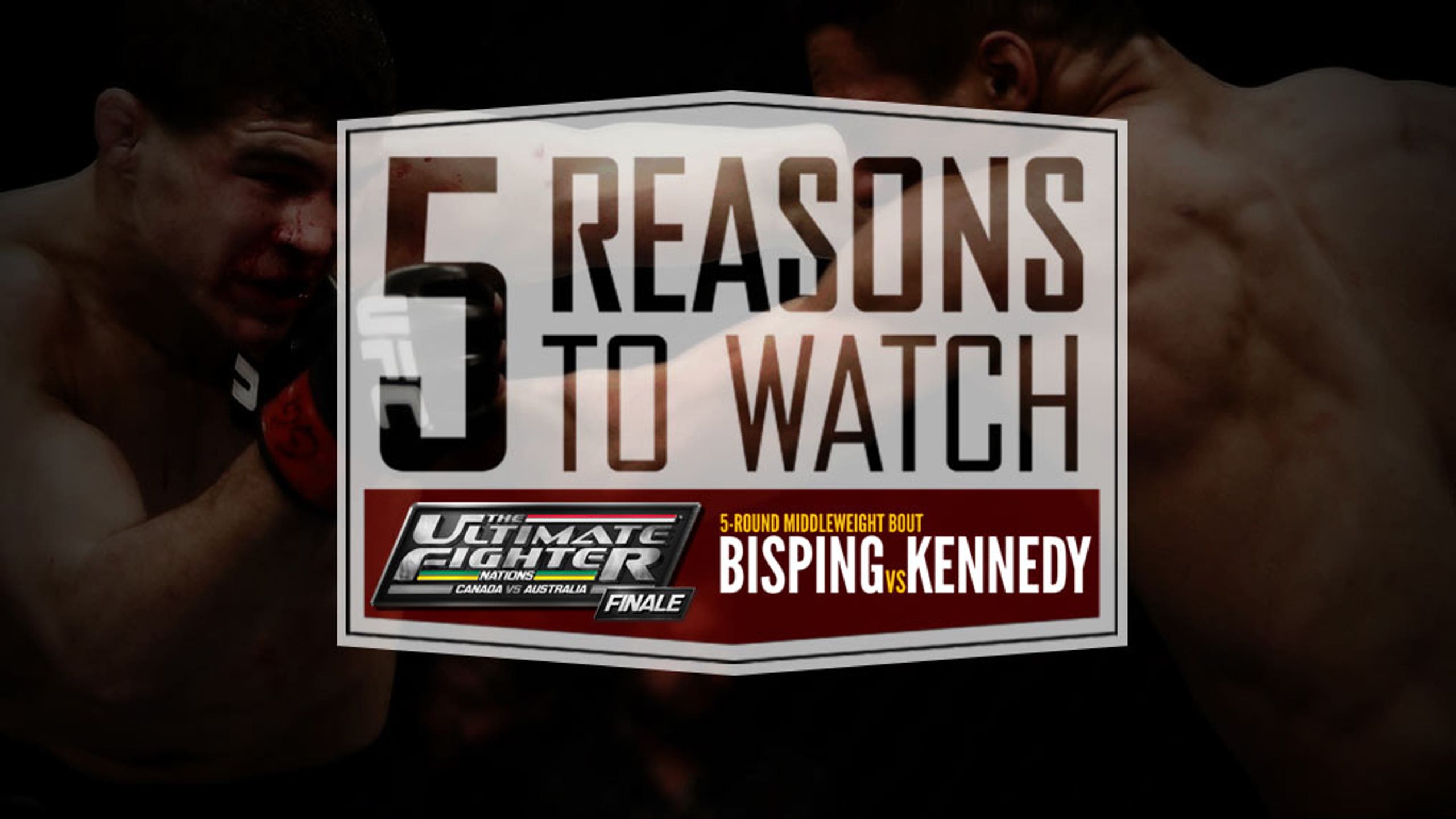 5 Reasons to Watch TUF Nations Finale
BY foxsports • April 11, 2014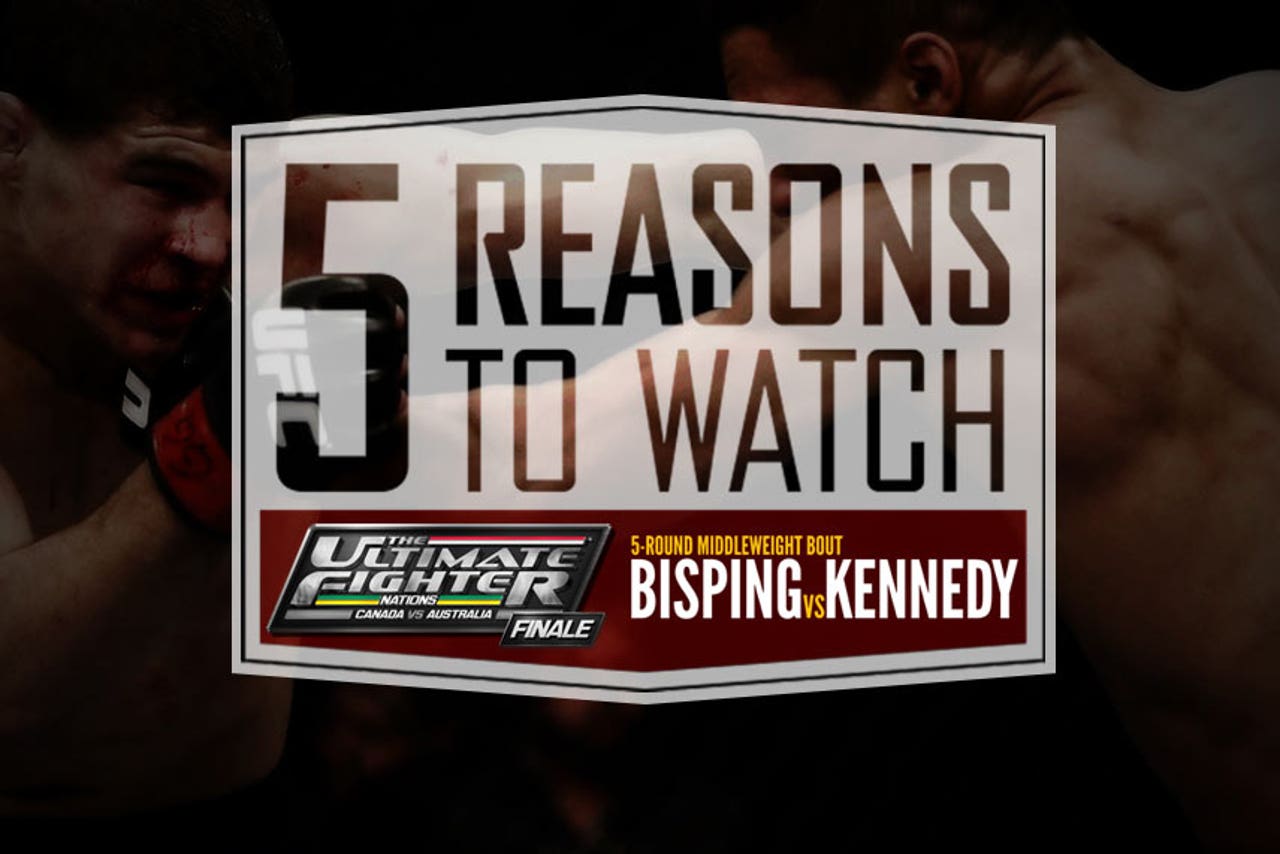 After waiting 18 days between Dan Henderson's knockout win over Shogun Rua and the Octagon's return to Abu Dhabi, we're going back-to-back this week, with the first of the two events, the Ultimate Fighter Nations Finale, up first.
The first event to be held in Quebec City, the card has a decidedly Canadian flavor as you'd expect, with all but three of the bouts featuring a fighter from the host nation.
And this isn't your typical Ultimate Fighter Finale either—rather than having an event built around the cast members, only the four finalists will hit the cage on Wednesday night, with the remainder of the bouts featuring established names and intriguing match-ups.
Need more convincing? You've come to the right place.
Here are 5 Reasons to Watch the Ultimate Fighter Nations Finale.
Bad Blood Boiling Over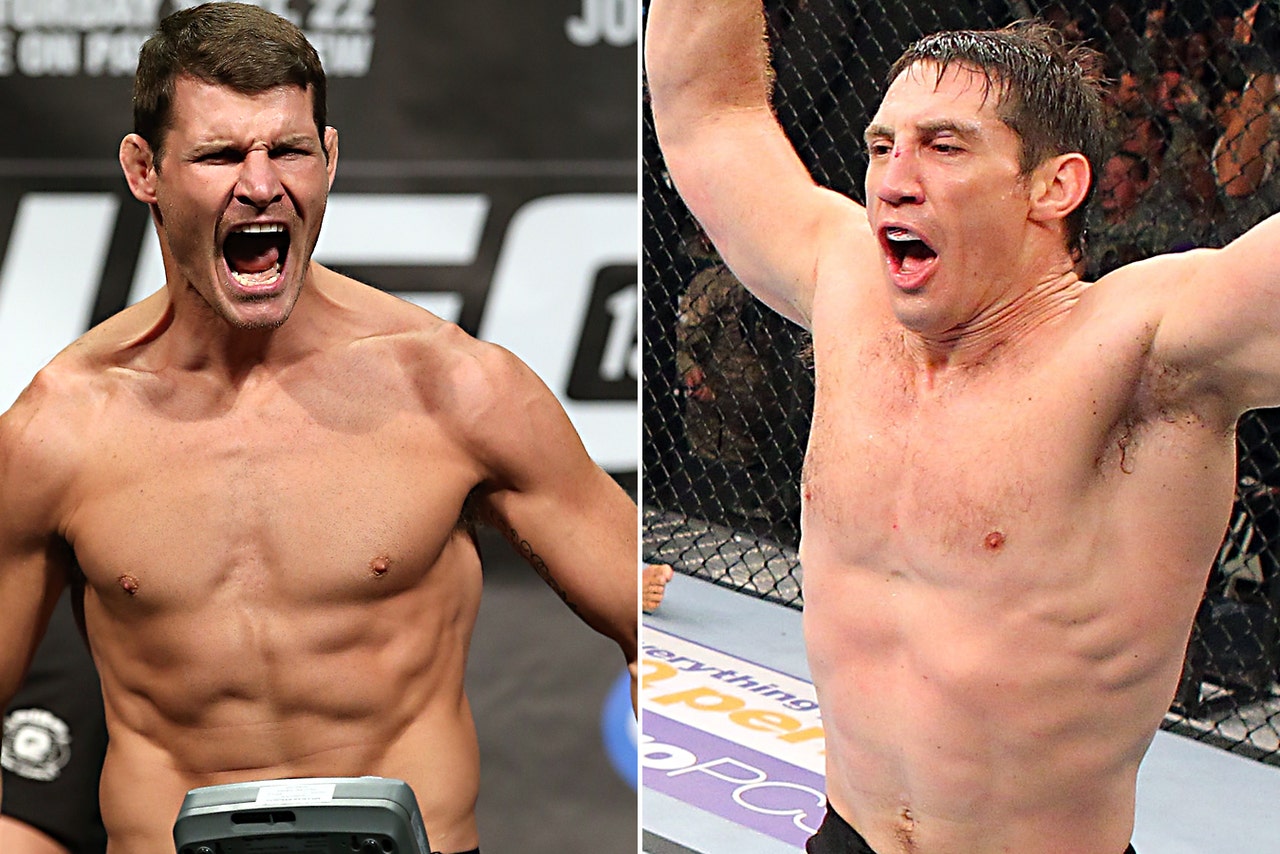 Tim Kennedy and Michael Bisping are two top middleweight contenders, jockeying for better position on the list of title challengers in the 185-pound ranks. That alone is enough to make this a suitable main event and a fight worth watching.
Oh by the way—they can't stand each other.
While there is the automatic begrudging level of respect every fighter has for their fellow cagefigthers, the Army Ranger and the brash Briton have been jawing at each other since long before this fight was booked, turning up the frequency and intensity on their trash talk in the weeks leading up to their encounter.
And that makes it must-see TV.
Bisping is always in the mix and is a much more complete fighter than he ever gets credit for, while Kennedy is one of those guys that isn't great at any one thing, but is annoyingly good at just about everything. Add in the genuine animus between the two and you have the makings of an outstanding fight that could get a little heated on Wednesday night.
Four Fighters, Two Contracts, One Country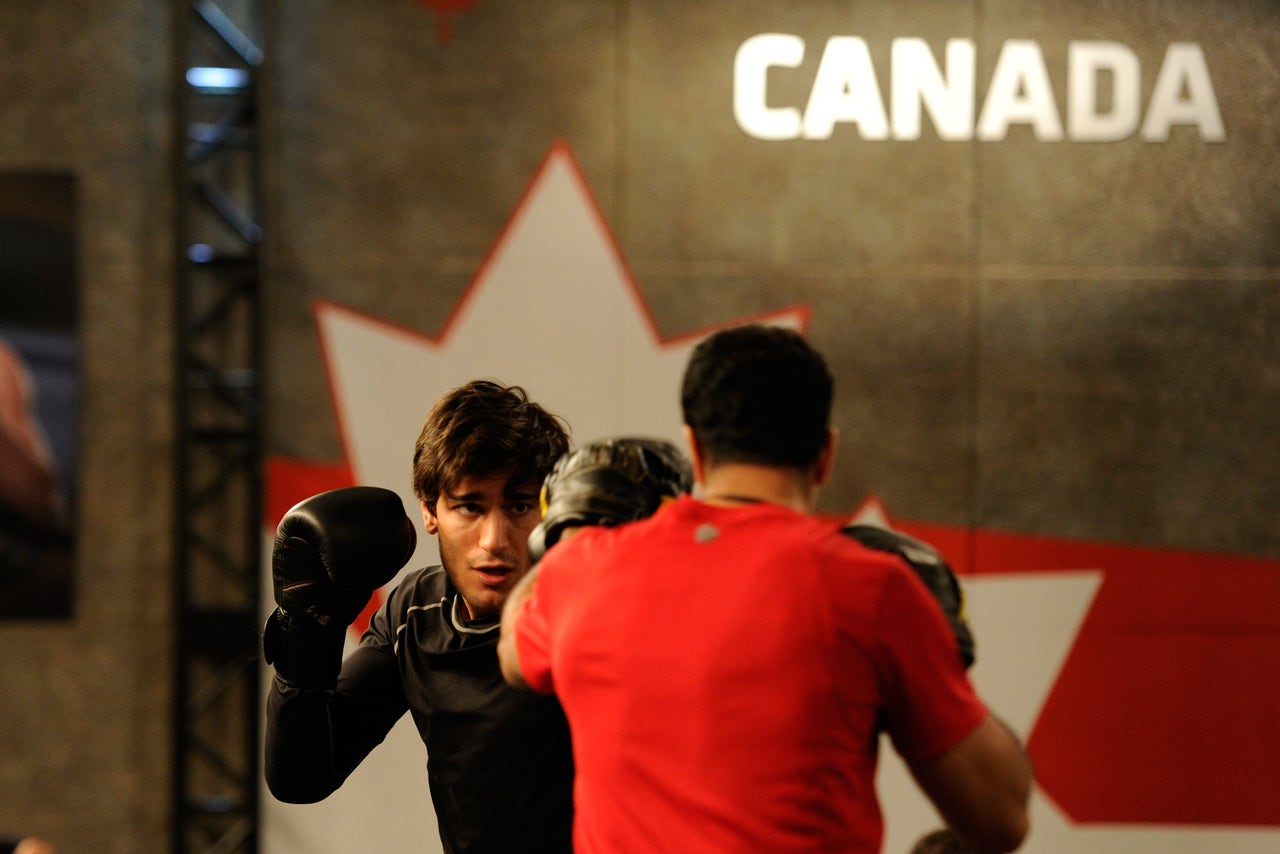 While this season was a competition between Canada and Australia, all four of the finalist hail from the Great White North.
As much as Canadian athletes swell with pride and try a little harder when representing their home and native land against another nation, you can be sure that the four finalist will be going just as hard here, eager to take home national bragging rights and the six-figure contract that comes with being accepted into the fraternity of Ultimate Fighter winners.
In the middleweight finale, grinder and romance novel cover boy Elias Theodorou squares off with Alberta's Sheldon Westcott, who earned his semifinal victory with a Von Flue choke and hasn't lost since dropping his pro debut in August 2007. The welterweight finale features hard-hitting Chad Laprise against 25-year-old judoka Olivier Aubin-Mercier, the latest Canadian talent to be saddled with the "Next GSP" tag.
Both are interesting stylistic match-ups where it's easy to see a path to victory for each of the finalists. Combine that with the fact that they're all fighting to make their dream of competing in the UFC a reality and we should see get some intense action from the finales once again.
"The Diamond" Set to Shine Again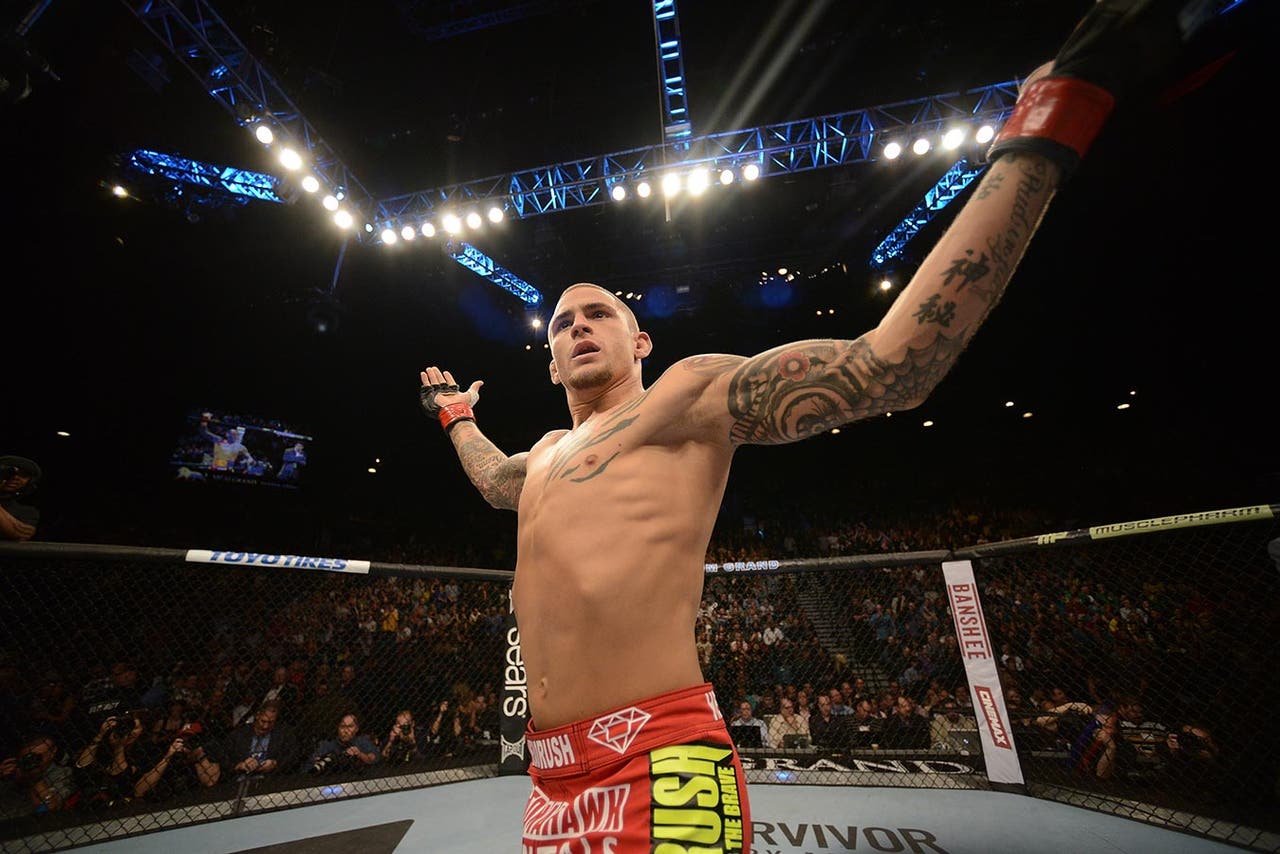 Dustin Poirier is still only 25-years-old.
It's easy to forget that because he's been fighting under the UFC banner and steadily making his way up the featherweight ranks for the last three years, but it is indeed the truth.
And that makes you realize that the best is likely still to come for the Lafayette, Louisiana native who relocated to Coconut Creek, Florida in order to train full-time with the standout collection of talent at American Top Team.
Over his last two fights, Poirier has shown that continued development, out-working Erik Koch at UFC 164 last summer before putting it on former TUF winner Diego Brando at UFC 168 back in December.
With seven wins in nine trips into the Octagon, "The Diamond" is on the cusp of contention and with another strong performance against Akira Corassani, he'll move another step closer to challenging for the featherweight title.
Potential Fireworks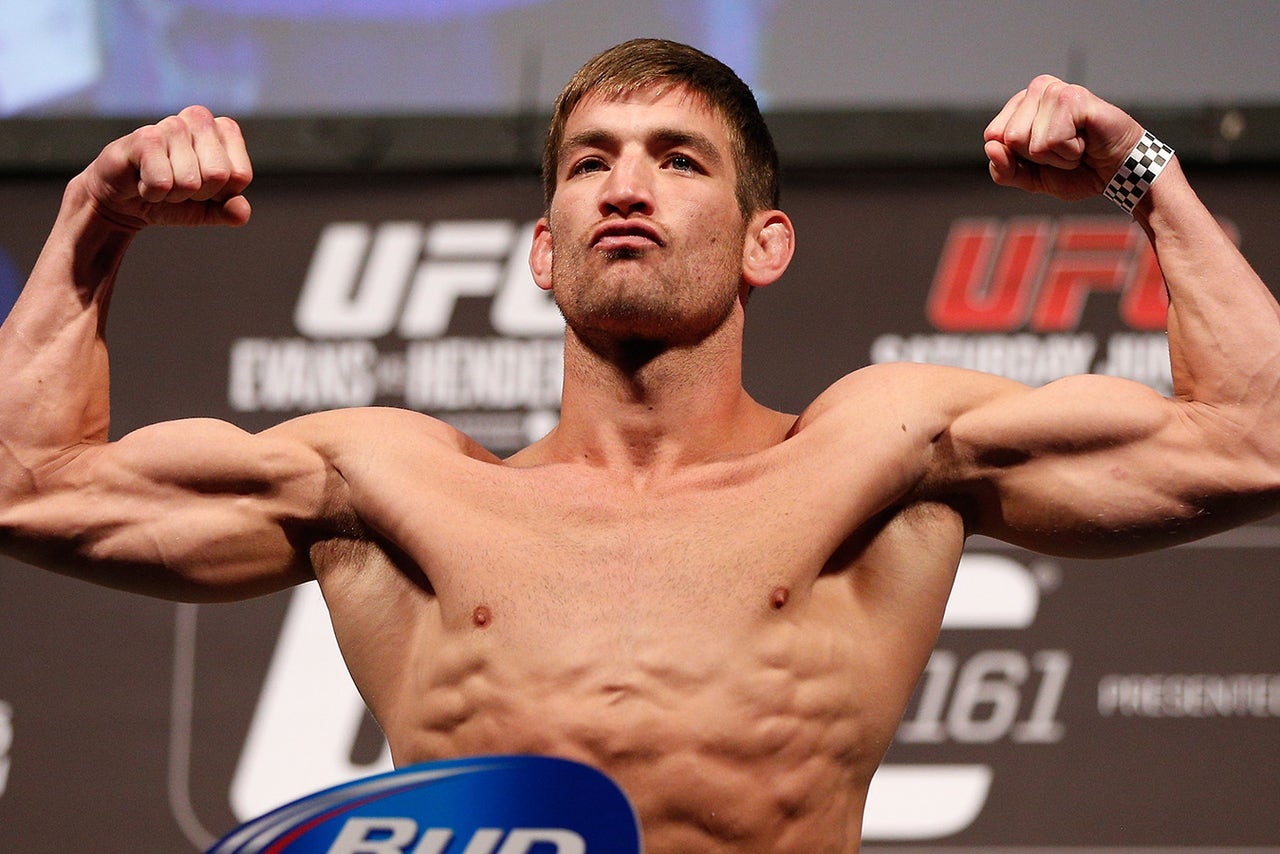 Fights don't always play out the way you envision them in your head, but if the lightweight bout between Sam Stout and K.J. Noons goes according to Hoyle, there could be another entrant to consider in the Fight of the Year race.
On paper, this plays out like a modern day version of Stout's first two encounters with Spencer Fisher. Both were back-and-forth kickboxing battles where no quarter was given and none was asked, thank you very much. They simply stepped into the pocket and stayed there for 15 minutes, and it was glorious.
While Stout has improved his wrestling since then and shown more of a willingness to work on the canvas in his recent outings, he's still a kickboxer at heart. And Noons have never been shy about standing in there and pitting his boxing skills against any opponent.
If both guys decide to bite down on the their gum shields and start throwing hands, this one could get epic in a hurry.
Injuries Result in Intriguing Rematch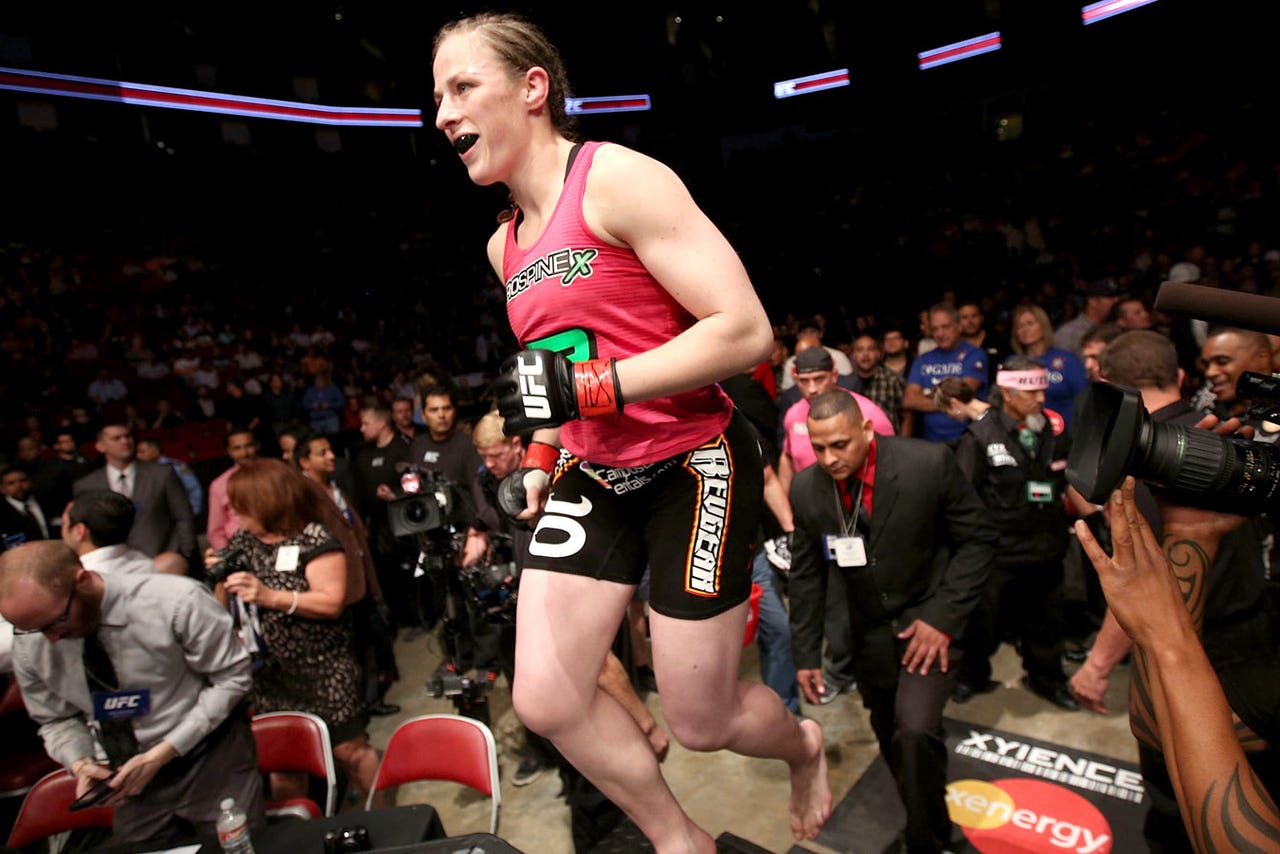 Initially, Sarah Kaufman was supposed to fight Shayna Baszler, but "The Queen of Spades" got hurt. Then the former Strikeforce women's bantamweight champion was matched up with Amanda Nunes, but five days later, "The Lioness" was forced to withdraw as well.
Now, Kaufman will step in with Cesar Gracie Fight Team member Leslie Smith and it is going to be awesome.
These two squared off last April under the Invicta FC banner, with Kaufman earning a split decision victory in a contest that earned Fight of the Night honors. In fact, each of Smith's two subsequent appearances—a win over Jennifer Maia and a loss to flyweight title fight loss to Barb Honchak—took home Fight of the Night honor as well.
Needless to say, the UFC newcomer brings it every time she steps into the cage, and she's got a little bit of that Diaz Brothers, Stockton swagger too.
This is a great chance for Smith to jump right into the thick of the title chase in the UFC, while Kaufman needs to bounce back from getting jobbed out of a win in her debut in order to maintain her position in the pecking order.
A high stakes rematch between two fighters with an affinity for punching others in the face? What's not to like?
---
---