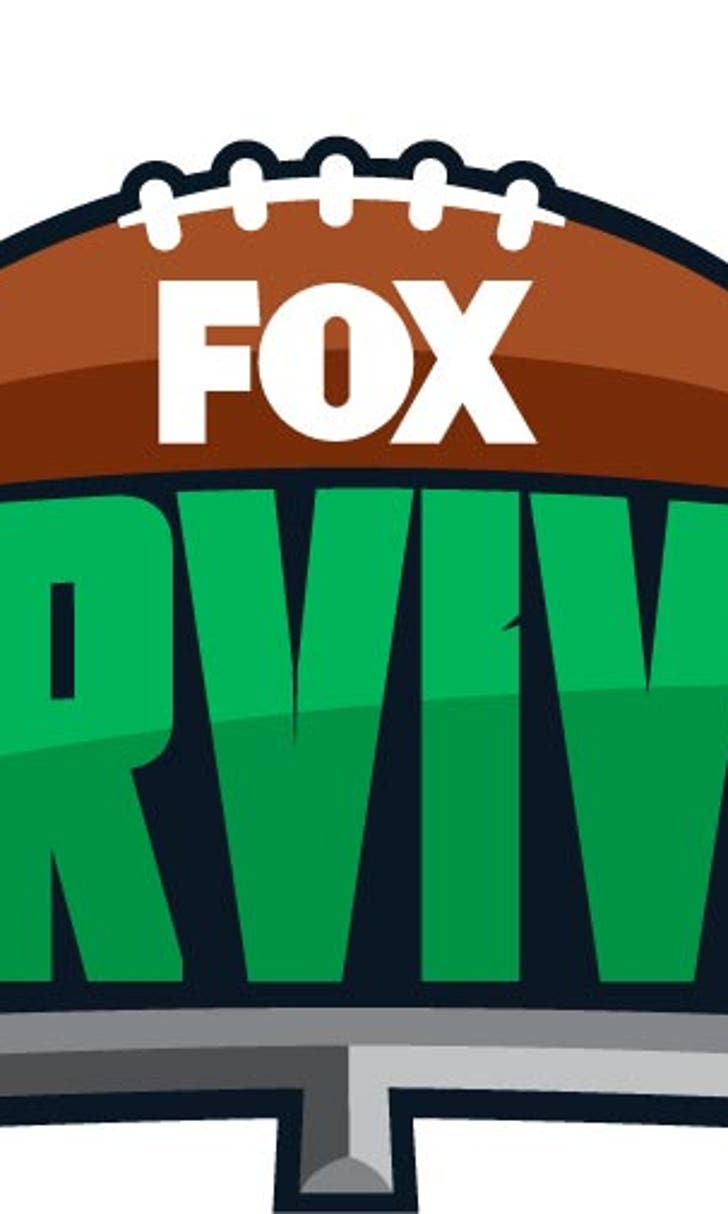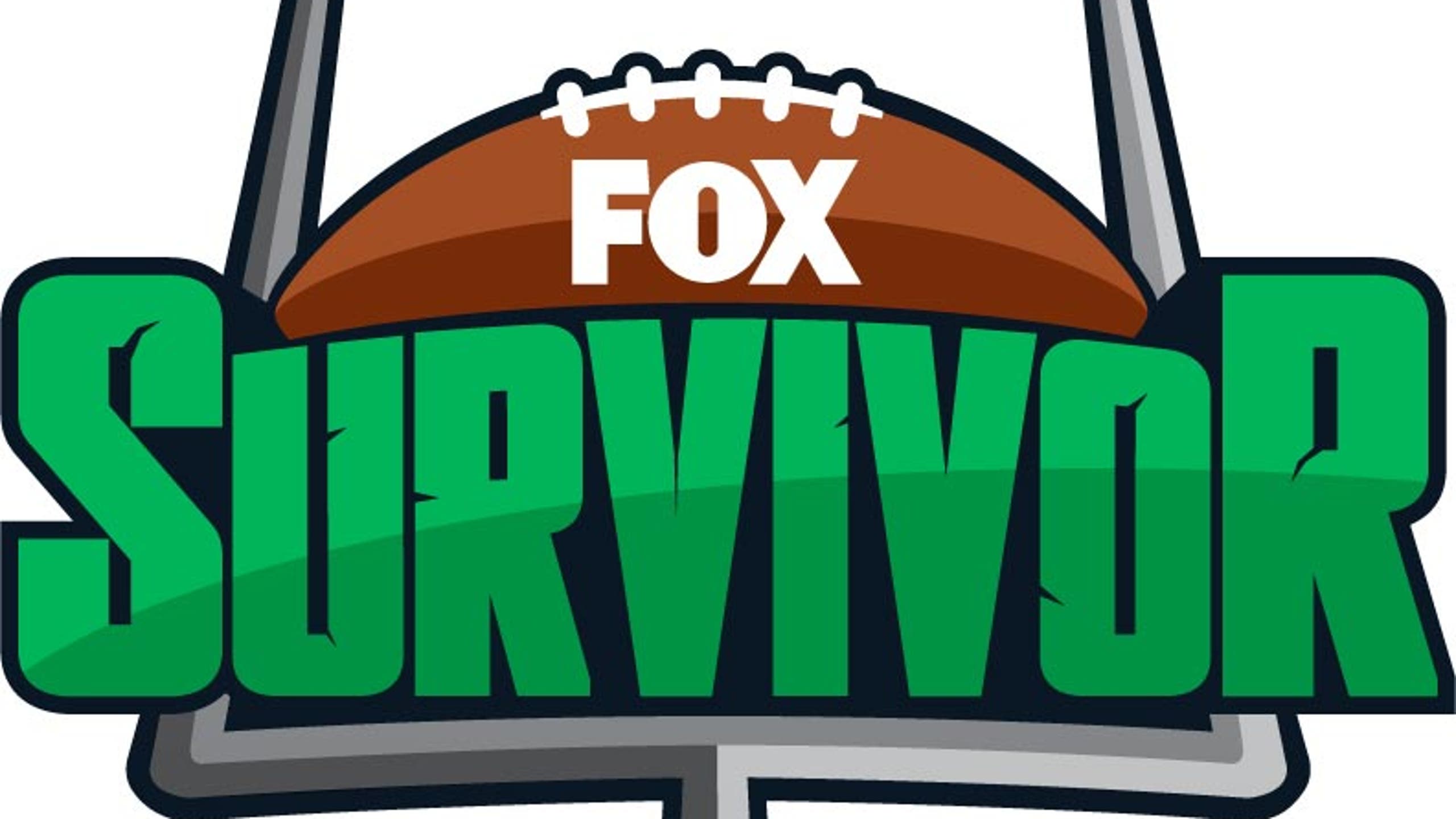 2015 Pro Football Survivor Pool Preseason Picks
BY Ryan Fowler • August 17, 2015
The word parity is often tossed around when analyzing the NFL and week-to-week NFL match-ups. Those fans who compete in pro football survivor pools know far too well the league's competitive balance.
For example, before the last three games of 2014 Week 1– Sunday night football and a Monday Night Football doubleheader – the home teams posted a meager 7-6 record. To be fair, it was Week 1 and the first time each team's true starters played all four quarters. However, survivor pools provide no mercy for the meager.
Below you'll find my FOX Sports Pro Football Survivor top three picks for each of the first eight weeks of the season. It's safe to assume that injuries and depth chart adjustments make looking at all 16 weeks right now a moot point. Oh, and don't think I can't hear you mumbling under your breath, "Picking the first eight weeks now is a moot point moron."
FOX Sports Suvivor picks for Week 9 - Week 17 to come! Disagree with the picks? Suggestions? Want more options? Here are some other Survivor strategies for the first half of the season:
What picks did the 2014 FOX Sports Survivor top dogs make?
For context, here's the 2014 NFL schedule with results.
Who are the rookie quarterbacks playing in September?
Jameis Winston
Week 1 - vs. Titans - Funny how these things shake out, eh? In this case, I'll take the home team and better offense. That's two votes for the Buccaneers. Tampa Bay and Tennessee both posted two of the worst scoring defenses in the league last season – 25.6 and 27.4 respectively.
Week 2 - at Saints - First trip to the dome? Saints averaged 25.1 points per game last season – the offense's lowest since 2010. However, the N.O. defense allowed 26.5 points per game. Saints swept the Buccs in 2014 – barely – by an average margin of victory of four-and-a-half points. Plan is still to give edge to Drew Brees over Tampa.
Week 3 - at Texans - With Arian Foster active, this would be Houston all the way. Now, 9x out of 10 I'm picking the fighting J.J. Watts at home.
Week 4 - vs. Panthers - Back-to-back weeks against above-average defenses. Carolina ranked 10th in total yards allowed per game last season, but, unlike the Patriots' "bend, but don't break" mantra, the Panthers allowed 23.4 points per game. Carolina only beat the Buccaneers by a total of eight points in their two games last season. As much as I want to give the nod to Tampa with a year of Lovie Smith helping right the D's ship, I suggest avoiding this game.
Marcus Mariota
Week 1 - at Buccaneers - See above
Week 2 - at Browns - My hope is that you remember the 2014 game between Cleveland and Tennessee that set the league back 20 years. The Browns' defense allowed Jake Locker (before injury) and Charlie Whitehurst to light 'em up for 28 points in the first half. Brian Hoyer with a little help from the special teams engineered a comeback for the ages as they scored 26 unanswered points for the win.
Gross.
I think it goes without saying that the Browns are the butt of many jokes, but at home I'm not sure I would doubt them against a developing team - without much of a run game - like the Titans. Cleveland's rush defense is where they could exploit them if Bishop Sankey and company had some juice behind them. I'd avoid this game.
Week 3 vs. Colts - Andrew Luck can and has lit up the Titans defense. The caveat question is can the Colts defense achieve anything that resembles the act? Regardless, it's Week 3 and Mariota is still learning. Give me the Colts.
Week 4 - BYE
For a second consecutive season, the Oakland Raiders allowed opposing offenses to average 28.3 points per game. Although Derek Carr is expected to lead a more aesthetically pleasing offense in 2015, the challenge of keeping pace with the opposition remains a challenge as the Raiders defense isn't expected to turn into the "Steel Curtain" overnight.
During the first eight weeks of the season, the Raiders face seven teams which averaged 22.4 points per game in 2014. If you remove the HIGH/LOW, the average of the five remaining teams dips to 21.8. Home games against the Bengals in Week 1 and Jets in Week 8 are two trap match-ups and would avoid guaranteeing a black and silver loss.
Editorial Note: this was a preseason pro football survivor feature from mid-August. If you wish to see the most recent FOX Fantasy Department's weekly pro football survivor picks each Wednesday click this link.
---
---