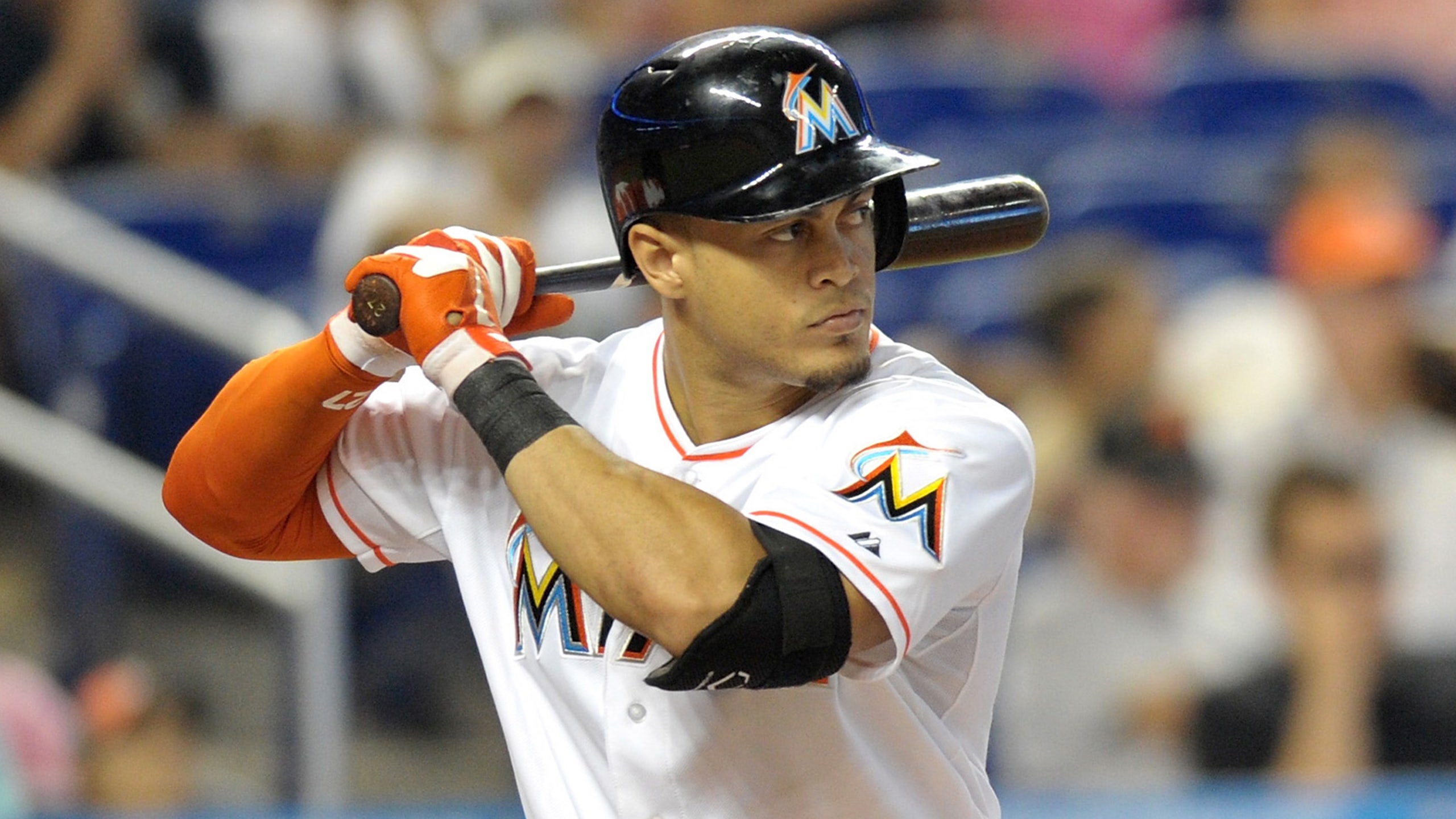 2014 Fantasy Baseball Bounce-Back Candidates: Hitters
BY foxsports • February 26, 2014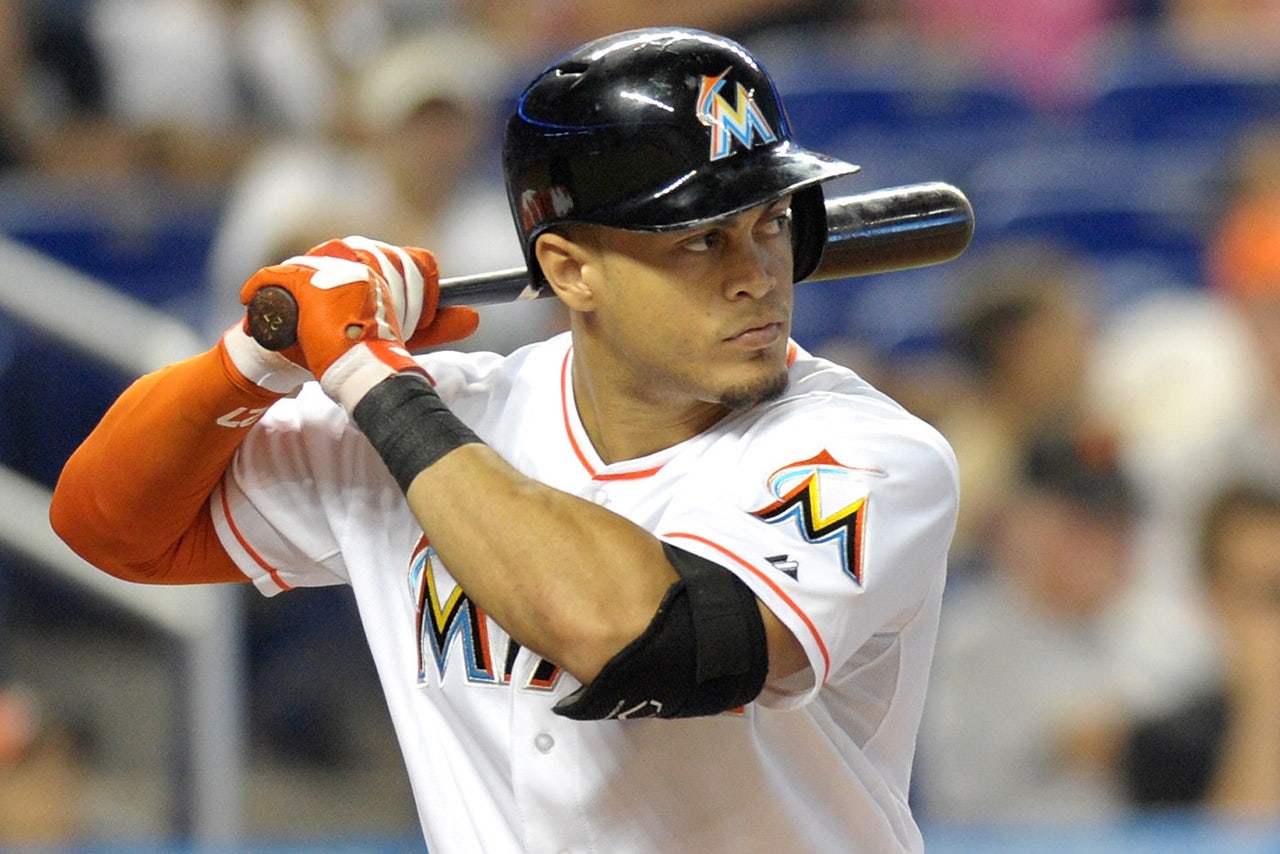 Last week we presented our nominations for pitchers in line for a bounce-back campaign in 2014. Today, we will explore similar proposals for those with the lumber:
Anthony Rizzo, Cubs
I'm not buying the "Rizzo at a crossroads" notion. Call me crazy, but I think a player that's only 24 might have some unearthed talent.
To put it nicely, Rizzo likely won't contend for a batting title anytime soon. Nevertheless, he's better with the stick than his .233 average implies. Part of the decline from his .285 mark in 2012 could be attributed to a higher frequency of defensive shifts, yet the majority of the drop can be chalked up to bad luck. The Chicago slugger did club 23 homers last season and has been observed by many as arriving to camp in a bulky frame. (Note: If one drank every time "He's in the best shape of his life!" was noted in a spring training piece, said reader would get stupid drunk.)
One of the main reasons Dale Sveum was fired – other than that solid .392 winning percentage – was the lack of development from Rizzo. With new manager Rick Renteria at the helm, don't be surprised if Rizzo turns into a top-10 fantasy first baseman. 
Yoenis Cespedes, A's
His whiffs were up and the walks were down. His swipe total was cut in half. He's been plagued by injuries, sitting out 60 games in the past two years. Such peripherals would seem to indicate Cespedes as a victim of the sophomore slump. A .240 average and dreadful .294 OBP seem to support this view.
However, Cespedes' power is too colossal to ignore, going deep 49 times the past two years despite missing 20 percent of his contests. The third-year outfielder has reportedly gained 15 pounds of muscle during the offseason, which should correlate to a higher long-ball rate. Moreover, his wrist issues, which were blamed for his decreased line-drive percentage and subsequent decayed average, have been mended.
This time last winter, Cespedes was envisioned as a possible 30-30 candidate. The added weight makes that stolen base benchmark a remote possibility, but 30-plus homers and a .275 average is attainable. At his current No. 68 standing on the FOXSports.com Fantasy Baseball rankings, its production that outweighs the spot. 
Giancarlo Stanton, Marlins
I'm all for making Opening Day a national holiday, if only so I can save those sick retreats for actual health issues. (Like the whooping cough that annually quarantines me to the couch during the first weekend of March Madness.) As laudable as this effort is, of greater importance should be liberating Stanton from the Denali-dimensions of Marlins Park. Give this cat a normal yard and he'd pound 50 bombs a summer. Just another reason why Jeffrey Loria is the worst.
Although he battled various ailments in 2013, Stanton managed to work a 14.7 walk rate, fourth-best in the majors. Said bruises also dumped his tater damage from 37 homers in 2012 to 24 last year, albeit still sound output for only 116 games.
Stanton's proponents believe his average should see in increase this summer with a clean bill of health. Given he's hit .262 or lower in three of his four seasons in Miami, I tend to consider 2012's .290 mark an anomaly. Then again, Stanton's just 24 years old. Going on the outskirts of the second round in mock drafts, Stanton has the ceiling of a foundational piece for your fantasy roster.
Brandon Phillips, Reds
Sun don't shine on the same dog's (tail) everyday, but BP hasn't seen a ray of light in months. Following a strong start to the season (.296/.347/.481, nine homers, 45 RBI, 37 runs in his first 54 games), Phillips stumbled in the final two-thirds of the 2013 (.241/.288/.349) after getting hit on the wrist by Pirates reliever Tony Watson. Not helping matters were multiple off-the-field incidents involving the four-time Gold Glover, including chewing out a reporter on camera, taking a shot at Reds owner Bob Castellini and shunning the media. Things became so acrimonious that Cincinnati attempted to trade the second basemen for Brett Gardner…and were shut down.
The ominous clouds haven't quite dissipated, as many in the Queen City are concerned Phillips' petulant mindset could derail the Redlegs' 2014 aspirations. Furthermore, many wonder if Phillips, who will turn 33 in June, is set to regress for the third straight season.
While his speed is starting to deteriorate, Phillips can still get it done with the wood, illustrated in his 18 four-baggers in 2013. BP's wrist problems have been alleviated, and he will benefit from hitting in front of Joey Votto this season instead of his past assignments in cleanup.
As we've seen with Chase Utley, it's not impractical to rebound in your mid-30s.  Additionally, Phillips has a higher ceiling of production than the second basemen surrounding him in drafts like Ben Zobrist, Aaron Hill and Martin Prado.  Positioned at No. 94 in the FOX Fantasy Baseball rankings, consider Phillips a steal at that range in your draft.
Matt Wieters, Orioles
Remember when Wieters was supposed to be the greatest catcher of all-time? Yeah, about that: through five tours of duty in the Bigs, the Baltimore backstop is closer to John Buck than Johnny Bench.
Not that he's a bust – Wieters has averaged 22 home runs and 77 RBI per season since 2011. Unfortunately, 2013 was a rough patch for the two-time All-Star, raking at a pitiful .235 average and turning in a sub-.300 OBP. A spike in infield flys and drop in line-drive and ground-ball percentages accounted for plunge in average, as well as his .247 BABIP. Wieters should return to pre-2013 marks of a .260 average and .330 OBP, and with an improved Baltimore lineup surrounding him, could see a jump in runs and ribbies. He's not in the Joe Mauer – Buster Posey echelon, yet Wieters has the aptitude of a top-five performer at catcher, talent which far exceeds his draft stock at No. 146.
Justin Upton, Braves
Don't draft Upton in hopes of the Braves outfielder replicating his astonishing April in 2013 (.298/.402/.734). Likewise, try to forget the subsequent descent in May and June (.218/.332/.303). In terms of forecast, Upton's second-half harvest is an attainable goal (.283/.352/.482). Combined with his muscle and the formidability of the Braves' bats, that's an offer that's tough to refuse.
Atlanta employs an anti-turnstile philosophy on the base paths, meaning duplication of Upton's swipe totals from the desert (19 per season in his previous four years, eight in 2013) is unlikely. However, those who believe Upton has already peaked will be sorely mistaken this spring.
Dan Uggla, Braves
Kidding. Just making sure you're still paying attention.
Starlin Castro, Cubs
This is from our "Five Players to Watch" piece, but it bears repeating…
The sight of Castro just instigated a collective grumbling from the fantasy community, if not downright profanity. One of the game's rising performers, Castro entered 2013 off consecutive All-Star appearances thanks to two-year averages of 12 jacks, 72 ribbies, 84 runs, 24 steals and a .295 batting mark. Due to the offensively-starved nature of shortstop and the fragile dispositions of Troy Tulowitzki, Jose Reyes and Hanley Ramirez, Castro shot up draft boards, inserting himself as a top-25 pick.
Castro proceeded to reward this conviction by taking a flamethrower to his rotisserie rosters, turning in a .245 average with just 59 runs, 44 RBI, nine steals and pitiful .284 OBP. Even for a Cub, this was low.
There's plenty of hope for a revival in 2014: kid's only 23 years old, and, aside from a heightened strikeout rate, the advanced metrics don't raise any major red flags. (Note: it feels weird as a 27-year-old calling a 23-year-old "kid." Then again, my friend's son thought I was 40 the other day, so I guess it's not too off.) Finding a potent bat at shortstop remains a commodity, making Castro one to watch this campaign.
---