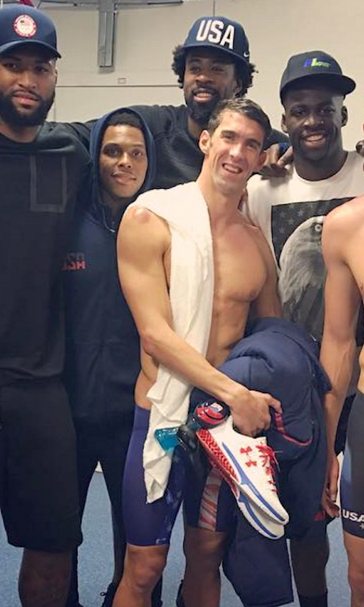 USA Basketball stars hung out with Olympic swimmers after they won gold
BY Pete Blackburn • November 15, 2016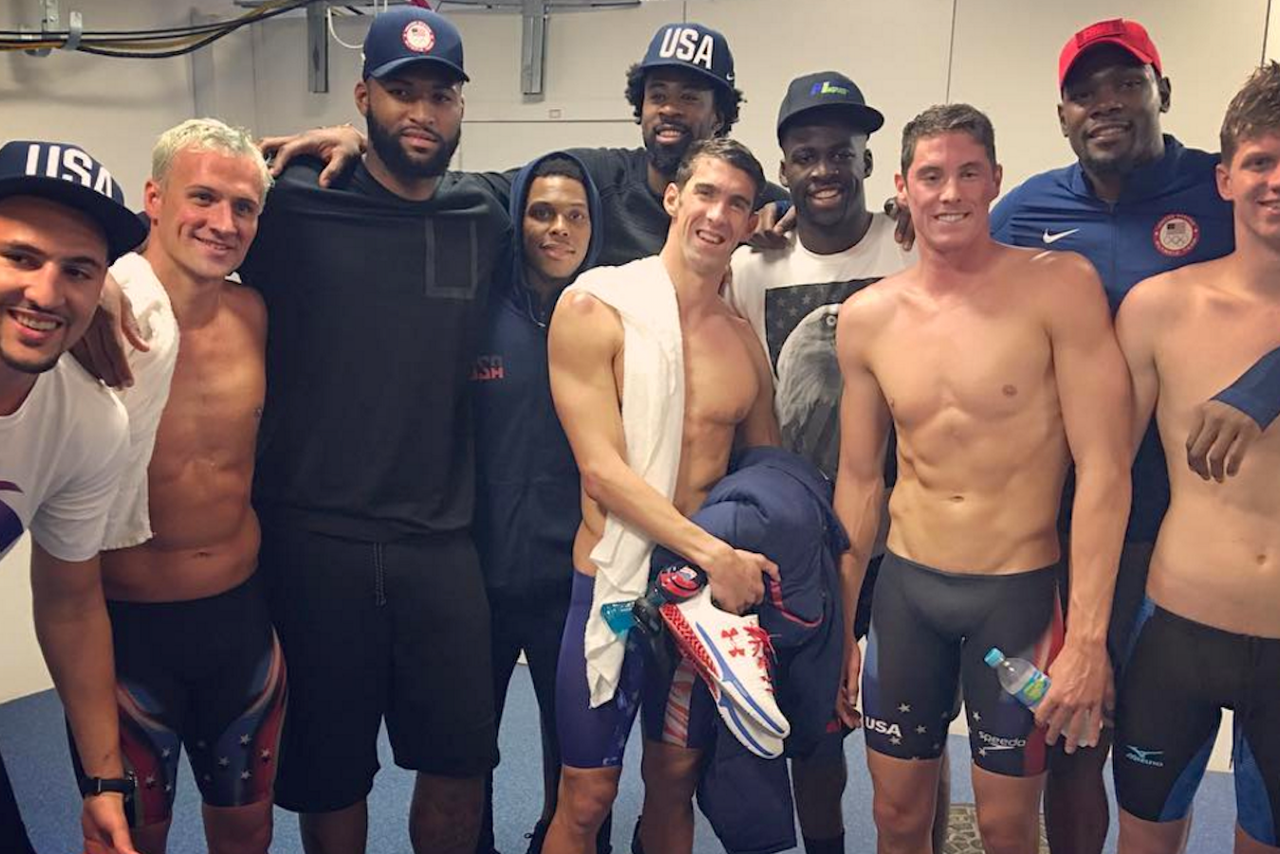 Outside of family and friends, the USA Olympic swimming team may not have had a bigger group of fans on Tuesday night than some of their basketball countrymen.
A group of USA Basketball stars -- including Kevin Durant, Draymond Green, Demarcus Cousins and Klay Thompson -- were on hand to witness Michael Phelps and company dominate the field en route to winning gold medals. They weren't sitting around and watching quietly, either.
After the swimmers got out of the pool and received their gold medals, the basketball stars were quick to greet and congratulate them.
Durant made sure to grab a photo alongside Phelps, which he uploaded with the caption "in the presence of greatness," and Katie Ledecky. KD seemed to be excited that all of them have deep roots to Maryland.
When it came time for a group picture, everyone was all smiles -- even Cousins. Kind of.
---
---