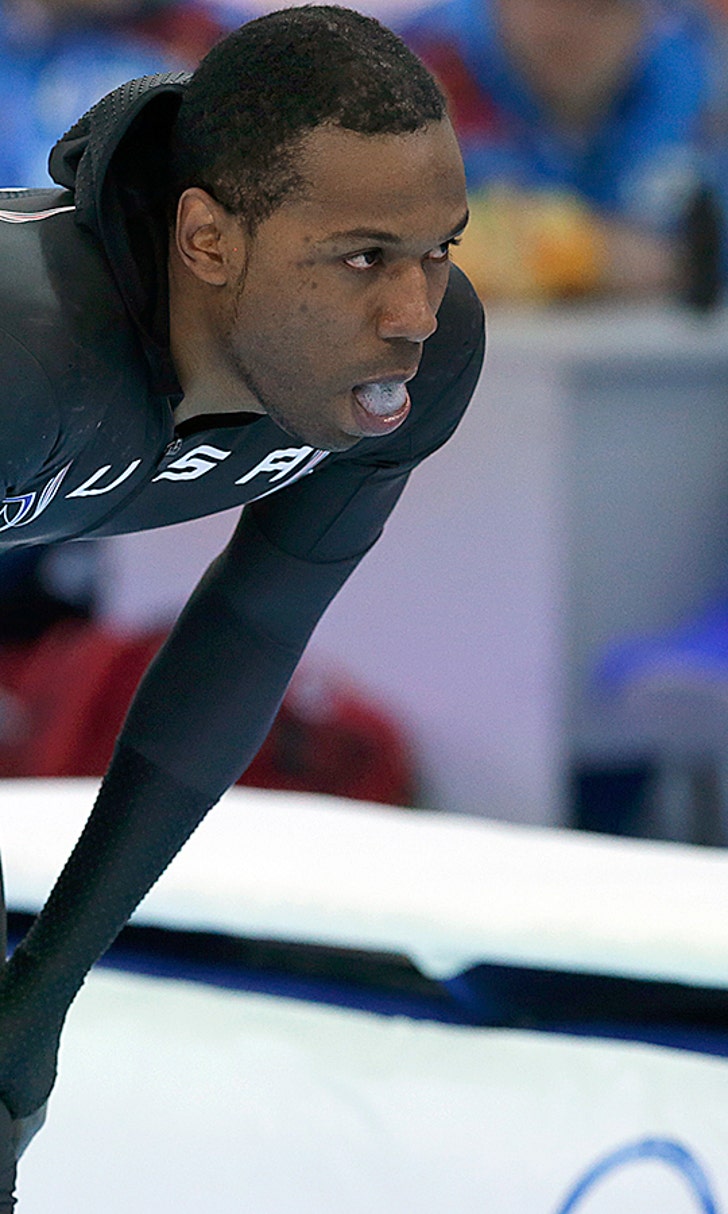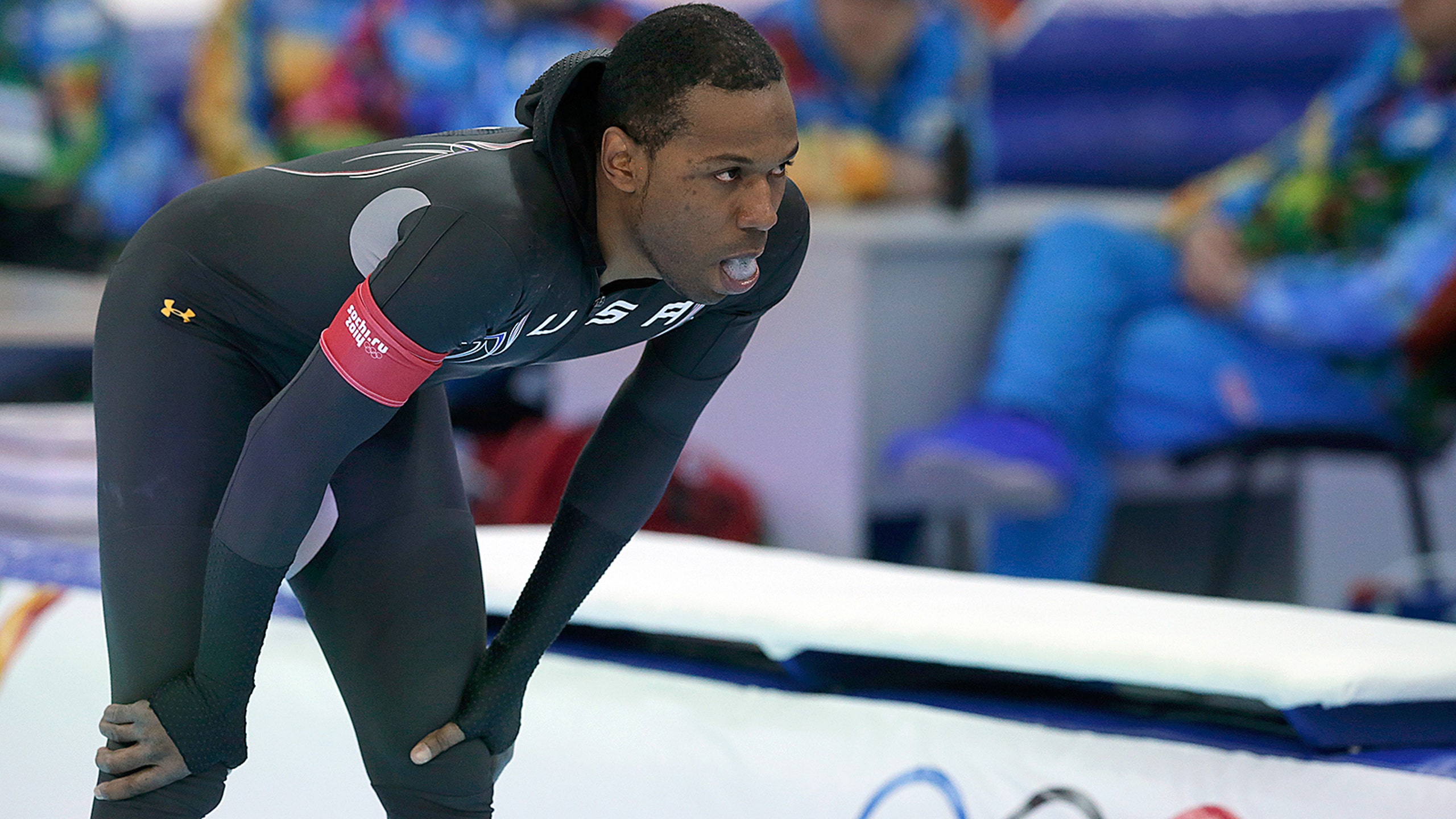 Shani Davis ponders future after Olympic shutout at Sochi
BY foxsports • February 22, 2014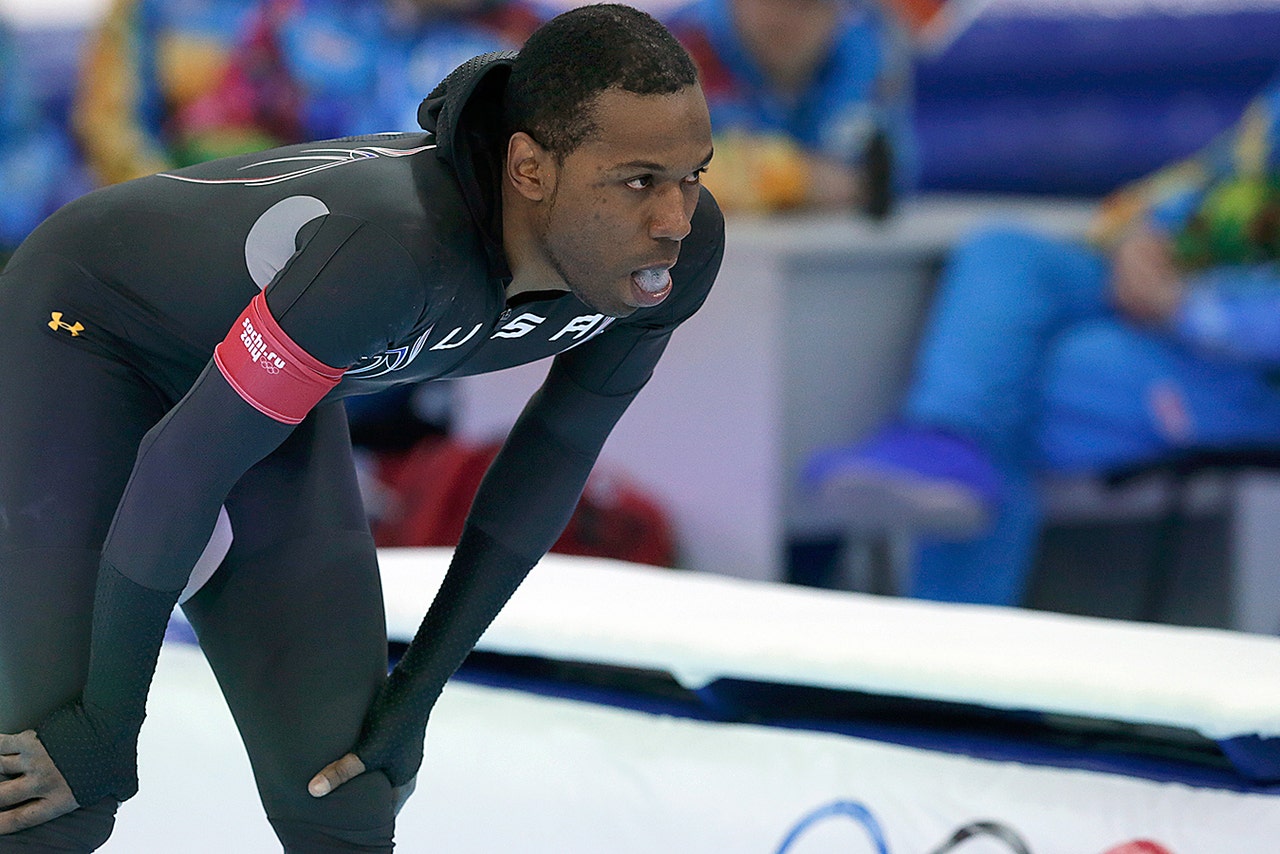 SOCHI, Russia -- Shani Davis wanted to end his Olympic career with a flourish. Instead, one of America's greatest speedskaters endured a miserable time with the rest of his U.S. teammates at the Sochi Games.
For the first time since 1984, the Americans failed to win any medals in 12 events at the oval, leaving Davis pondering his future in the sport he's loved since he first started skating as a 6-year-old in his hometown of Chicago.
''We came in being one of the most decorated disciplines in the Winter Olympics and we come away with zero medals,'' he said. ''It's horrible.''
Davis wasn't at Adler Arena on Saturday when the U.S. men finished seventh in team pursuit, the final speedskating event of the games. He skated in Friday's quarterfinal loss, but was replaced by alternate Joey Mantia for the D final. Mantia, Brian Hansen and Jonathan Kuck finished seventh among eight teams.
In the women's pursuit, Brittany Bowe, Heather Richardson and Jilleanne Rookard were sixth, the highest U.S. showing in speedskating in Sochi.
Davis finished eighth in the 1,000 meters, where he was the two-time defending champion. He was 11th in the 1,500, having won silver medals at the previous two Olympics. He finished 24th in the 500, using the event as a warm-up for his two strongest distances.
''It leaves a bitter taste in my mouth knowing that I put a lot of work into it and I didn't get anything out of it,'' he said.
Davis put the blame for his poor results squarely on himself.
''It was a lot of things going on around me, but I've dealt with worse and I've performed under those circumstances, so there's really no excuse not to be able to perform here,'' he said. ''I can do a better job with probably eliminating some of those things that stress me out and take away from me being able to perform.''
At the same time, Davis tried to put a positive spin on the negativity that enveloped the team, which ditched their new high-tech skinsuits six days into the competition. Going back to their older, race-tested suits didn't make any difference.
''I'm a firm believer in what doesn't kill you makes you stronger,'' he said. ''I can learn a lot from this and I will. But if not, I'm going to move on to other things.''
Davis isn't sure what his future off the ice would involve. He still wants to finish college - his credits make him a junior -, and he mentioned possibly becoming a coach.
''It would be nice to just be normal for a bit, but then I think after a while I'll probably get bored with that and then I'll want to probably go back to my first true love, which would be skating,'' he said. ''If not, then maybe I could find myself helping other people to have that same passion and dreams that I have.''
Davis will be 35 by the time the 2018 Winter Games roll around in South Korea.
''I know that I had it within me to do great things,'' he said. ''Four years down the road, you never know because there's always new talents coming along; people are younger, they want to get the medals.''
Davis didn't lash out at U.S. Speedskating, saying only that it's up to the high performance director and coaching staff to decide what changes need to be made.
''I have to make changes within myself clearly if I want to be better than what I displayed here,'' he said.
---