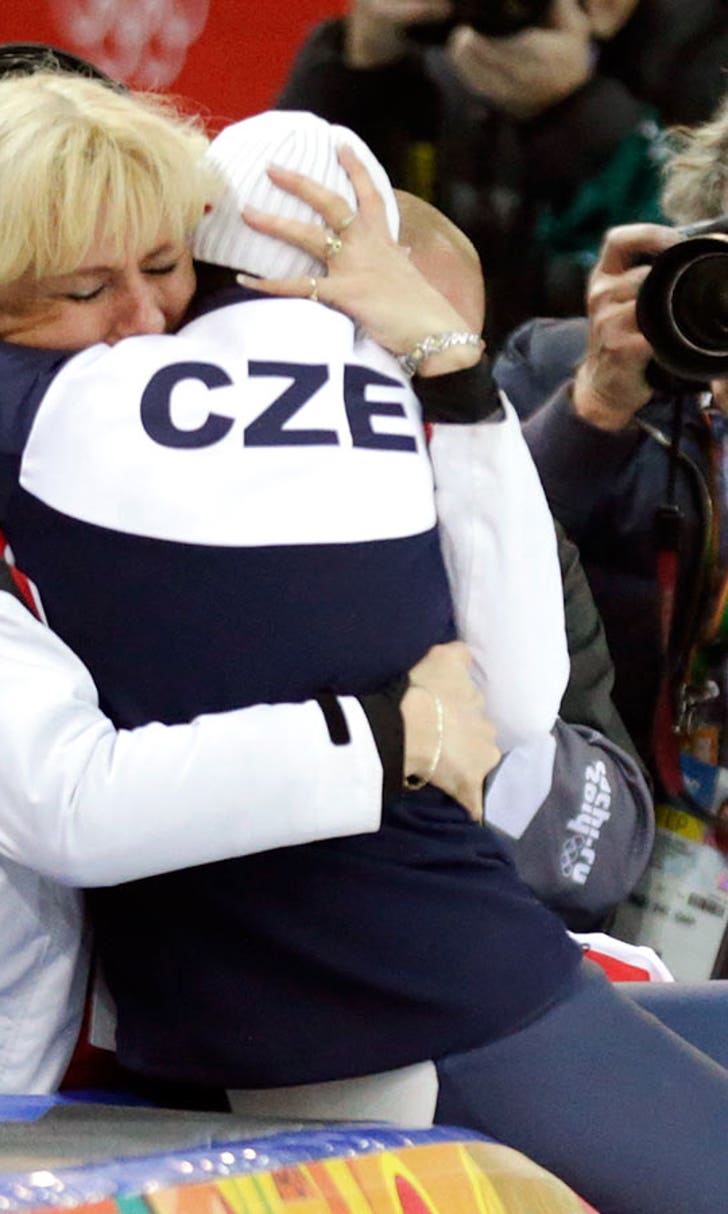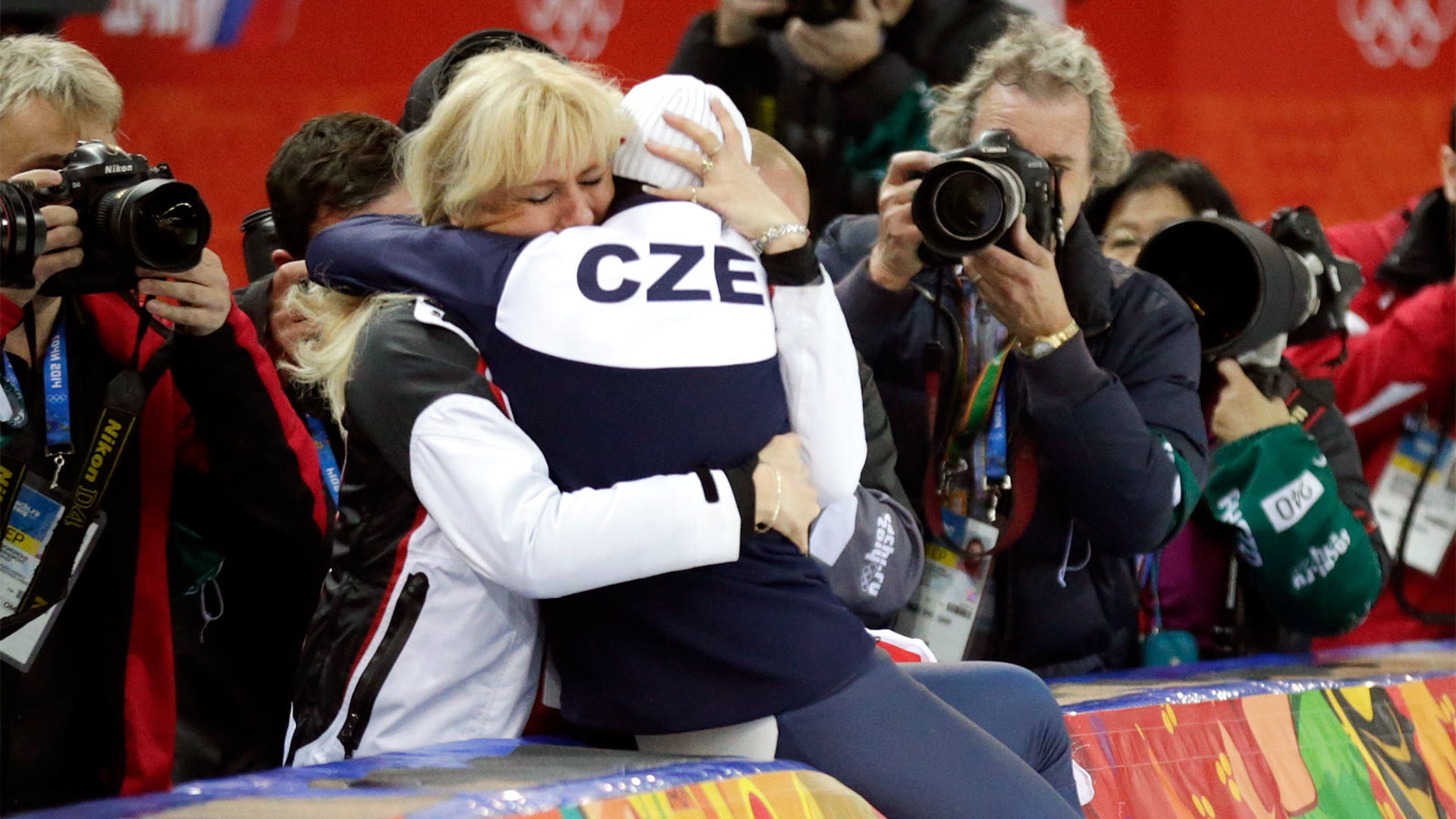 Sablikova wins another gold in women's 5,000m speedskating
BY foxsports • February 19, 2014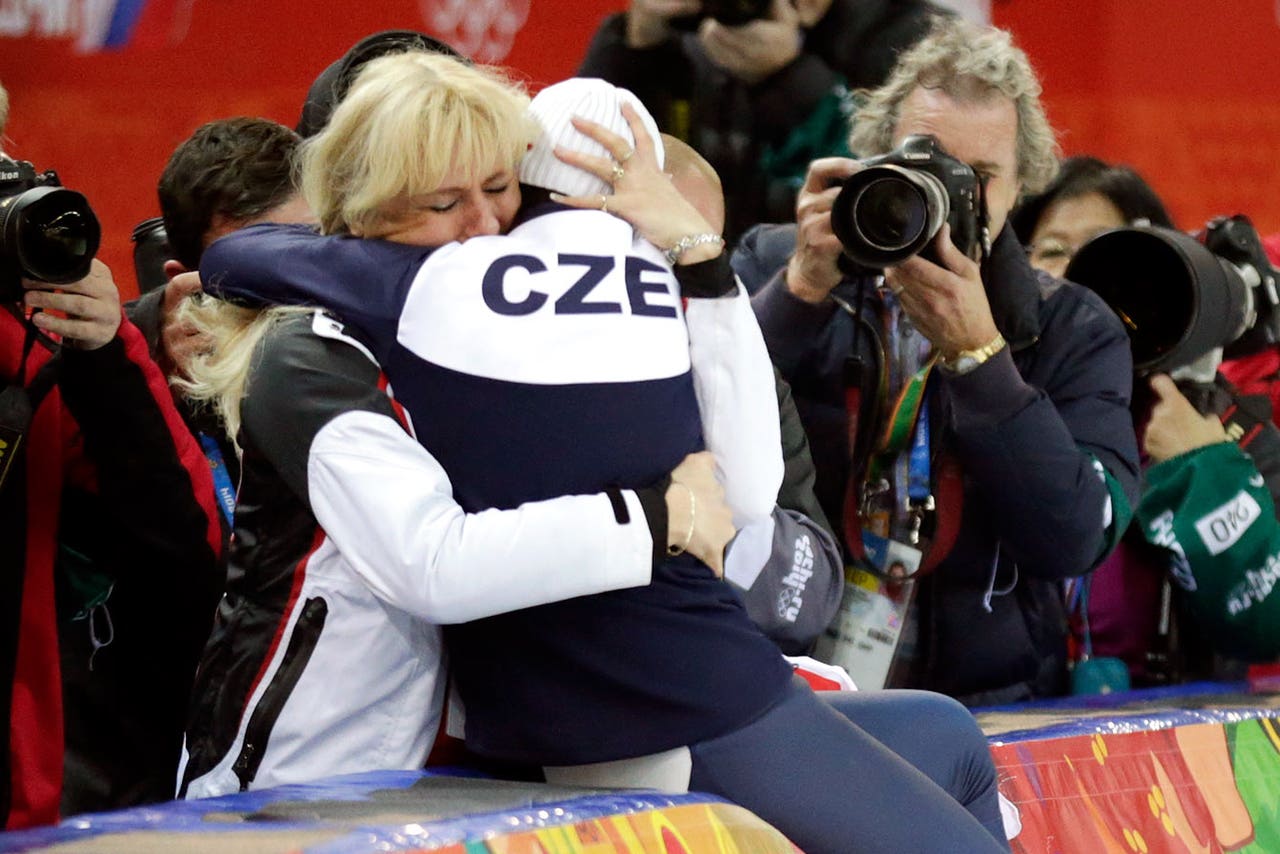 SOCHI, Russia --  No Dutch sweep this time. Martina Sablikova saw to that.
Sablikova defended her Olympic speedskating title in the women's 5,000 meters Wednesday, knocking the Netherlands off the top step of the medal podium. The 26-year-old from the Czech Republic set a track record at Adler Arena with a time of 6 minutes, 51.54 seconds.
It's not like the Dutch didn't show up.
They added two more medals to their record haul, as Ireen Wust took the silver in 6:54.28, while 35-year-old mother Carien Kleibeuker grabbed the bronze in 6:55.66.
It was Wust's fourth medal of the Sochi Games, added to a gold in the 3,000 and silvers in the 1,000 and 1,500.
Racing against Sablikova in the seventh of eight pairs, Wust knew she had to push the pace early and hope to hang on. She built a sizeable lead but began to fade just past the midway point.
Sablikova went right on by -- and never slowed up.
The standings were a reversal of the 3,000, when Wust beat Sablikova to deny the Czech skater a shot at repeating as a double gold medalist in the two longest women's events. But Sablikova was determined to hang on to her title in the 5,000, even dropping the 1,500 -- an event she won bronze in four years ago -- to focus her preparation fully on the final individual speedskating race of these games.
The strategy paid off with another gold.
The Dutch speedskaters have now won 21 medals overall, more than every country in Sochi except Russia and the United States. They have swept the top three spots in four events and will be big favorites to close the Olympics with two more golds in the team pursuit races, which would mean a fifth medal for Wust at these games.
"We have four really strong girls," she said. "We're on a golden mission."
Forty-one-year-old Claudia Pechstein of Germany was denied again in her quest for a 10th career medal. She finished fifth, missing the podium by less than 3 seconds.
The lone American in the race, three-time Olympian Maria Lamb of River Falls, Wis., was last among the 16 skaters, more than 38 seconds off Sablikova's winning time. The U.S. team has yet to win a medal in Sochi.
Kleibeuker was the oldest female speedskater to represent the Netherlands at the Winter Games. After the flower ceremony, she scooped up her 5-year-old daughter, Annemijn, for a victory lap around the infield.
"She said, `Momma, you thought you would not get a medal,'" Kleibeuker said. "Fortunately, we have one now."
Kleibeuker was 10th in the 5,000 at the 2006 Turin Games, where she witnessed a bribery attempt by two members of the Dutch speedskating team. This time, the Olympics were all about her results on the ice -- and celebrating it with her family. She had not seen Annemijn for two weeks, but they were able to share a kiss just before the race.
"It's unbelievable to win a medal here in front of my family," Kleibeuker said. "I've worked really, really hard for this. This wasn't my best race, and of course at the Olympic Games you hope to skate your best race, but luckily it was enough to win bronze."
She stepped away from skating to have a child, but returned to the sport better than ever.
"It is just unbelievable," Kleibeuker said. "I do this sport for fun, and when I got this opportunity the drive became more and more, and it's just great to win a medal."
Sablikova was cheered on by her family as well, after going it alone in Vancouver.
"They came here today especially for this race," she said. "It's just great to win."
Wust felt much better about this runner-up finish than she did in the 1,500, where she was a heavy favorite but was upset by countrywoman Jorien ter Mors.
"This feels totally different than my silver medal in the 1,500," Wust said. "Now I feel like I have won silver. In the 1,500 it felt like losing gold."
She knew it would be tough to hold off Sablikova in the 12-lap race.
"This was a real tough one, but that's always the case in the 5k," Wust said. "In the last few laps I was dying."
Pechstein won the 5,000 three straight times starting with the 1994 Lillehammer Games, and also had a silver and a bronze in the grueling event. She was determined to win another medal in Sochi after being banned from the Vancouver Games over a doping case which was based on abnormal blood levels rather than a positive test.
She steadfastly denied any wrongdoing, kept on skating and qualified for her sixth Olympics at an age when most skaters have long since retired. But Pechstein couldn't make the podium in Sochi, finishing fourth in the 3,000, one spot worse in the 5,000, and 19th in the 1,500. 
---