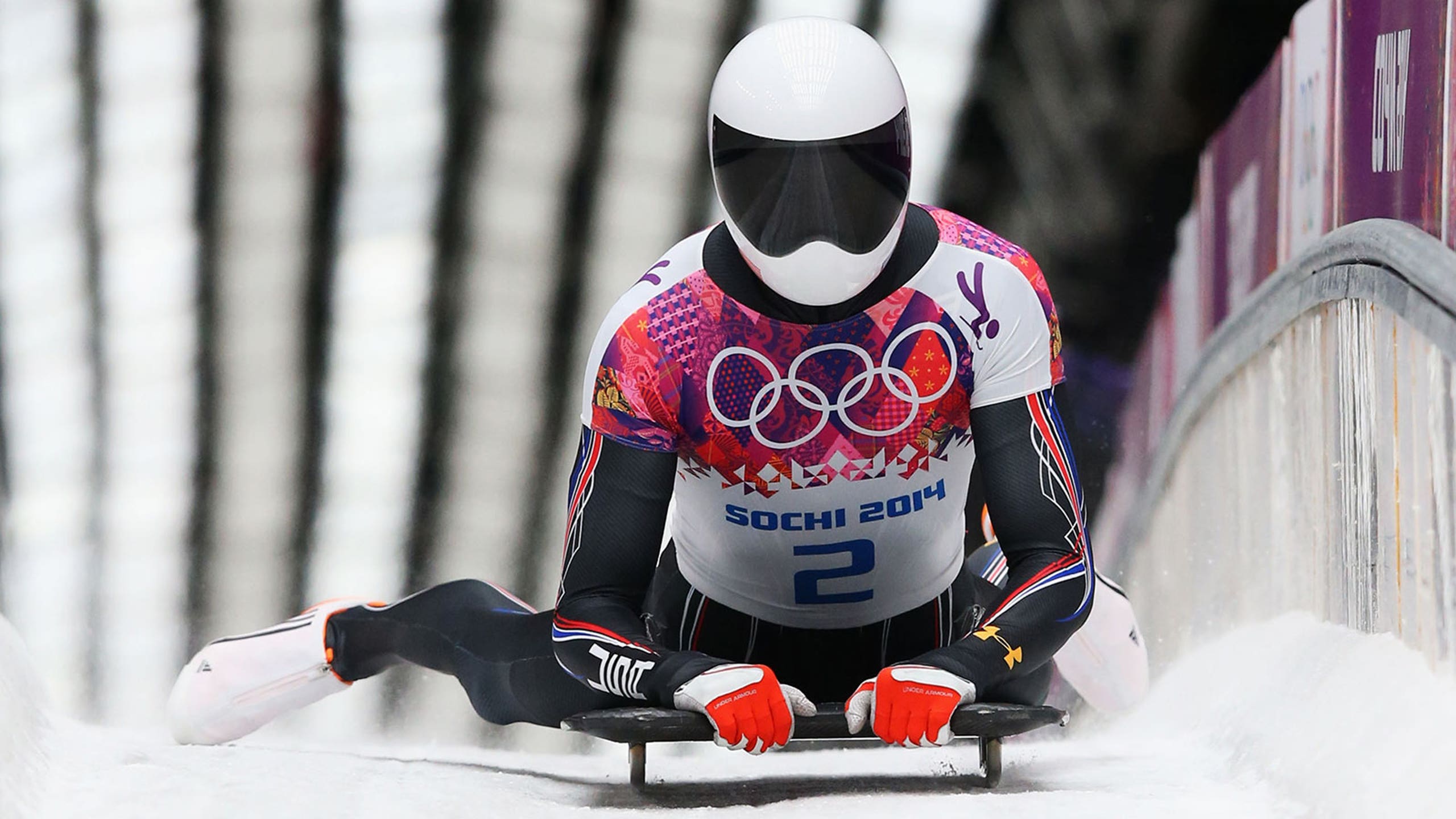 Graybill, Olympian Antoine early leaders at US skeleton trials
BY foxsports • October 30, 2014
Olympic bronze medalist Matt Antoine already knows he has a spot on the U.S. World Cup skeleton team this season.
Savannah Graybill is well on her way to joining him.
Graybill and Antoine were the winners Thursday in the first of four races at the U.S. national team trials, each prevailing by comfortable margins at the Mount Van Hoevenberg track.
Graybill had a two-run time of 1 minute, 55.45 seconds to lead the women's field, with Annie O'Shea (1:55.96) taking second and Megan Henry (1:56.09) finishing third.
There are two women's spots available on the World Cup team, and Graybill's win makes her a favorite to get one.
''I've been training really hard, and my goal all summer has been to make my World Cup debut this season,'' Graybill said.
With Olympic medalist Noelle Pikus-Pace retired and longtime U.S. standout Katie Uhlaender expected to miss the season while recovering from ankle surgery, the women's roster is going to have a decidedly different look this season. O'Shea, one of the more experienced women left in the U.S. rotation, said she felt some anxiety in the opening race.
''It's good to have the first race done,'' O'Shea said. ''The jitters were there, but I'm glad the competition is so tough.''
Henry, a member of the U.S. Army's World Class Athlete Program, was told her athletic career was over two years ago when doctors found her lungs were loaded with blood clots - a complication caused by a contraceptive she was using at the time.
''I'm really happy that I could put it together when it mattered,'' said Henry, who had the fastest starts in the women's field.
Antoine finished his two runs in 1:51.59, the best in the men's field. He was more than a second ahead of Kyle Tress (1:52.89) and Stephen Garbett (1:53.31).
''I'm still knocking off the rust,'' Antoine said.
Besides Antoine, there will be two other men on the World Cup roster, with the early edge going to Tress and Thursday's fourth-place finisher, Allen Blackwell (1:53.79). Garbett still does not have enough experience to be eligible for World Cup, though his status will change later this season.
''We have so many quality athletes tearing it up and making a statement to get this next Olympic quad started,'' U.S. coach Tuffy Latour said. ''Based on what I saw today, we're going to be competitive on all of the circuits this season, and it's really exciting to be a coach of this program.''
Racing continues Friday in Lake Placid before the trials shift next week to Park City, Utah.
---