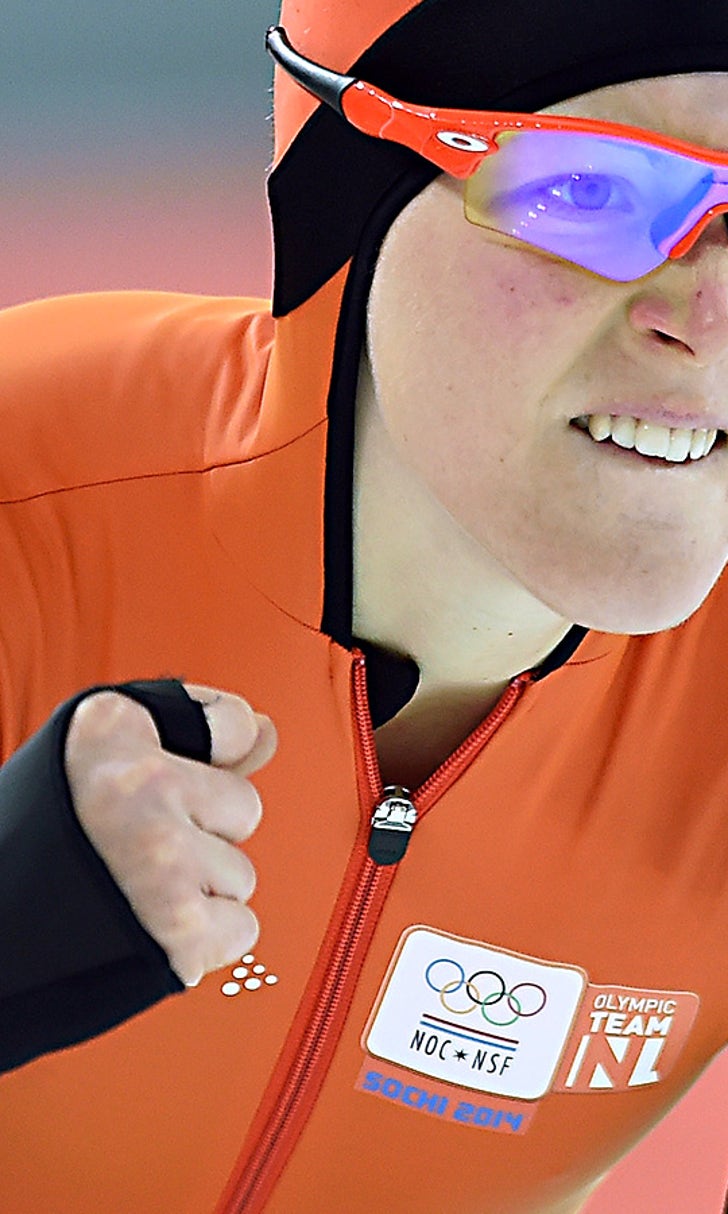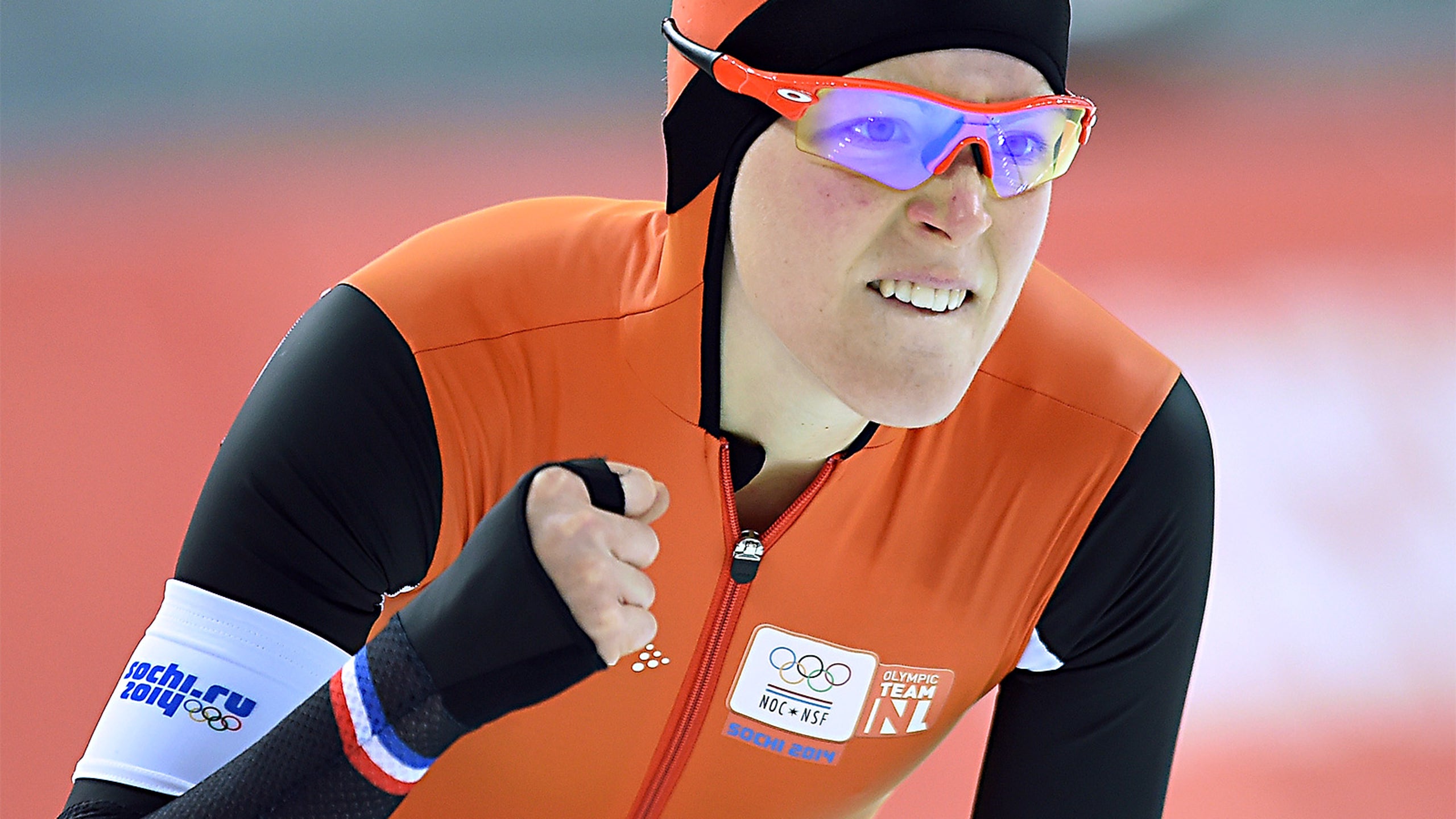 Gold medal-winning skater Ter Mors set for busy Friday
BY foxsports • February 18, 2014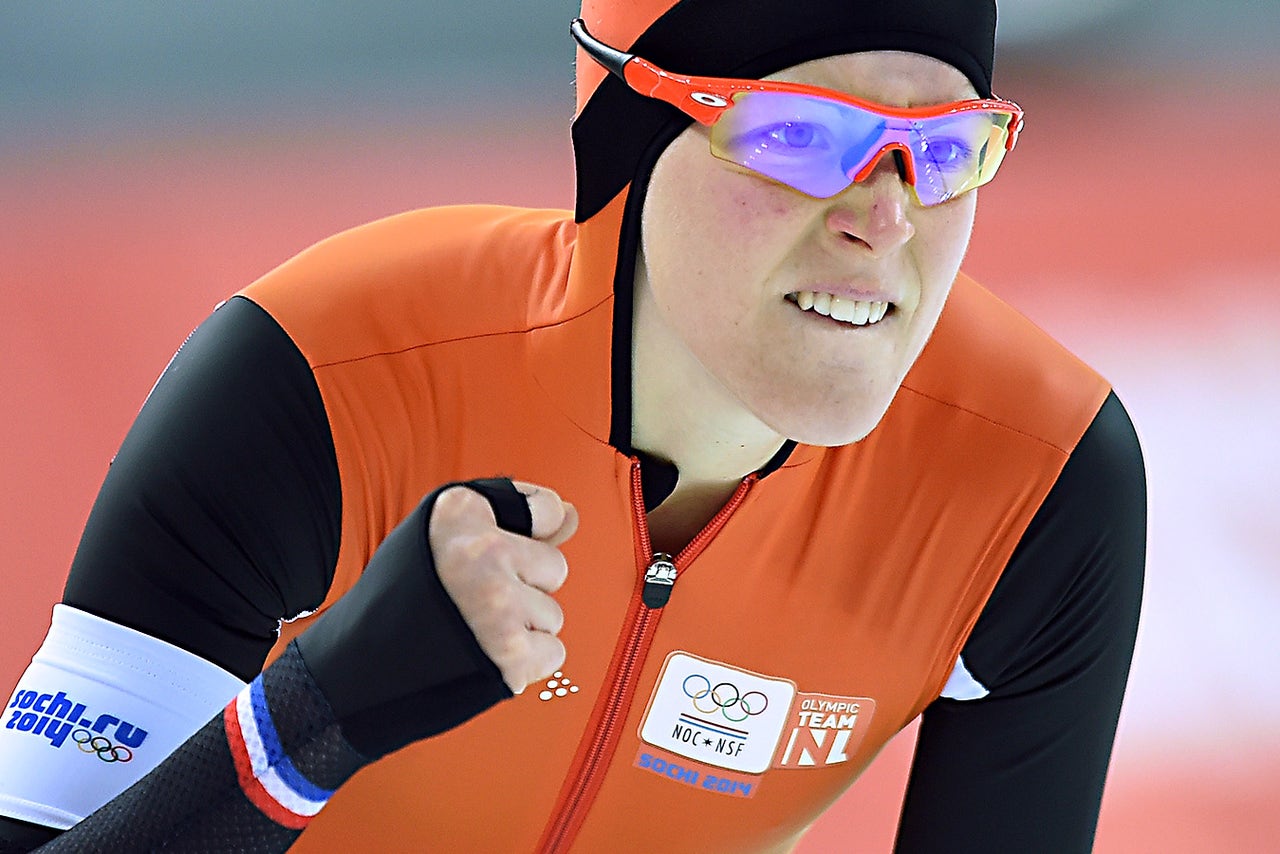 SOCHI, Russia -- After the smoothest of rides earned her a gold medal on the big oval, Jorien ter Mors returned very quickly to the rough and tumble of the short track.
And despite a crash during a heat of the 1,000-meters on Tuesday, the Dutch skater remains on course for a unique Olympic double in long and short track.
Ter Mors slid across the track on hands and knees and slammed into the padding after a collision with Canadian rival Marianne St-Gelais on a tight corner. It's a regular part of the sport she loves -- so she knew that being down didn't necessarily mean she was out.
"I slammed the door shut because she was too late coming in, and then we both go," Ter Mors said. "I assumed I would advance, but you never know. It remains a judging sport so you always have to wait and see."
The judges backed her and advanced her to Friday's quarterfinal.
That same day, the first team pursuit races are set for on the long track, and she is ready to go for a medal at the Iceberg Skating Palace and then make her over to the adjacent Adler Arena for a first race of the women's pursuit a few hours later.
"So if I have to skate, I simply will, and I will have to deal with that," Ter Mors said. "I will just have to work a little bit harder that day."
Haralds Silovs of Latvia was the first skater to do double short-long track duty at the Olympics in 2010, when just taking part was considered an achievement.
The 24-year-old Ter Mors changed all that.
As aggressive as she can be on the corners of the short track, putting in a shoulder whenever needed, Ter Mors was a picture of poise and elegance as she won the 1,500 meters long track on Sunday, beating heavy favorite Ireen Wust with an overpowering early run.
Two days later, her focus had shifted.
"I can't stay up on my cloud forever," Ter Mors said. "Now I have to switch again."
If anything, her crash on Tuesday would have brought her right back down to earth. "My knee hurts a little bit, but put some ice on it and it will be," fine.
Ter Mors is a rarity in a country where long-track skating is the be-all and end-all of winter sports, openly professing her love of short track even if it's not always a popular choice.
After some of her remarks following the 1,500 gold were interpreted as belittling long track, Ter Mors said all Olympic medals are important to her.
She could yet get a second gold on the big oval on Saturday when the finals for the team pursuit are set. But the one that will really set her apart in the Olympics is a medal of any color on the short track.
---