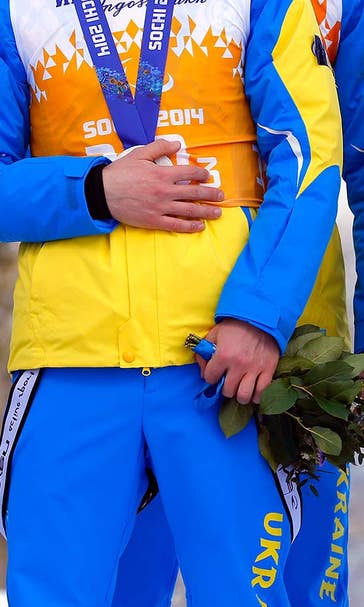 Covering medals, Ukrainians stage silent protest in Sochi
March 15, 2014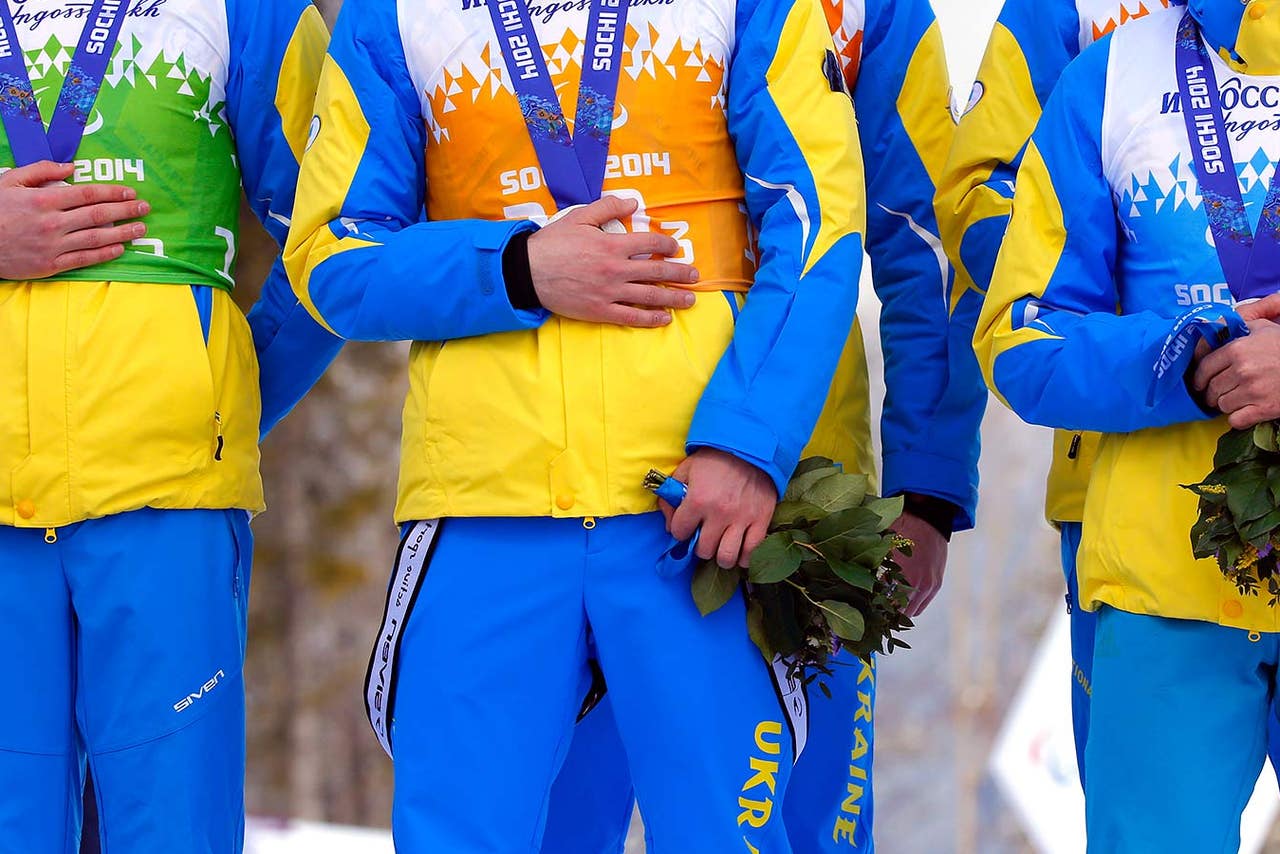 SOCHI, Russia — On a podium in Russia, Ukrainian athletes cover their medals in a silent protest against the turmoil being inflicted on their country by the host country of the Paralympics.
Ukraine's team decided against boycotting the Sochi Games, which end on Sunday, despite Russian forces taking over part of their country — the Crimean peninsula — in the week before the Paralympics.
So Ukraine's athletes, who are prohibited from expressing political messages on the podium under Paralympic rules, found another way to protest.
''It is a silent protest, fighting for peace for everyone ... because the situation in Ukraine didn't change,'' Ukraine team official Nataliya Harach told The Associated Press.
Ukraine's cross-country skiing relay team covered their silver medals as Russian rivals collected their gold medals at a ceremony on Saturday.
''It is not a political protest, it's us fighting for peace,'' Harach said. ''It's a different kind of protest. We put our hands on our medals because you cannot do anything more.
''If we demonstrate some way else, if we say something, it will not be in the rules of the International Paralympic Committee. So we try to do a silent protest and because we don't want any disqualifications.''
Russian President Vladimir Putin watched part of the cross-country event where he met Ukraine's Paralympic Committee president Valery Sushkevich.
''During the meeting, they discussed how the celebration of sport, especially one like the Paralympics, cannot and shouldn't come under the influence of some or other processes on the international political agenda of the day,'' Kremlin spokesman Dmitry Peskov was quoted as saying by Interfax news agency.
Sushkevich complained before the games that the Paralympic hosts ''started an intervention on the territory of a country taking part'' but said Ukraine would pull out only if the Crimea crisis escalates. Sochi's closing ceremony on Sunday will coincide with Crimea's referendum — denounced by Ukraine's government and Western nations as illegal — on whether to join Russia.
Ukraine is third in the medal standings heading into the final day of the Parlaympics on Sunday, behind Russia and Germany.
''The most difficult thing was to concentrate and work as a united and confident unit,'' said Vitaliy Lukyanenk after collecting silver with Ukraine's 4x2.5-kilometer cross-country relay team.
---