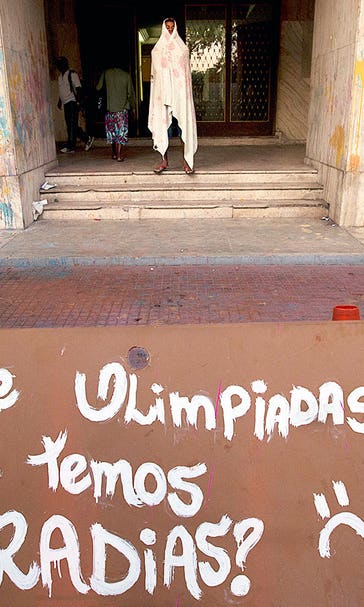 Brazil police oust squatters from would-be Rio 2016 Olympic hotel
April 14, 2015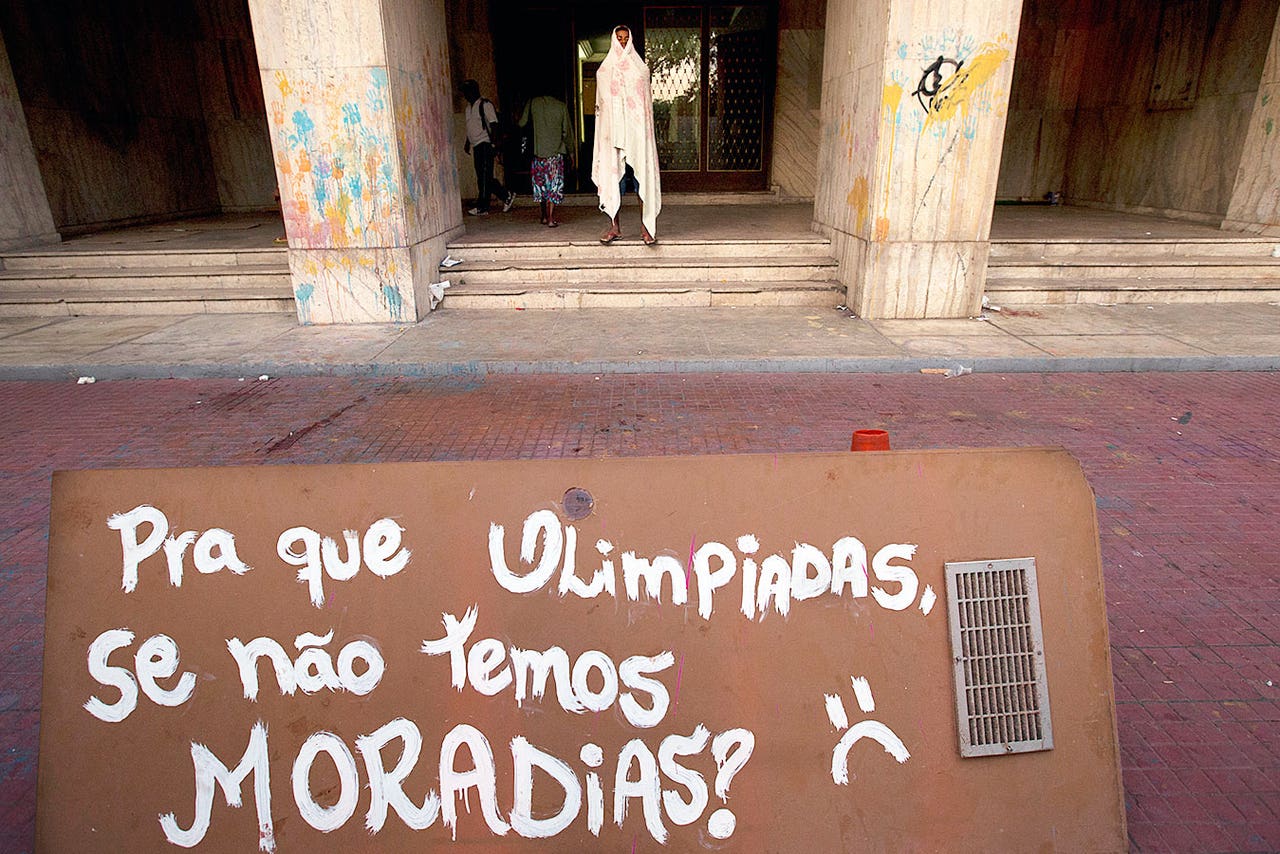 An operation to remove squatters from a building planned as a hotel for the 2016 Olympic games erupted into chaos on Tuesday as Brazilian police stormed in and squatters set the structure alight.
The more than 100 squatters had agreed to leave of their own accord but as they filed out of the imposing former apartment building, police in riot gear charged, sparking pandemonium. Squatters set two fires inside the building, and firefighters battled flames as police chased some of the squatters and their supporters through the streets.
"It didn't have to end this way; they were already leaving," said Joao Helvecio de Carvalho, an attorney with the state public defender's office. "The police's use of force was disproportional ... They didn't need to act in that way."
Dozens of squatters, many of whom said they'd recently been evicted from another building in downtown Rio, slipped into the building in Rio's upper-middle-class Flamengo neighborhood a week ago. More people arrived throughout the week, and an attorney's organization at one point counted more than 300, including 70 to 80 children, though many left after a judge ordered the building vacated.
The occupation normally might have gone largely unnoticed in a city where an overheated housing market has effectively priced many of the poorest residents out of their homes. But it attracted attention because the building, owned by popular Rio soccer club Flamengo, was leased a few years ago by Brazil's then-richest man, Eike Batista.
The flamboyant magnate, who at his peak hit No. 7 on the Forbes millionaires' list, said he intended to turn it into a luxury hotel ahead of the Olympics.
But shortly after Batista's company succeeded in dislodging all the residents in late 2012, his oil, mining, logistics and ship-making empire crumbled. The building was left empty for more than two years, attracting rats, roaches and muggers, its future as a hotel uncertain.
The squatters insisted they never intended to remain in the building, but invaded in hopes of pressuring City Hall into providing affordable housing. But no deal was struck, and with a sizable police contingent surrounding the building early Tuesday, the squatters agreed to leave without any clear idea of where they'd go.
Minivans waited to take them to a distant homeless shelter, but many of the squatters, dragging oversized bags filled with foam mattresses and other possessions, said they planned to walk to City Hall and sleep on the sidewalk there until their demands for housing are met.
At least one man was detained in the operation.
Celia Regina Cesario, a 58-year-old squatter who said she suffers from arthritis and diabetes, blamed the Olympics for putting her back on the street.
"The city has all this money for the Olympics," she said, "but they don't spend a cent on decent housing for people like us."
---