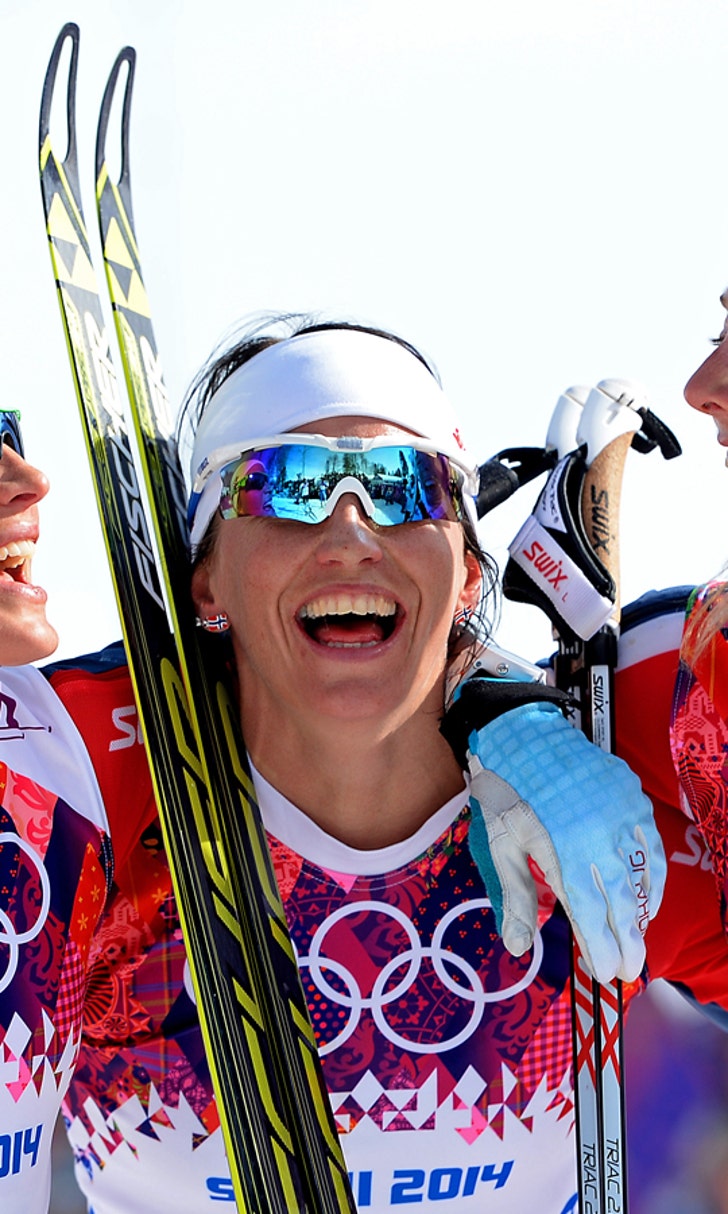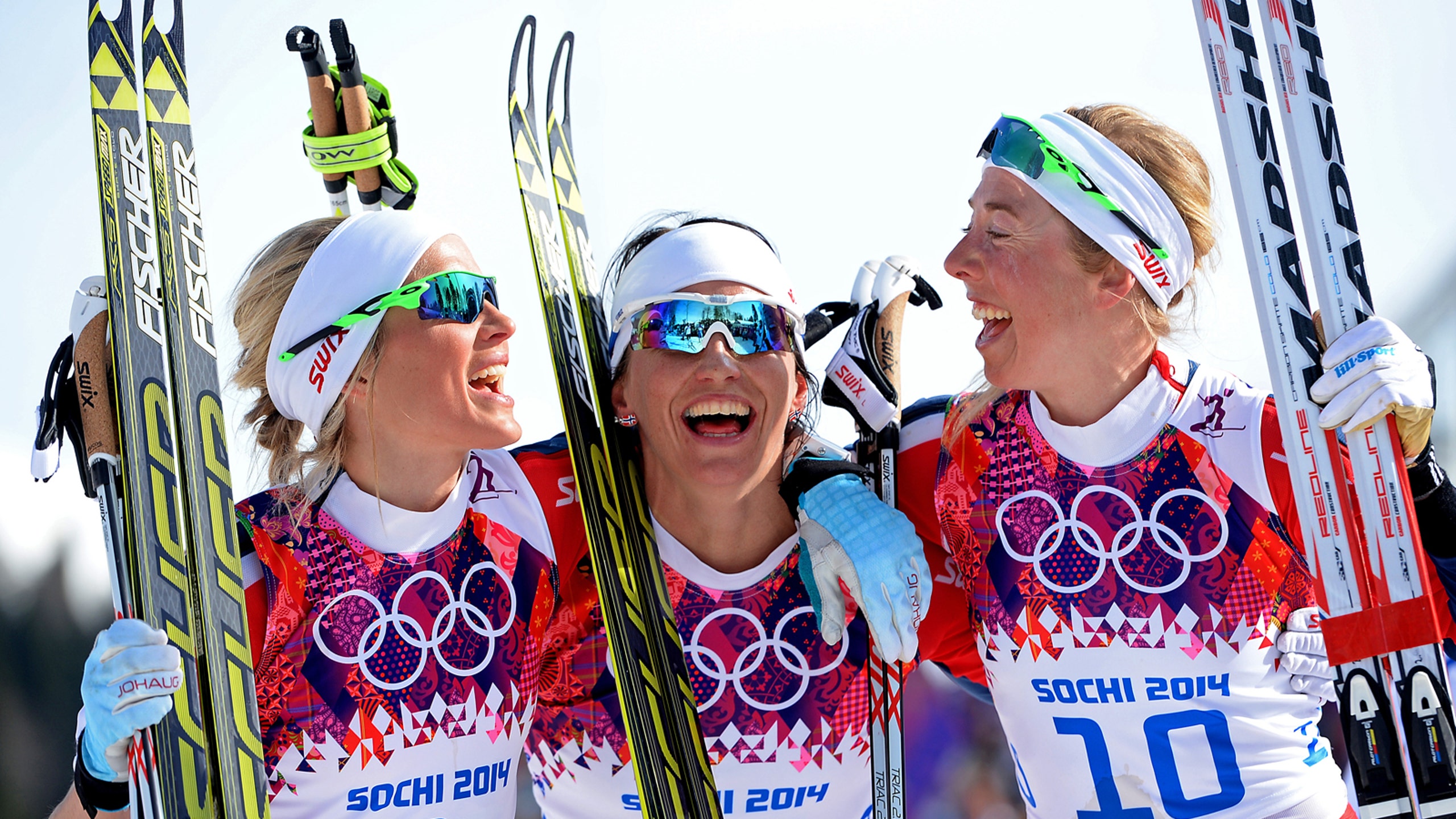 Bjoergen leads Norwegian sweep in 30K cross-country
BY foxsports • February 22, 2014
KRASNAYA POLYANA, Russia (AP) -- Marit Bjoergen became the most decorated female Winter Olympian in history Saturday by leading a Norwegian sweep in the women's 30-kilometer cross-country ski race at the Sochi Games.
Bjoergen won her sixth Olympic gold, to go with three silvers and a bronze. Her career total of 10 puts her ahead of Russian cross-country skier Lyubov Egorova, who had six golds and three silvers.
Two other women -- Stafania Belmondo of Italy and Soviet skier Raisa Smetanina -- also have 10 medals in cross-country, but fewer golds.
The Norwegian women finally displayed their dominance of the sport on Sunday, as Bjoergen pulled away from teammate Therese Johaug heading into the stadium and sprinted alone to win her third gold of the Sochi Olympics.
She also won three gold medals in Vancouver.
Johaug took silver and Kristin Stoermer Steira was third. The three Norwegians pulled away after the 10-kilometer mark and then built a lead of more than a minute on the rest of the field.
Steira couldn't keep pace in the final uphill section, and Johaug didn't have an answer when Bjoergen made her move.
Kerttu Niskanen of Finland was fourth, 1:21.7 back.
It was a perfect finish for the Norwegian team after a disastrous women's relay last weekend, when the heavily favored team finished fifth. The team blamed that result -- and the men's fourth-place finish a day later -- on having failed to find the right wax setup for the skis in the warm weather conditions. It led to a mini-crisis for the ski-crazed nation -- until Bjoergen led Norway to the gold in the team sprint on Wednesday.
It was clear from Saturday's race that the team now has sorted out the waxing problem -- especially since all three medalists opted not to change skis to a freshly waxed pair at either the 10K or 20K mark.
That helped build the initial gap as many of their closest rivals changed skis after 10K, but they all quickly fell further behind the Norwegians despite having a fresh pair.
Charlotte Kalla, who led Sweden to gold in the relay and won two individual silvers in Sochi, ran out of energy shortly after the 10K mark and finished 34th, more than 5 minutes back.
Justyna Kowalczyk of Poland, who won the 10K classical race despite skiing with a foot fracture, pulled out around the halfway mark when she was more than 30 seconds back.
---