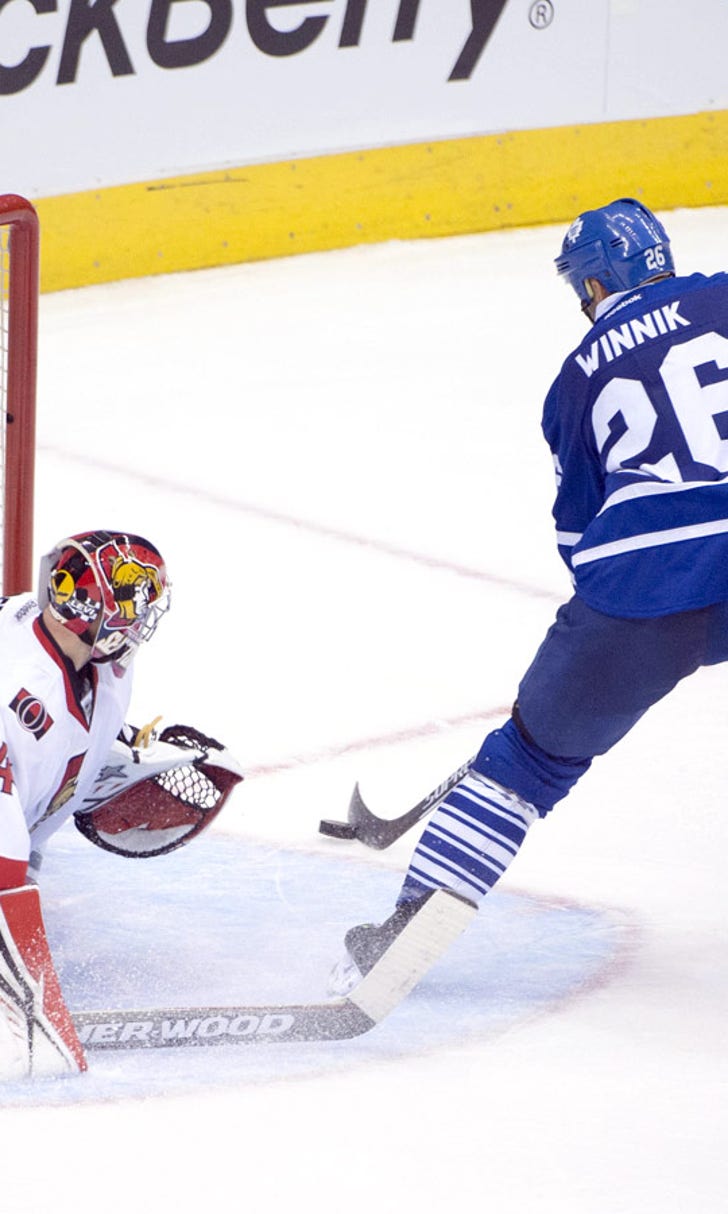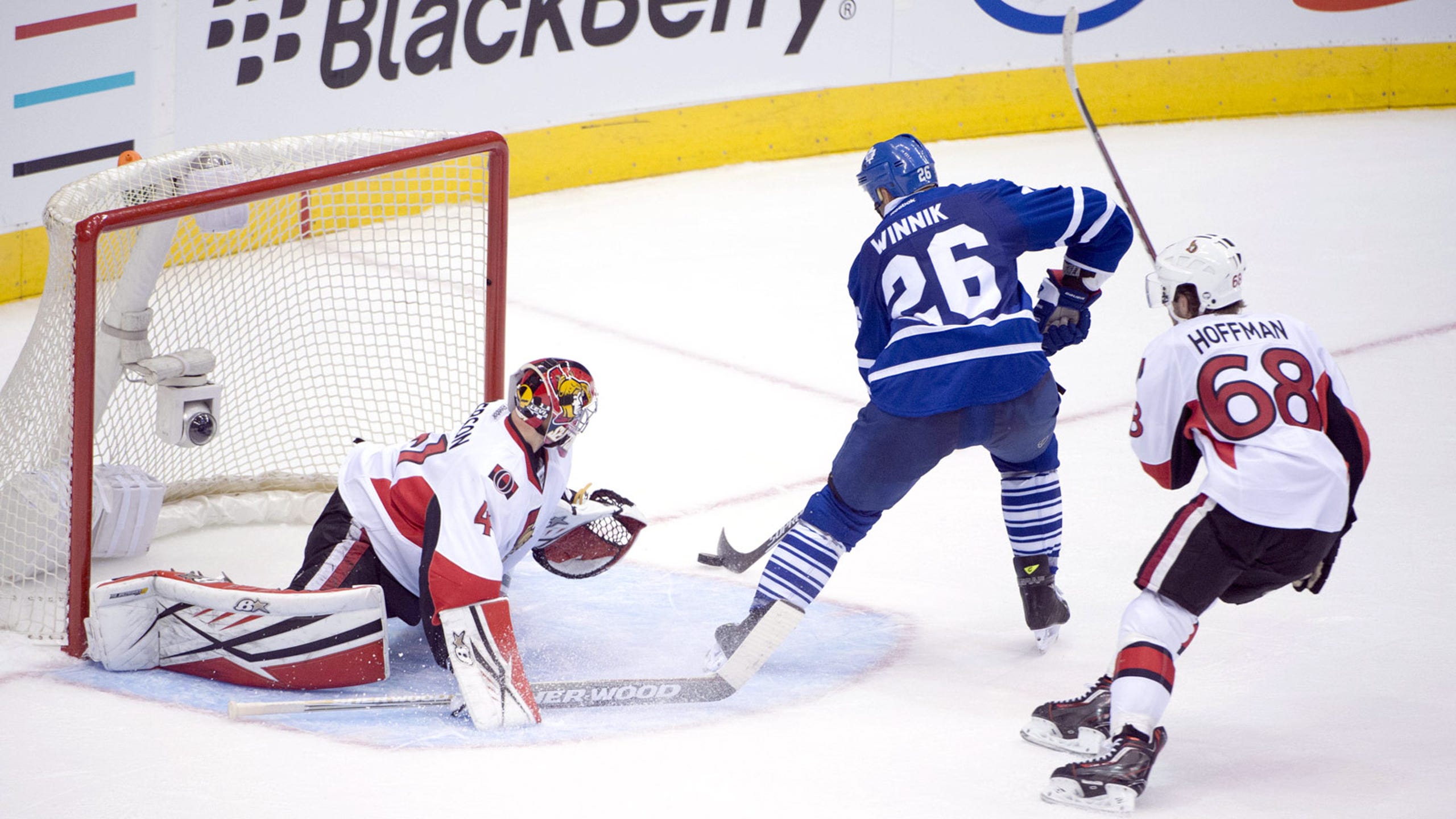 Winnik plays non-analytics role on stats-heavy Maple Leafs
BY foxsports • October 13, 2015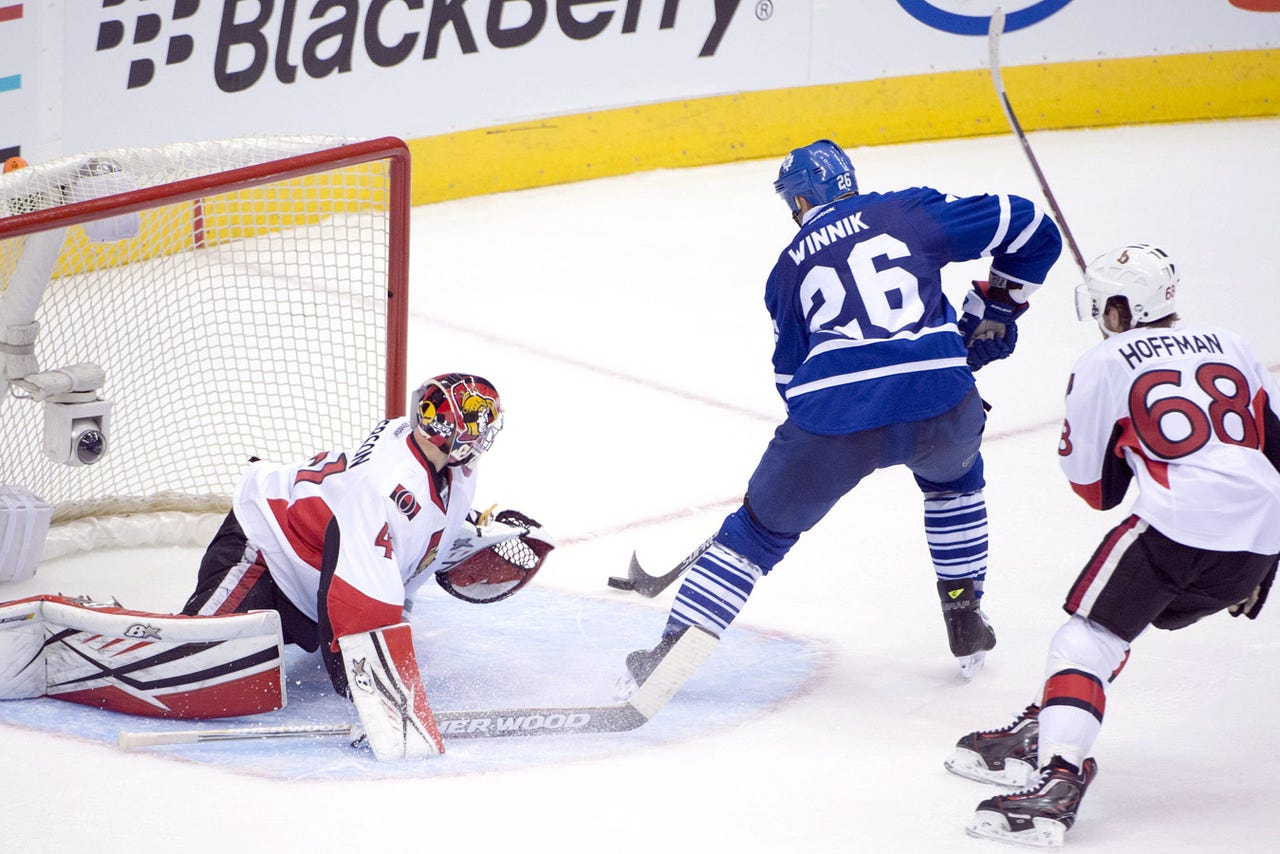 The Toronto Maple Leafs are a very analytics-minded team, as much of their front office changes over the past few years have involved bringing on statistically-minded executives. But summer signee Daniel Winnik is in Toronto this year to play an opposite role. 
The 30-year-old spent half of the season in Pittsburgh last year before returning to Toronto as a free agent over the summer, and his ability to adapt quickly to new coach Mike Babcock has made him a role model on the rebuilding Leafs' roster. Instead of leading the way via an analytical focus, however, Winnik has simply exemplified how those stats look on the ice.
"I know about analytics and that stuff, but I couldn't tell you what my Corsi was last game or anything like that," Winnik told The Globe & Mail. "I've been told that I'm a good analytics player and possession player. You see articles.  
"It's probably because I'm good defensively. Whatever line I'm on, we do a good job of getting quickly out of the D zone and trying to maintain O-zone time."
Winnik knows how to play in a structured system like Babcock's because Winnik also played for a coach who embraced structure in Todd McLellan in San Jose. Winnik's role is to help keep the puck out of the defensive zone, and the 30-year-old has embraced that responsibility so far. His defensive zone starts percentage is the second highest on the team at 68.4 percent while his corsi for percentage is at an even 50 percent. 
Because of his age and ability to embrace Babcock's system, Winnik looks to be a key leader in the Toronto rebuild even if he does not know what the exact numbers about his play mean. That's a bonus both for a role player like Winnik and a growing team like the Leafs.
(h/t The Globe and Mail) 
---
---