Dylan Strome
Dylan Strome
Strome brothers square off as Oilers host Coyotes (Nov 28, 2017)
Published
Nov. 28, 2017 3:27 a.m. ET

EDMONTON, Alberta -- The Strome brothers will need to cut their family ties, for a few hours at least, when the Edmonton Oilers host the Arizona Coyotes on Tuesday.
Ryan Strome's fourth goal of the season was the winner Sunday as the Oilers wrapped up a 2-3-0 road trip with a 4-2 win over the Boston Bruins. Now he and his Edmonton teammates return home to face an Arizona team that just recalled Dylan Strome, Ryan's younger brother, from its AHL affiliate in Tucson. This will mark the second time the brothers will face each other in an NHL game.
"Obviously, I've only played nine games in this league, about to play my 10th, and two are against my brother," Dylan Strome said. "So, funny how that works out. But it's something you dream about as a kid. Obviously, you dream about being on the same line, but playing against him is pretty special."
Dylan was absolutely lighting it up in the AHL, producing 26 points in 15 games. His 1.73 points per-game average is tops in the AHL. However, he has just one career point in the NHL.
Ryan has 137 career NHL points. Both brothers were first-round draft picks. And a third Strome brother, Matthew, was drafted by Philadelphia in 2017.
"Obviously, (Dylan Strome's) production is elite at the AHL level, especially for his age," Coyotes general manager John Chayka was quoted on the team's website. "He has great poise with the puck and converts on his chances. He continues to progress on his all-around game, and we felt he earned the opportunity to be in Arizona."
Underlining the potential Strome vs. Strome duel is that the Coyotes (6-17-3) and Oilers (9-13-2) own the two worst records in the Western Conference.
And though the Oilers won in Boston on Sunday, one thing they have shown is an inability to carry anything over from one game to the next. Edmonton has won two games in a row only once this season and has yet to have a three-game win streak.
The Oilers can look as if things are back on track one night, then go right back to their losing ways the next. Case in point: Last week, they gave up eight goals to the St. Louis Blues and scored six in a win over the Detroit Red Wings. They then visited the Buffalo Sabres, the team with the worst record in the Eastern Conference, and scored just one very late consolation goal in a loss.
Want more evidence of Edmonton's Jekyll-and-Hyde nature? The Oilers scored a total of 25 goals in four wins this season over Dallas (5), New Jersey (6), Vegas (8) and Detroit (6). But, in the other 20 games, the Oilers have scored just 39 times -- an average of fewer than two per game. It tells you that, on the odd night, things click for the Oilers and they absolutely explode, but on most nights, the team will struggle to score even twice.
"I don't know why we make life so hard on ourselves, night in and night out," Ryan Strome said. "The challenge is still the consistency game in and game out. Hopefully we can find that here."
Placed on a line with Leon Draisaitl, Edmonton's Strome played arguably his strongest game of the season on Sunday. But, again, with the Oilers of 2017-18, it's hard to take what happens in one game and translate it to the next one.
"If you have all four lines contribute, all four lines going, it helps immensely," said Draisaitl, who had a goal and an assist on Sunday. "We're a very hard team to beat if we play that way."
Draisaitl has 19 points on the season, second on the Oilers behind Connor McDavid (30).
While the Oilers are inconsistent, four of the six Arizona wins have come in team's most recent six games, so the Coyotes are showing signs of improvement. And Brendan Perlini is red hot, scoring in each of the team's past four contests.
"I'm grateful for the opportunity to get on the ice every time and I try to make the most out of every single shift," Perlini said, according to the team's website. "I believe in my ability every time I step on the ice. and I always want to try to make something happen for the team."
---
---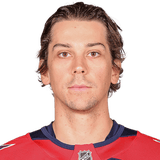 Get more from Dylan Strome
Follow your favorites to get information about games, news and more
---