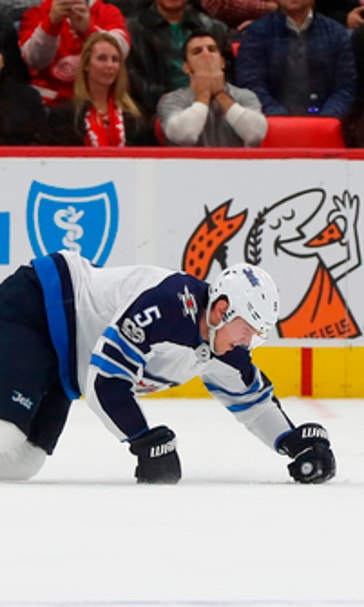 Stamkos' status among injuries to watch in playoffs
April 10, 2018
Seen Steven Stamkos? Is he healthy?
The Eastern Conference No. 1 seed Tampa Bay Lightning sure hope so after Stamkos missed four of the last seven regular-season games with a nagging lower-body injury.
After a torn meniscus in his right knee cost Stamkos several months and likely Tampa Bay a playoff spot last season, his status bears watching more than any other injured player going into the Stanley Cup playoffs.
Stamkos was a full participant in practice Monday and said it's ''the hope'' to be ready for Game 1 Thursday when the Lightning host the New Jersey Devils.
''Definitely a step in the right direction,'' Stamkos told reporters in Tampa. ''Felt pretty good all things considered.''
That's a good sign for the Lightning, who got 100 points from Nikita Kucherov but count on Stamkos to be their top-line center and a big-time scorer on the power play.
Tampa Bay's opponent is hoping to get Marcus Johansson back after he missed New Jersey's final 35 games with a concussion. Johansson has been cleared for contact, but not yet to play and said over the weekend he's feeling better.
In the West, the already-deep top-seeded Nashville Predators are on the verge of getting forward Calle Jarnkrok back after he missed almost the final month of the regular season with an upper-body injury. Jarnkrok had 16 goals and 19 assists for 35 points in 68 games with Nashville, which opens against Colorado.
''I think he's getting real close,'' general manager David Poile said. ''We get into this time of the year, so I guess you'd have to say he's day to day.''
Washington Capitals coach Barry Trotz called forwards T.J. Oshie (lower body) and Jay Beagle (upper body) day to day, too. Oshie practiced Tuesday, while Beagle skated afterward with a more questionable status.
''I feel good,'' Oshie said. ''I feel right now I'm playing my best hockey. Obviously, I've rested a couple of games. But I feel like I've had the most energy and the most clarity out there then I did for a while there. Right there I feel at my best.''
In the first round, they'll have to deal with Columbus captain Nick Foligno, who's ready to rejoin the Blue Jackets lineup after missing time with a lower-body injury.
A few high-profile defensemen weren't as fortunate, and their injuries could prove costly. Boston lost Brandon Carlo and Minnesota lost Ryan Suter to broken ankles, and Winnipeg won't have Dmitry Kulikov with a back injury. Winnipeg faces Minnesota in the first round.
It's the second consecutive playoffs Carlo missed after he was concussed by Alex Ovechkin a year ago.
''It's the one thing he's been looking forward to,'' Krug said of Carlo. ''Obviously he went through it last year missing the time and this year he was excited for it. You feel awful. It's a tough break.''
Coach Bruce Cassidy said: ''It (stinks), honestly, for a guy that's played almost every regular-season game. ... It's disappointing for me. He's a well-liked guy on this team and done a lot, so that's disheartening.''
The Bruins are optimistic injured forwards Rick Nash, Riley Nash and Sean Kuraly will be ready for Game 1 against the Toronto Maple Leafs on Thursday.
''They're all working that way,'' Boston GM Don Sweeney said. ''Hopefully they'll all be available.''
---
AP Sports Writer Teresa M. Walker in Nashville, Tennessee, contributed.
---
Follow Hockey Writer Stephen Whyno on Twitter at https://twitter.com/SWhyno
---
More NHL hockey: https://apnews.com/tag/NHLhockey
---
---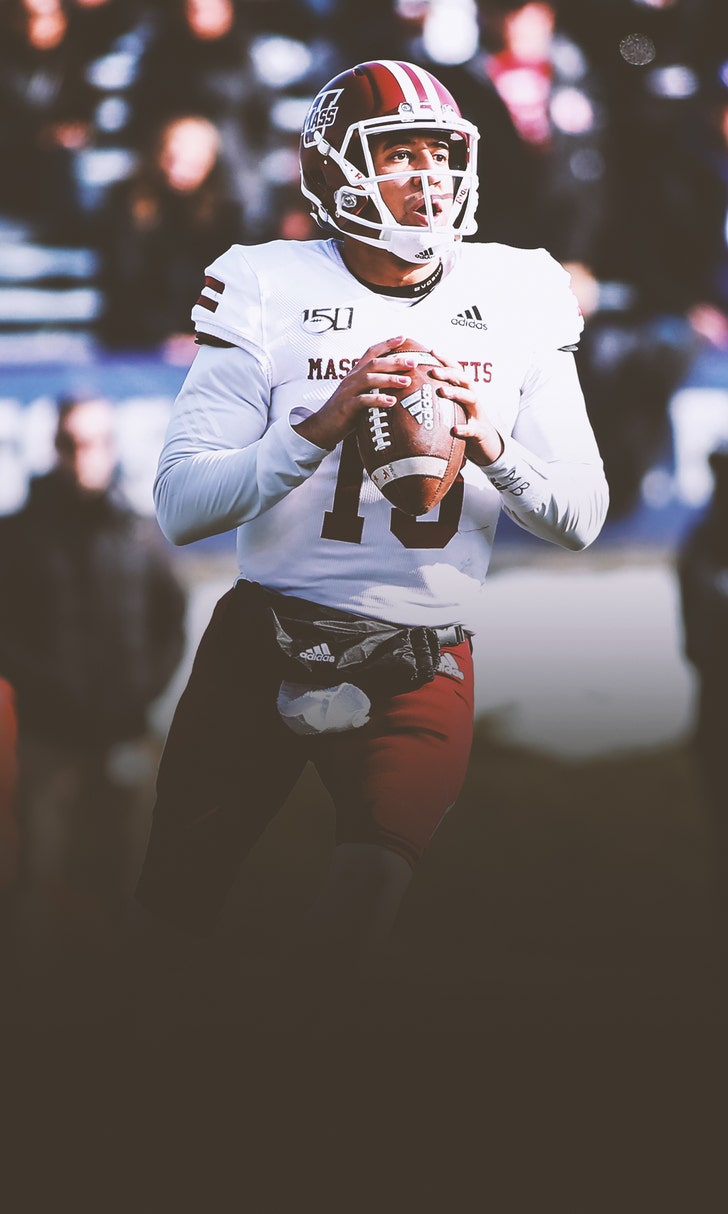 UMass Cancels Fall Football