Alan Quine
Alan Quine
New York Islanders Three Stars: The Ex's Edition
Updated
Mar. 4, 2020 5:03 p.m. ET

Fansided, Michel Anderson/FanSided via Eyes On Isles
Dec 16, 2016; Buffalo, NY, USA; New York Islanders center Shane Prince (11) takes shot as Buffalo Sabres defenseman Josh Gorges (4) defends during the first period at KeyBank Center. Mandatory Credit: Kevin Hoffman-USA TODAY Sports
It was a matchup of the two worst teams in the Eastern Conference as the New York Islanders met up with the Buffalo Sabers on the road and the Isles came out the losers. Never-the-less, here are the Isles three stars for the game.
The New York Islanders lost 3-2 in overtime to the Buffalo Sabers. The second worst team in the east beat the worst. Now making the Islanders the absolute worst in the east.
The Islanders went up 2-1 by the end of the second period, only to the let the game get away from them in the third period. Thanks to Matt Mouslon on the power play.
So, chalk that up to an ex-Islanders scoring, on the penalty kill. A double whammy. The only way it could have been any worse was if Kyle Okposo had a hand in that goal.
PS: He got the only assist on that overtime goal.
Even though the Islanders lost, there were some positives to take from the game. And no, it was not, bad puck luck. No matter what Jack Capuano says in his post-game press conference tonight.
There were three Islanders players that stood out in tonight's game. Three players that, had they not played as well as they did there is no way the Islanders would have earned a single point.
Nov 25, 2016; San Jose, CA, USA; New York Islanders center Alan Quine (10) and San Jose Sharks center Chris Tierney (50) fight for control of the puck in the second period of the game at SAP Center at San Jose. Mandatory Credit: Stan Szeto-USA TODAY Sports
Third Star: Alan Quine
1 Goal
1 Shot
3 Hits
Side note: The Isles power play was 100% efficient tonight.
But it wasn't just his goal that gets Quine on the list. It's his all-around play. He did everything right tonight. Except for maybe being on the ice for that Matt Moulson power play goal to tie the game.
He killed penalties like a boss. Diving at pucks, in front of pucks, and just doing anything within his power to make sure that puck didn't go in the net. Or to make sure Jack Capuano doesn't scratch him again.
Not sure how that's going to go for him. With Casey Cizikas missing due to injury the decision was pretty easy for Capuano. Once Cizikas is healthy again, Quine goes right to the top of the chopping block.
Dec 16, 2016; Buffalo, NY, USA; New York Islanders right wing Ryan Strome (18) celebrates his goal on Buffalo Sabres goalie Robin Lehner (40) with teammates right wing Cal Clutterbuck (15) and defenseman Dennis Seidenberg (4) during the first period at KeyBank Center. Mandatory Credit: Kevin Hoffman-USA TODAY Sports
Second Star: Ryan Strome
1 goal
1 shot
Jack Capuano must feel like the smartest guy in the room. In the last two games, Ryan Strome has two goals. His first points since November 18th and his first goal since October 21st.
Is Ryan Strome starting to show shades of his former self, as in 2014-15 Ryan Strome? Or is this just a much-ado-about-nothing type of scenario. Either way, Strome has two up on the board.
And that's what matters, getting Strome back on the production wagon. He's still just on pace for about 23 points, still less that last year's underwhelming 27 points he put up.
But two goals in two games is absolutely fantastic for a player that's been put through the ringer by his coach. (Although Capuano never said Strome's name, we all knew he was talking about Strome).
Sure, Capuano's gonna take credit for lighting a fire under Strome's bottom. But it takes some form of maturity to actually respond to all this negative pressure from the coach.
So maybe we're seeing the new and improved Ryan Strome. Maybe this 2017 version of Strome is going to be absolutely lethal. You know, like he was two years ago.
Apr 2, 2016; Brooklyn, NY, USA; New York Islanders goalie Jean-Francois Berube (30) before the game against the Pittsburgh Penguins at Barclays Center. Mandatory Credit: Anthony Gruppuso-USA TODAY Sports
First Star: Jean-Francois Berube
Shots Against: 37
SV%: .919
Did anyone think that Jean-Francois Berube would ever get a start this season? It seemed that he'd just waste away as a healthy scratch waiting for either Halak or Greiss to go down with injury. But there he was against the Buffalo Sabers.
Berube doesn't need to worry about this start affecting his potential free agent status come the end of the season. He still needs another 27 appearances in the next 52 games on the Isles schedule.
A .919 save percentage isn't generally first start worthy. It's not bad, but it's not great. But when it's the firs action your goaltender has seen all season (minus that single save, five-minute cameo on December 10th) it's pretty darn good.
And let's be fair, there wasn't much Berube could have done for that overtime goal. He came out to play the shooter, tried to cut the angle, but a 3-2 isn't going to generally end well for the goaltender. So take that away and you're looking at a .944 SV%.
What a difference a goal makes, right? Not only in the points column, but for the narrative machine.
If the Isles go the other way and score, JF gets the W and that outstanding .944 SV%. Now he's that talk of the town and fans pin Facebook posts and message board updates longing for Berube to be the starter.
More from Eyes On Isles
This article originally appeared on
---
---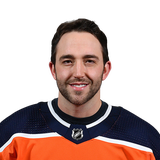 Get more from Alan Quine
Follow your favorites to get information about games, news and more
---