Antti Raanta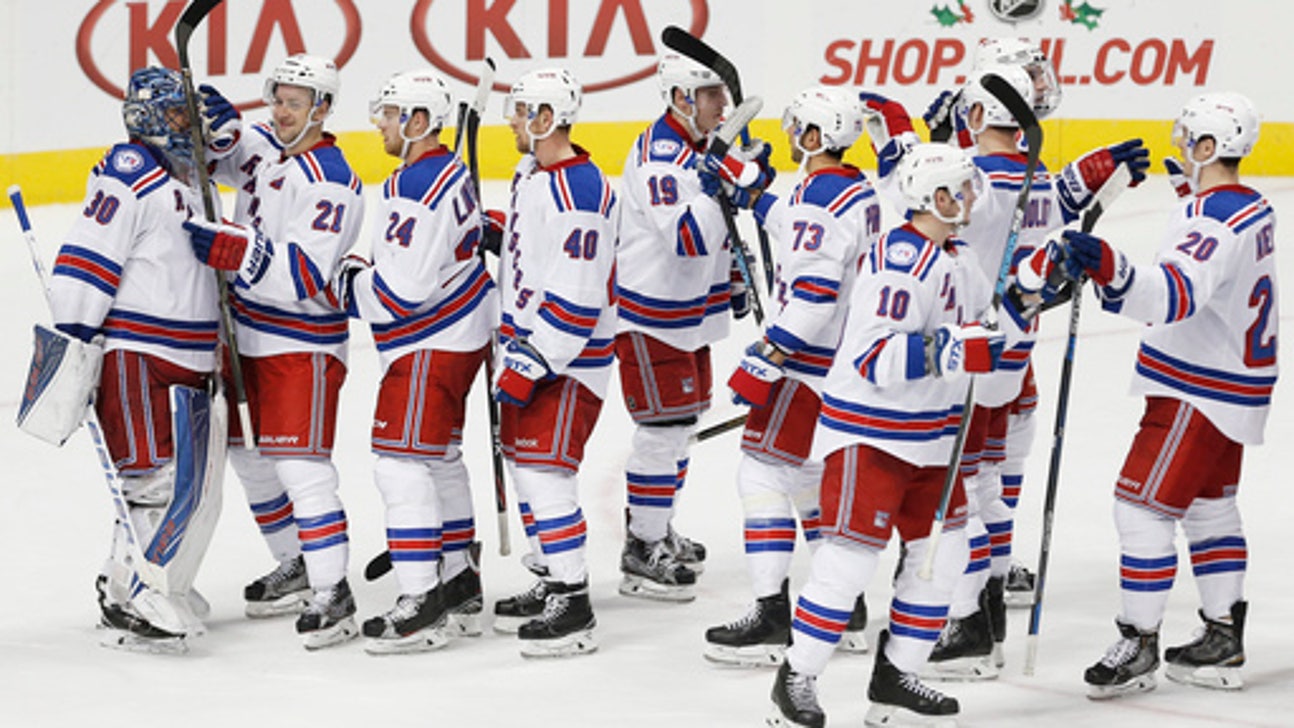 Antti Raanta
Nash scores short-handed in 3rd, Rangers shut out Stars 2-0 (Dec 15, 2016)
Updated
Mar. 4, 2020 8:37 p.m. ET

DALLAS (AP) Rick Nash and Henrik Lundqvist returned to the New York Rangers' lineup and were instrumental in their 2-0 shutout of the Dallas Stars on Thursday night.
Nash, who had missed four games with a groin injury, scored an unassisted goal with his team short-handed to snap a scoreless tie in the third period.
Lundqvist, who hadn't started since a 4-2 loss to the Islanders on Dec. 6, left briefly after getting bowled over behind the net and combined with Antti Raanta for the shutout. Raanta had won three of the previous four games.
''I went out there with a lot of desperation,'' said Lundqvist, who has won at least 30 games in 10 of his 11 seasons. ''I felt like it was an important game for me to just feel good. My game hasn't changed over a week, but my mindset has changed.
''It is a new experience for me,'' he added.
Nash broke up a pass by Jamie Benn near the Rangers blue line, skated down the ice and put a snap shot past Dallas goalie Antti Niemi at 7:08.
Nash said he benefited from watching teammate Chris Kreider's unsuccessful breakaway in the second period.
''After watching Chris try it on his breakaway, I thought (Niemi) was kind of cheating the deke, and thought I could kind of catch him off guard,'' Nash said.
Mats Zuccarello added an empty-net goal.
Lundqvist actually returned twice on Thursday. Raanta replaced him for 5:31 of the first period after Dallas' Cody Eakin plowed into Lundqvist behind the net, knocking off his mask as the goalie played the puck along the end boards.
Eakin received a major penalty for charging and a game misconduct.
''The league better do something about that hit,'' Rangers coach Alain Vigneault said. ''It's everything that you want to take away from the game. A hit to the head, forward motion and it's a goaltender on top.''
Stars coach Lindy Ruff defended Eakin.
''I understand the call. As a penalty killer, he's trying to gain speed so he can get back. I know it doesn't look that way, but there was no intent on his part,'' Ruff said.
Lundqvist said he didn't see Eakin coming at him before he was knocked to the ice. He stayed down for a bit and left the game for 5 1/2 minutes.
''(The trainer) came out and told me, `You have to leave right away.' Did a quick test and tried to rush to come back out there, because I really wanted to play.''
Lundqvist finished with all 27 saves for New York, including 18 in the second period.
Niemi made 28 saves for Dallas.
The Rangers have won four of five. The Stars missed a chance to match their longest winning streak this season at two games.
Niemi made five saves during a first-period power play that lasted 6:09. His best stop was a sprawling save on a snap shot by Brandon Pirri at 10:32.
The first 51 seconds of that power play were 5-on-3 after Eakin's penalties. Dallas has escaped three 5-on-3s without a goal in the last two games, though Anaheim scored 5-on-4 just 5 seconds after the first penalty expired Tuesday night.
Dallas entered Thursday ranked 28th in the NHL on the penalty kill.
About 5 minutes into the second period, Kreider had a breakaway but sent a backhand wide right. The Stars' Jason Spezza hit the right post on a power play 6 minutes later.
During Dallas' second power play of the period, Lundqvist stopped wrist shots by Devin Shore and Esa Lindell.
The Stars were 0 for 5 on the power play.
NOTES: Nash scored the 15th short-handed goal of his career and first since Feb. 2, 2015, vs. Florida. ... Nash took a run at Eakin after his penalties, but no penalty was called on Nash. ... Dallas C Tyler Seguin left the ice briefly in the third period after being hit in the back of the head by a shot. ... The Rangers are the only team that has held Benn without a point, in 10 career games. Even his brother, defenseman Jordie Benn, despite 411 fewer career points, has one assist in seven games vs. New York.
UP NEXT
Rangers: Complete a two-game trip at Nashville on Saturday.
Stars: Host Philadelphia on Saturday afternoon in the third game of a five-game homestand. The Flyers will arrive with a 10-game winning streak and two days' rest.
---
---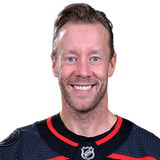 Get more from Antti Raanta
Follow your favorites to get information about games, news and more
---