Tampa Bay Lightning
Tampa Bay Lightning
Lightning disappointed, but don't feel like playoff failures
Published
May. 24, 2018 7:19 p.m. ET
TAMPA, Fla. (AP) Jon Cooper searched for adequate words to describe the feeling of coming within one victory of playing for the Stanley Cup.
The Tampa Bay Lightning have done it twice in the past three years. And it hurts.
''It's everything from agonizing to angry to disappointed to shock,'' the coach said Thursday, less than 24 hours after one of the most successful seasons in franchise history came to a screeching halt with a 4-0 loss to Alex Ovechkin and the Washington Capitals in Game 7 of the Eastern Conference final.
''I'm sure that's going to turn into proud and happy for our group,'' he added. ''There are so many good emotions about coaching this team ... but the emotions of how it ended is tough.''
After compiling the best record in the Eastern Conference during the regular season, eliminating the New Jersey Devils and Boston Bruins in the first two rounds of the playoffs, and rebounding from losing the first games of the conference final to take a 3-2 series lead, the Lightning truly believed this was their year.
Now, general manager Steve Yzerman and Cooper face decisions about what needs to be tweaked.
The Lightning won Game 7 of the conference final against the Rangers in 2015, advancing to the Stanley Cup Final for the second time in franchise history. They made it back to the East final, only to lose to the Pittsburgh Penguins in seven games two years ago.
''If anybody sits and says it was an unsuccessful season, I have to question that. You look back at this team. All the accomplishments of the regular season, and then to be one game away from getting to the Stanley Cup Final,'' Cooper said, his voice trailing off.
''Now it's just solving that piece of the puzzle,'' the coach added, ''getting over the top.''
With a talented roster that's both deep and fairly young, there won't be wholesale changes.
Goaltender Andrei Vasilevskiy, a Vezina Trophy finalist in his first full season as a starter, is just 23 years old.
Leading scorer Nikita Kucherov is 24, Norris Trophy finalist Victor Hedman is 27, and emerging star Brayden Point is just 22.
Even captain Steven Stamkos, completing his 10th NHL season, is only 28.
''What were we missing? A couple of goals in Game 7,'' Cooper said. ''You can sit here and pick apart all you want of what went wrong, it was one game. We didn't score and we lost the game. They were opportunistic and scored, and they advanced. ... It's razor-thin how close this league is.''
Yzerman said there are a number of areas where the Lightning need to get better moving forward, including defensively.
The GM, however, rejected the notion that somehow the season was a failure because a team with such high expectations didn't get back to the championship round.
''It's really difficult to win the Stanley Cup, and if you're going to measure every year strictly on it's a failure if we win or not, I don't think I look at it that way,'' Yzerman said.
''There's a process and there's no definitive timeline for it. Just continue to improve, continue to hang around, I guess, and we're going to win one of these things,'' the GM added. ''It's not a failure. It's a disappointment at this stage, but we're not sitting here saying we're the best team by a mile. We realize there's a bunch of good teams out there, a group of teams that could win the Stanley Cup.''
Cooper said one thing it's important to not do this summer is over-react.
''It's hard to explain just how hard it is to get here,'' the coach said. ''There are 30 teams who are going to get Monday morning quarterbacked, and one team that is not. You just have to build on your strengths and keep getting better and come back next year stronger than ever.''
---
More AP hockey: https://apnews.com/tag/NHLhockey
---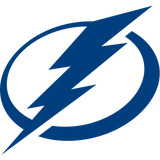 Get more from Tampa Bay Lightning
Follow your favorites to get information about games, news and more
---