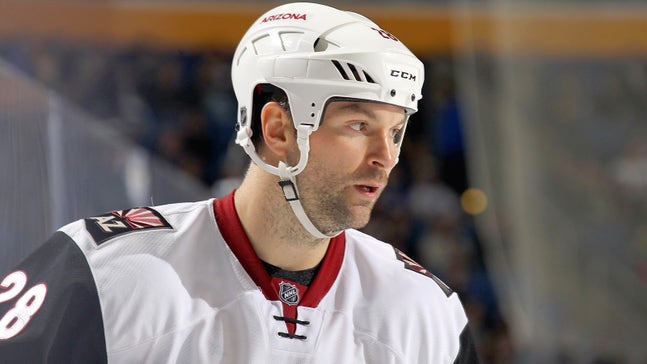 John Scott: NHL applied pressure to remove him from All-Star Game
Published
Jan. 28, 2016 3:48 p.m. ET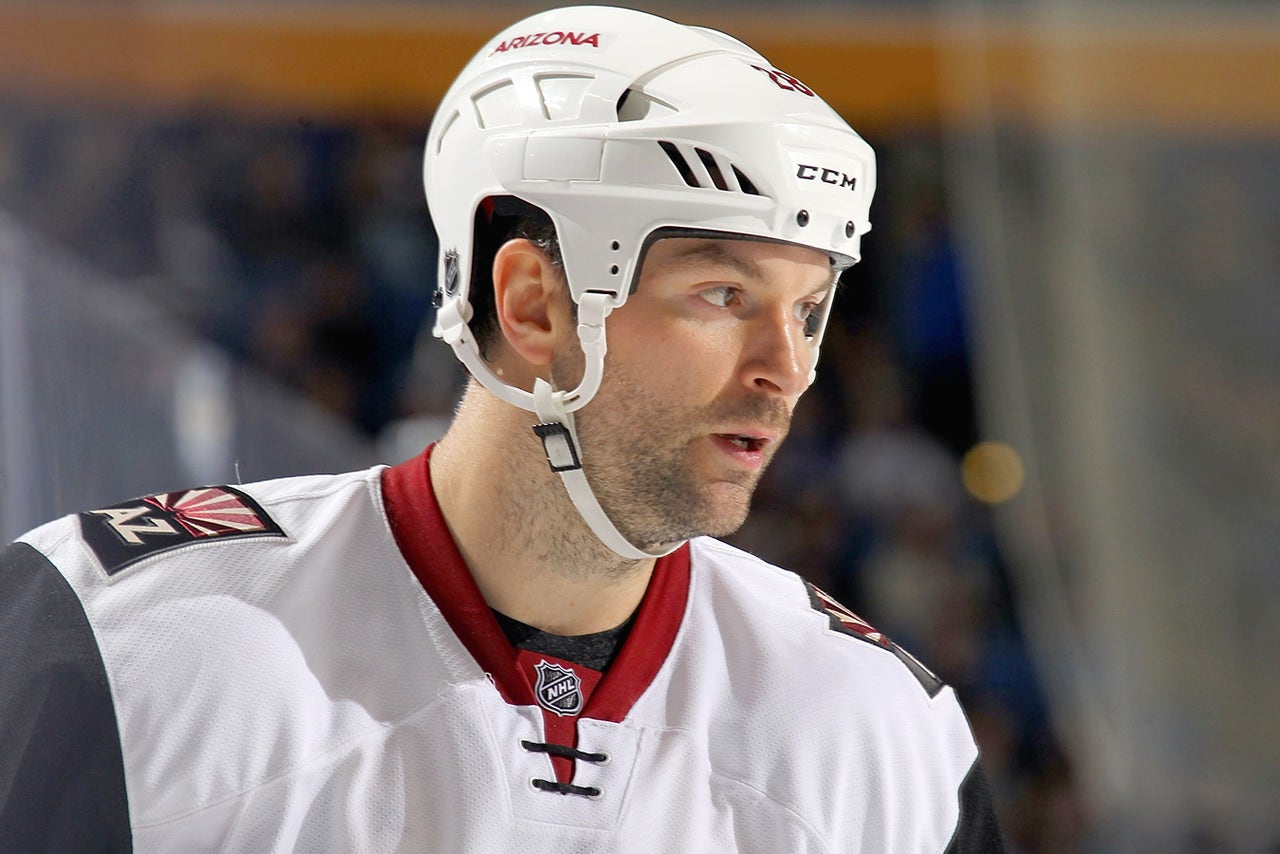 Journeyman enforcer John Scott took aim at his former team and the NHL at large on Thursday when he put pen to paper in a published essay in The Players' Tribune.
After receiving an unexpected push from fans on social media to secure a spot in the NHL's All-Star Game, Scott wrote that the Arizona Coyotes and the league pressured him to bow out of this weekend's event. The 33-year-old also took issue with the Jan. 15 trade to the Montreal Canadiens, who promptly sent him their American Hockey League affiliate in Newfoundland - all while his wife was soon to give birth to twins.
Via The Players' Tribune:
"At first, when it became clear that I was going to win the All-Star fan vote, I understood the league's position. They didn't mince words - This is not a game for you, John - but I understood all the same. Honestly, on some level, I agreed.

"... So when they asked me to make a statement - nudging the fan vote in another direction and denouncing the John Scott 'movement' - I did it without hesitation. I told the fans, 'Listen. I don't deserve this. Vote for my teammates.' And I was telling the truth."
Scott wrote that he was fine with that stance until an unidentified person from the league pushed the envelope.
"So when someone from the NHL calls me and says, 'Do you think this is something your kids would be proud of? ... That's when they lost me. That was it, right there. That was the moment. Because, while I may not deserve to be an NHL All-Star, I know I deserve to be the judge of what my kids will - and won't - be proud of me for."
His kids will have the opportunity to see dear ol' dad serve as the captain of the Pacific Division on Sunday despite being the property of Montreal. The 33-year-old was traded to the Canadiens in a three-team deal with the Coyotes, with whom he had one assist in 11 games this season.
Despite being in a different conference - and in the AHL, for that matter - the NHL announced on Jan. 19 that Scott would indeed serve as the captain of the Pacific Division representatives.
---
---