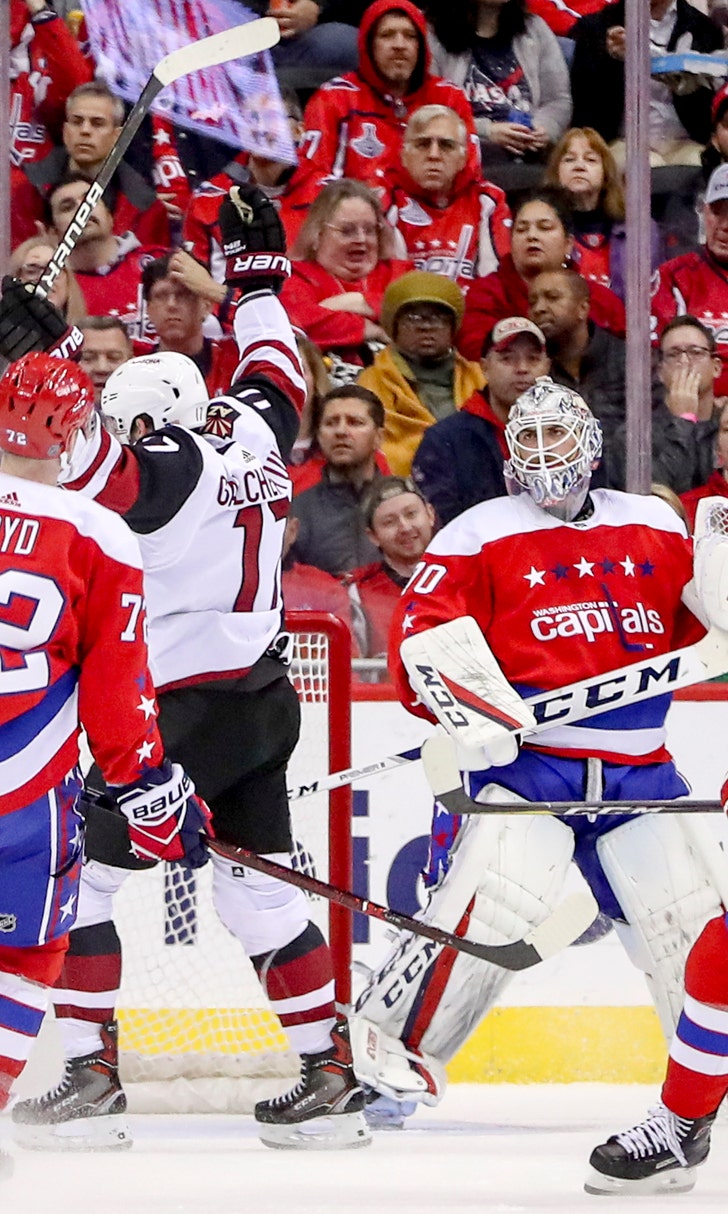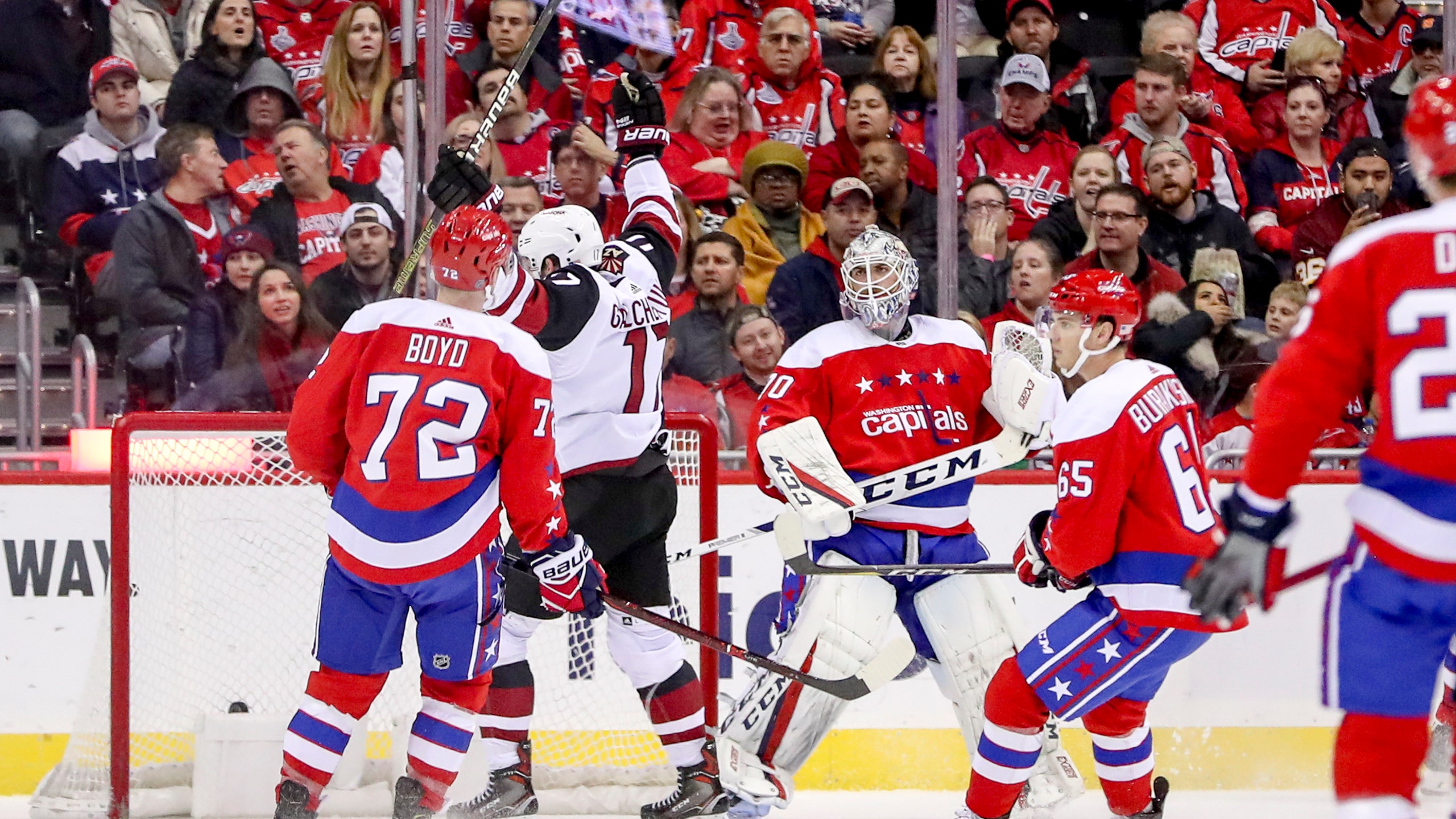 Coyotes take advantage of Capitals' PK struggles in 4-1 win
November 11, 2018
WASHINGTON (AP) — Less than 24 hours after their worst defeat of the season, the Arizona Coyotes hoped they'd get some better breaks against the defending Stanley Cup champions.
They came in the form of plentiful power-play opportunities.
Richard Panik and Alex Galchenyuk each had a goal and an assist, and the Coyotes capitalized on two of five Washington penalties to add to the Capitals' penalty-killing struggles in a 4-1 victory on Sunday.
"Getting a couple of power-play goals helped," said Coyotes coach Rick Tocchet. "I thought we skated pretty good. They came out in the second and I think we withstood that pressure by them."
Vinnie Hinostroza and Galchenyuk scored the fifth and sixth goals Washington's penalty kill has allowed over its last four games, helping Arizona snap a three-game skid and erase the frustration of a 4-0 defeat in Pittsburgh on Saturday night.
Darcy Kuemper made 38 saves for the Coyotes in his third start in four days. In front of him, Arizona's own league-leading penalty kill improved to 20 of its last 21 after stifling two chances for a Capitals power play that entered Sunday ranked second in the NHL.
Derek Stepan added an empty-net goal with 1:32 remaining, sealing one of Arizona's most important victories so far this season.
"Big bounce-back game, big win for us," Kuemper said. "We get back on track now, and that's what we needed."
Nicklas Backstrom scored an even-strength goal in the second period for Washington, which ended a five-game homestand 2-2-1. Braden Holtby stopped 18 shots for the Capitals, who sustained five penalties, the eighth time in 16 games they've taken at least four.
"We've taken too many penalties throughout the first part of this year for sure," Capitals coach Todd Reirden said. "It's one of the areas we have to clean up too, is the discipline and penalties, especially in the offensive zone."
Hinostroza put Arizona ahead at the tail end of their second man advantage of the game, sending in a one-time wrister of Dylan Strome's feed. Panik also contributed on the crisp odd-man rush by the Coyotes, created when three Capitals players were caught up ice trying to score short-handed.
Arizona caught Washington in transition again when Panik beat Holtby above his left shoulder to make it 2-0 just beyond the midpoint of the second period.
Backstrom answered less than a minute later with a one-timer off Alex Ovechkin's feed from the left corner that left Kuemper little chance.
But the Coyotes made it a two-goal lead again with another power-play goal with 5:22 left in the period. This time, Galchenyuk stood strong to poke in a second effort from just in front of the crease after Brendan Perlini sent the puck toward the net.
"We had everyone going, and that's what we need to be successful," Kuemper said. "Everyone was just doing their jobs tonight, and when that happens, good things happen for us."
NOTES: Kuemper has made every start while Antti Raanta recovers from a lower body injury, with current backup Hunter Miska still awaiting the chance for his NHL debut. Raanta last played on Nov. 2. ... Capitals D John Carlson returned after missing Friday's loss against Columbus with a lower-body injury. ... Backstrom has a point in five consecutive games. ... The Coyotes have yet to preserve a shutout, but have allowed just one goal in seven games this season.
UP NEXT
Coyotes: Conclude their trip on Tuesday night at Detroit.
Capitals: Begin a four-game road trip on Tuesday night at Minnesota
---
---