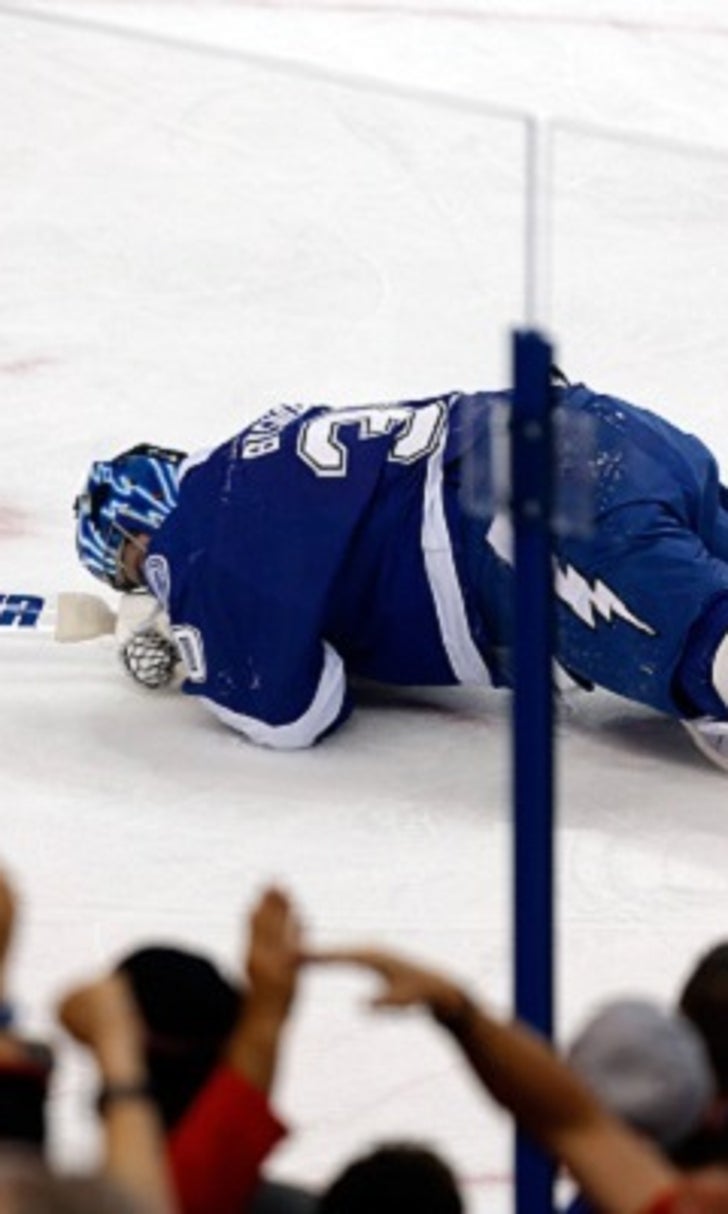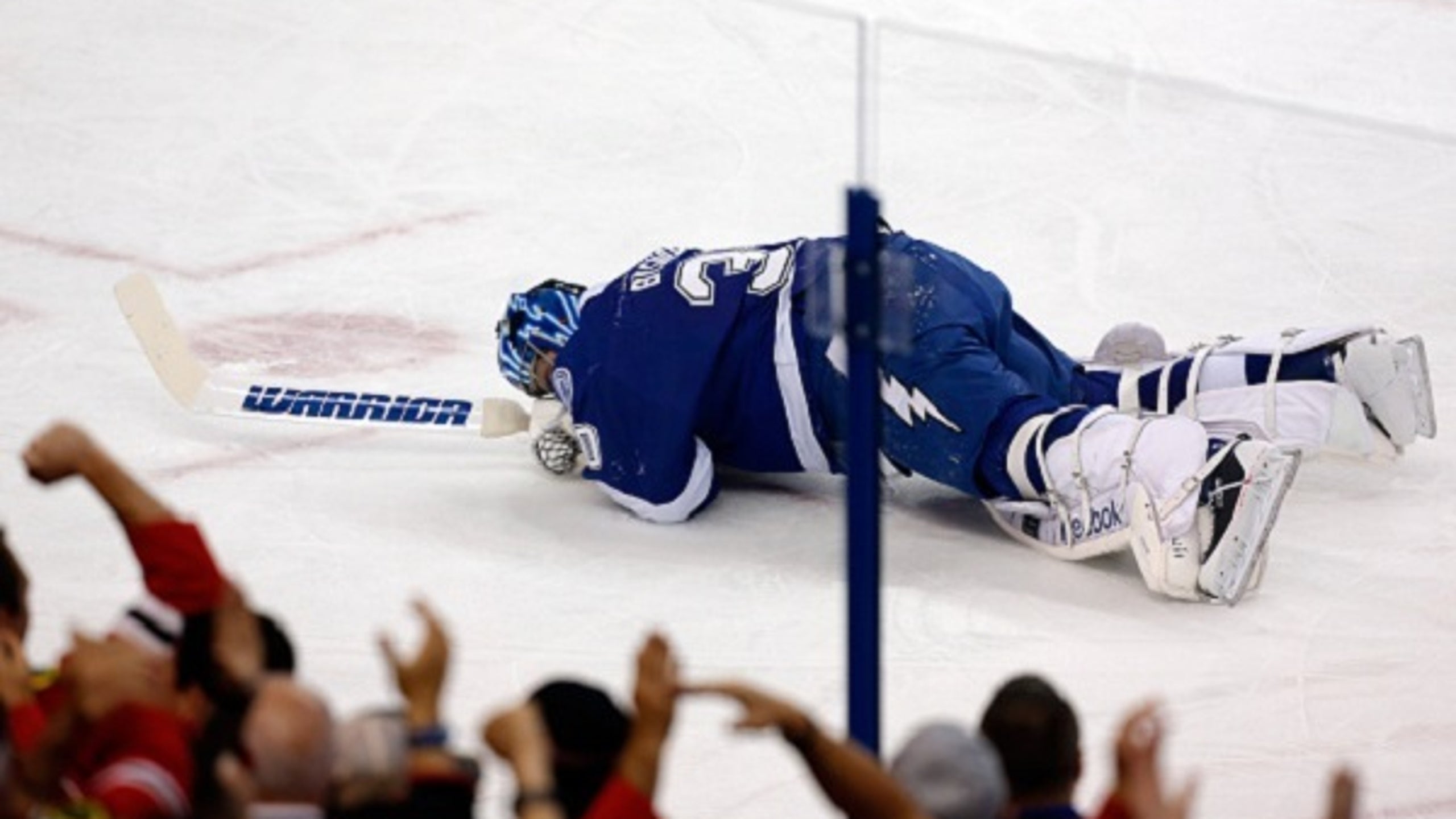 Ben Bishop blunder leads to easy Blackhawks goal
BY foxsports • June 13, 2015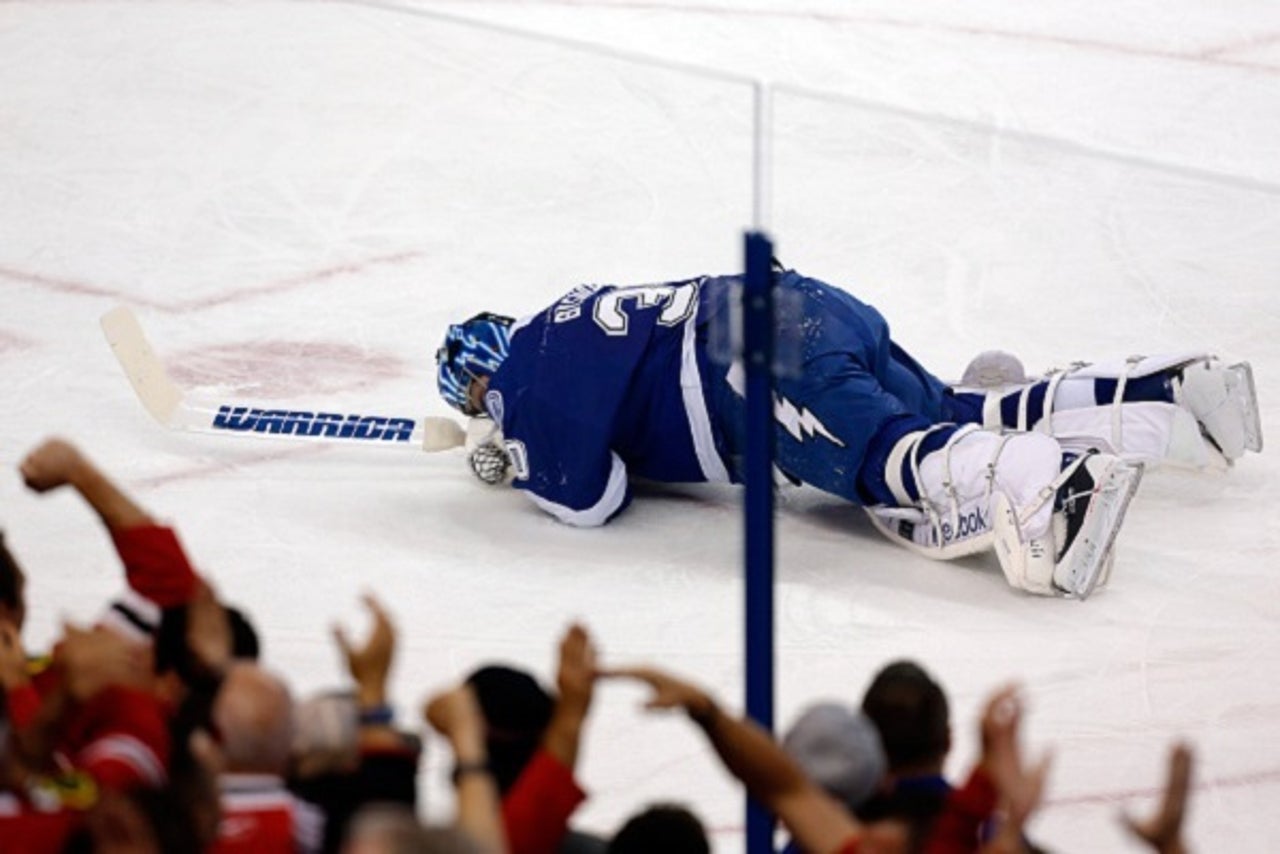 By Pat Bradley
Comedian Dane Cook has a skit where he describes watching a pedestrian get hit by a car. You see what's coming the entire time and want to yell something like, "You're about to get struck by a vehicle," he says, but can only utter some type of unintelligible gibberish that does nothing to warn the helpless victim-to-be.
That's how we imagine Tampa Bay Lightning coach Jon Cooper felt during the first period of Game 5 of the Stanley Cup Final, when already-injured goalie Ben Bishop ventured far out of the net to play a puck with Lightning defenseman Victor Hedman and Chicago Blackhawks forward Patrick Sharp racing full-steam down ice toward the puck.
Hedman and Bishop collided, leaving Sharp all alone to bury probably the easiest goal he's ever scored.
Here's hoping Bishop — and Cooper, for that matter — are both OK.
More from NESN.com:
---
---