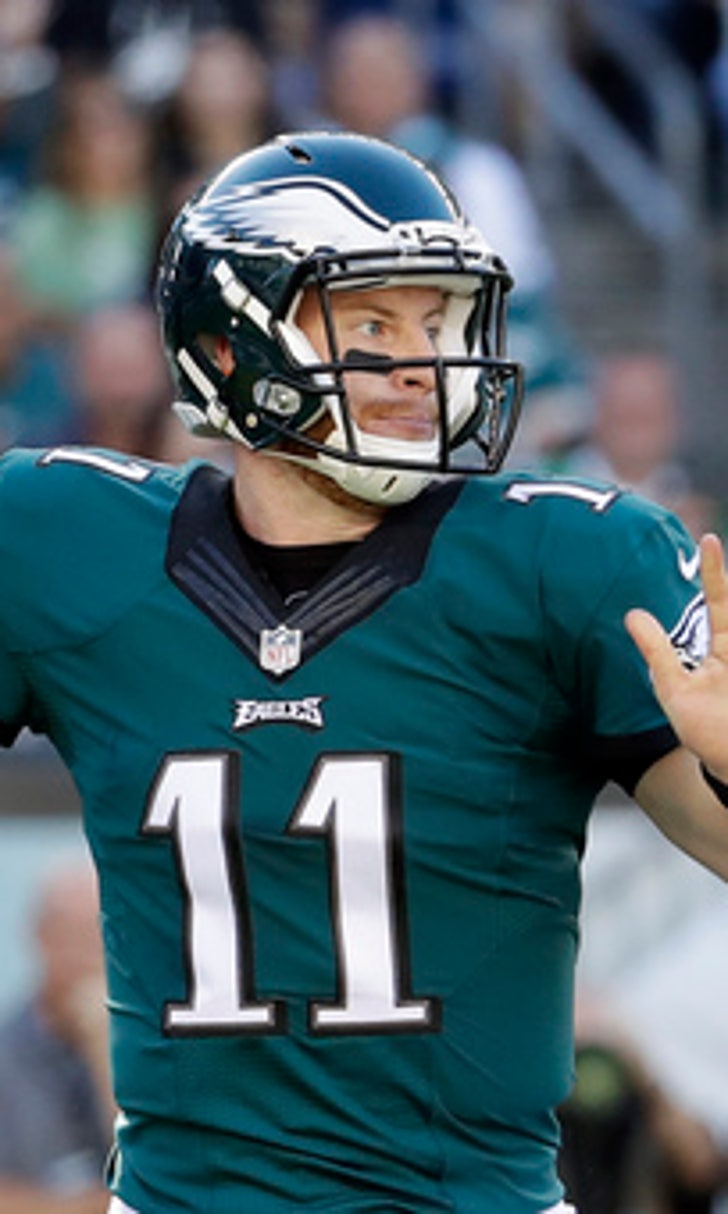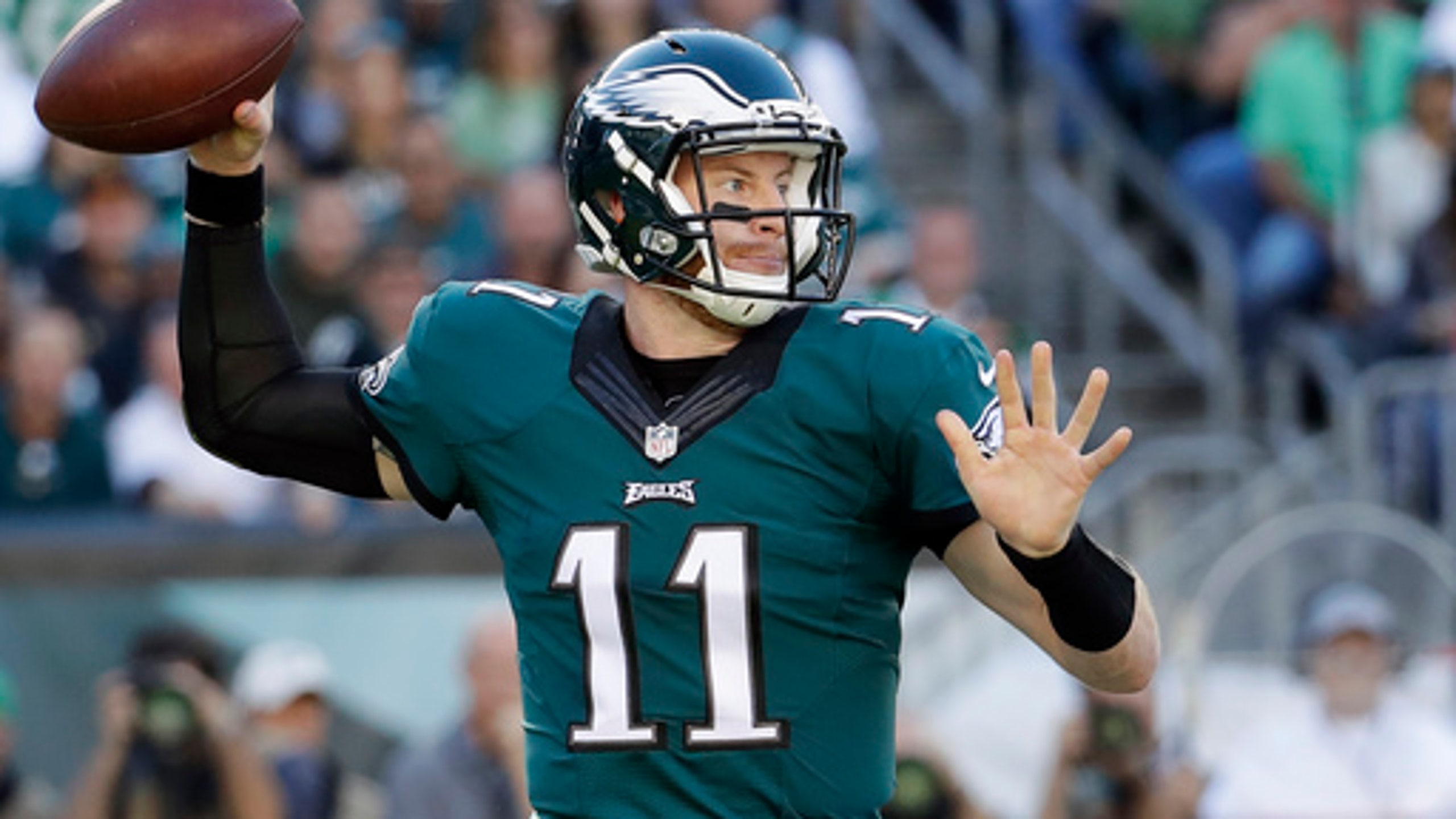 Wentz is the real deal and Eagles are Super Bowl bound
BY foxsports • September 27, 2016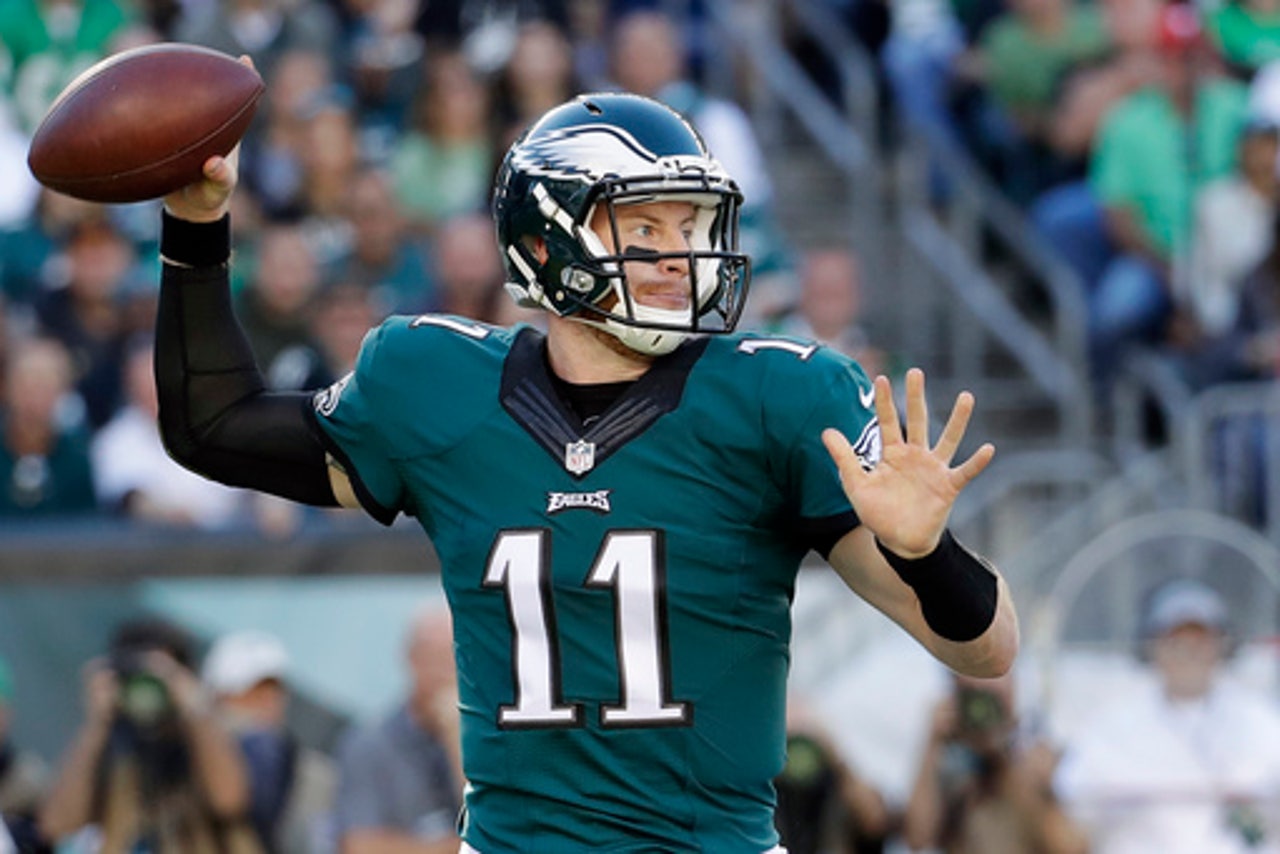 PHILADELPHIA (AP) Yo, Philly: Book that trip to Houston in February.
Carson Wentz is the real deal and he's taking the Philadelphia Eagles to the Super Bowl.
Wentz's latest impressive performance came in a convincing 34-3 victory over Pittsburgh. Beating the Browns (0-3) and Bears (0-3) got fans excited. But dominating Ben Roethlisberger and the Steelers (2-1) has them making reservations for the Big Game.
Nevermind it's only three games. Philadelphia, Pennsylvania now is Carson City, Wentzylvania.
Now, time for a reality check. It's September. Not for nothing, as they say in Philly, but there's a long way to go.
Here are other overreactions following Week 3:
OVERREACTION: The Browns are going 0-16. They lost in overtime to Miami because Cody Parkey missed three field goals, including a 46-yarder on the final play of regulation.
REALISTIC REACTION: Maybe Brian Billick was right. He said Cleveland go winless.
---
OVERREACTION: The Panthers (1-2) won't make the playoffs. They've already lost more games this season than last year.
REALISTIC REACTION: They play in the NFC South and they have Cam Newton.
---
OVERREACTION: Ryan Fitzpatrick will break the NFL record for most passes intercepted in a season. Fitzpatrick had six picks in the Jets' loss to Kansas City.
REALISTIC REACTION: George Blanda threw 42 interceptions in 1962. Despite the six-pack of picks, Fitzpatrick is on pace for 37.
---
OVERREACTION: The Rams will give Los Angeles an NFC West title. A win over Tampa Bay has the Rams (2-1) off to their best start in 10 years.
REALISTIC REACTION: Seattle (2-1) and Arizona (1-2) still play in the same division.
---
OVERREACTION: The Broncos are better off with Trevor Siemian this season than they were with Peyton Manning and Brock Osweiler. Siemian became the first quarterback in NFL history to throw for 300 yards and four TDs without an interception in his first road start.
REALISTIC REACTION: He had one TD and three picks in his first two games at home.
---
OVERREACTION: The Ravens will win the AFC North. They're 3-0 a year after finishing 5-11.
REALISTIC REACTION: The teams they beat are 1-8. The Raiders (2-1) present a tougher test this week.
---
OVERREACTION: Blake Bortles will get benched. The Jaguars are 0-3 and Bortles has seven turnovers in three games.
REALISTIC REACTION: Jacksonville has no run game to help Bortles so it's not all his fault.
---
OVERREACTION: Ezekiel Elliott is the next Emmitt Smith. The No. 4 overall pick leads the NFC with 274 yards rushing.
REALISTIC REACTION: He's averaging 3.9 yards per carry. Smith is a Hall of Famer. Compare them in seven years.
---
AP NFL website: www.pro32.ap.org and www.twitter.com/AP-NFL
---
Follow Rob Maaddi on Twitter: https://twitter.com/AP-RobMaaddi
---
---