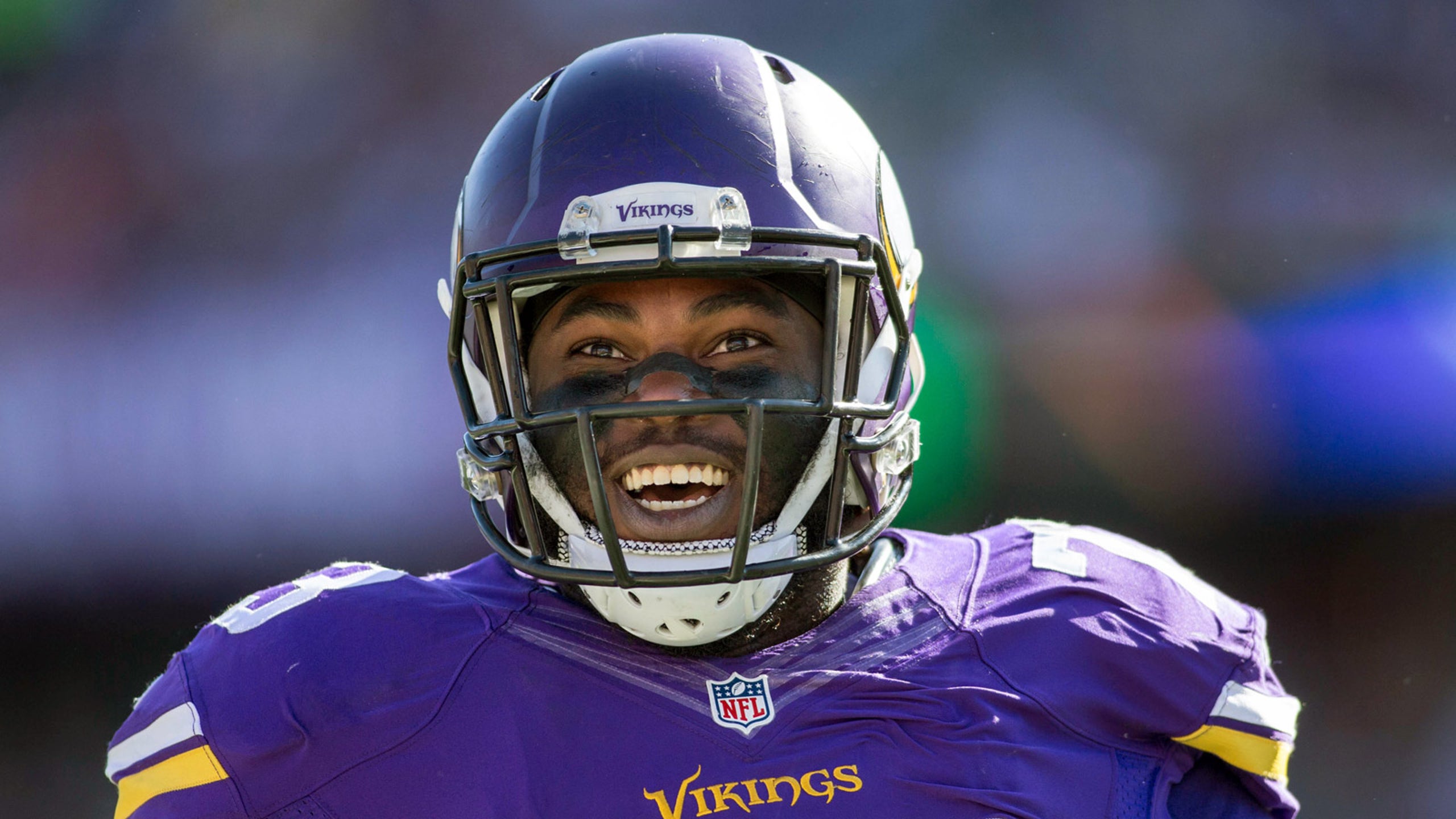 Vikings' Sharrif Floyd shares his story to inspire foster kids
BY foxsports • February 5, 2016
Tucked inside Sharrif Floyd's 6-foot-3, 311-pound frame is an equally massive heart.
The defensive tackle -- a former All-American at Florida and first-round draft pick -- remembers what life was like before he signed his first multi-million-dollar contract with the Minnesota Vikings.
Floyd, now 24 years old, remembers what it was like when he was 18.
Minnesota Viking's Sharrif Floyd's #whenIwas18 story

Watch this inspiring talk from Sharrif Floyd of the Minnesota Vikings about personal growth and overcoming. See why he's the kind of example kids from First Place for Youth can really look up to and respect. Visit firstplaceforyouth.org and learn more about our #whenIwas18 campaign.

Posted by First Place for Youth on Saturday, January 30, 2016
Floyd is one of several NFL players taking part in the "When I Was 18" campaign for First Place For Youth, a California-based support organization designed to help foster kids transition into adulthood. Since 1998, this program has helped thousands of disadvantaged youths build the essential skills for self-sufficiency.
Many youngsters in foster care expect to be kicked to the curb when they turn 18. They are still searching for their identity or purpose in life. Hearing NFL players talk about their own tough stories from when they were 18 can inspire much-needed hope.
"The story is huge for me," Floyd said, reflecting on his own experiences as a teenager. "It holds a special place in my heart, mainly because it's everything that I've been through."
Floyd was raised in Philadelphia, mostly by his grandmothers. He lived with both of them at different points in his childhood. They had food, but clean clothes were sometimes hard to come by.
"Growing up was kind of rough," Floyd told FOXSports.com on Thursday. "It was kind of tough, being bullied at school. Not being seen as one of the cool kids. The everyday struggle. And not only that, but growing up in one of the worst neighborhoods with crime, violence and things like that."
It's hard to picture a man of Floyd's size being bullied. It's also difficult to imagine an NFL star struggling to fit in.
Things change, though, and that's the message Floyd and other players -- such as Kansas City Chiefs linebacker Tamba Hali and quarterback Alex Smith, former St. Louis Rams/Arizona Cardinals quarterback Kurt Warner and Tennessee Titans wide receiver Dorial Green-Beckham (a former foster child himself) -- are trying to spread to young people who lack hope.
"At that time in my life, I didn't know who I was," Floyd said about his teenage years. "I didn't know what I stood for, or what I was fighting for. Growing up on my own at 16 and not knowing anything, figuring things out for myself, understanding what life is in general. I'm just blessed to have had a few people in my corner that showed me the right way and helped me stay on track. If I didn't have that, I don't know where I'd be."
Now, Floyd wants to return the favor and have his story serve as a guiding light for someone who needs it -- as Shane Domino did.
Domino, 20, was growing up in a foster care system not long ago and thought he was going to be homeless when he turned 18. That's when he was introduced to the First Place For Youth organization, which gave him direction and the tools he needed to be successful in life.
"First Place actually saved my life," said Domino, who's now studying at Merrit College in Oakland, Calif. with hopes of becoming an attorney. "They got me on the right track of becoming an adult. ... They change lives. That's what they do. They really change lives."
Domino hasn't had the opportunity to meet or talk to Floyd, but he's watched his videos and learned about his story. He did, however, get to meet former NFL running back Ricky Watters through First Place For Youth. They chatted about football and sports like old pals.
"It was pretty cool," Domino said of meeting Watters. "He's a really nice guy. He was real down to earth. It was comfortable to talk to him."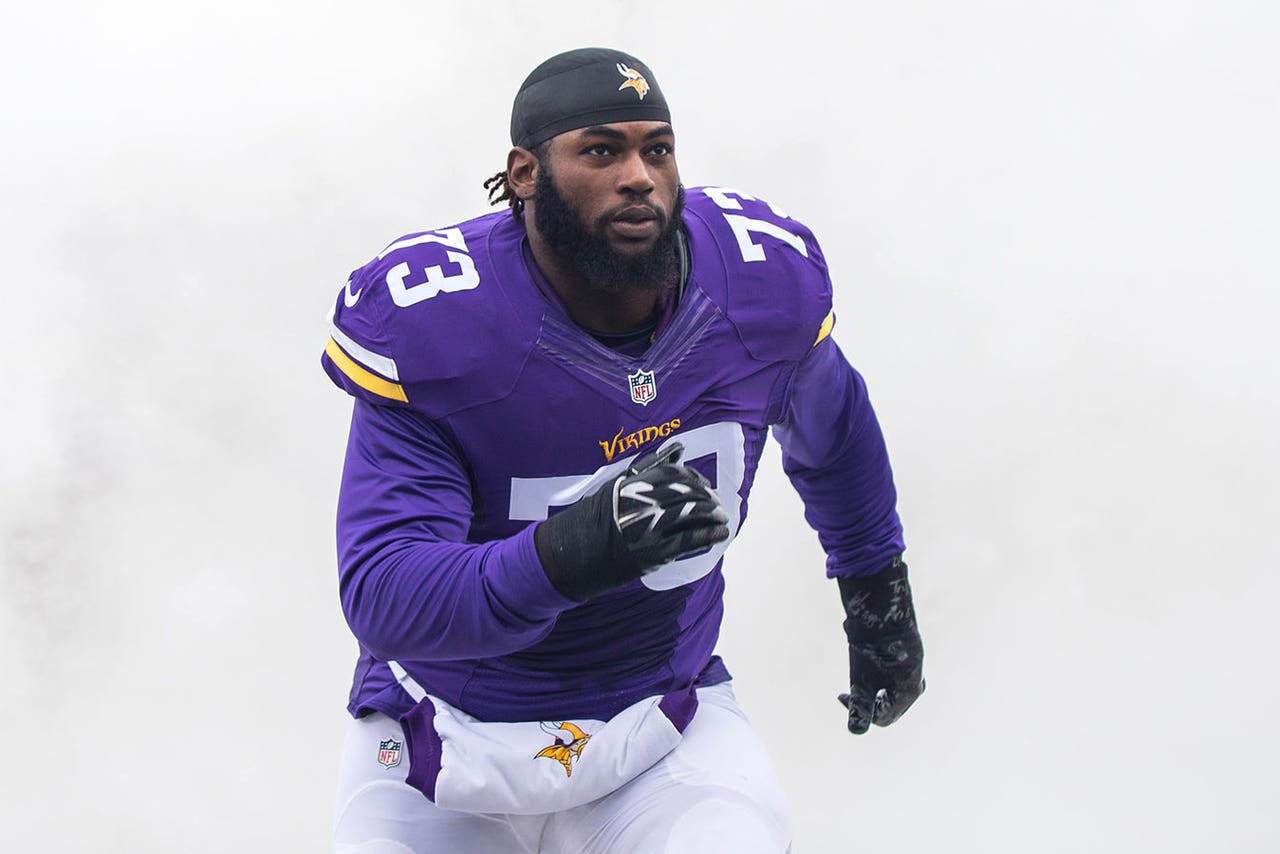 Floyd hopes his story will inspire foster kids to achieve greatness as adults.
Floyd hears encouraging stories like Domino's fairly often, and sometimes his life story directly influences their turnaround. One in particular stood out to him.
"One of the kids that was homeless got ahold of my story and started reading about it a little bit and started having some more hope," Floyd said. "[He] went from being homeless and in jail at 18 to having a 3.0 (grade-point average) in school at 20, so the turnaround alone in those two years has been tremendous for him."
According to the organization's website, foster children in First Place For Youth programs are twice as likely to graduate from high school, twice as likely to be employed and six times as likely to be enrolled in college. Floyd calls this "amazing" progress, and he's glad to play a part in it.
Floyd said he wants to get more involved moving forward. The more his voice is heard, the fewer foster children there are that feel alone.
"This campaign shows that other people went through it, other people know," Floyd said. "You got people out here that care and want to help, so you're not alone. And I think they need to know that."
The NFL has awarded a Super Bowl 50 grant of $500,000 to First Place For Youth, and CBS plans to feature the organization during its pregame coverage. 
---
---